My Perfect Tuna Salad is loaded with crunchy extras like carrots, pickles, and nuts. It's great to eat with crackers, on bread, or stuffed in an avocado!
This post is sponsored by Target on behalf of Mirum, but opinions expressed are my own. Thank you for supporting the brands that continue to make this site possible.

I have loved tuna salad since I was as young as I can remember. Back then, it was simply tuna and mayo and nothing else. I didn't want to crunch on ANYTHING. But of course, as I got older, I started liking a little crunch in my food…texture and interest.
I started experimenting with my tuna salad and chicken salad recipes many years ago and truly feel like the base of tuna and mayo is the perfect vehicle for add-ins. Whether it be spices and seasonings, fruit, nuts, or chopped veggies, it's an easy way to get creative with flavors.

MY OTHER RECIPES
This recipe is my simple twist on tuna salad, while still being completely classic! The extra crunch of the salty nuts, and the tang of the dill pickles and spicy mustard is my absolute favorite.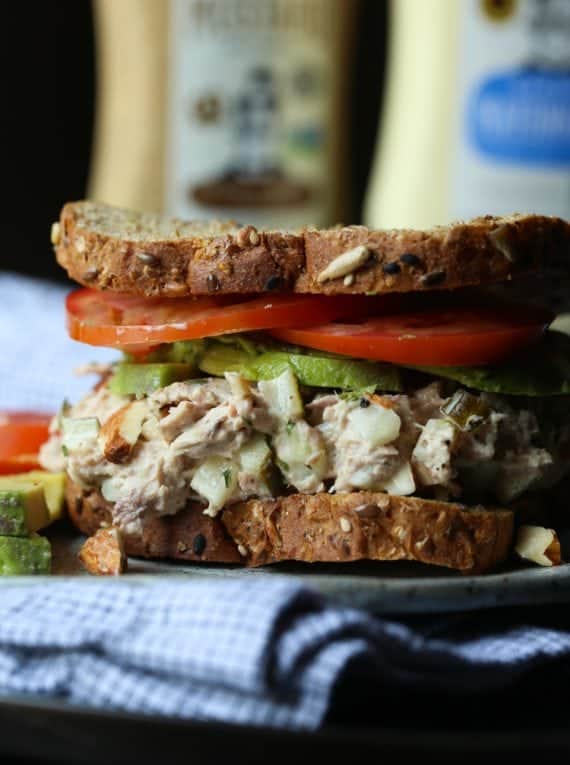 What is great about tuna salad is it's an amazing, affordable, and quick solution to not only lunch in the summer when the kids are home, but even as a fast dinner option!
When I use quality ingredients, like fresh veggies, and Sir Kensington's Classic Mayonnaise I feel confident that, while it's quick and easy, it's nutritious as well. Sir Kensington is made with the highest quality, Non- GMO ingredients like Certified Humane free range eggs and 100% sunflower oil.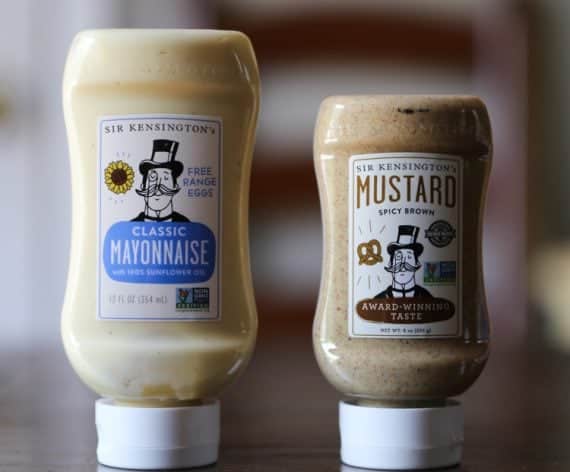 I shop at Target all the time, and not only is it ultra convenient, Target also encourages families to "Make Meals That Do More" by introducing us to affordable, wholesome brands that we can all trust.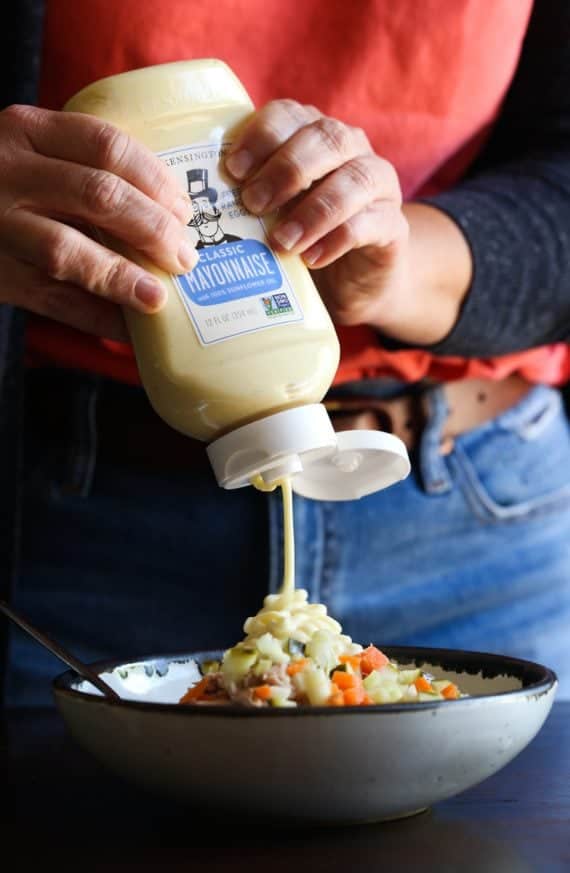 Tuna Salad is super versatile. Like I said you can serve it for lunch or dinner, but you can also get creative with how you serve it…on bread, crackers, stuffed in an avocado, in a pita, tortilla, lettuce wrap…the list goes on and on…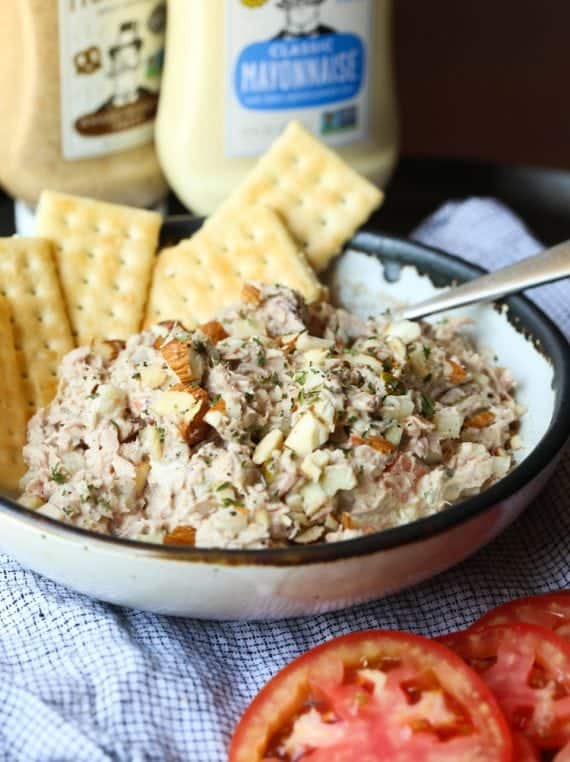 It's made, literally, in minutes, and is one of my go-to dinner on the run options!
And since I have been introduced to the Sir Kensington brand I have loved everything I've tried! They make a "Special Sauce" that's AMAZING on burgers and with fries!
And from 6/24 – 7/7 you can get 10% off using the Cartwheel app when you shop at Target! 
Let me know if you've tried Sir Kensington before and what you love to use it in!
---
Ingredients
2 (5- ounce) cans tuna, drained well
3 tablespoons mayonnaise (I used Sir Kensington's Classic Mayonnaise)
2 teaspoons spicy brown mustard (I used Sir Kensington's Spicy Brown Mustard)
1/3 cup small diced carrots
2 tablespoons diced dill pickles
2 tablespoons chopped almonds (or cashews)
2 tablespoons chopped chives
juice of half a lemon
salt and pepper to taste
---
Instructions
Mix all ingredients in a medium bowl until combined.
Serve immediately or chill airtight for up to 3 days.
---
Notes
Serve with crackers, on bread with avocado, lettuce and tomato, on a lettuce wrap, or a tortilla.
Related