Located on Palm West Beach on the Jumeirah Palm island, PLAYA offers an authentic Peruvian fine dining experience with skilfully prepared dishes, innovative Peruvian blends and shamanic house beats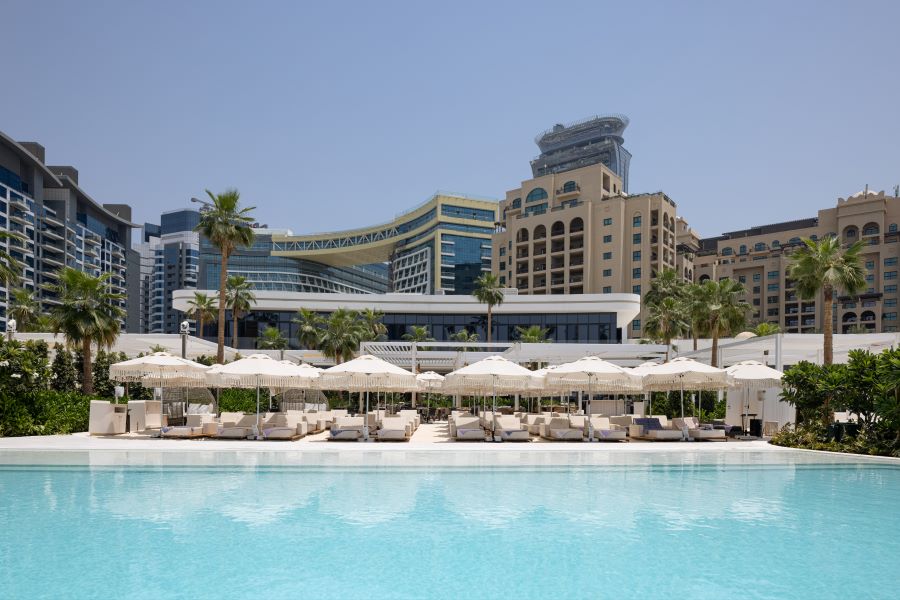 The concept for PLAYA came from a Japanese fisherman who moved to Peru with the intention of starting his own cevicheria. Inspired by the Peruvian culture and local produce, he created his own vision of the Nikkei Peruvian Cuisine, using traditional Peruvian ingredients (fish from the Pacific coast, ají amarillo peppers and quinoa) and giving them a Japanese touch.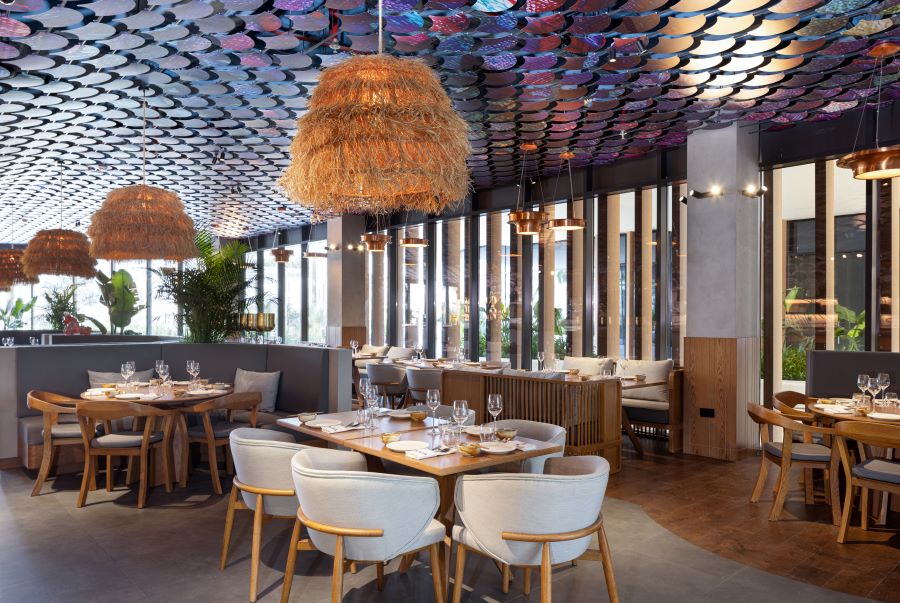 This colourful and vibrant venue boasts an indoor restaurant, as well as multiple outdoor lounge areas, overlooking the stunning Dubai skyline. The reception features black and white sketched walls and once you go inside, the ceiling features striking shimmering scales in shades of purple, pink and orange, reminiscent of the texture of fish's skin.
The Peruvian Chef Carlo Gracia Valentino has carefully selected the most representative dishes from different Peruvian cities such as ceviches, causas, rices, and anticuchos, while incorporating his own distinctive style and knowledge using Peru's most traditional ingredients.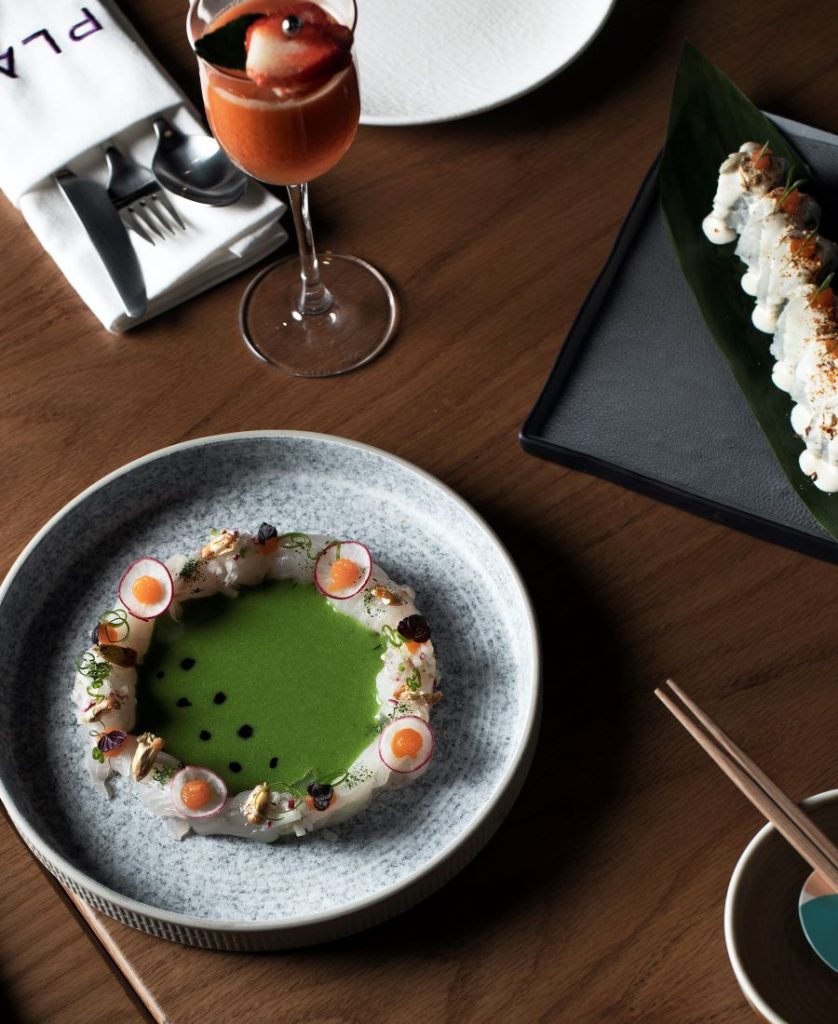 For starters, the menu includes incredibly flavourful dishes such as 'playa classico' ceviche with marinated seabass, crispy squid, ají amarillo peppers and chilli-laced tiger's milk, truffle scallop nigiri with three different types of truffle, coriander and chilli-laced tiger's milk, and seabass tiraditos with sweet potato, black quinoa and cancha (a type of Peruvian corn).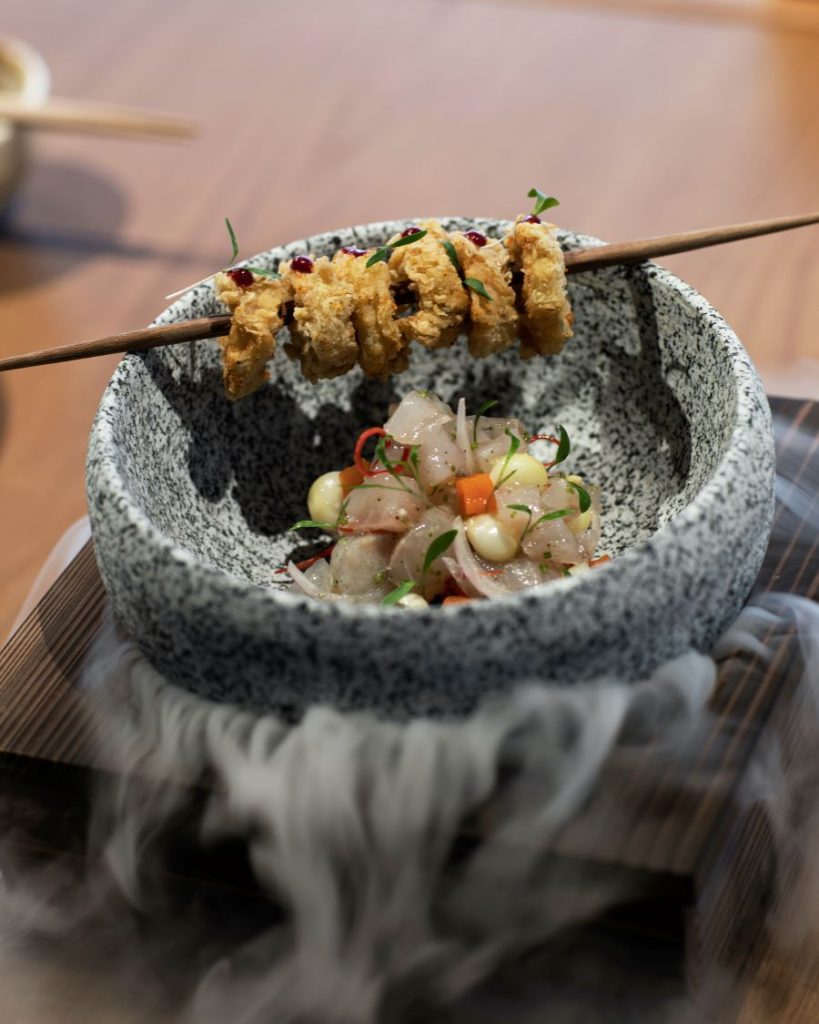 The mains feature extraordinarily succulent delicacies such as arroz con mariscos, long-grain rice that has absorbed all the flavours of the squid, king prawns, scallops and ají amarillo peppers, and the melt-in-your-mouth Patagonian seabass, slow cooked seabass and marinated with Peruvian chilli, Peruvian potatoes, criollo (a mix of onions, tiger's milk and coriander) and black quinoa.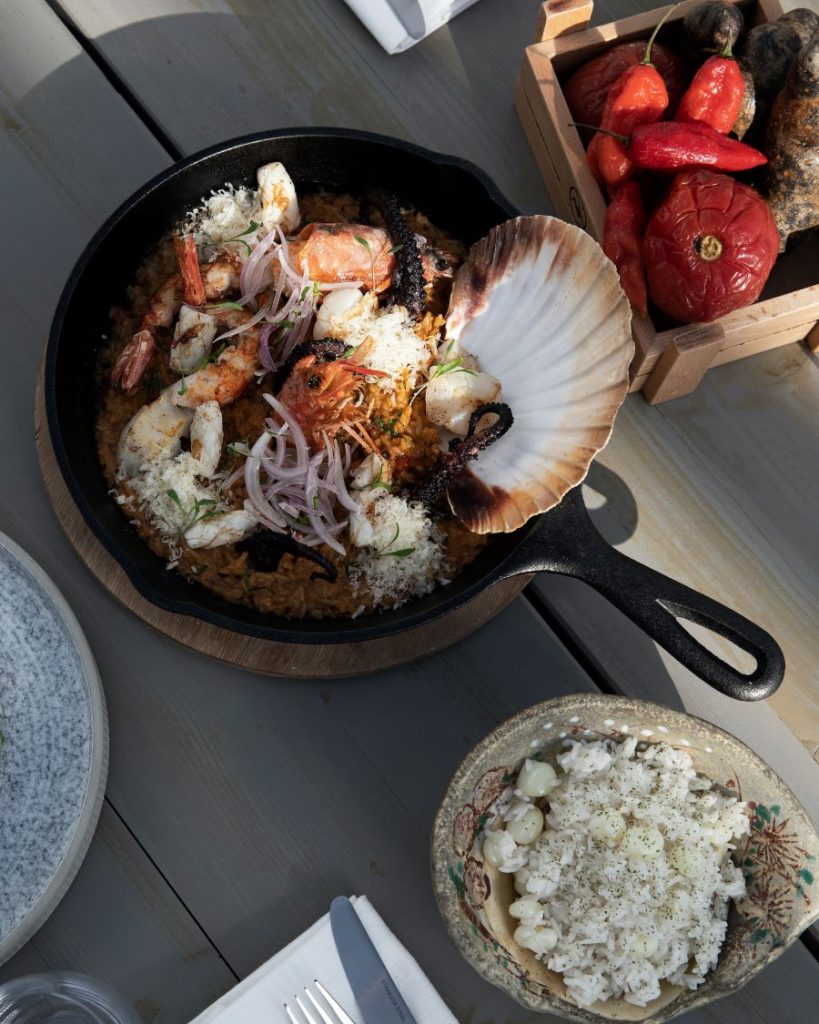 For desserts, the must-try dishes are 'crema volteada', a sponge cake with three different types of milk (coconut, condensed and evaporated) and popping candy, an ingredient Chef Carlo decided to integrate in this recipe because it reminded him of his childhood, which adds an effervescent texture to this delightful dessert; and 'lucucake', a chocolate pudding with Peruvian coffee, liquid nitrogen and chilli, that amusingly you can only taste the spice of it at the end.
In the upcoming months, PLAYA is planning to host a variety of events, from weekend brunches to business lunches and daily sunset rituals.
Daily from 10-2am. Call +9715 0504 4506 and visit the website or Instagram