Learn how to make roasted lemon garlic broccoli & cauliflower to make the perfect easy and healthy side dish for any meal.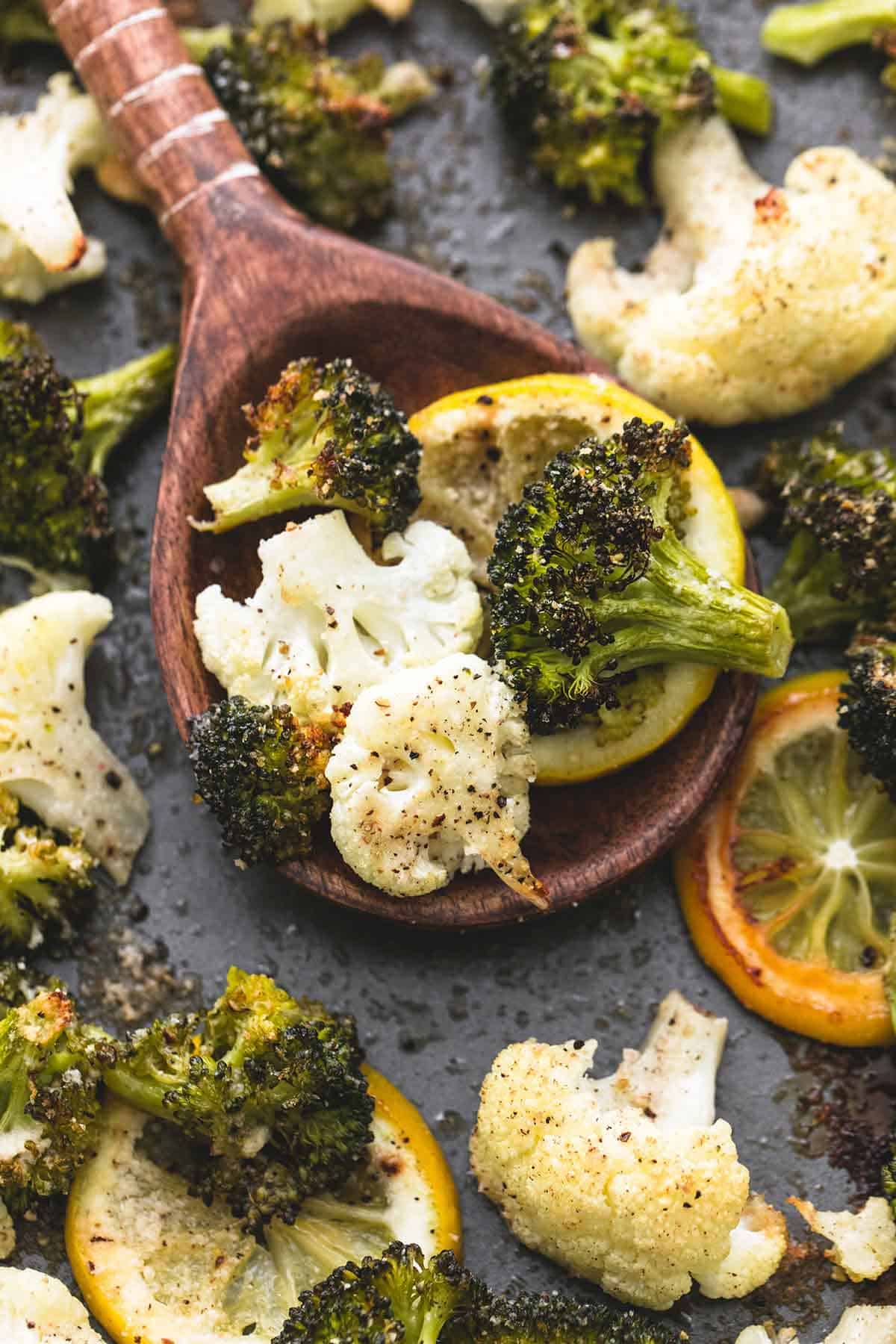 Sometimes simple is best. Actually scratch that. A LOT of times simple is best, and sides are my case in point here. It takes enough of my brain power to get organized enough to plan for a main dish 5-6 nights a week and sometimes I just don't have enough juice leftover to wrap my mind around side dishes. That's when a go-to like this roasted broccoli and cauliflower comes in handy.
It was my completely awesome sister in law who reminded me to never underestimate the power of an easy, quick, and totally tasty side dish when she showed up to a family dinner with a pan of simple roasted veggies. Don't overthink it, don't over complicate it. Broccoli and cauliflower – two veggie staples in a classic combo – combined with a little olive oil, some basic seasonings, and fresh lemon make the perfect healthy side dish.
Sometimes you wanna go really basic and if that's the case, just go for olive oil, salt and pepper. Done. But I really really love the added flavors of garlic and lemon with my broccoli and cauliflower. If I'm feelin' a little fancy pants I'll sprinkle some grated parmesan cheese on top too. You know, for special occasions. And Mondays that need a pick-me-up.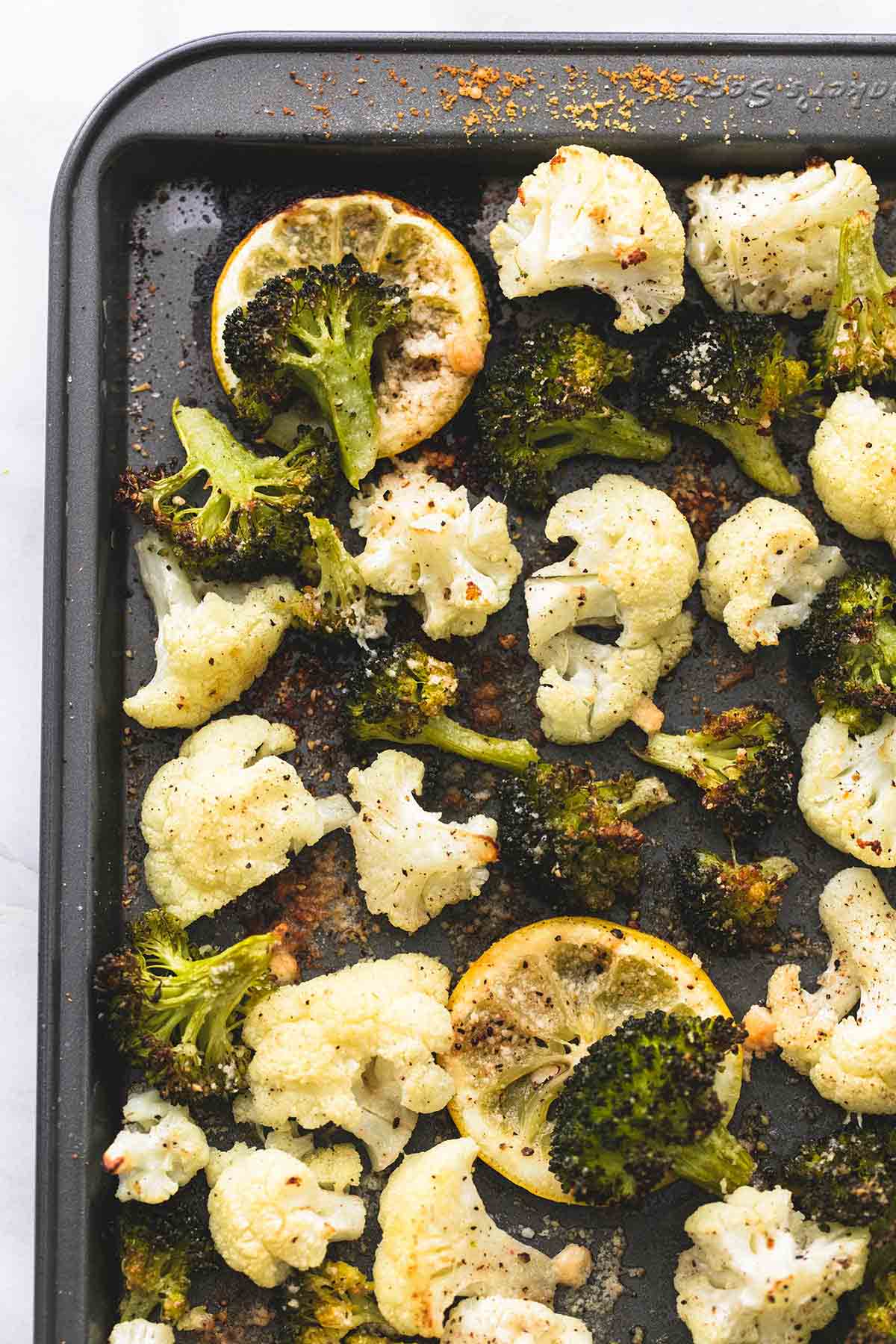 This 20 minute healthy roasted veggie side dish has fantastic flavor all wrapped up in an easy to make, no-fuss recipe. It goes with almost any main entree you might have on the menu, and I especially love it with this honey lemon garlic salmon, and this healthy baked chicken parmesan chicken.
Roasted Lemon Garlic Broccoli & Cauliflower
Author: Tiffany
Serves: 4
Ingredients
3 cups broccoli florets
3 cups cauliflower florets
4 tablespoons olive oil
salt and pepper, to taste
1 teaspoon garlic powder (or 2 teaspoons minced garlic)
2 teaspoons dried Italian seasoning
1 tablespoon fresh squeezed lemon juice
optional; ¼ cup grated parmesan cheese
Instructions
Preheat oven to 425 degrees. Combine broccoli and cauliflower in a large bowl.
In a small bowl stir together olive oil, salt and pepper, garlic powder (or minced garlic) Italian seasoning, and lemon juice, Pour mixture over veggies and toss to coat well.
Spread veggies out on a large baking sheet making sure the veggies are in one layer and not overlapping or piled on each other. (You can add lemon slices here if you like for added lemon flavor and garnish). If using parmesan cheese, sprinkle over veggies now.
Cook in preheated oven for 15-20 minutes until veggies are fork-tender and begin to brown on the edges. Serve immediately.
3.4.3177
Related