Our Slow Cooker Pineapple Glazed Ham only uses 4 ingredients and can be thrown together in minutes, but is so flavorful and juicy that your family will think you spent hours preparing it! One of our favorite Sunday dinners.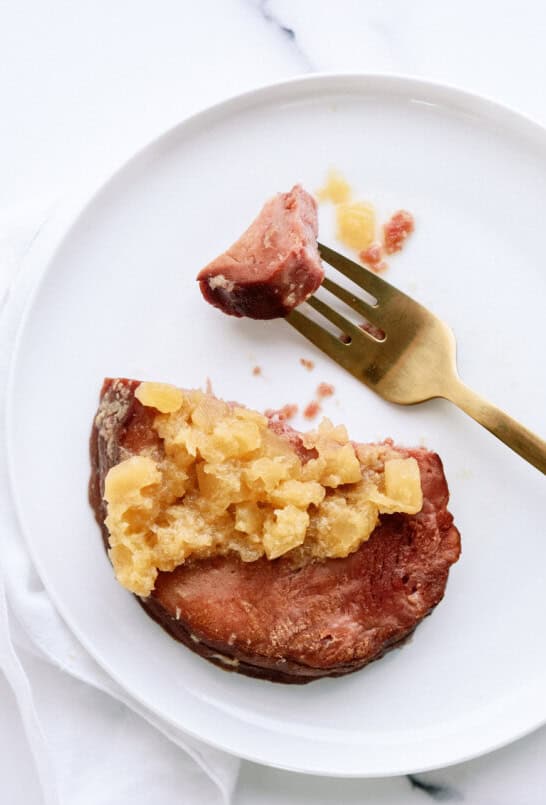 Slow Cooker Pineapple Glazed Ham is a family favorite recipe.
We love to make this for Sunday dinner or even Christmas dinner!
The best part is that it only uses 4 ingredients and takes only a few minutes to prepare.
The ham is always juicy and falls apart when you serve it – it's incredible!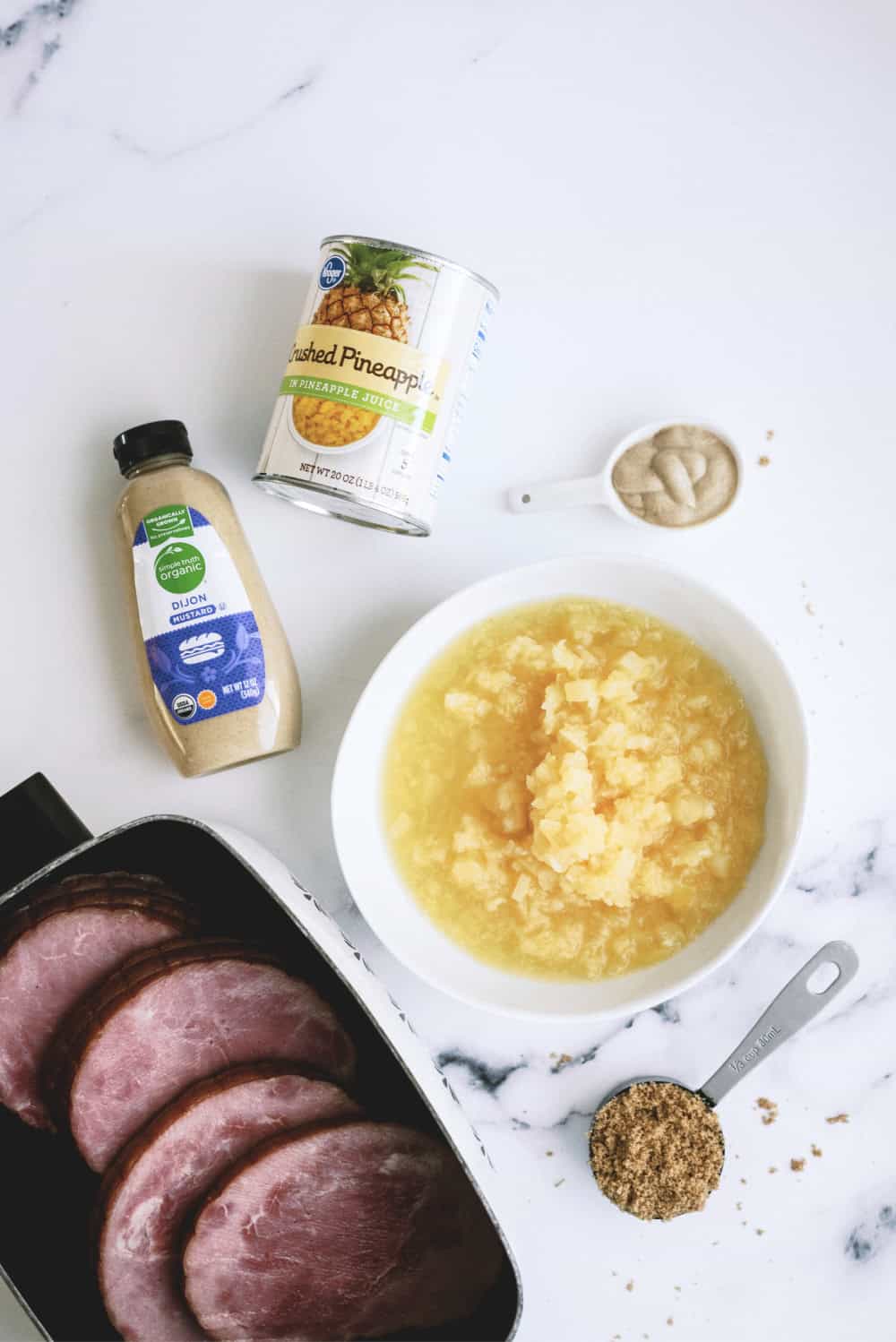 Ingredients Needed For Slow Cooker Pineapple Glazed Ham:
Thick slices of boneless ham, fully cooked
Brown sugar (you can always make your own with this easy brown sugar recipe)
Canned crushed pineapple
Dijon mustard
How To Make Slow Cooker Pineapple Glazed Ham:
To make this delicious slow cooker ham recipe, get out your slow cooker because it's going to do be doing all the work!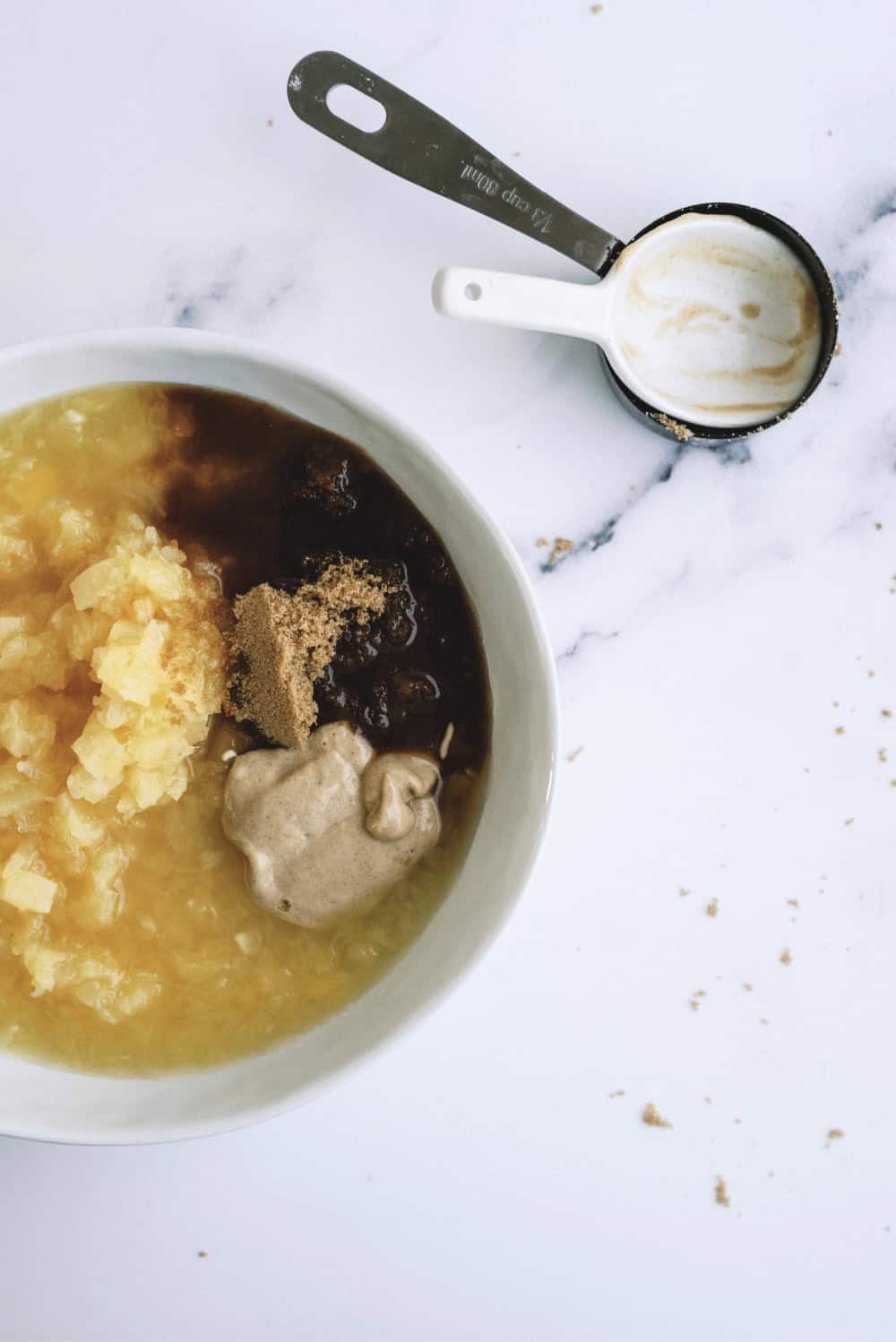 Then, in a medium sized bowl combine together the brown sugar, pineapple, and dijon mustard. 
Mix it all together to form the glaze for the ham.
Be sure to use the juice in the pineapple can (DO NOT drain it) all of that juice is essential to cook the ham.
Once it is all mixed together, spread it over top of the ham, making sure everything gets covered.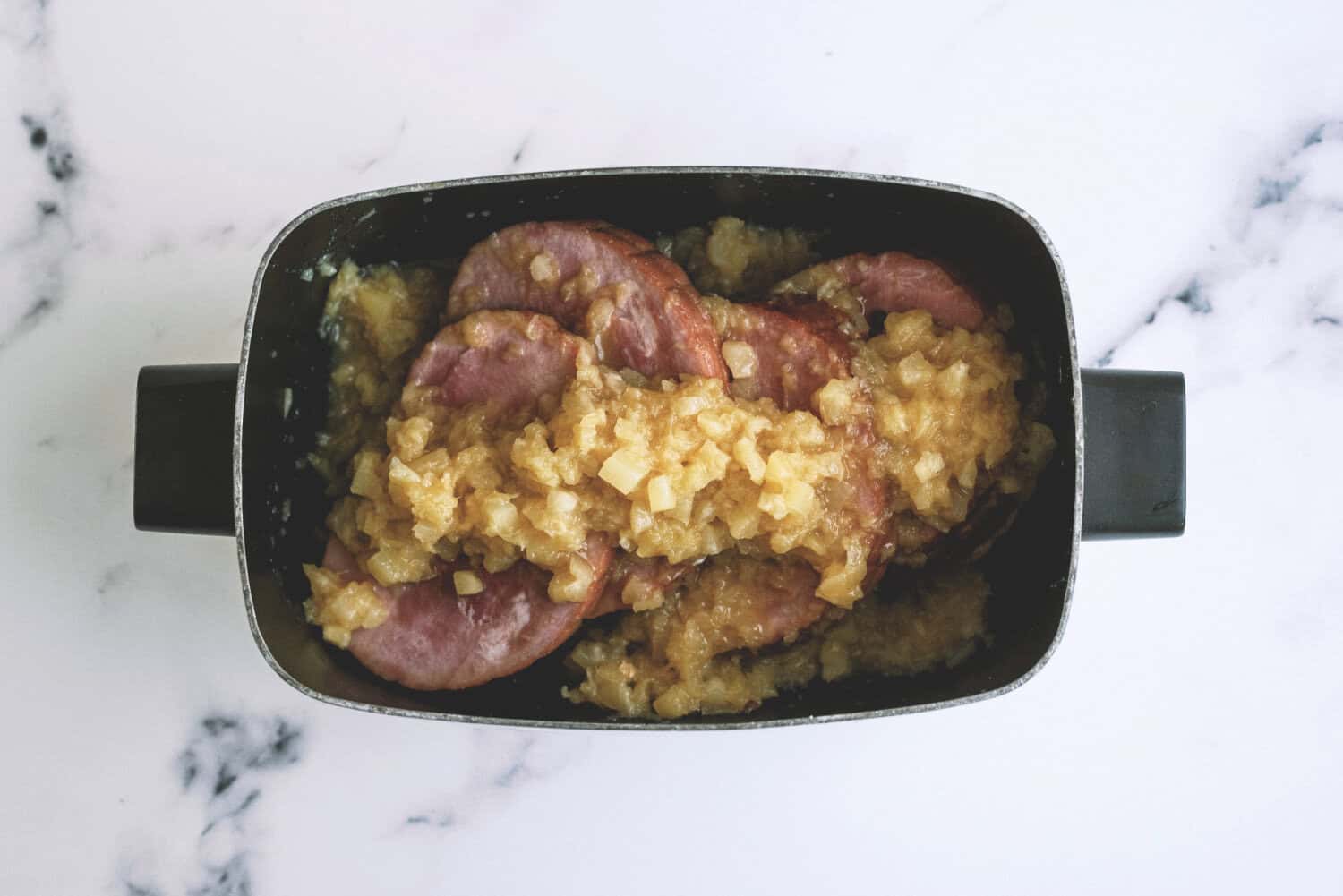 Now, turn the slow cooker on low for 5-6 hours or on high for 3 hours and let it do its thing. 
Once it's done, serve it up with your favorite sides and enjoy your tasty and easy family dinner recipe.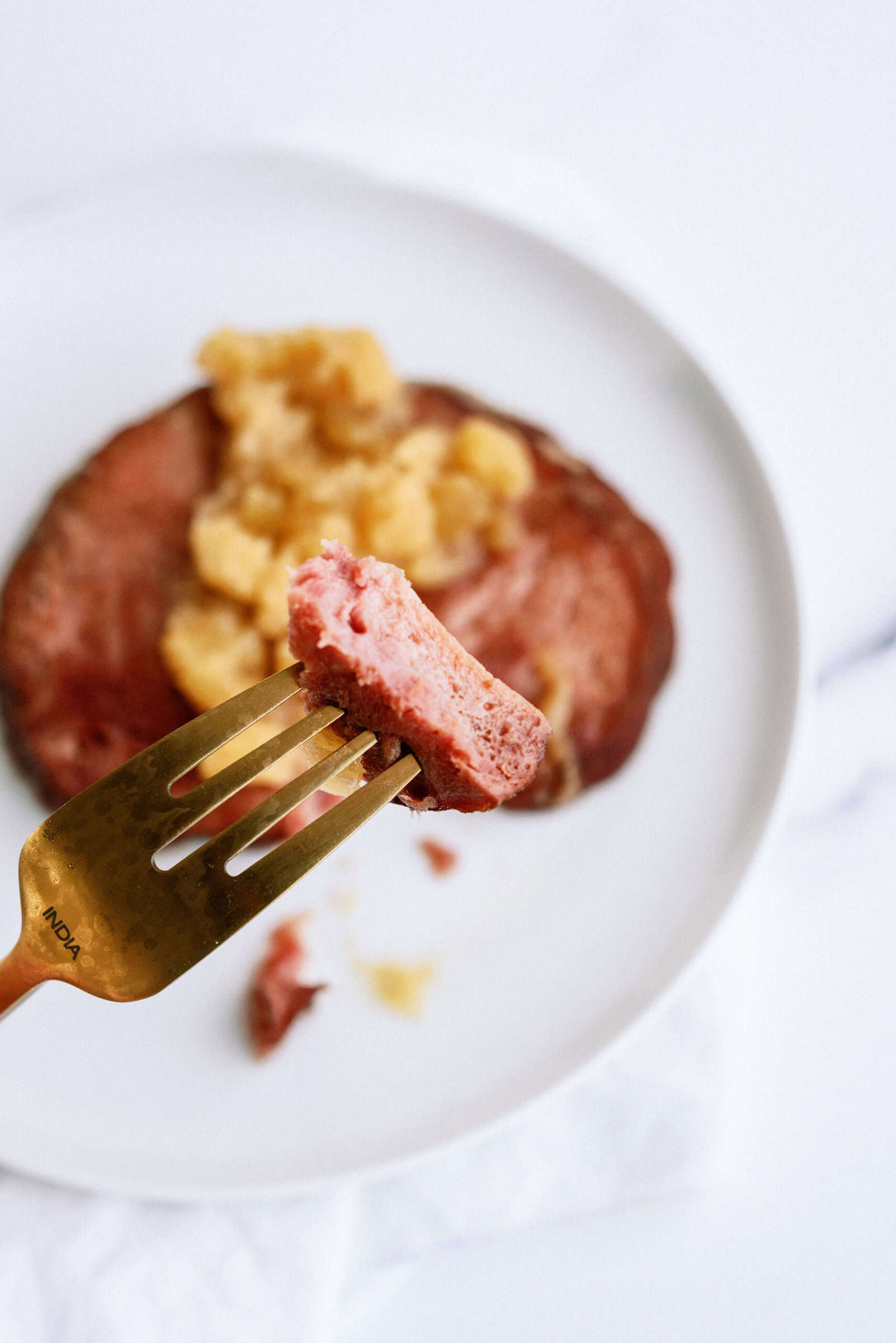 What to serve with Slow Cooker Pineapple Glazed Ham?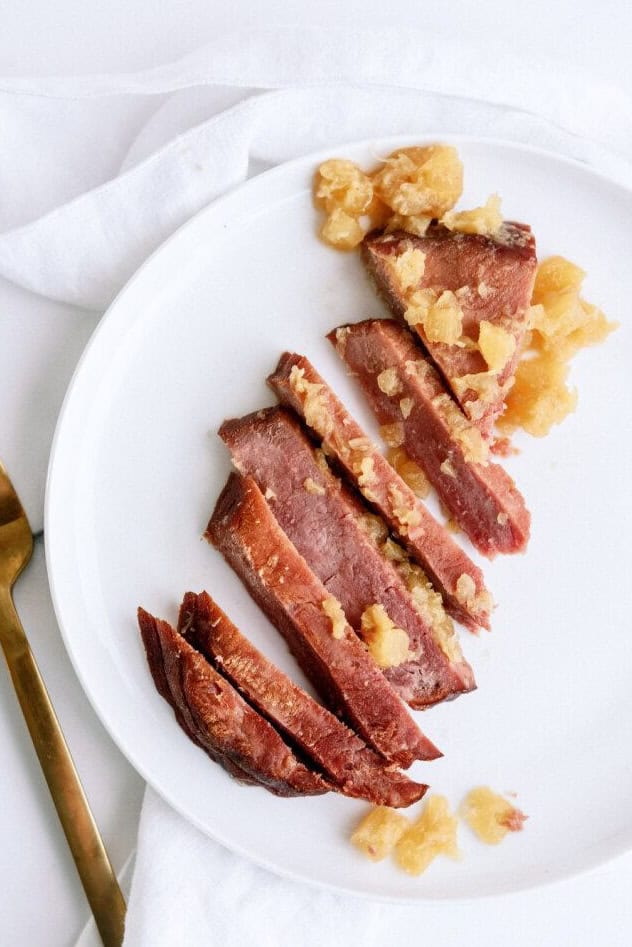 Could I make this using a large spiral cut ham?
For this recipe, we used pre-cooked ham slices.
For more reference as to how to cook a larger ham in a slow cooker, check out our Slow Cooker Honey Baked Ham recipe.