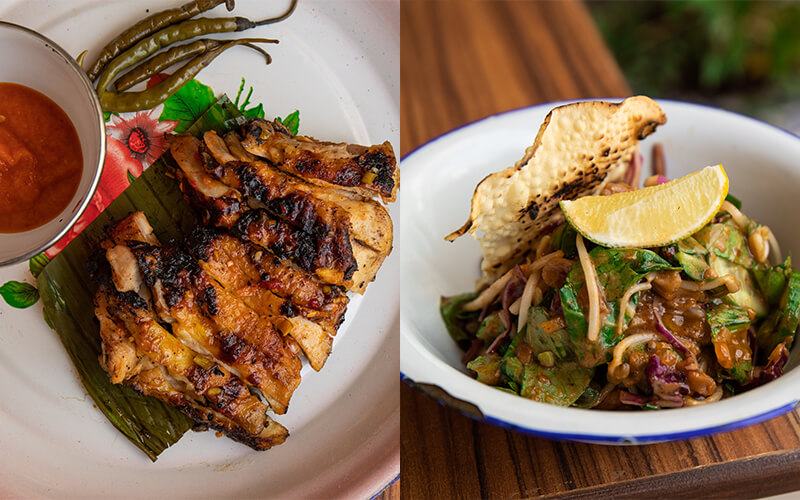 JLT-based Asian food hall, Streetery, has added a number of healthy dishes to the menu at two of its resident restaurants.
The food hall, a concept derived from Asian countries such as Hong Kong, Singapore, and Thailand, focuses on mixing artisan restaurants and specialty food vendors while providing them with the opportunity to showcase their food specialties.
As with all its other menu options, the new choices will contain healthy ingredients ideal for all its guests especially those with dietary requirements to ensure that everyone is satisfied with the selections being provided.
Diners will find new menu items at Zen Dubai – the restaurant specialising in wok-based stir-fried dishes, along with Thai salads and desserts, and Hing Kee – best known for targeting fans of Asian BBQ and roast dishes.
Zen Dubai has added new gluten-free Quinoa dishes, providing guests with options which are free-from as well as high in protein and fibre. At Hing Kee, a range of new salads – which are all paleo and keto friendly, help to provide diners with a well-balanced and healthy meal. Hing Kee also offers both a Thai and Singaporean version of each of its dishes so that guests can experience both and decide for themselves which one they prefer.
Even though there are no new menu additions to the third restaurant at Streetery, known as Fat Aunts, there are plenty of moreish dishes to try. Szechuan style vegetable dumplings and Hat Yai Fried Chicken give a true taste of authentic Asian street food.
Details: Streetery Food Hall is located in Cluster D, Jumeirah Lakes Towers on the Lake Level. Open daily from 11am-11pm. Call 04 587 3373 for more details.