A delicious collection of my favorite tried-and-true Thanksgiving recipes.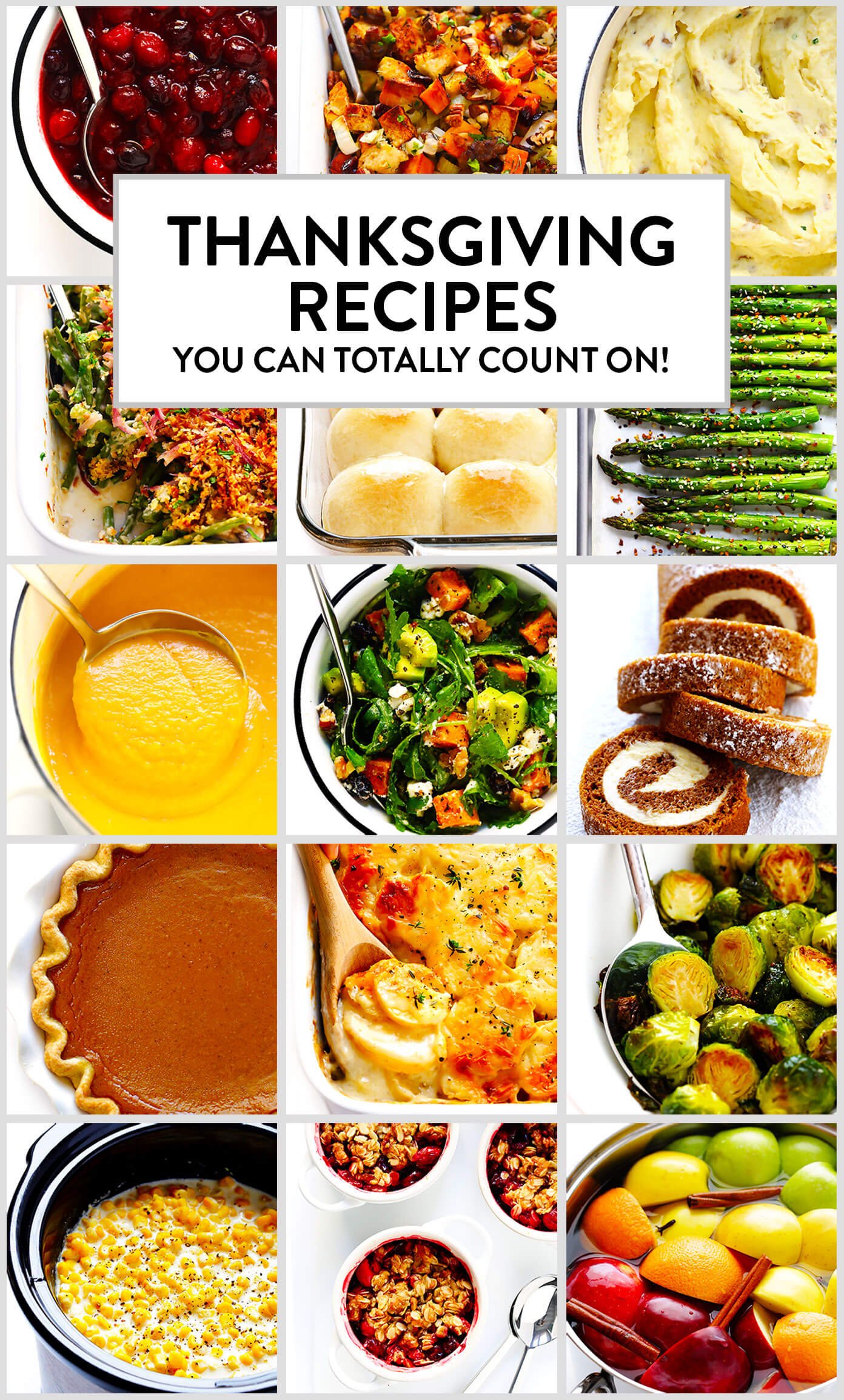 Gobble gobble!
In case you happen to still be finalizing (or ahem, like me, just beginning) your Thanksgiving meal planning for the week ahead, I thought I would pop in today and highlight a few of my favorite Thanksgiving recipes here on the site. ♡

MY
LATEST VIDEOS
I have confessed before here that I'm totally "that food blogger" who's just never been into turkey on Thanksgiving.  Which is why, after nine years of blogging, a roasted turkey recipe is still conspicuously missing here on the site.  (Apologies to you turkey lovers, although I will happily forward you to Ina.)
But, when it comes to everything else on the table?  Game on.
From the hands-down best green bean casserole I've ever tried, to the yummiest scalloped (or mashed) potatoes, to all kinds of healthy vegetable side dishes, to fresh and seasonal salads, easy appetizers, hearty soups, pumpkin-everything desserts, homemade mulled cider (or wine), irresistible snacks and more — I've got you covered this Thanksgiving.  So scroll through, bookmark your faves, and enjoy these tried-and-true favorites.
Wishing you all a warm, meaningful, and delicious week ahead — wherever in the world life may find you.  Happy Thanksgiving, friends!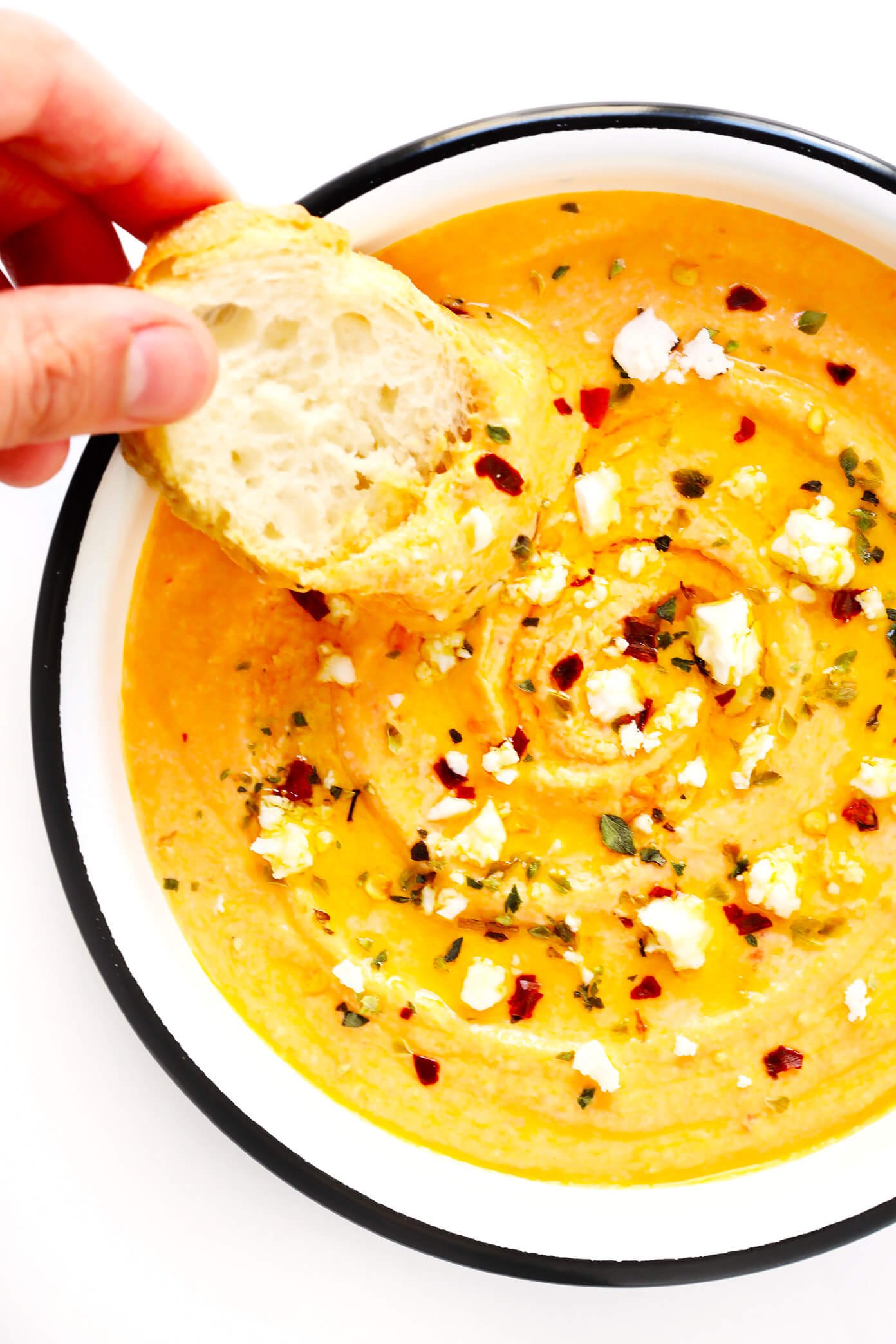 Spicy Greek Feta Dip: Looking for a fun new appetizer?  This spicy feta dip was inspired by our recent trip to Greece and is crazy good.  Also easy to prep a day or two in advance before the holiday. 🙂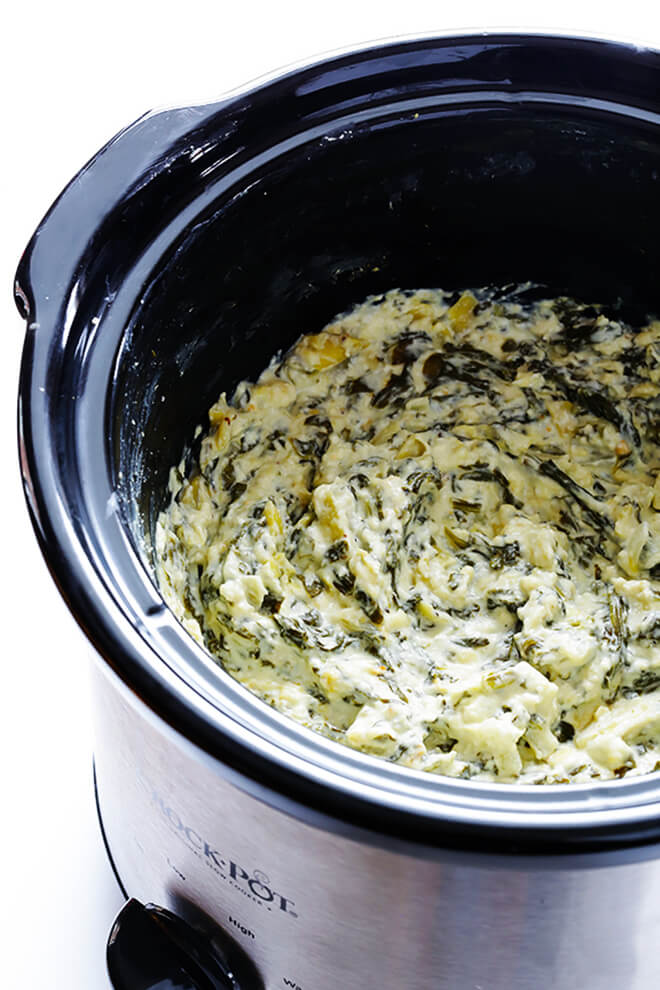 Slow Cooker Spinach Artichoke Dip: My go-to recipe for this classic dip, super easy to dump and stir in the Crock-Pot.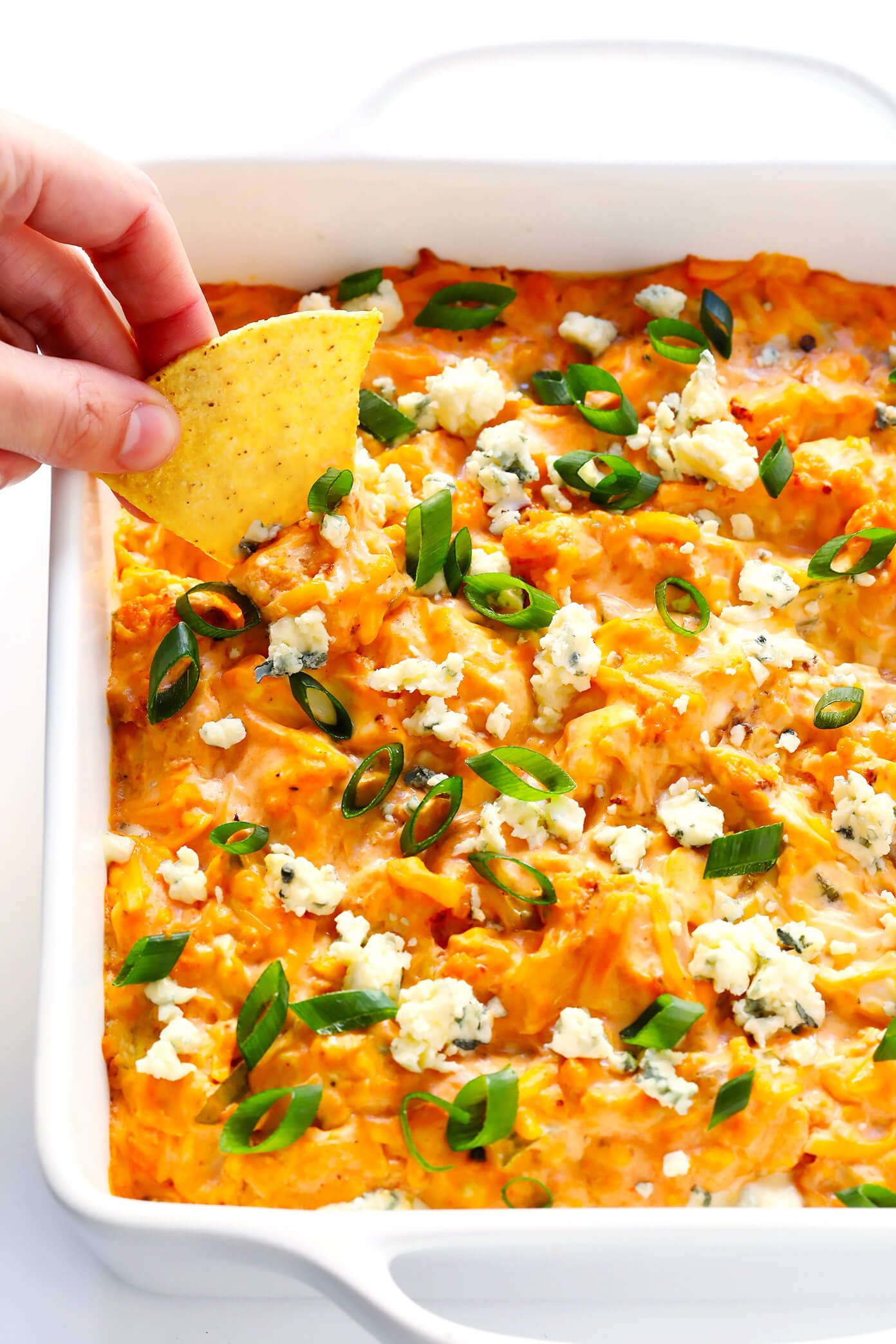 Buffalo Cauliflower Dip: I promise — you won't even miss the chicken in this irresistible vegetarian version!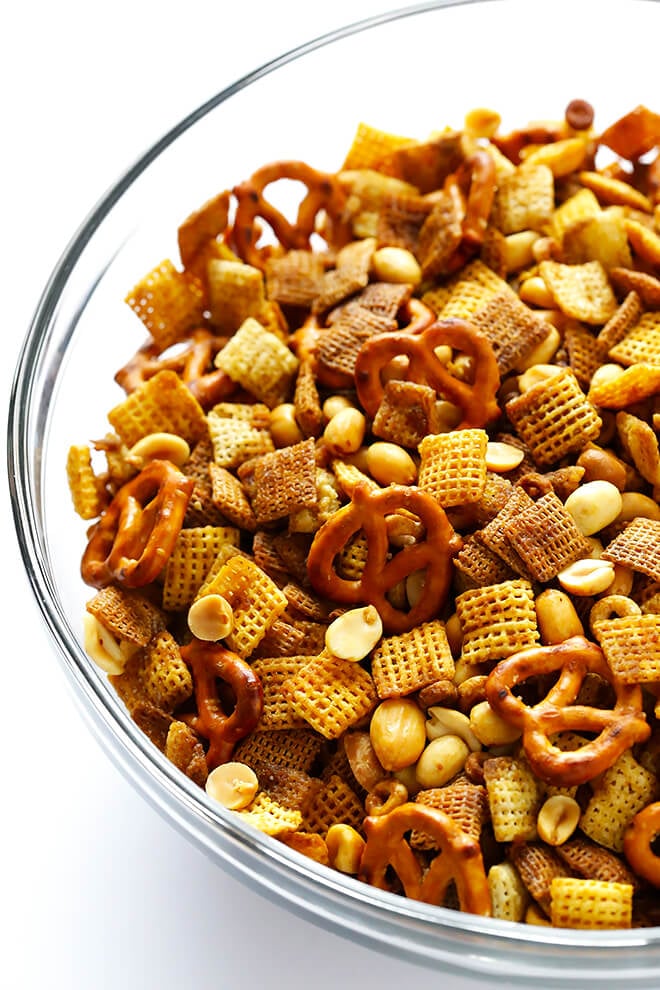 Extra-Bold Chex Mix: This is another tradition classic in our family.  Every Thanksgiving must have Chex mix around for snacking (and spoiling your appetite) all weekend long.  😉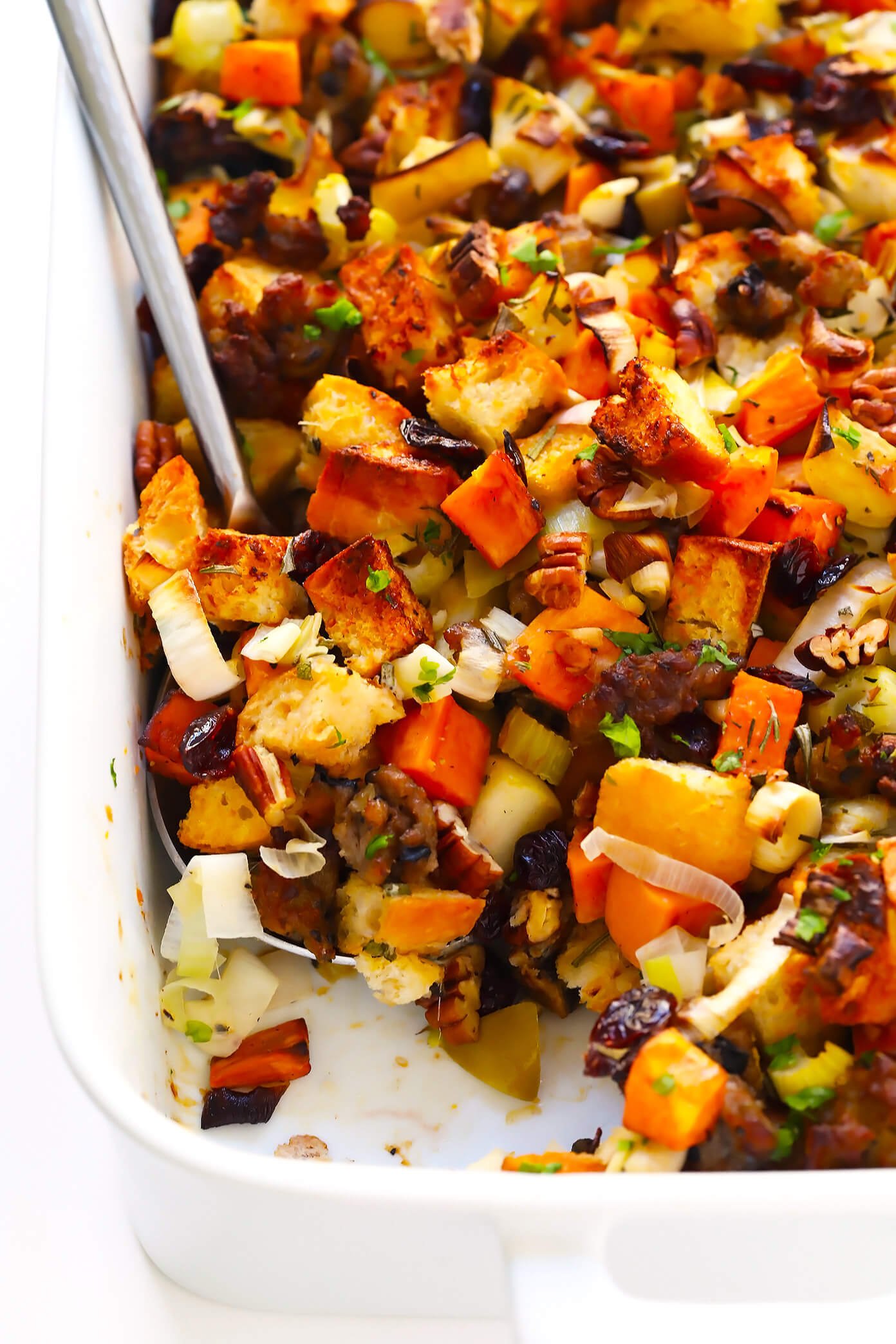 Sausage and Sweet Potato Thanksgiving Stuffing: It's packed with the perfect balance of sweet and savory ingredients, seasoned with lots of fresh herbs, and so hearty and comforting.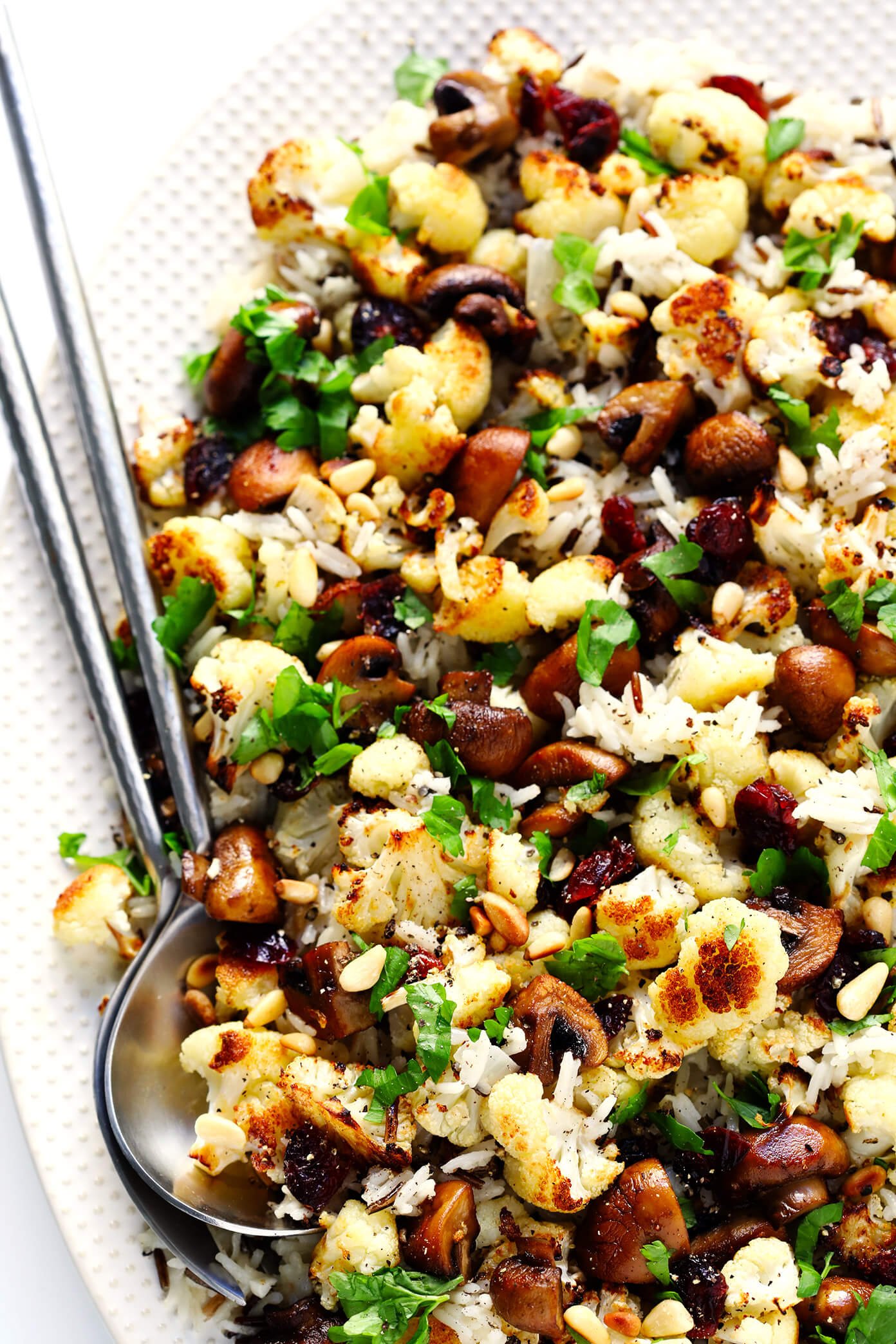 Roasted Cauliflower, Mushroom and Wild Rice Stuffing: A different take on stuffing that's a bit healthier, easy to make, and it's also naturally vegan and gluten-free.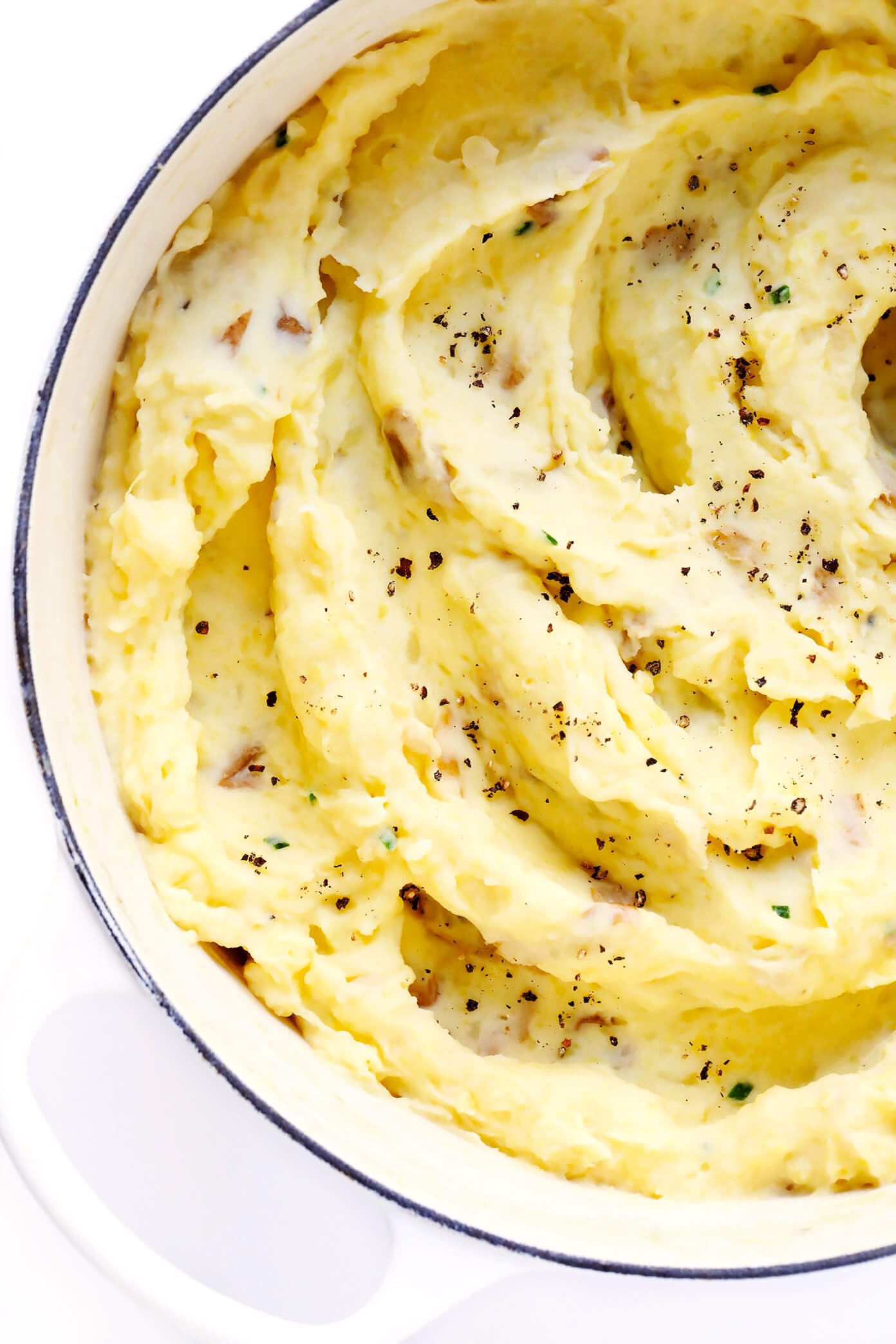 The BEST Mashed Potatoes: My go-to recipe!  They're perfectly rich and creamy, full of great flavor, easy to make, and always a crowd fave.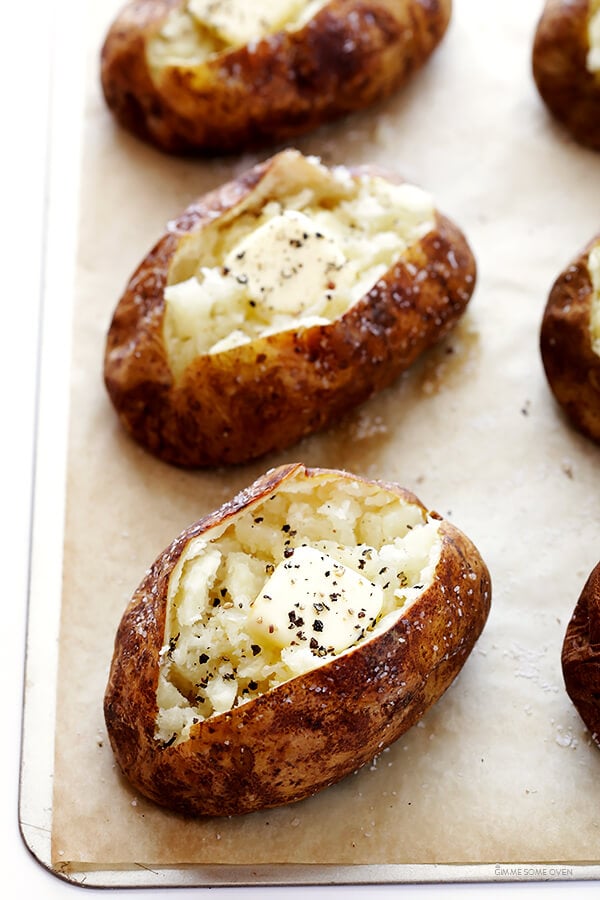 Perfect Baked Potatoes: Everything you need to know about how to make perfectly baked potatoes in the oven.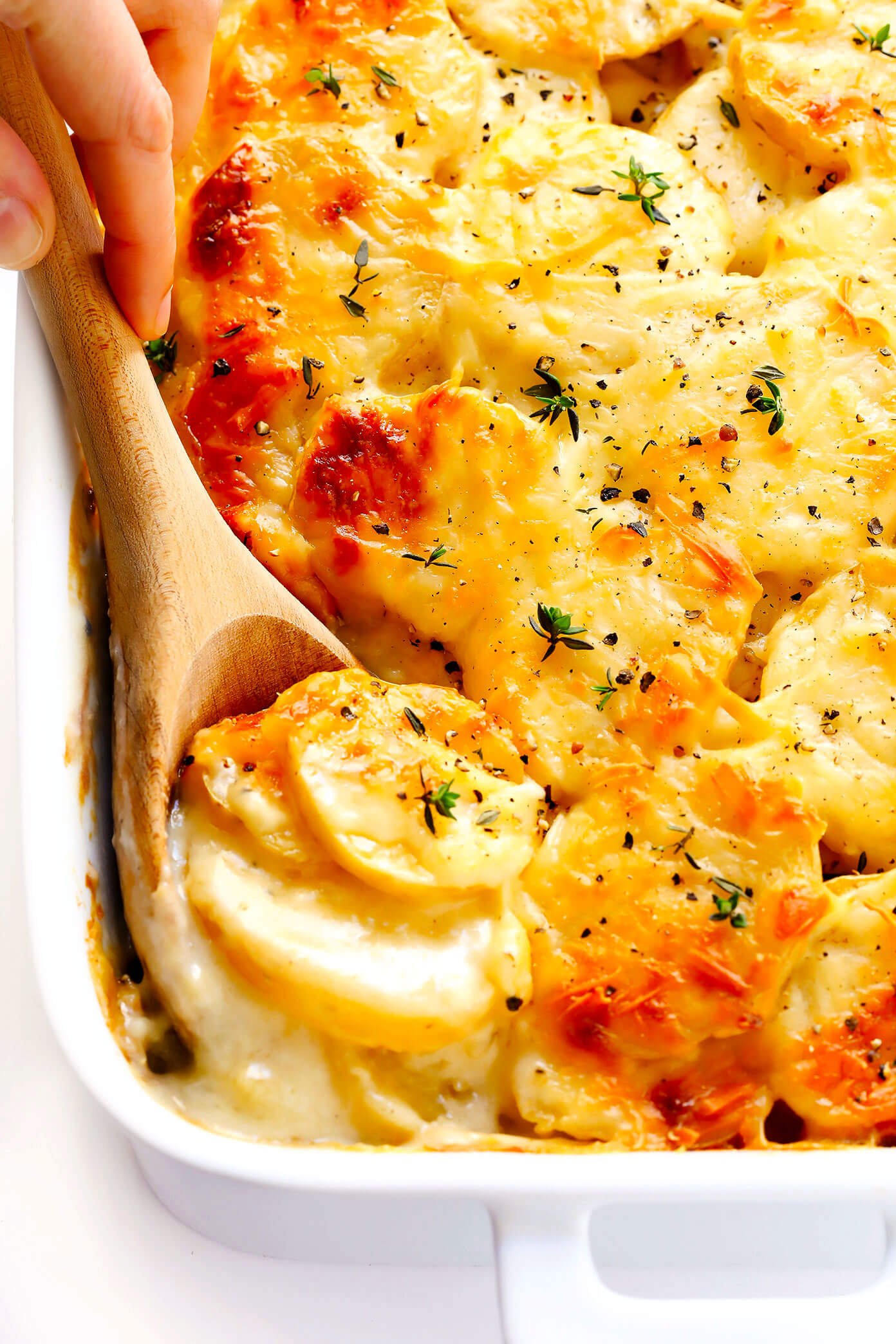 Scalloped Potatoes: My favorite recipe for cheesy, creamy, garlicky, crazy-delicious scalloped potatoes.
Sweet Potato Casserole: No marshmallows in sight, and topped with a simple maple cinnamon pecan topping.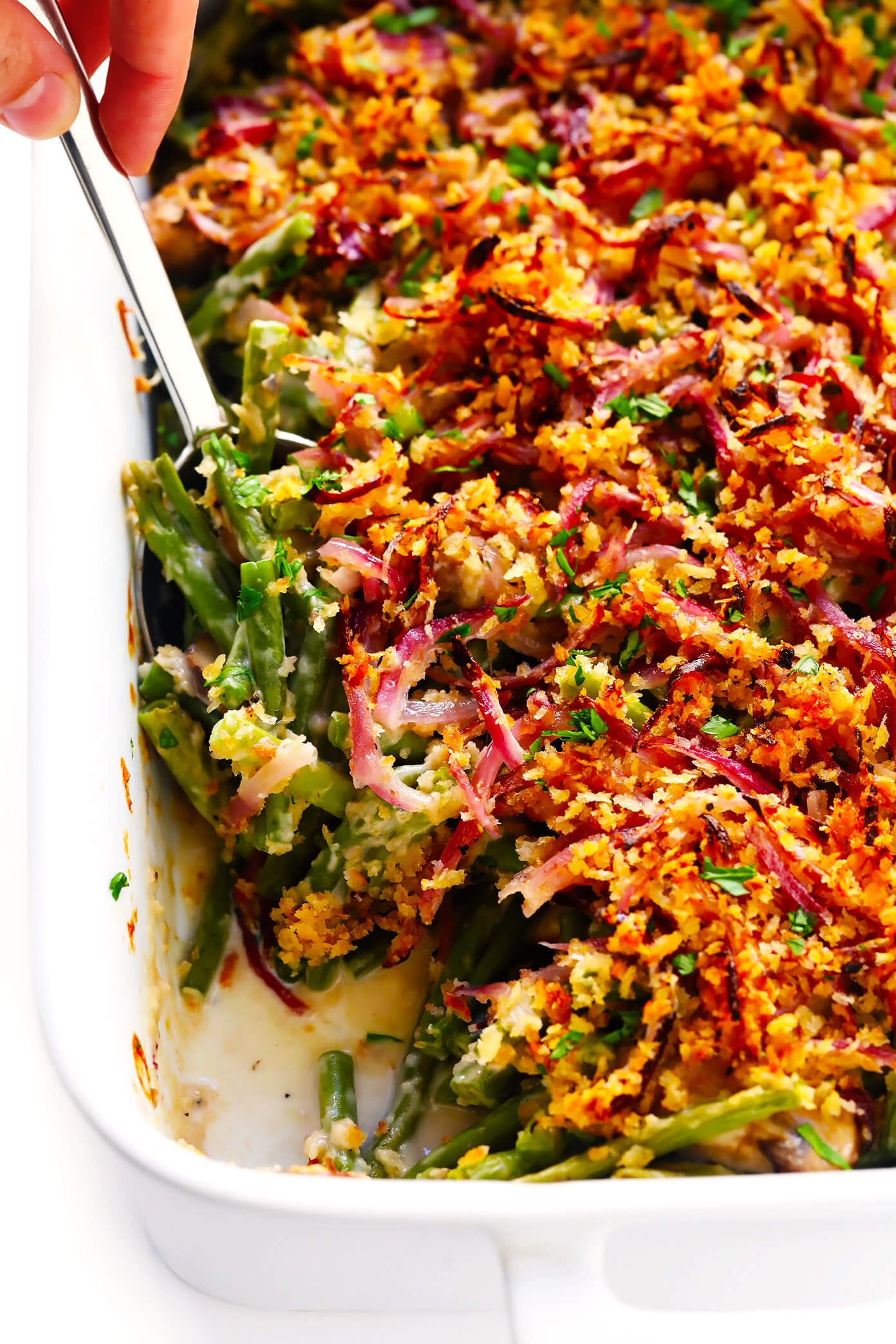 Healthy Green Bean Casserole: Made totally from scratch with a creamy mushroom Alfredo sauce and the tastiest crispy onion topping.  Tons of our readers agree — this green bean casserole is the best!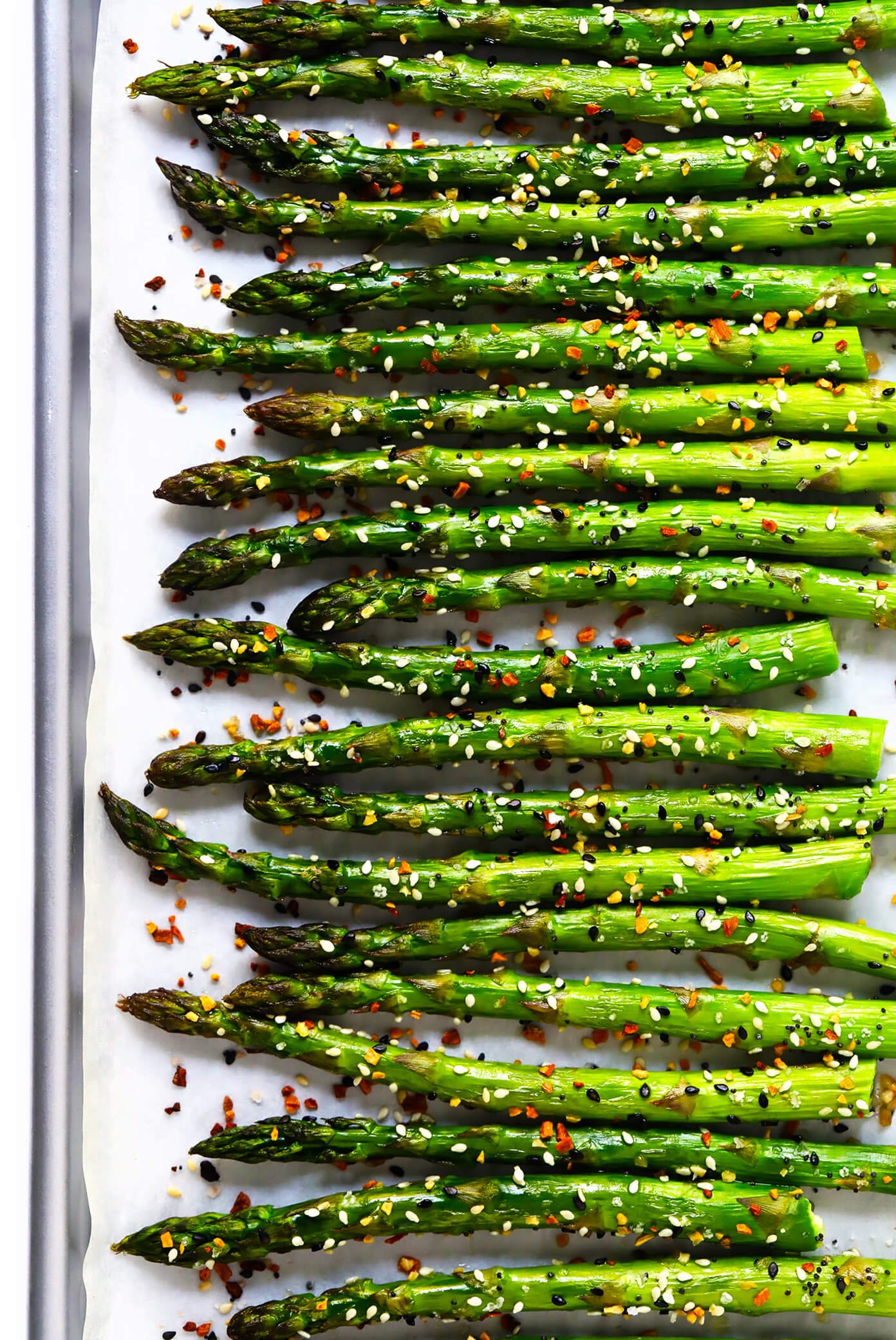 "Everything" Roasted Asparagus: Quick and easy to make, and sprinkled with irresistible everything bagel seasoning.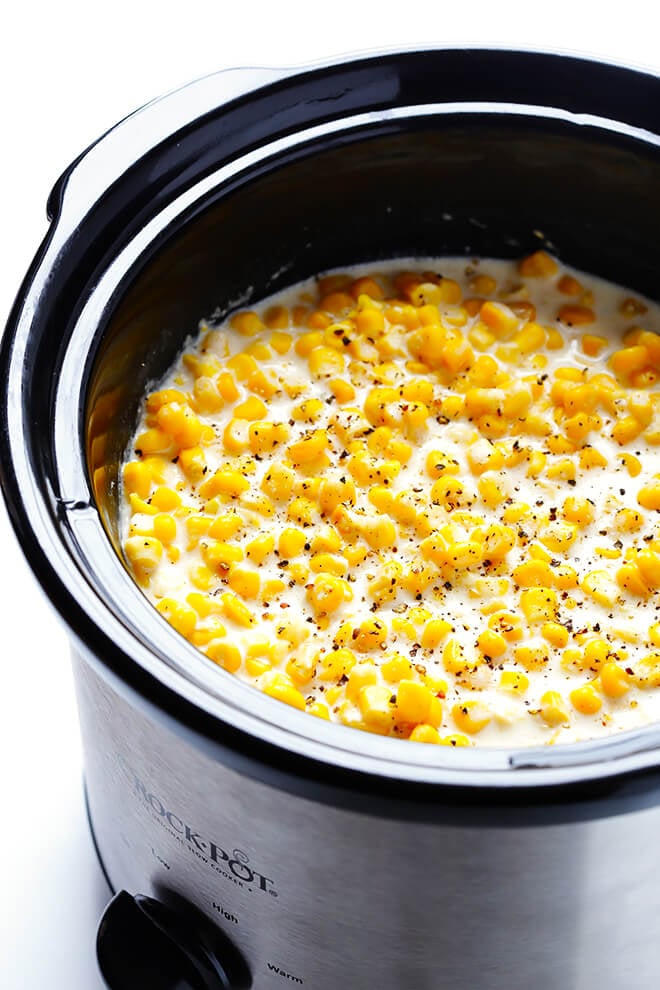 Slow Cooker Creamed Corn: Easiest creamed corn recipe ever!  Just dump everything in the Crock-Pot and you're good to go.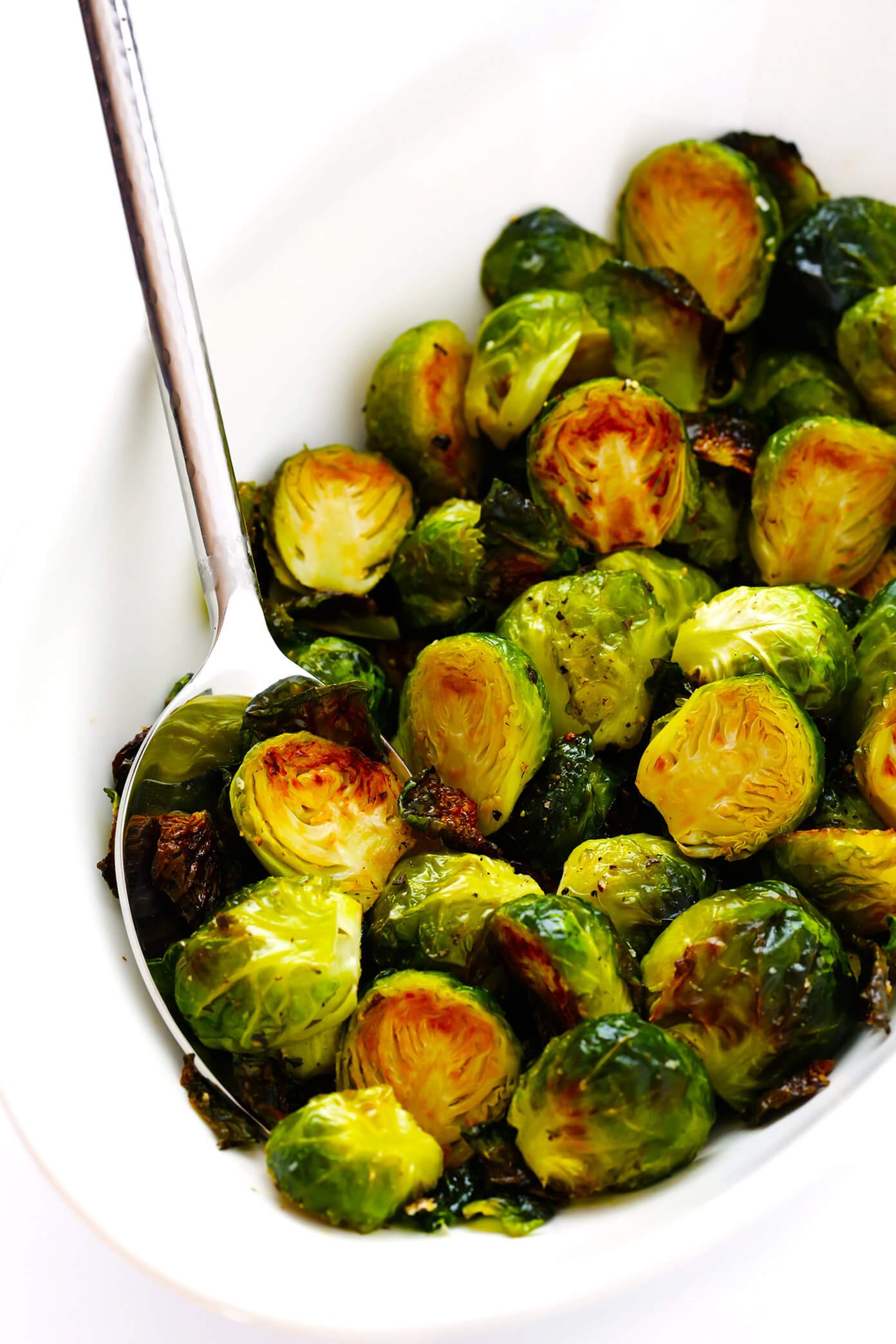 Roasted Brussels Sprouts: My best tips for how to make perfectly roasted Brussels sprouts.  Plus lots of different ideas for seasonings!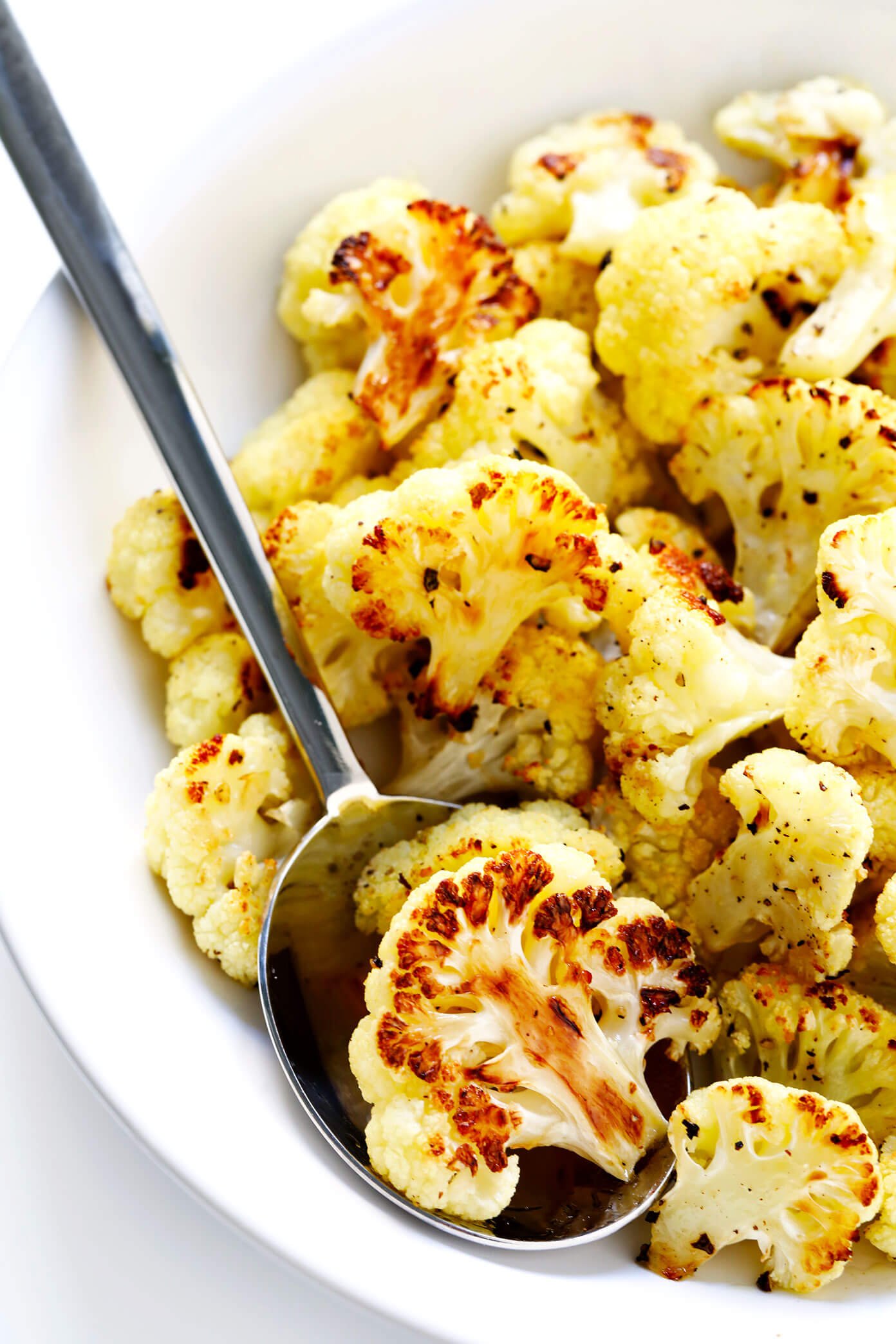 Roasted Cauliflower: One of my favorite roasted veggies that's also easy to customize with your favorite seasonings.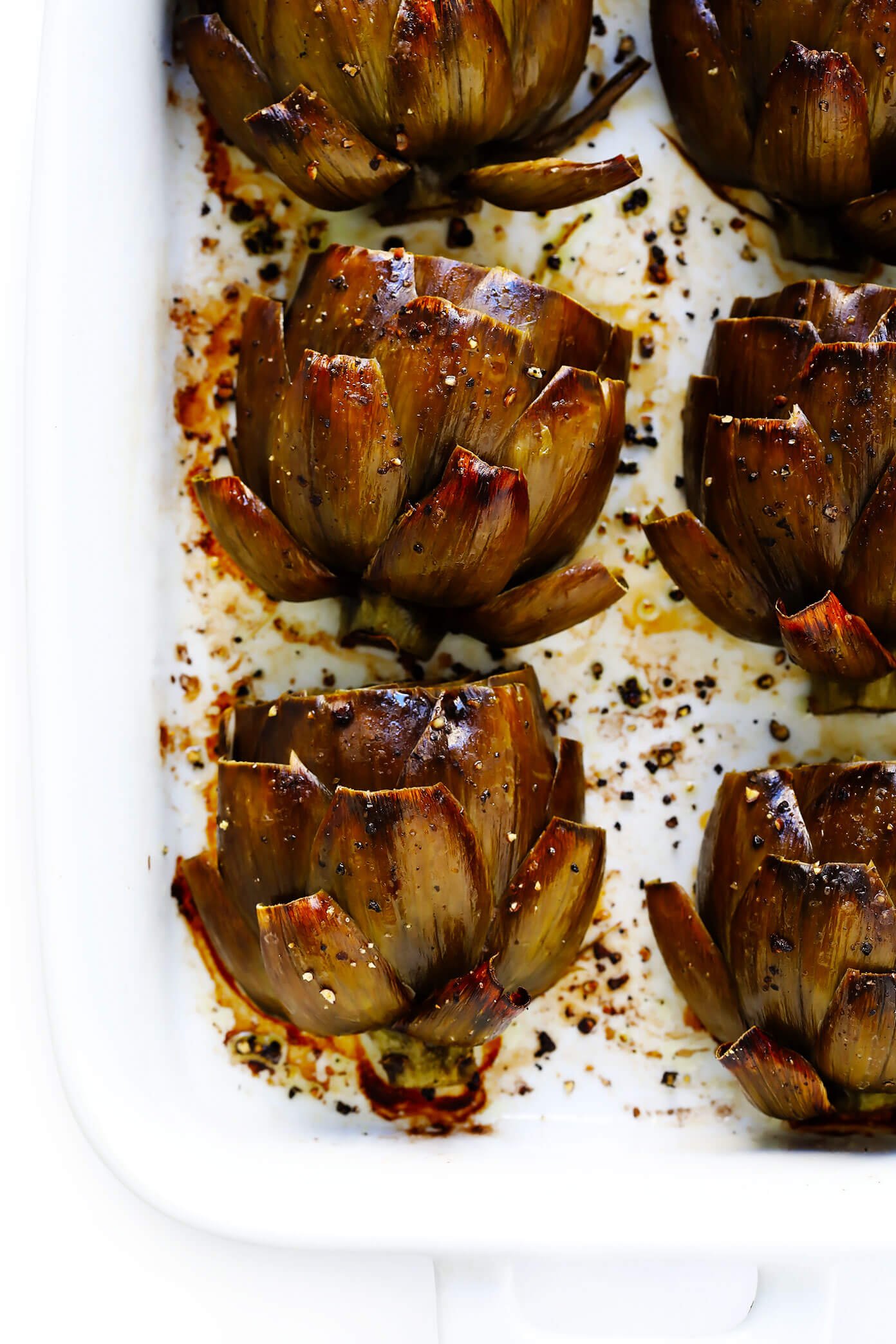 The Most Amazing Roasted Artichokes: Barclay's famous artichokes!  To put is simply…we're obsessed with them. ♡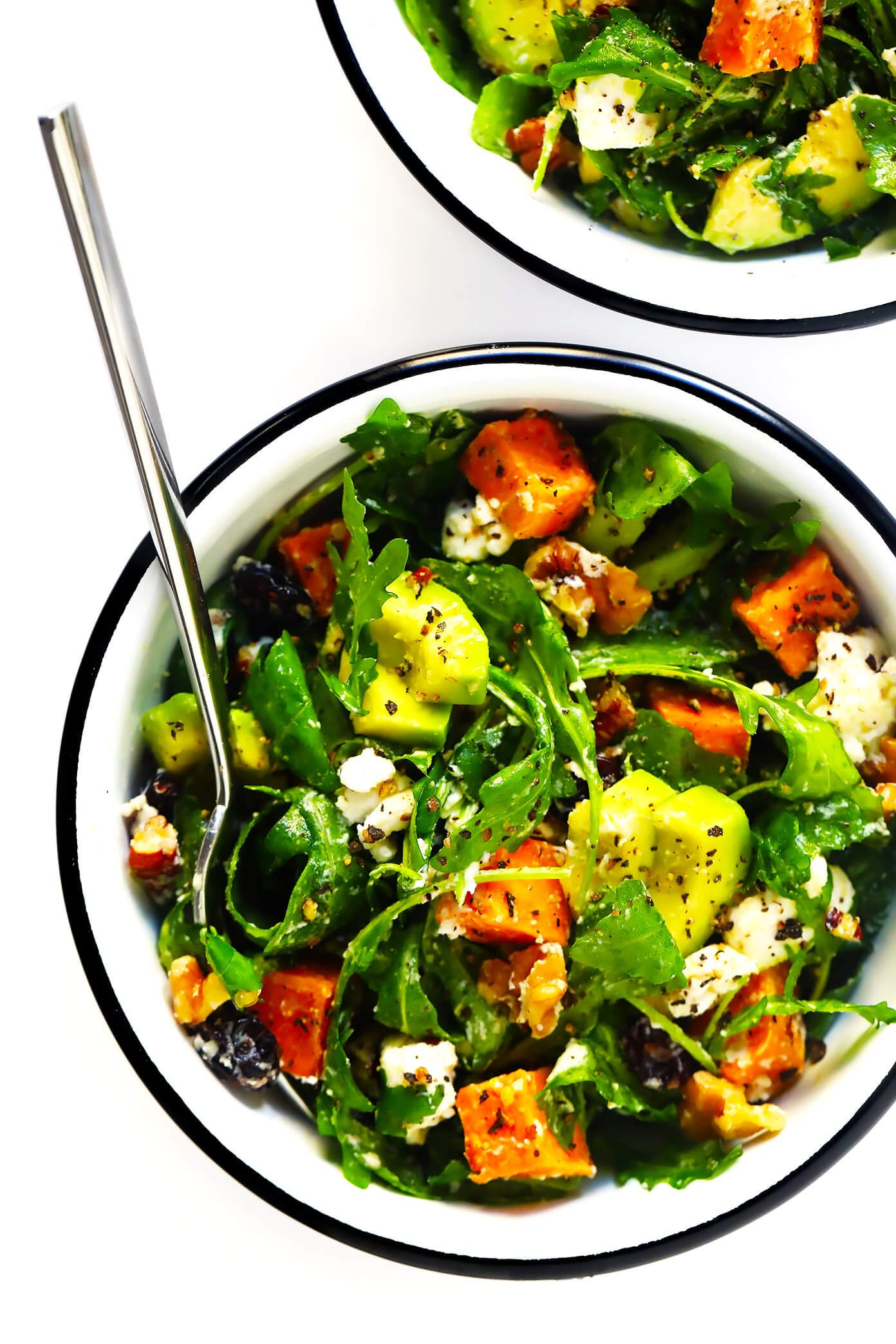 Feel-Good Fall Salad: My favorite salad of the season, made with a yummy mix of roasted sweet potatoes, fresh avocados, goat cheese, nuts, dried cranberries, and a simple lemony dressing.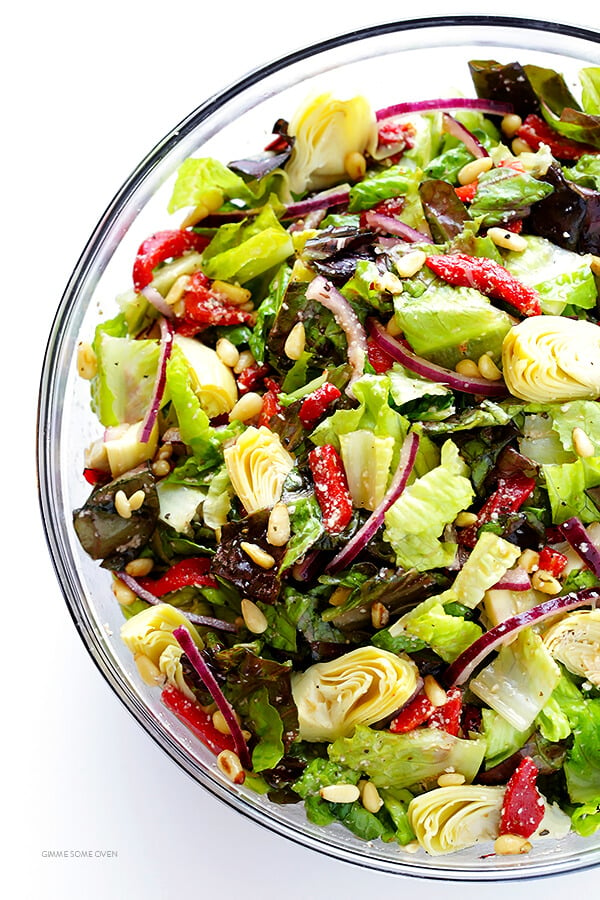 Our Family's Favorite Salad: Our family has served this salad for Thanksgiving for about as long as I can remember!  In our house, it's always a classic.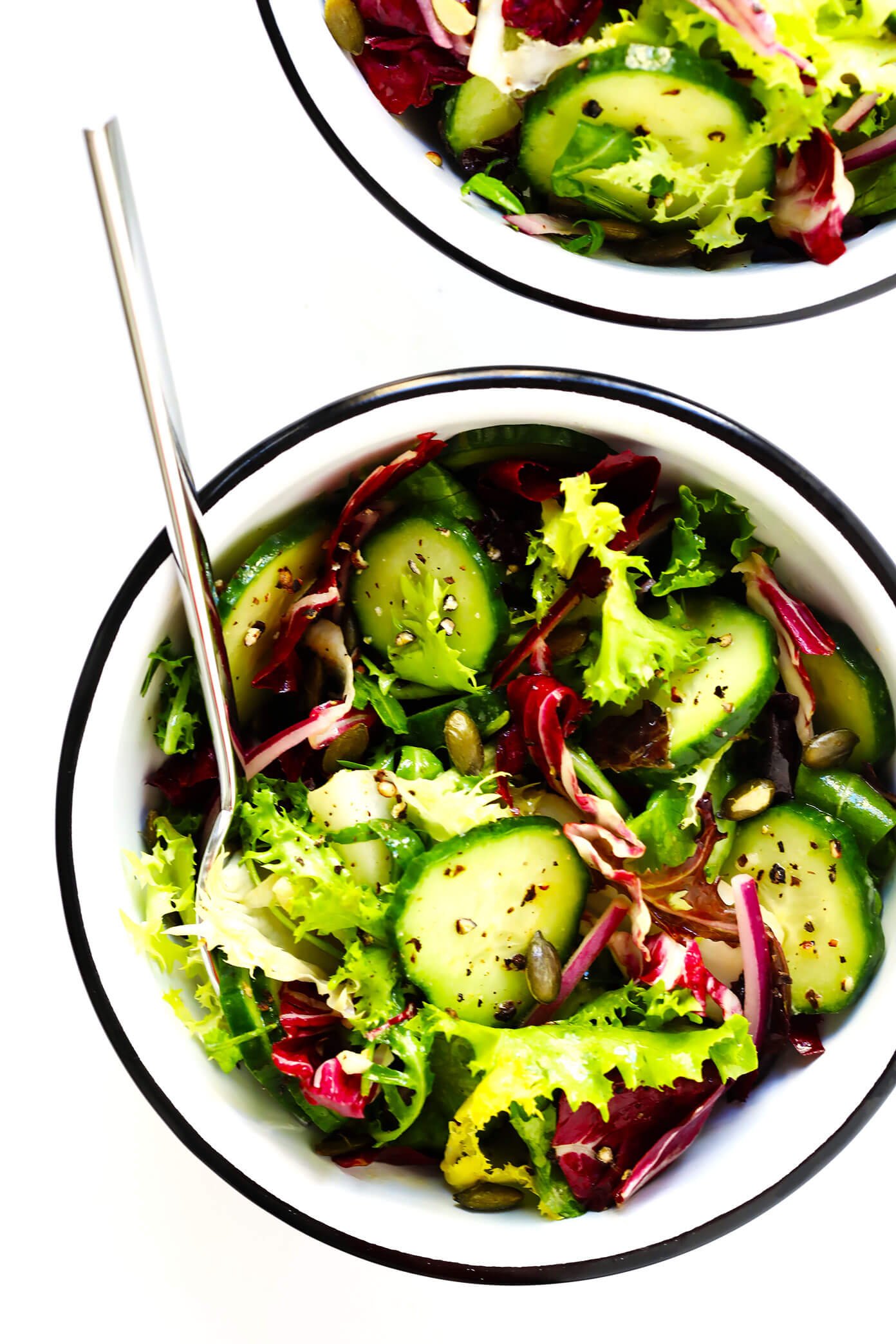 Everyday Salad: The salad that Barclay and I quite literally make at least multiple days a week.  The dressing is perfection and can work with whatever extra ingredients you might like to add in.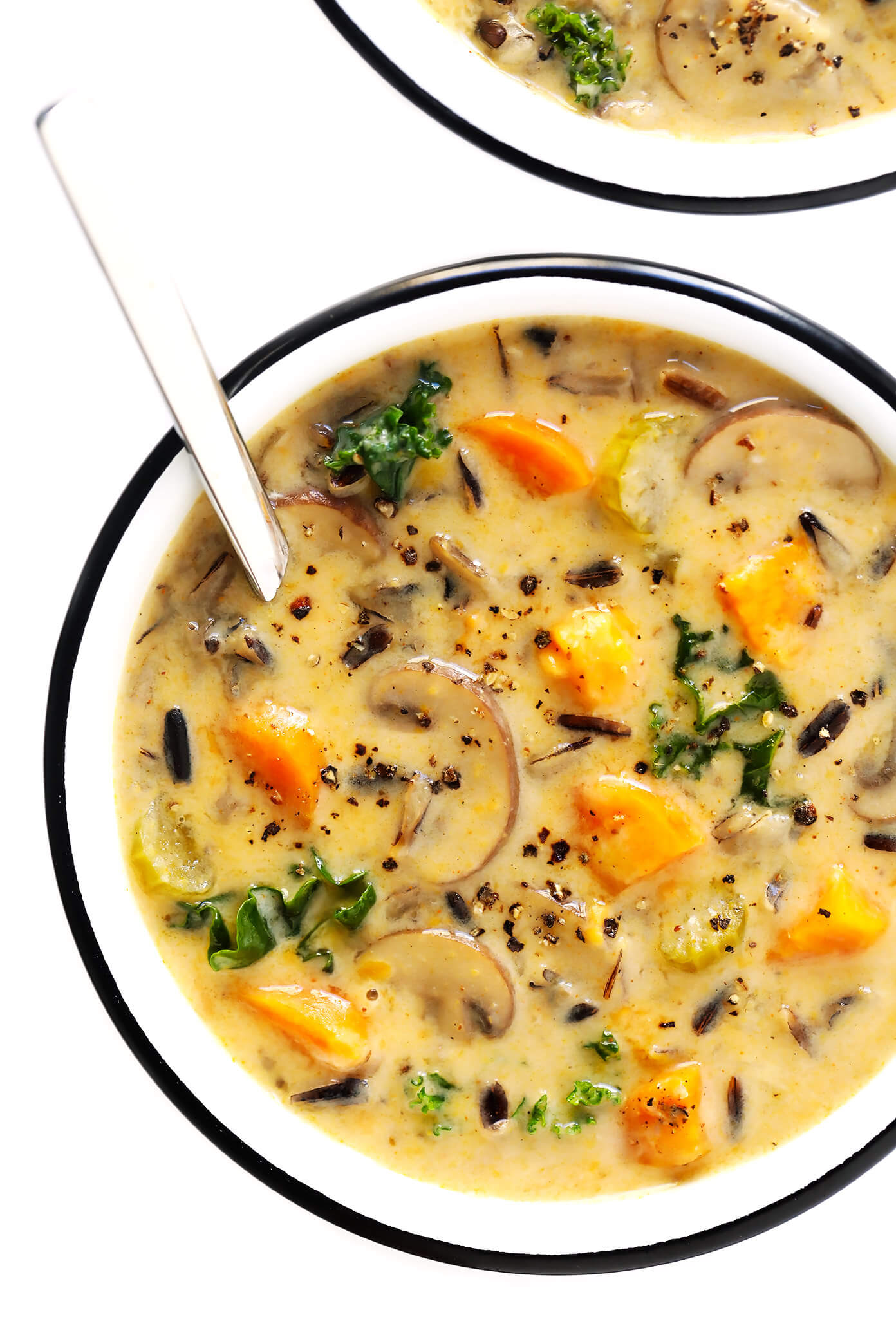 Cozy Autumn Wild Rice Soup: My favorite soup of the season!  It's easy to make in the Instant Pot, Crock-Pot, or on the stovetop.  It's easy to make vegan and gluten-free.  And we absolutely love it.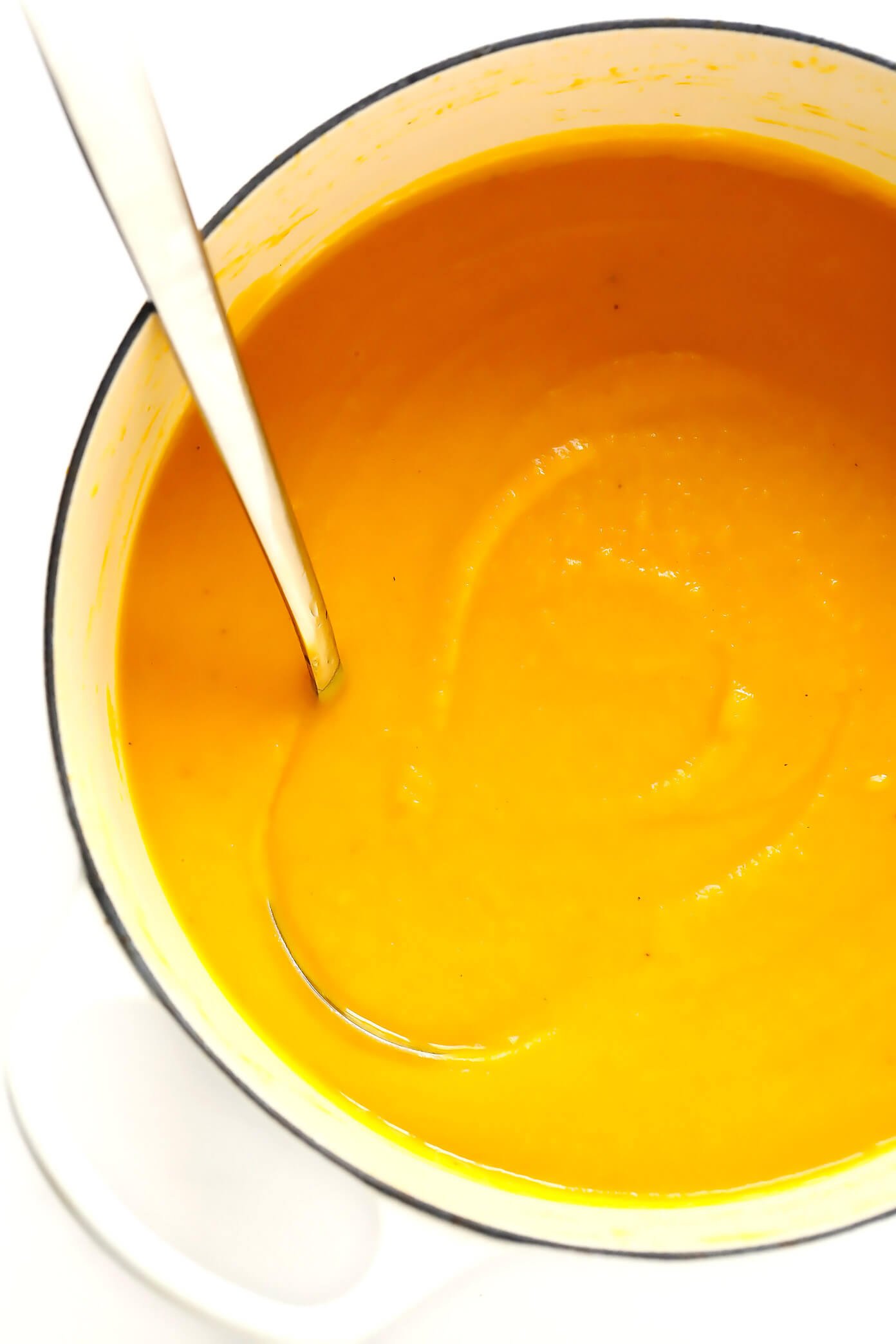 Butternut Squash Soup: My tried-and-true butternut squash soup recipe!  It's also easy to make in the Instant Pot, Crock-Pot or on the stovetop, and is both vegan and gluten-free.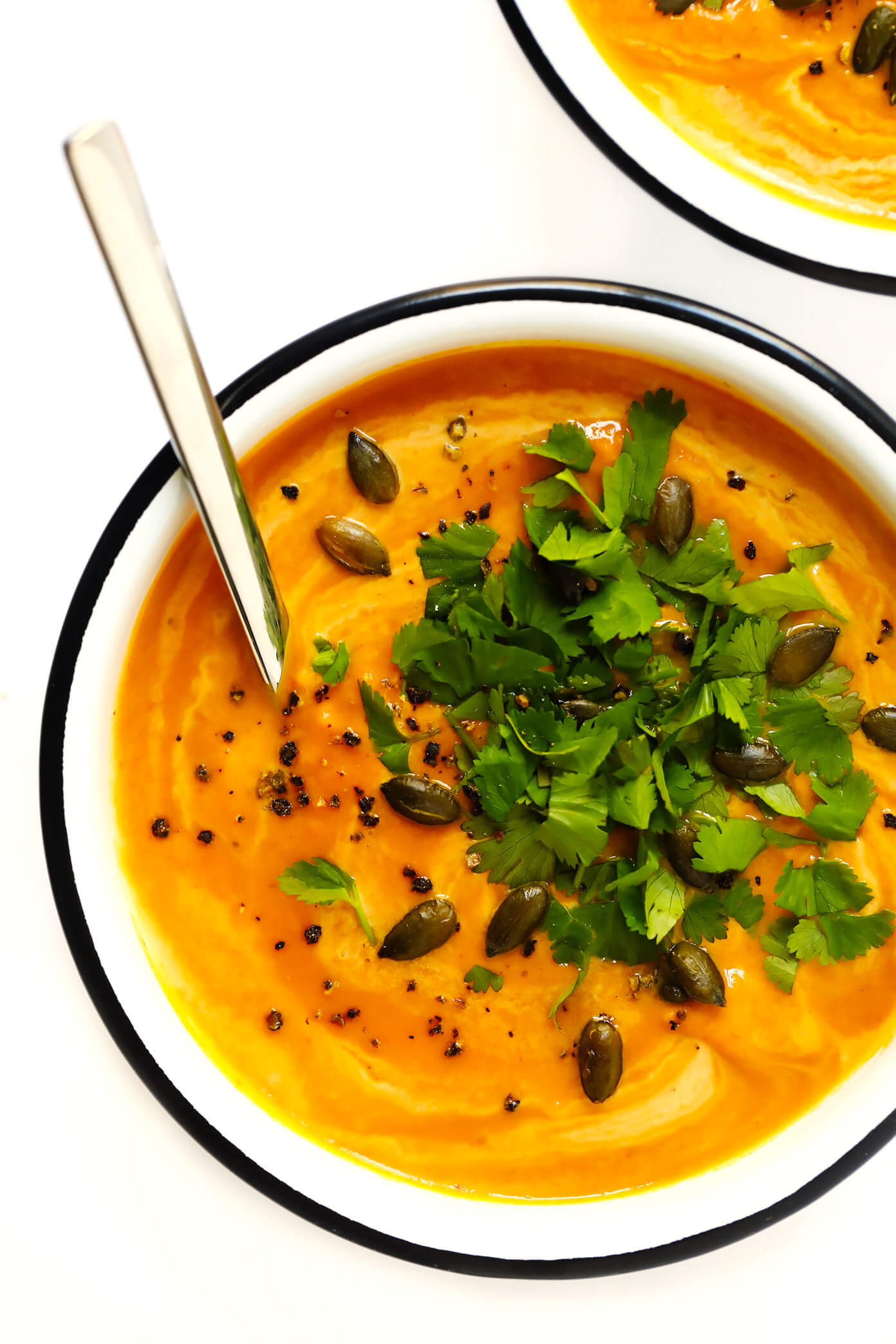 Thai Curried Pumpkin Soup: A quick 20-minute recipe made with the most delicious curry seasonings!  It's also gluten-free and vegan.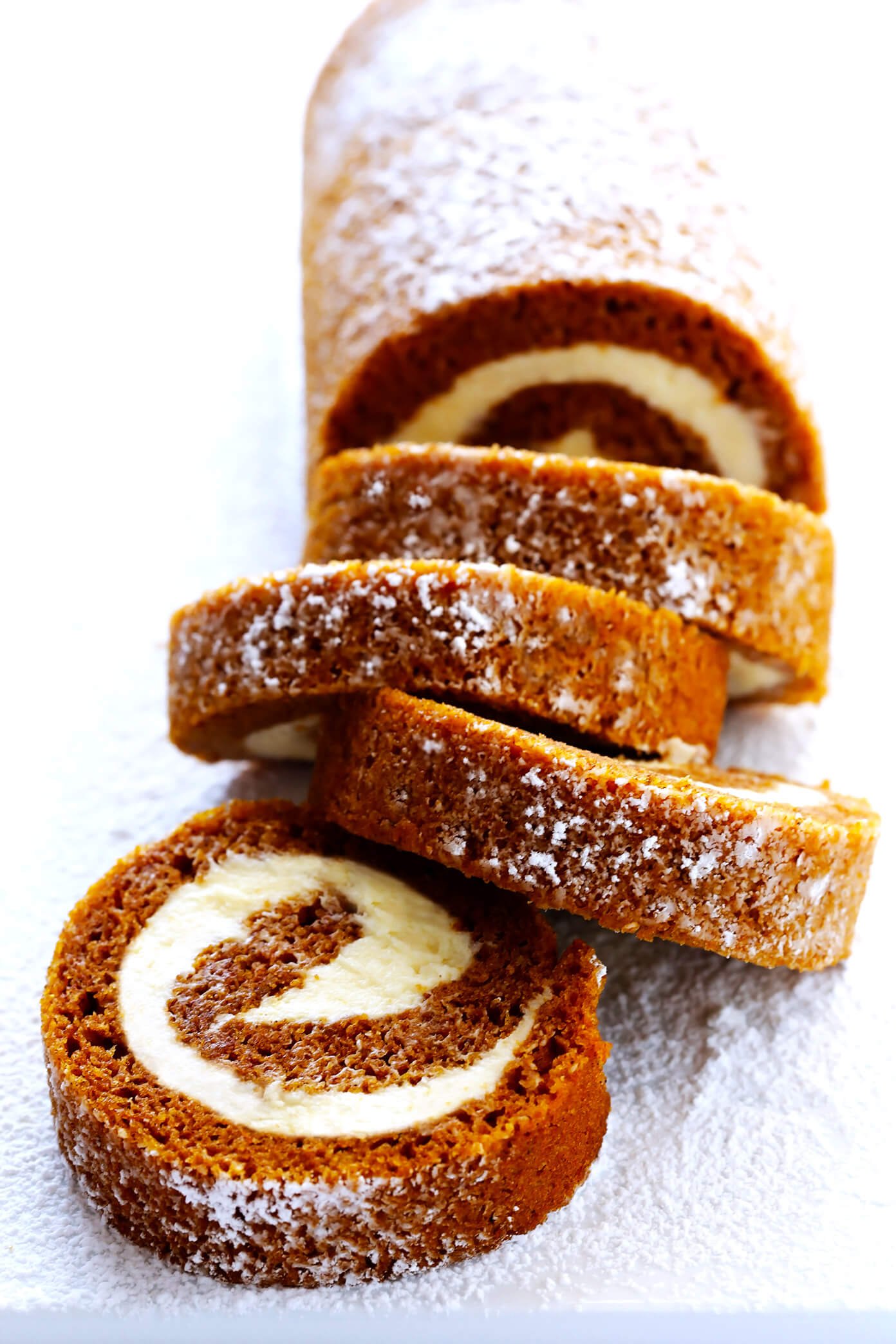 Pumpkin Roll: My all-time favorite pumpkin dessert, filled with the most delicious cream cheese filling and made a bit easier with my parchment rolling method.  (No towels needed!)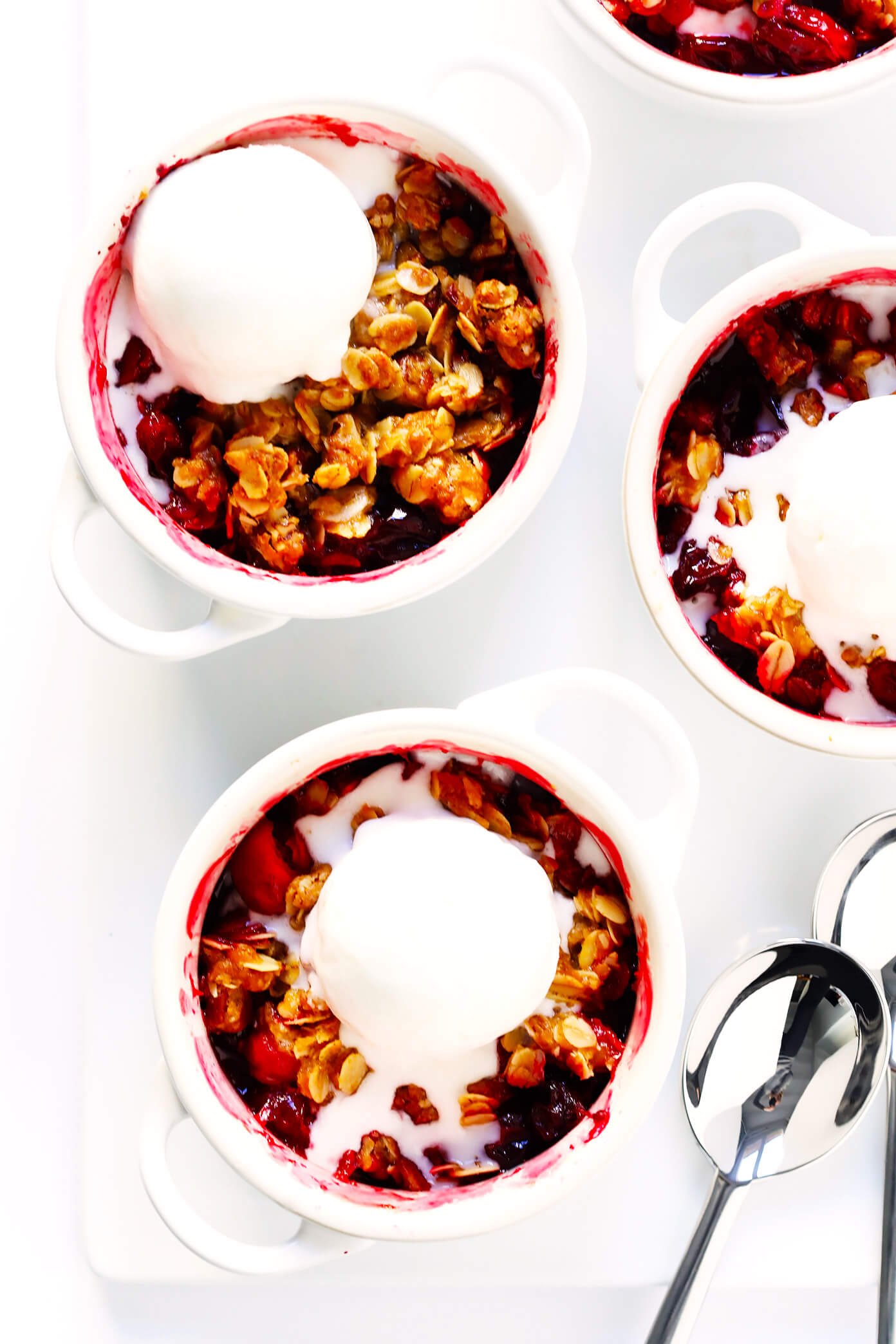 Cranberry Crisp: Easy to make in a single larger baking dish, or in cute little ramekins as pictured above.  And so delicious!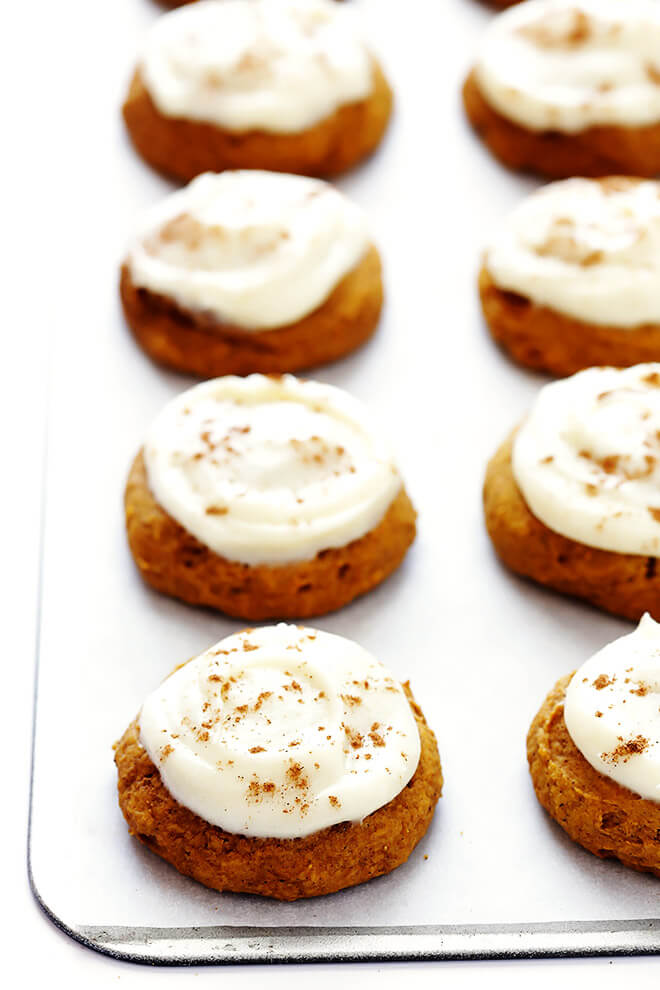 Pumpkin Cookies with Cream Cheese Frosting: As you can see, I have a bit of a thing for pumpkin and cream cheese. 😉 These soft and cakey pumpkin cookies are always a delicious fall treat!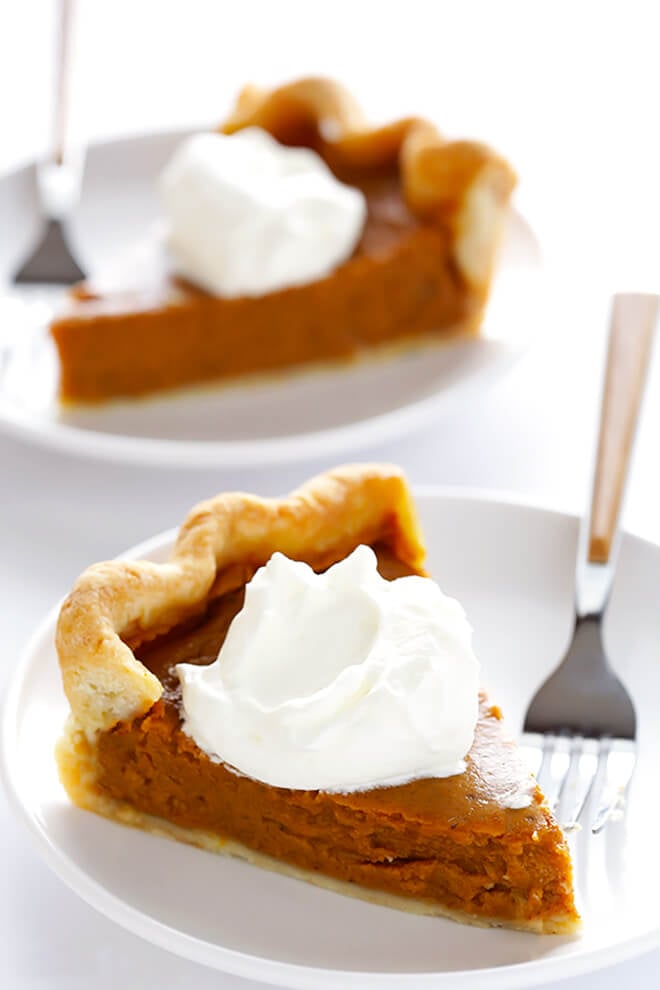 Bourbon Pumpkin Pie: Spike your pumpkin pie with a bit of bourbon for something different this year!  (And the whipped cream too.  Yum.)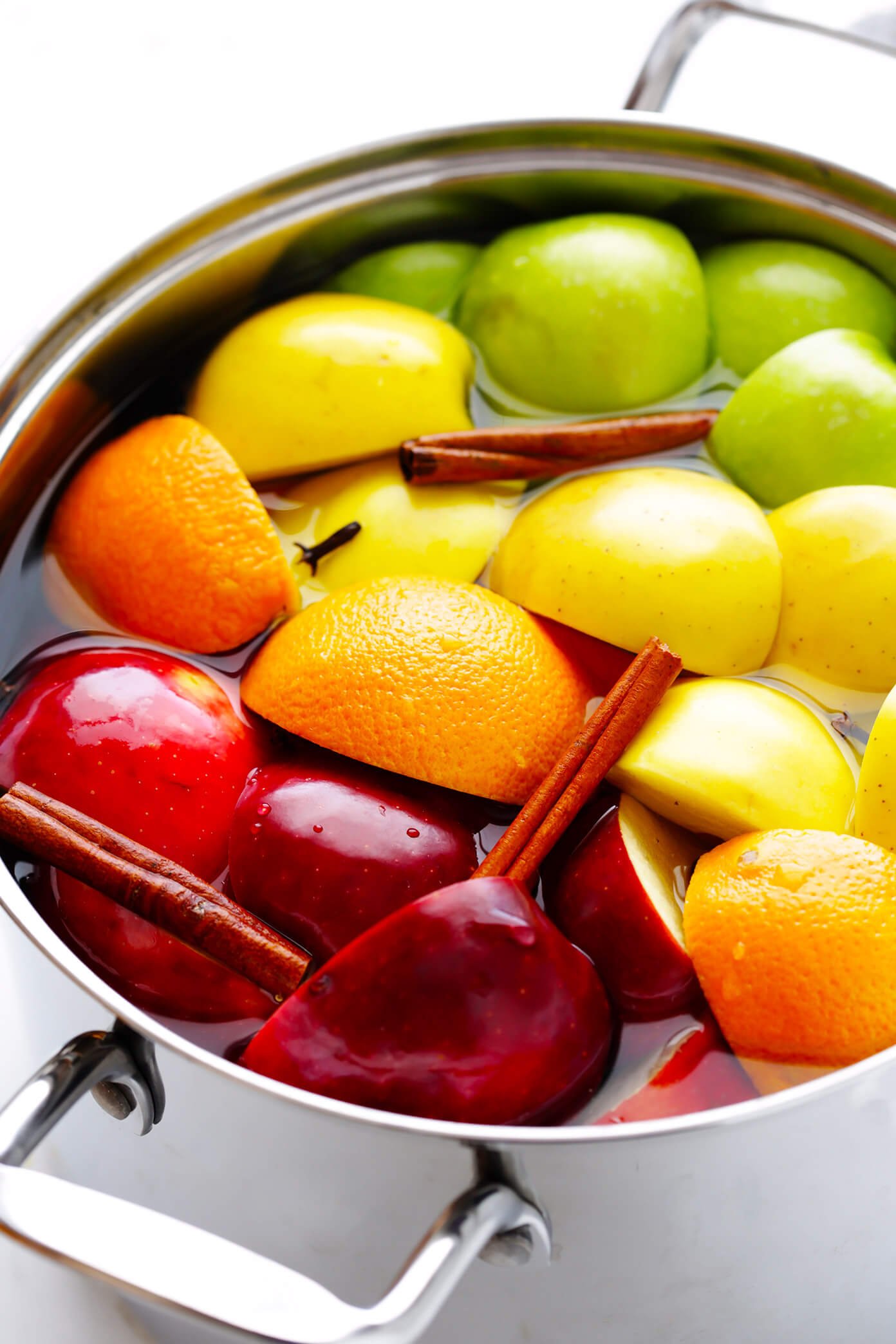 Homemade Apple Cider: One of my favorite recipe for holiday entertaining.  Easy to make from scratch in the Instant Pot, Crock-Pot or on the stovetop, and so delicious.  (It's also great mixed with bourbon!)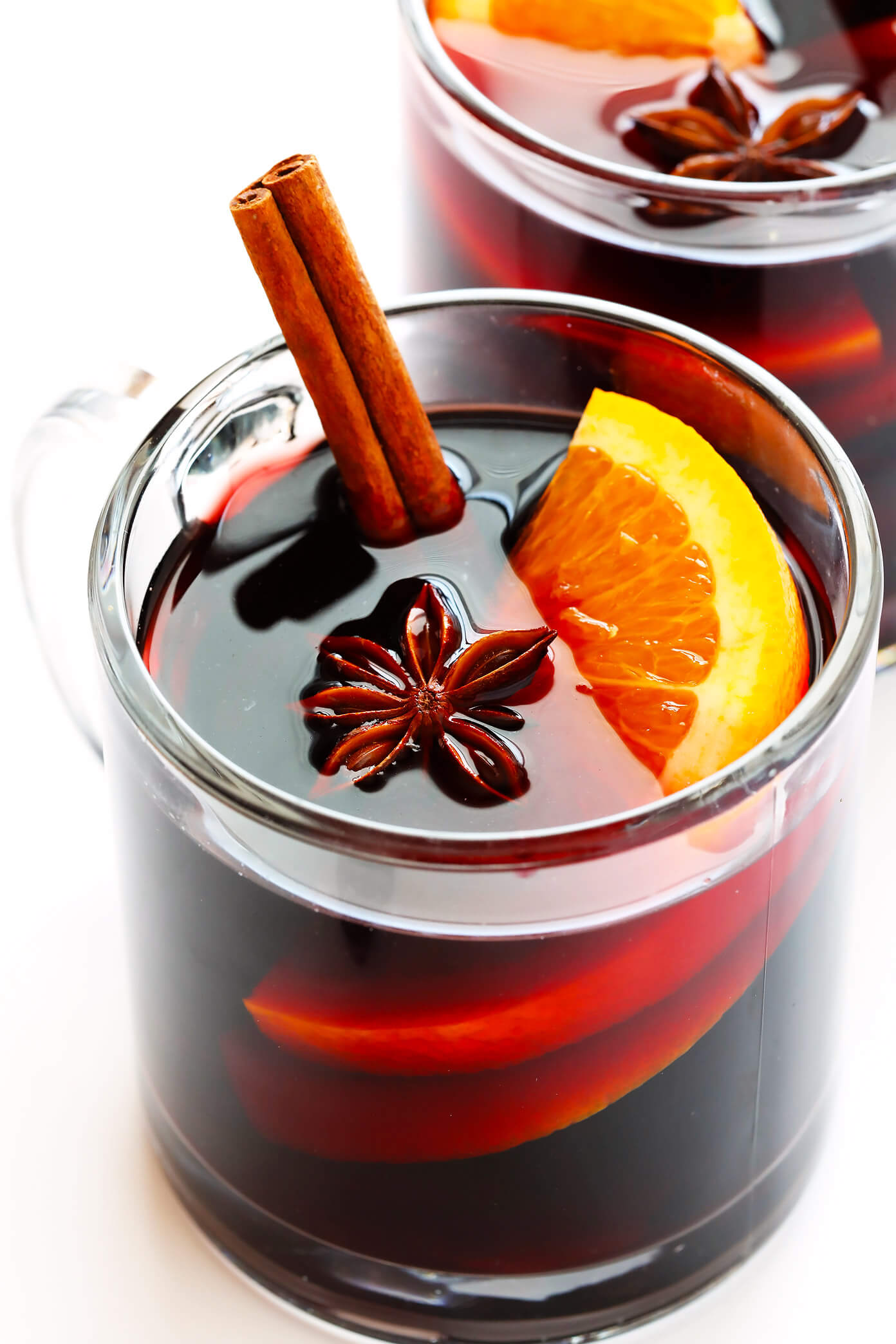 Mulled Wine: Super-simple to make, and guaranteed to make your home smell amazing.  Feel free to make yours with red, white or rosé wine.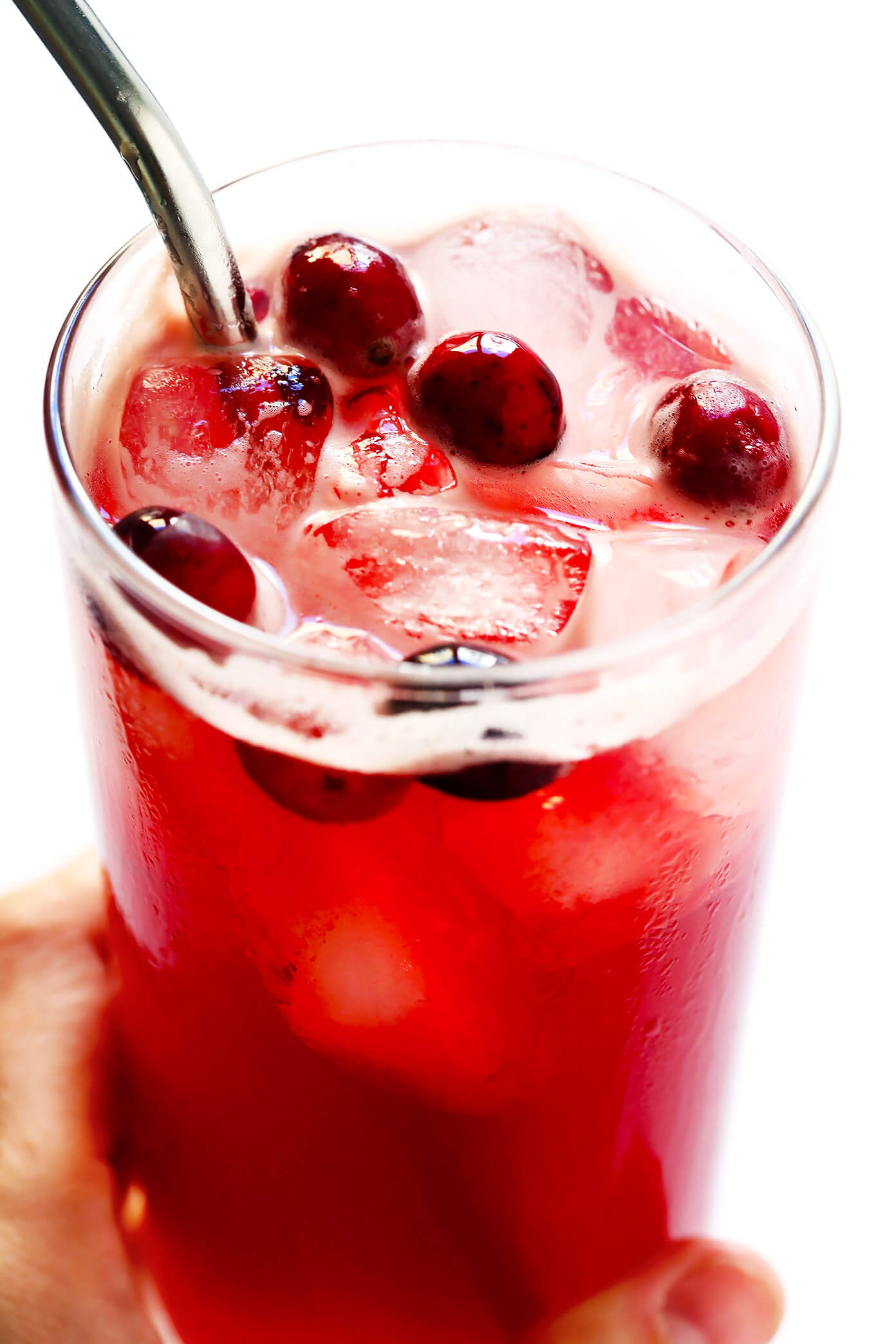 Cranberry Bourbon Fizz: A quick, festive, 3-ingredient cocktail that's always a hit around the holidays.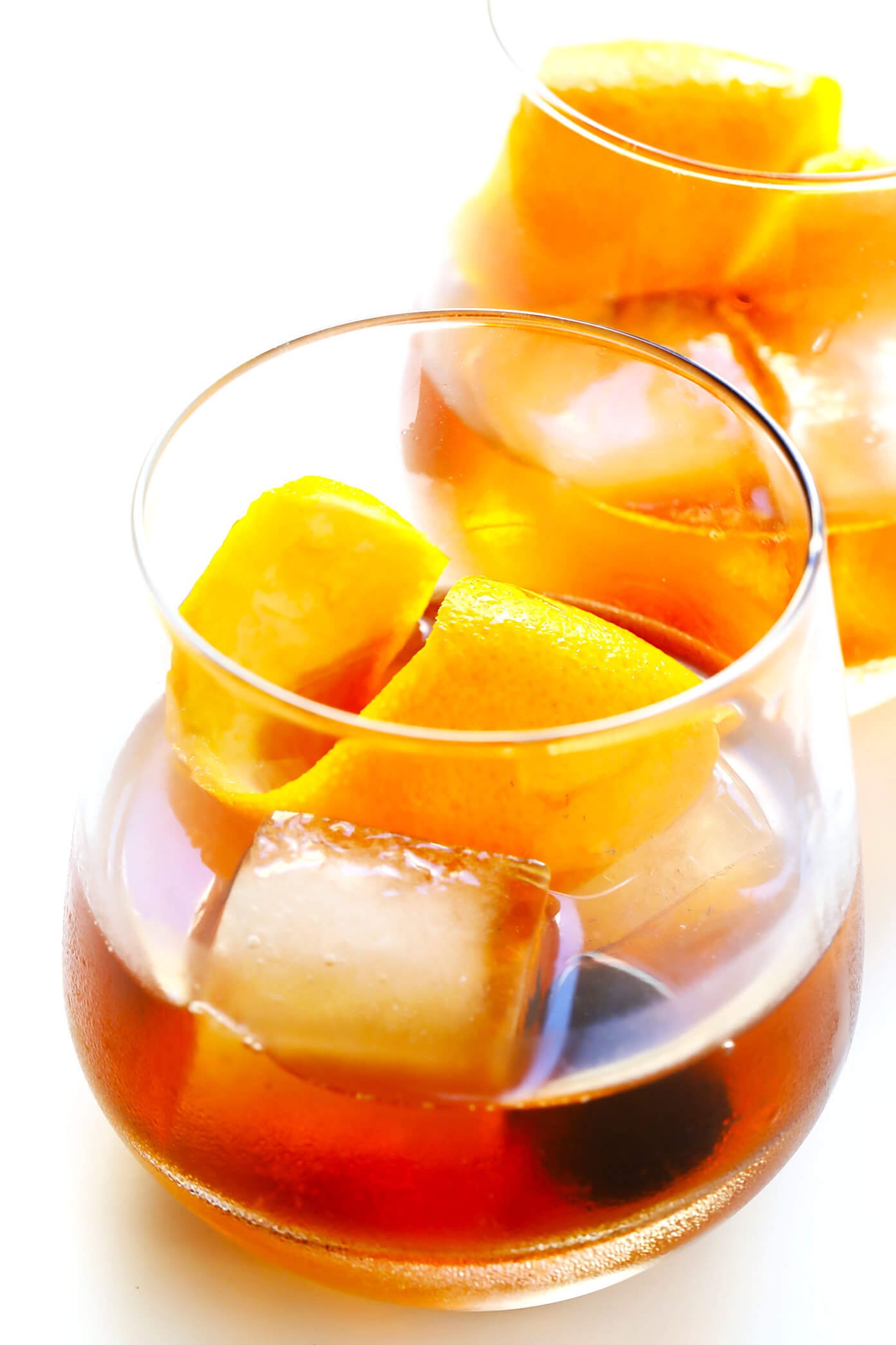 Maple Old Fashioned: My favorite way to make this simple classic cocktail — sweetened with just a hint of real maple syrup.