Palak paneer is power food. When translated literally it means spinach (palak) and cheese (paneer) – the two primary components. But there is a lot more to celebrate here. It's the kind of dish that when prepared with care and good ingredients, can shift perspectives. It's delicious, dynamic food to feed and power your body. The opposite of simply eating to fill up. With a spinach and tomato base, and range of spices, you're getting all sorts of nourishing goodness in each bite.


This version of palak paneer is inspired and adapted from one of my favorite new cookbooks Studio Olafur Eliasson: The Kitchen. I made some tweaks based on the spices I had on hand, and it's a great recipe to tackle on a weekend afternoon. It's also a recipe to consider doubling. Leftovers are great throughout the week, and fresh, homemade paneer never goes unappreciated.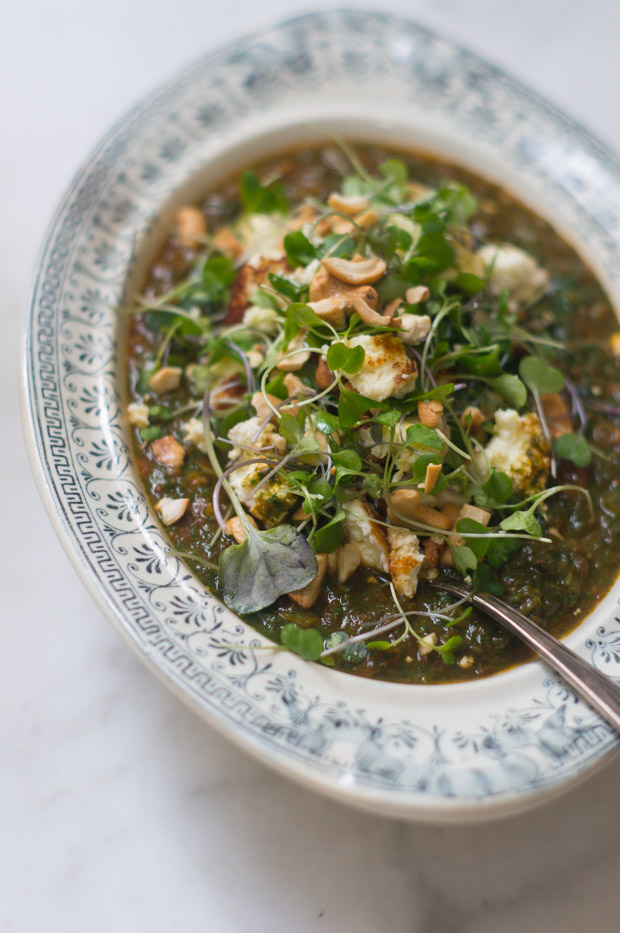 Palak Paneer is filling, nutritious, adaptable, and nourishing, and the kind of food we should all be eating more of.
I've made this version a few times since picking up the book in New York. Serve the palak paneer with brown basmati rice, or the paratha from the India chapter in Near & Far. Enjoy!