Many of you were enthusiastic about the lentil soup recipe I posted a few weeks back. Today's split pea soup recipe is similar in spirit. It's a delicious, healthy, textured soup made from an impossibly short list of ingredients. Seriously, just five! No ham hocks in this version, simply green split peas and onions cooked until tender, partially pureed, seasoned and flared out with toppings.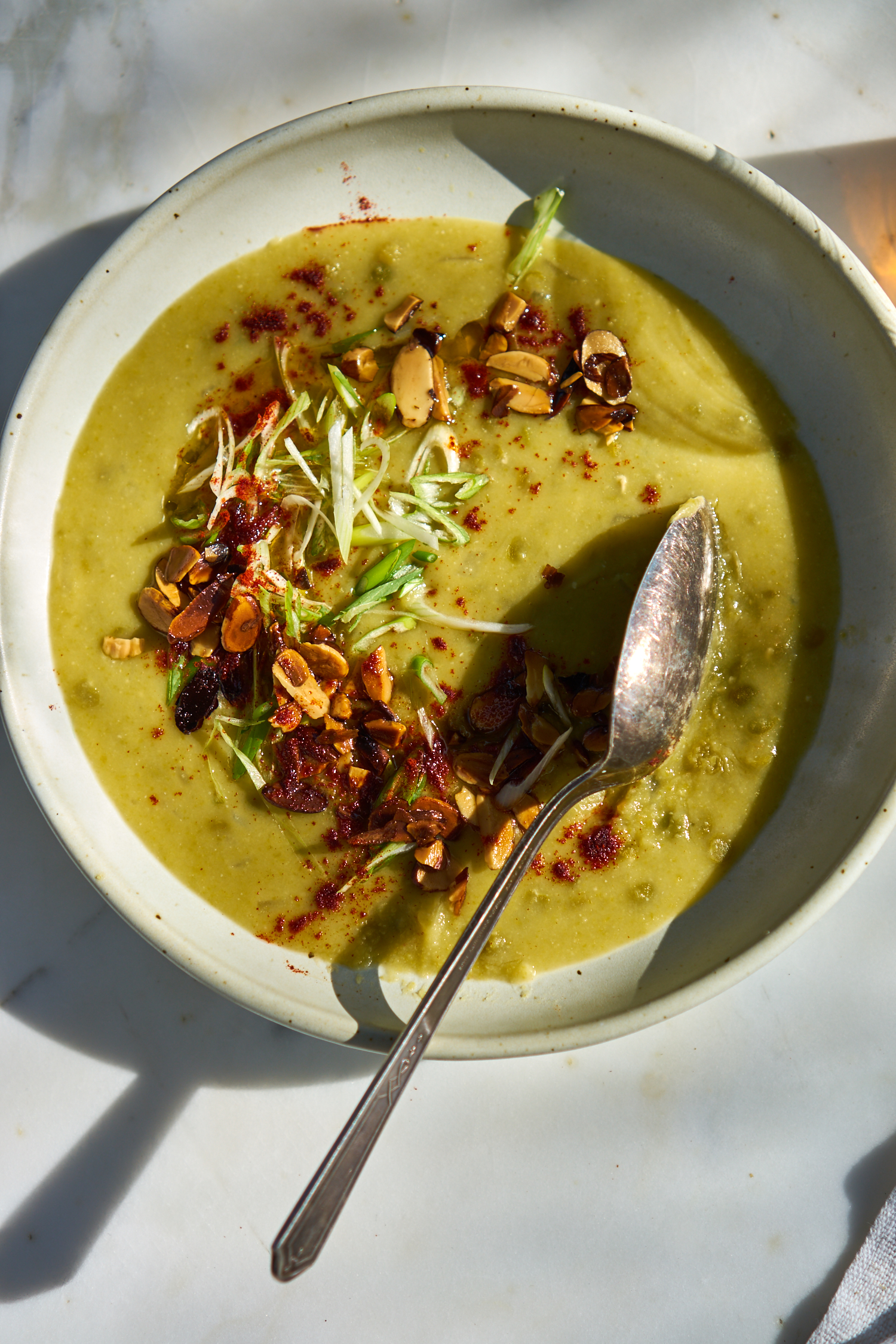 Like many lentil soups, this one delivers many of the same nutritional benefits – a good amount of vegetable protein and plenty of staying power. It is hearty and filling, and even better reheated later in the day. You can find dried split green peas in many natural foods stores, I picked these up in the bin section at Whole Foods Market.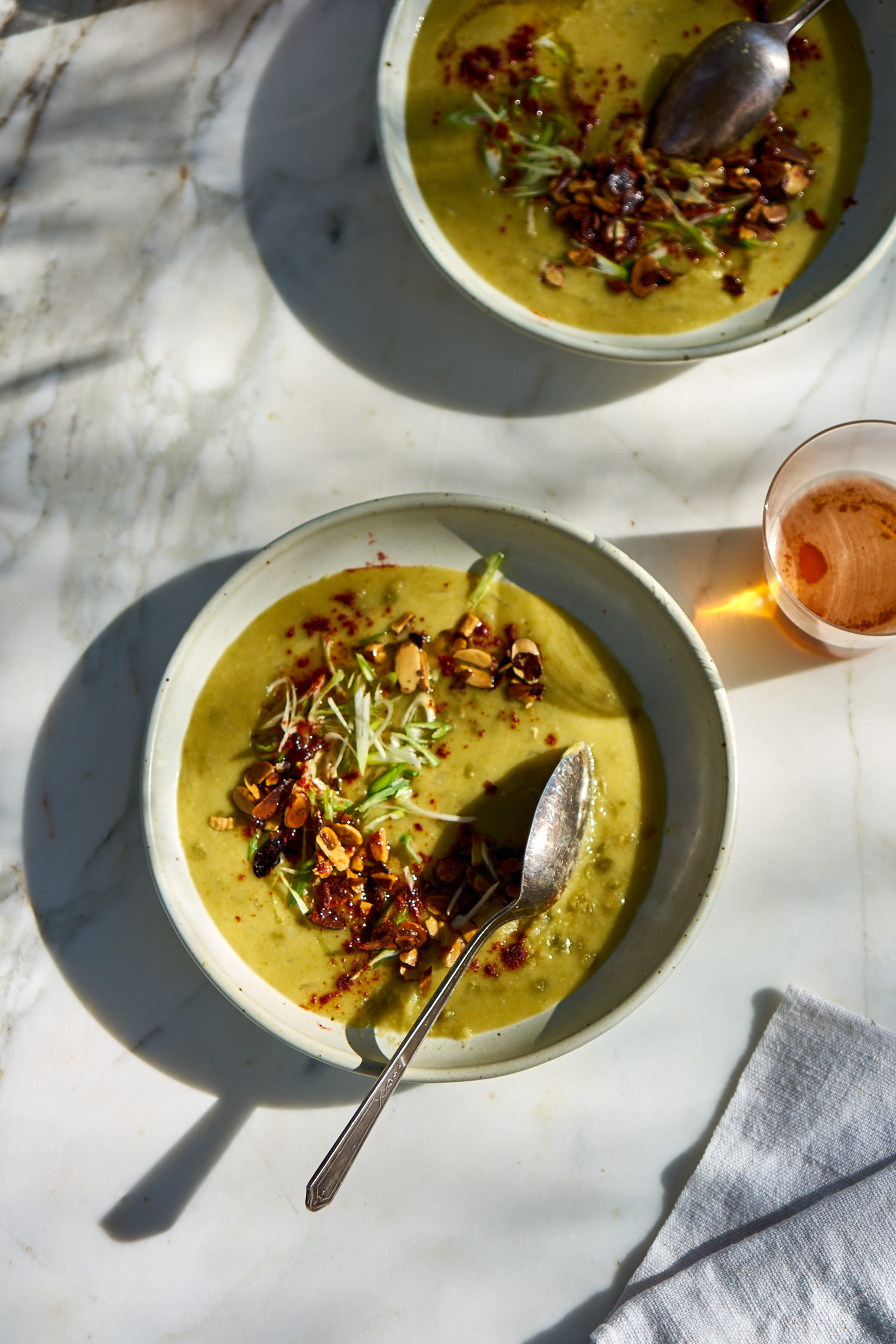 Split Pea Soup: Finishing Touches
I like to finish each bowl with a generous drizzle of golden olive oil, a few flecks of lemon zest, and a dusting of smoked paprika to give the soup some smoky depth. If you have scallions or toasted nuts on hand (pictured), great! Toss some on as well.
Hope you enjoy the soup, and for those of you who have never tried split peas, this might be the time to give them a go!