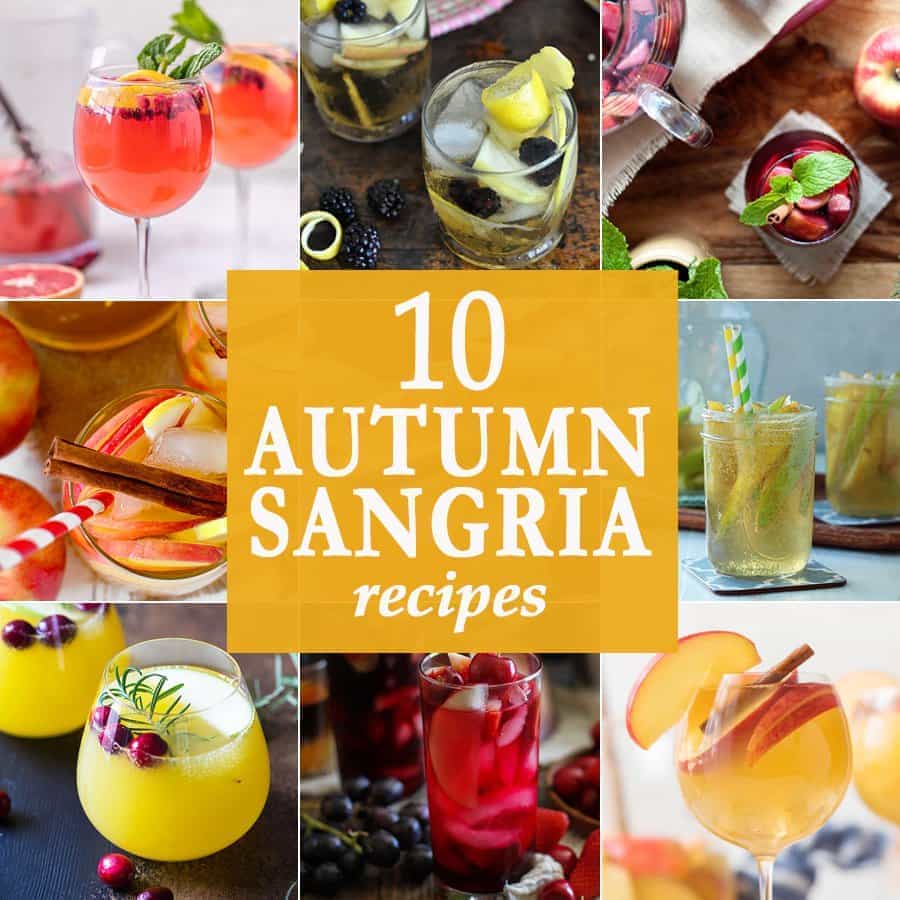 Hi there! It's Maryanne from The Little Epicurean. Grab a pitcher, get some wine, cut up some fruit, and relax with a tasty sangria. Today we're sharing 10 autumn sangria to enjoy before the holiday rush begins. These recipes feature the best of fall flavors- think apples, cinnamon, pears, and ginger. Cheers and enjoy!
Apple Pie Sangria | The Cookie Rookie Made with apple cider, caramel vodka, white white and ginger ale, this is an autumn celebration favorite!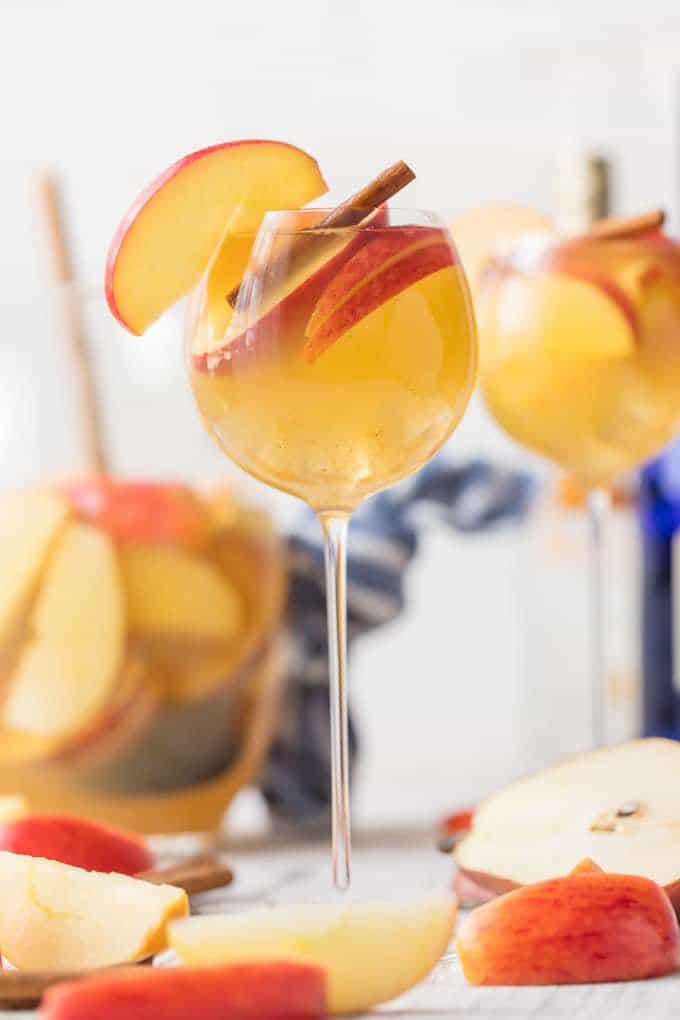 Ginger Pear White Sangria | Kitchen Treaty Packed with fall fruits and autumn spices, this ginger pear white sangria is a tasty drink to wind down with.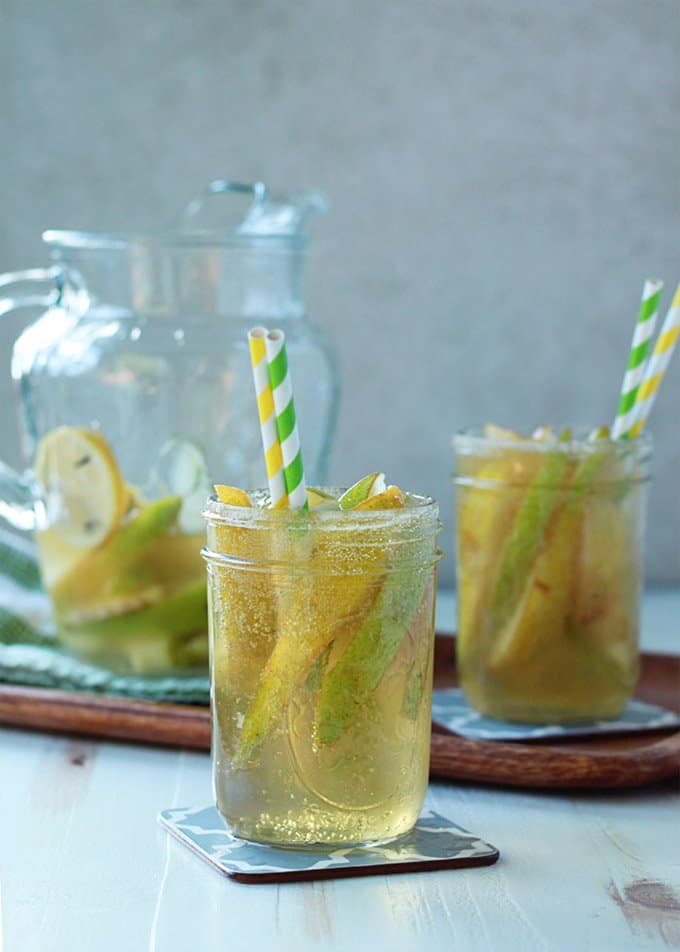 Apple Cider Sangria | The Little Epicurean Mix and match your favorite apple varieties in this apple cider sangria.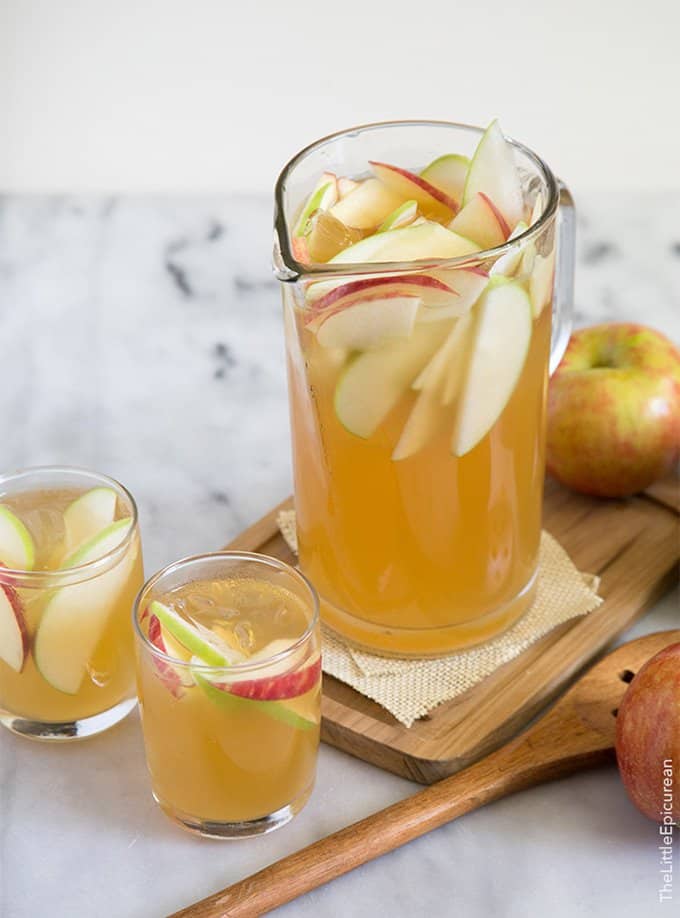 Pink Champagne Sangria | The Cookie Rookie This festive and delicious sangria has a secret ingredient you'll never guess! It's mixed with champagne, grapefruit juice, and pomegranate juice to create this tasty drink!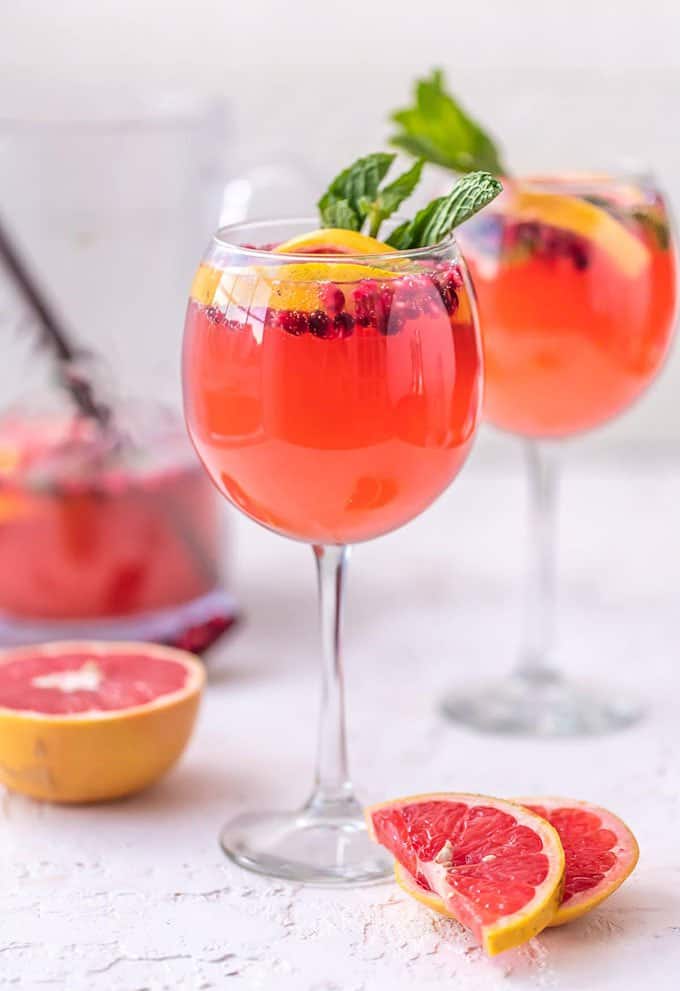 Spooky Halloween Sangria 2 Ways | The Roasted Root Why make just one sangria when you can make it two ways?! This features a darker black sangria made with red wine, and a lighter red sangria made with white wine.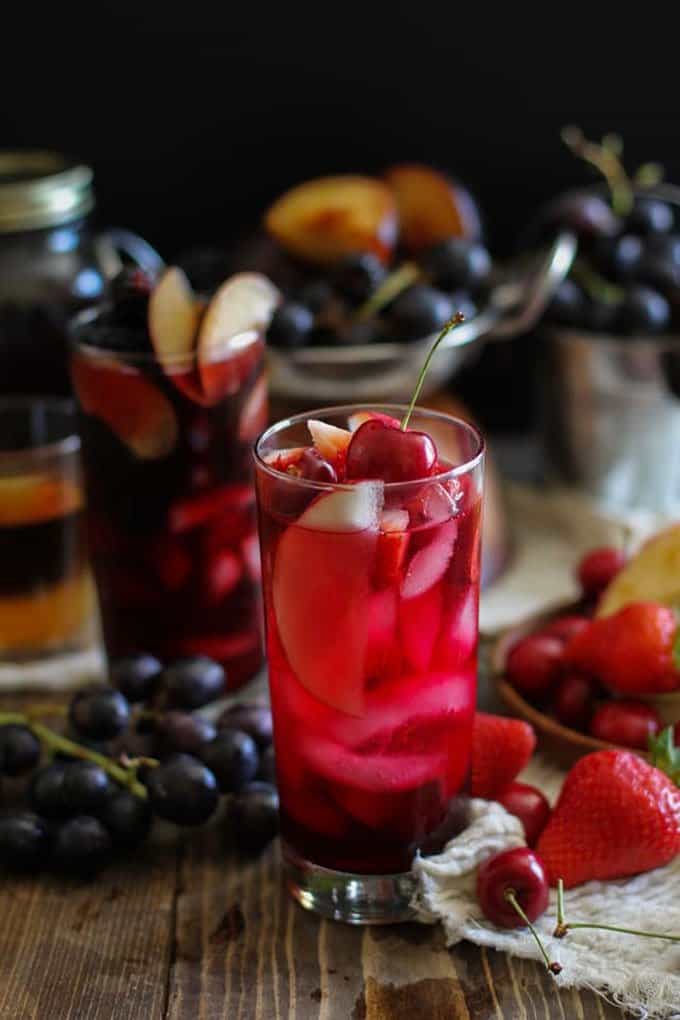 Spiced Pomegranate Apple Cider Sangria | Frugal Foodie Mama Add a pop of sweet pomegranate and a dash of warm spices to make this autumn sangria. Be sure to garnish it with cinnamon sticks for an aromatic and festive touch!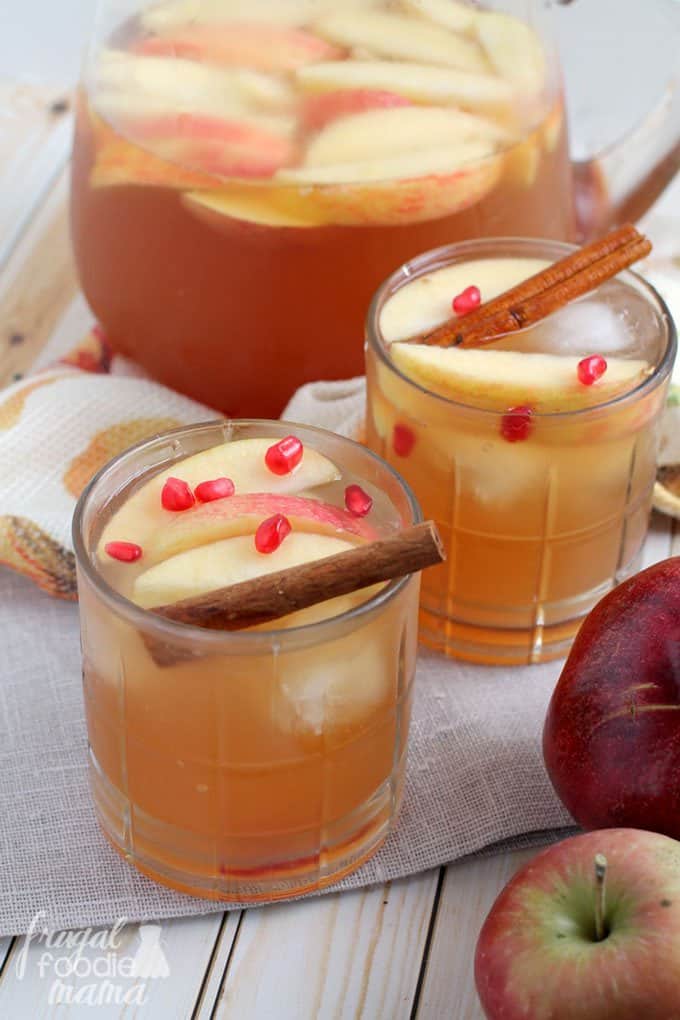 Apple Blackberry Hard Cider Sangria | Hola Jalapeno This sangria mixes together hard cider and calvados and pairs it with blackberries and lemon slices for a touch of freshness.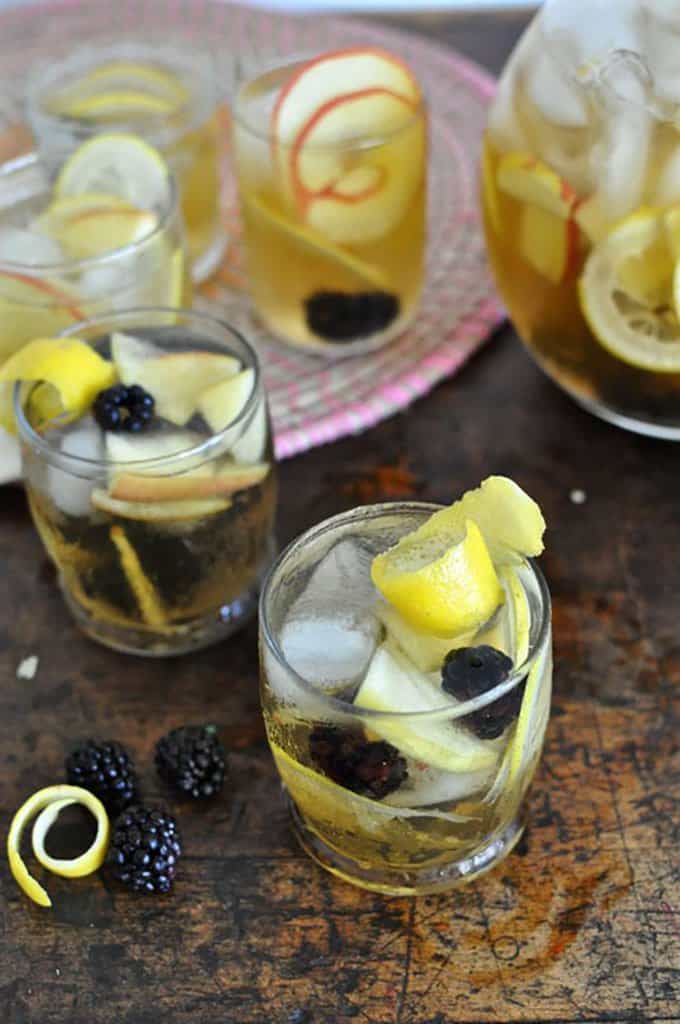 Juicy Red Apple Sangria | Kitchen Treaty This juicy red apple sangria will quench any thirst. You may want to make a double batch because this is way too easy to drink!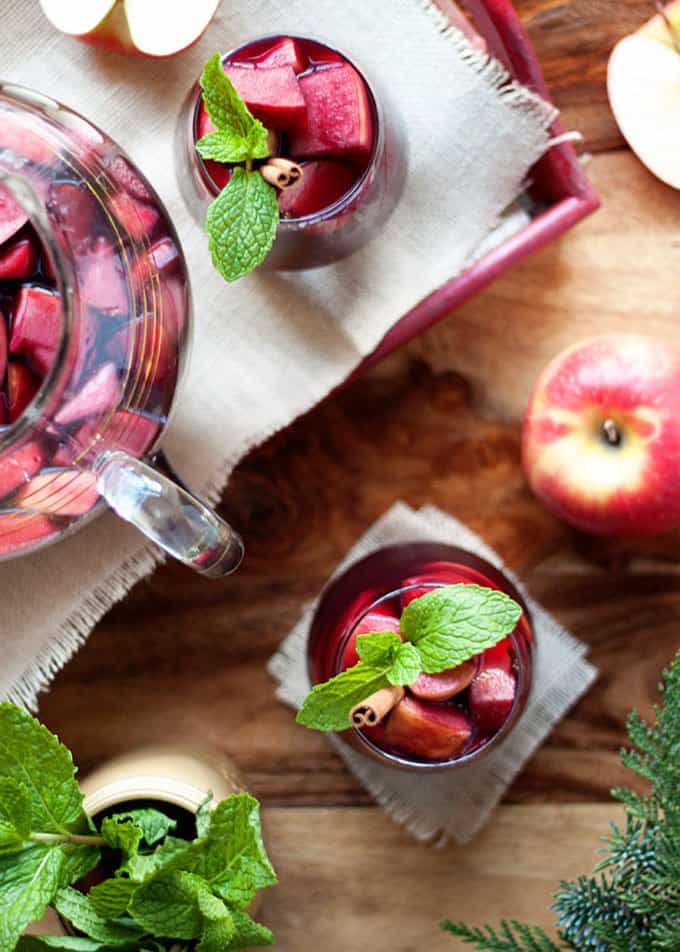 Champagne Sangria | The Blond Cook The perfect balance of sweet and tart with just the right amount of savory. This champagne sangria is a delicious way to cheers with family and friends.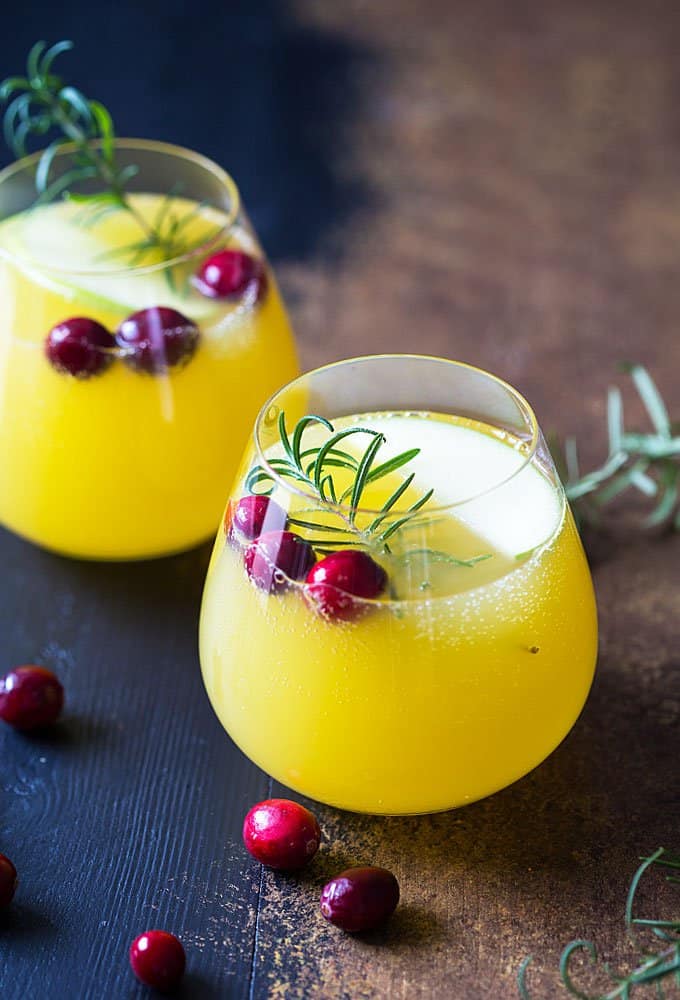 Sparkling Hard Apple Cider Sangria | Iowa Girl Eats This crisp sparkling sangria is ideal for any autumn celebration. From bridal showers to book clubs to cocktail hour, this will get the party started!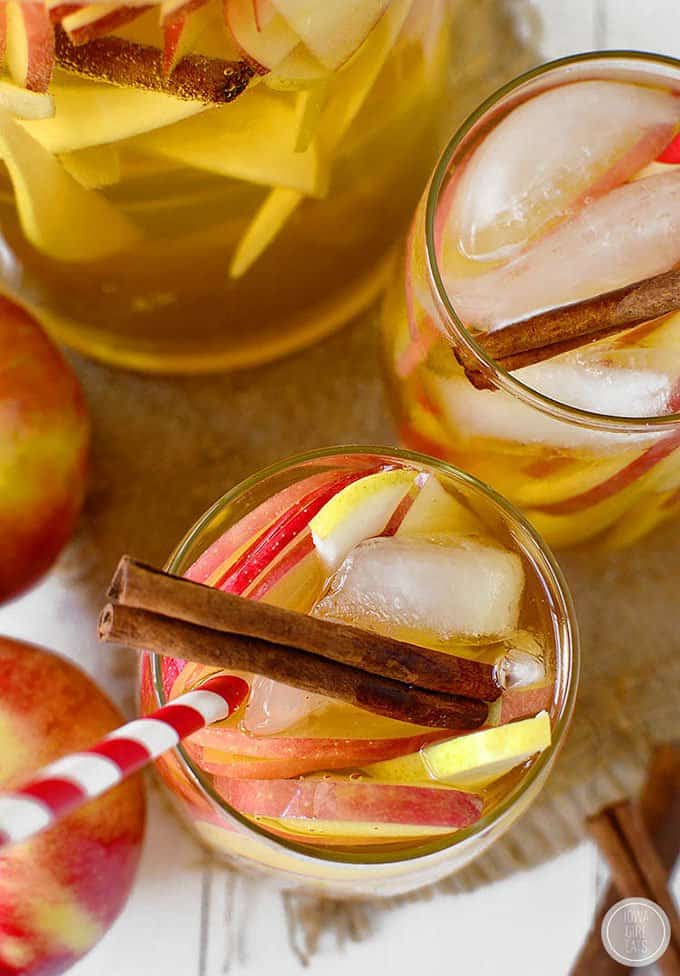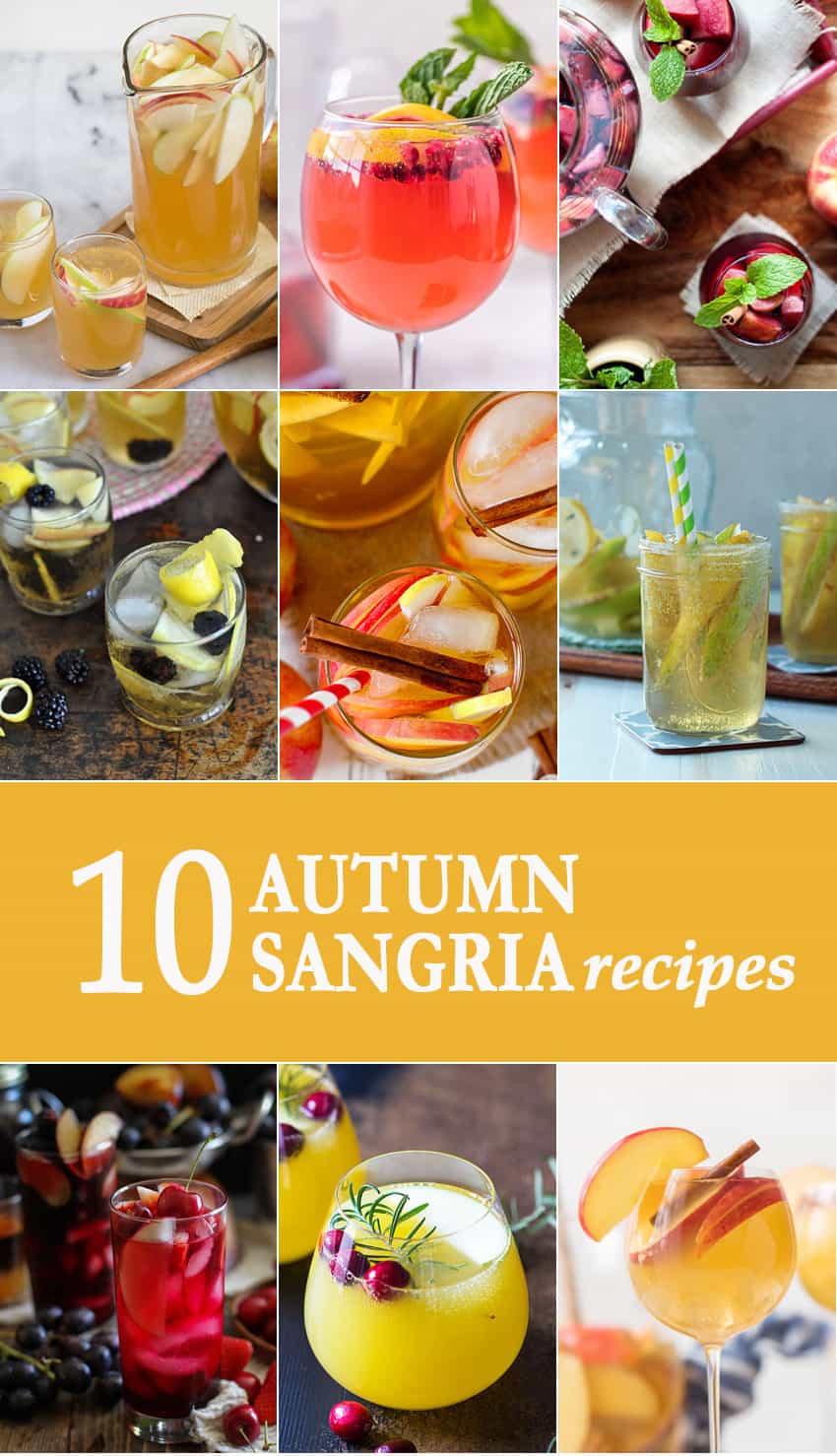 JOIN OUR MAILING LIST
TO GET COOKING!
Subscibe to recieve all the latest, greatest, and EASIEST recipes sent straight to your email inbox. If we post something yummy, you'll be the first to know.