Perfectly sweet, from the ripe bananas, loaded with warming spices like nutmeg and cinnamon, light, fluffy and so easy to make. These are the Best Banana Muffins!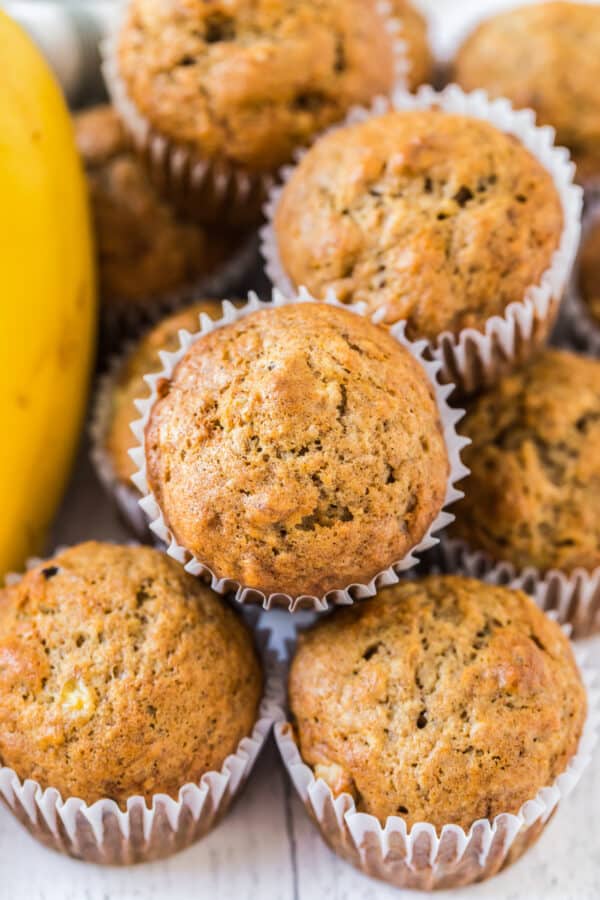 The Best Banana Muffins have landed! Studded with walnuts and perfectly spiced, these homemade muffins are so satisfying! It's so easy to whip up a dozen or so of these dreamy banana muffins. Have them for breakfast, as a snack or dessert, basically whenever you want something sweet and delicious!
Why you'll love the Best Banana Muffins!
Moist muffins! A little bit of butter goes a long way! These muffins are soft and melt in the mouth.
Perfectly sweet. These banana muffins use ripe bananas to amp up the sweetness, no bland muffins here, just perfectly sweet ones!
Easy. Minimal prep, with a only a few pantry staples needed, these are a breeze to whip up!
How to make the Best Banana Muffins
Make your muffin batter. Mix our dry ingredients in a bowl, then in another bowl, mix your wet ingredients and stir in your walnuts. Pour the batter into the muffin molds.
Bake. In a preheated oven bake the muffins for 25-30 mins
Allow to cool, serve and enjoy!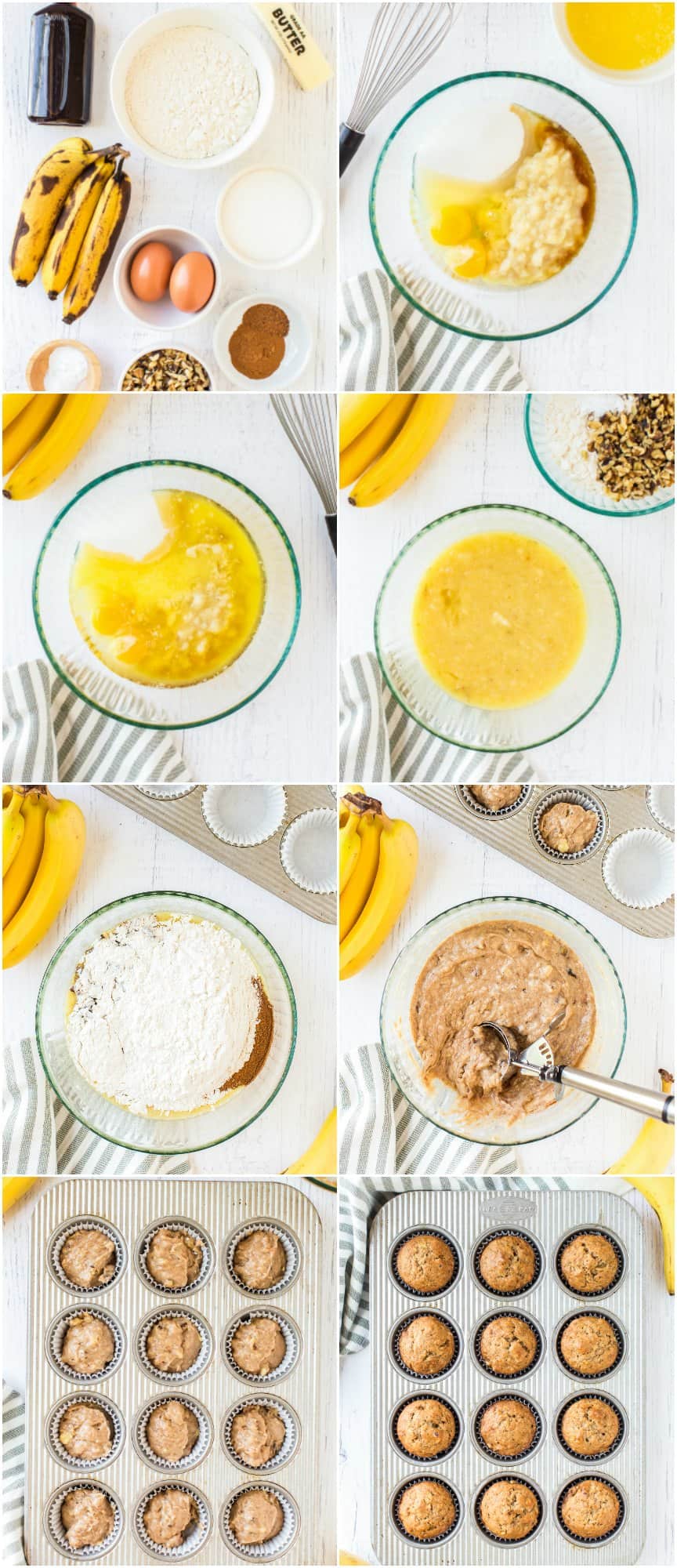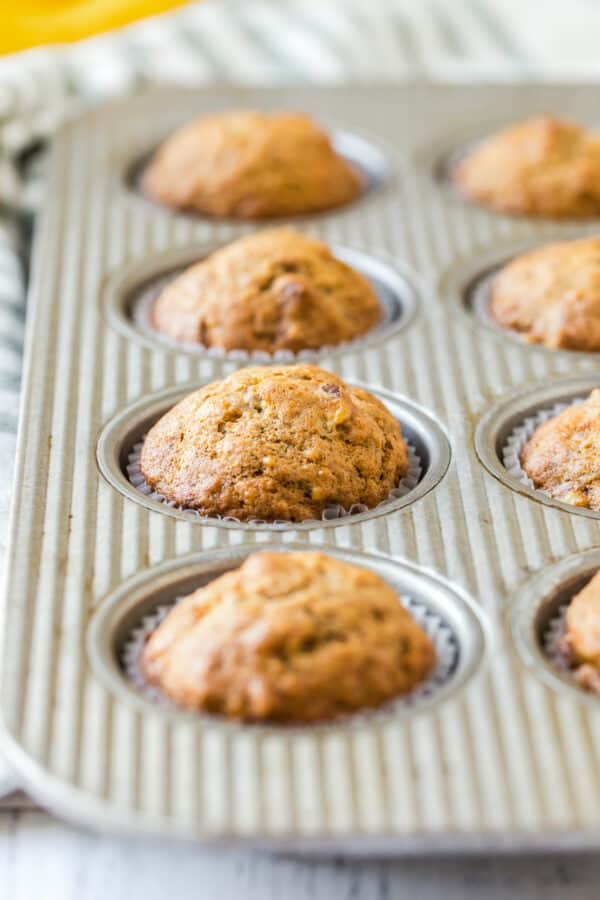 How ripe my should bananas be?
Overripe bananas add the sweet, signature flavor to these muffins. You want to look for bananas that have brown streaks or dots on them and are soft to touch. If you use an under ripe banana, you will find that your muffins will not have as much flavor.  
Variations to the Best Banana Muffins
There are a variety of additions you can make to the banana muffins. Some of these might include:
Chocolate chips: I really like using mini chocolate chips because it prevents them from sinking to the bottom of the muffin, but any type of chocolate will work.
Dried cranberries or raisins
Nuts: Aside from walnuts you can add in chopped pecans or macadamia nuts.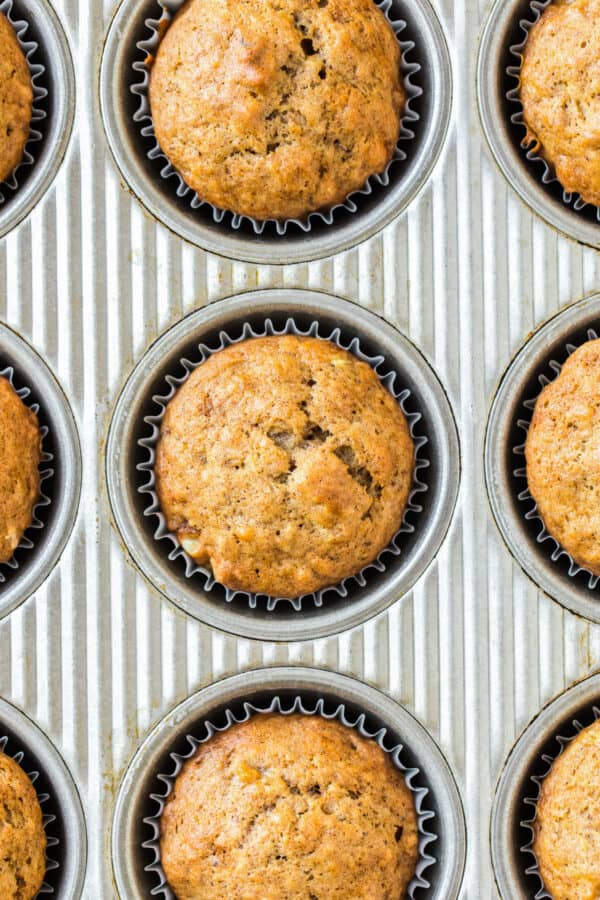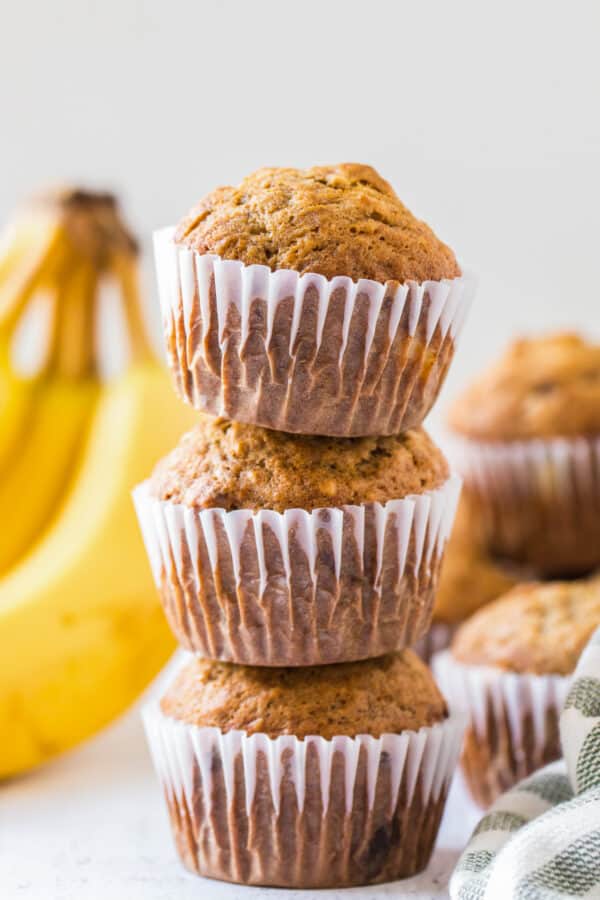 How do I store these Banana Muffins?
I store these at room temperature for up to 5 to 7 days. You can also freeze these muffins without any issues. Freeze for up to three months for best quality.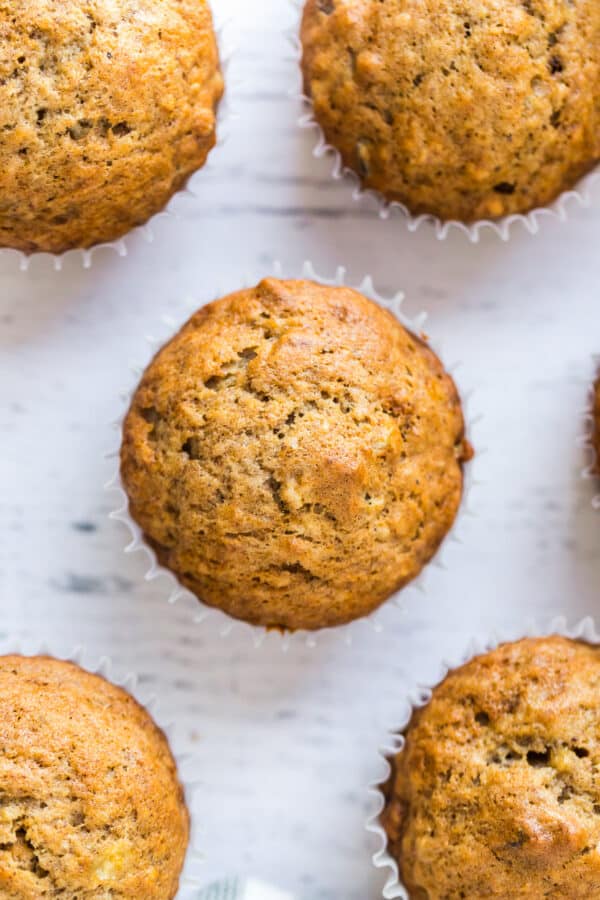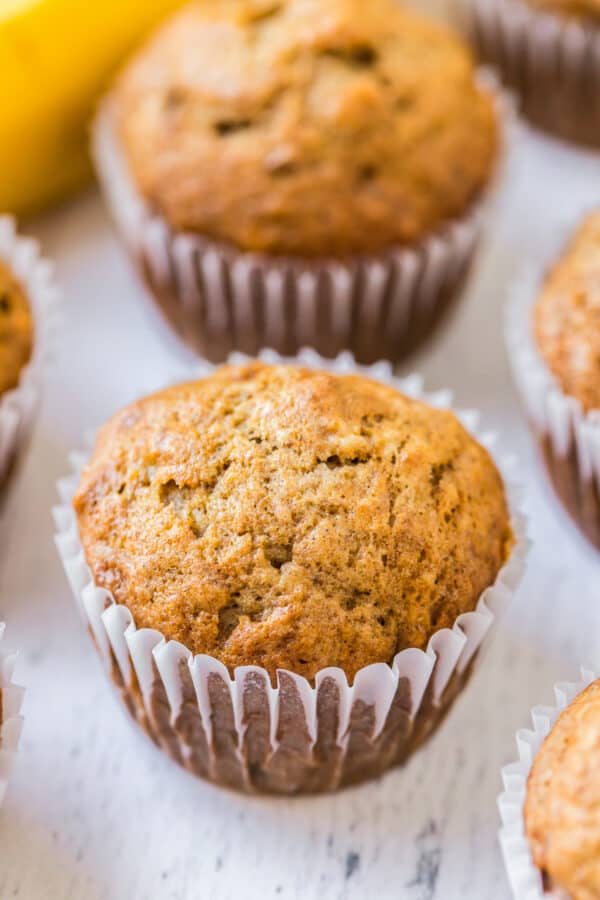 Top Tips
I used salted butter in this recipe. If using unsalted butter you may want to consider adding a pinch of extra salt to your batter.
 Walnuts are a completely optional addition. They still taste delicious without, if you want nut free muffins.
If you have overripe bananas but aren't ready to use them, store them in a ziploc (peel on) and freeze them for later. Then thaw in the fridge or at room temp. Make sure to pat dry unfrozen bananas before use as they store more moisture.
Test for doneness by inserting a toothpick into the center after 20 minutes, then continue baking only if you see wet batter on the toothpick.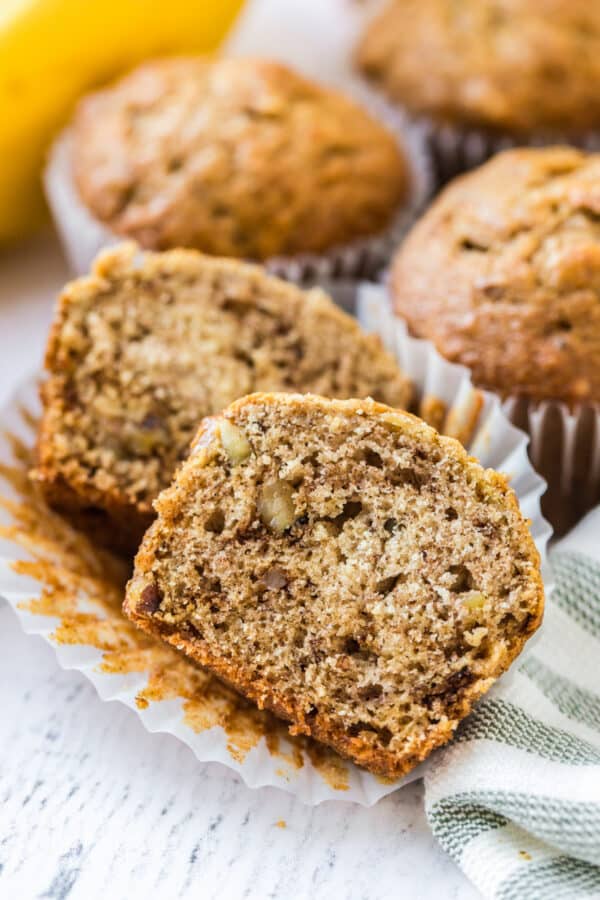 Other delicious muffin recipes
Have you tried the Best Banana Muffins? Feel free to leave a star rating and I'd love to hear from you in the comments below!
Did you make this recipe?
Use the tag #thecookierookie when posting a photo of your recipe, and make sure to follow The Cookie Rookie on Instagram!
Becky woke up on her 30th birthday and realized she didn't know how to cook, ANYTHING! She started The Cookie Rookie as a way to document her journey to learn how to cook, one recipe at a time! The Cookie Rookie is a place to find easy recipes that anyone can make, and everyone will love!