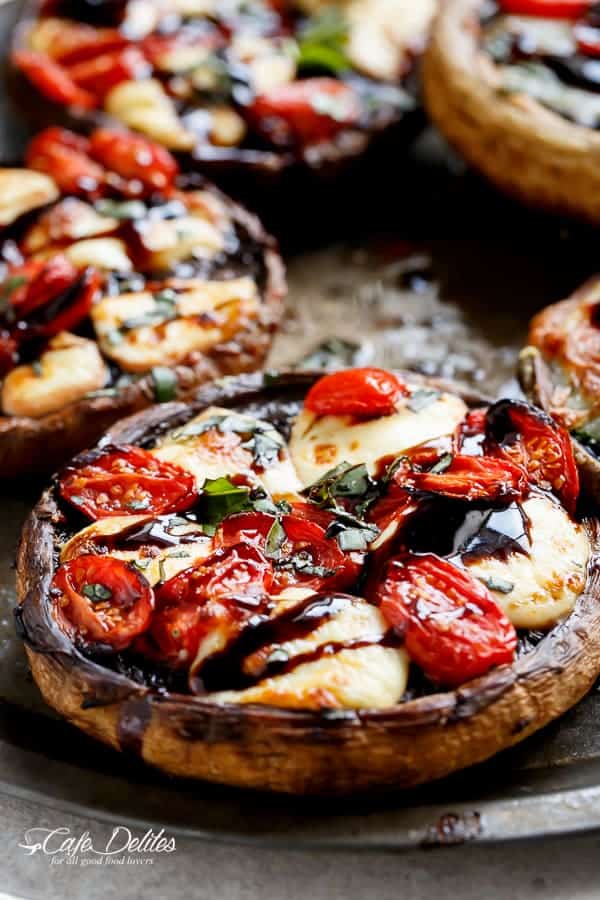 Caprese Stuffed Garlic Butter Portobellos
Garlic butter smothered Portobello Mushrooms stuffed and grilled with fresh mozzarella cheese, grape tomato slices, and drizzled with a rich balsamic glaze!
Garlic buttered mushrooms would have to be one of the best inventions by man and pairing them with classic Caprese flavours IN THESE Caprese Stuffed Garlic Butter Portobellos creates the best of both worlds!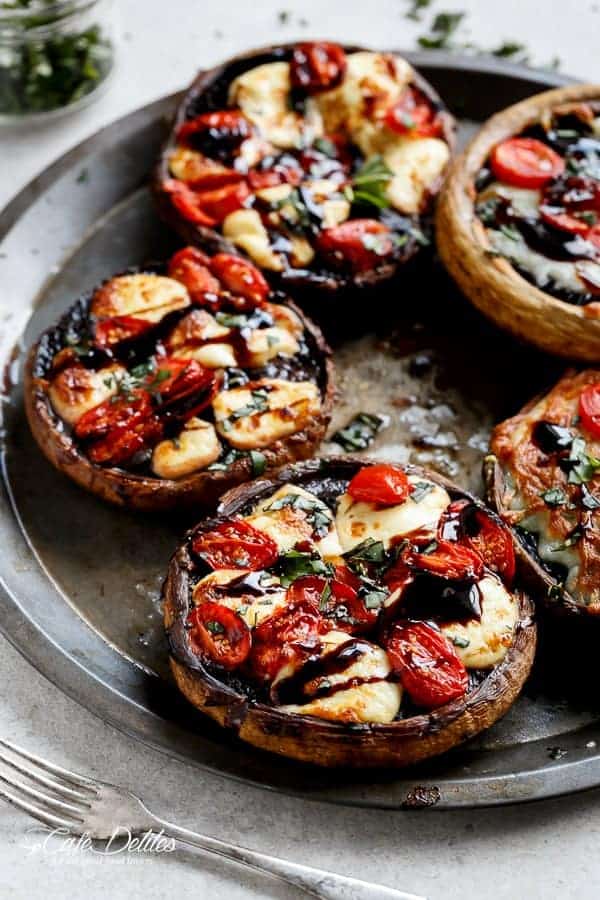 Remember those Grilled Avocado Caprese Crostini? Well, I've been asked to do a lower carb version from a few of my followers on Instagram. And I think this pretty much covers it. Then, of course, topped with fresh shredded basil for the Caprese finishing touch.
These mushrooms are so filling and perfect to have as a main dish, but you could easily serve them as a side! I think I could handle a low carb lifestyle after making these. And you know you've done something right when the man of the house is enjoying them just as much as you are.

TIPS TO MAKE Caprese Stuffed Garlic Butter Portobellos
The garlic butter is optional but if I'm going to be completely honest..not really optional because the flavour combination is insane!
Thoroughly dry them with paper towel before brushing with the butter so they don't release too much water or liquid while cooking.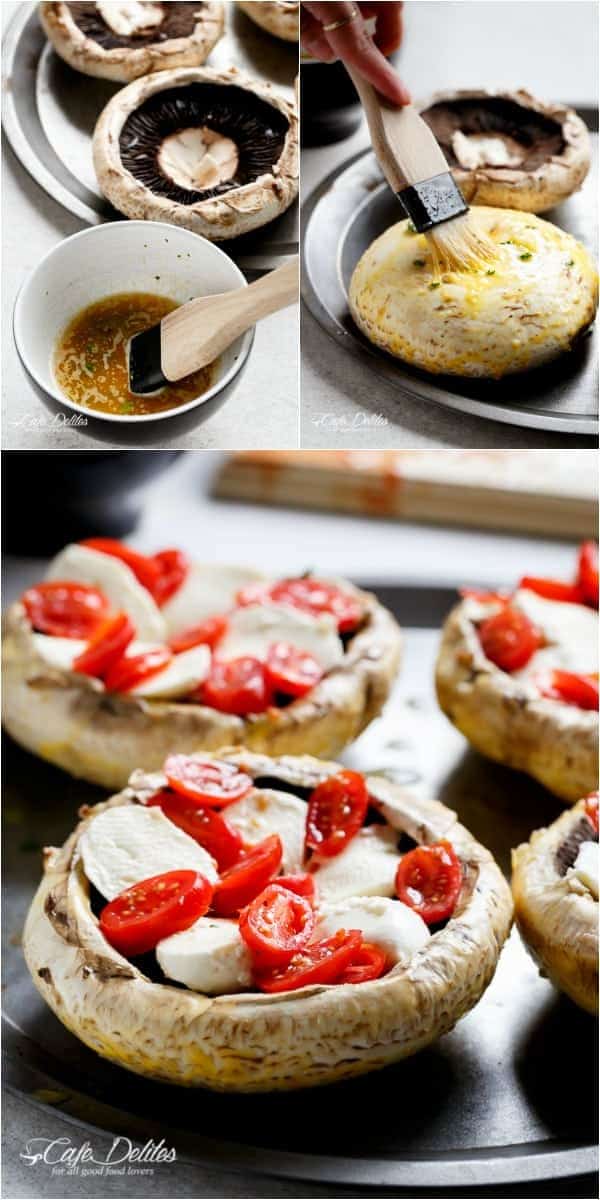 Cheese options!
I tried two different Mozzarella options: one with grated and one with fresh. To be honest, we loved both, but the fresh version just turned out so much more creamy and cheesy with a better Mozzarella flavour.
Tomatoes
You can use any tomatoes you have on hand. I happened to have grape tomatoes and love them grilled with cheese! Cherry would be just as good. Drizzle with a homemade Balsamic glaze or a store bought glaze, and prepare to melt right along with the cheese.

WATCH US MAKE these Caprese Stuffed Garlic Butter Portobellos RIGHT HERE!
ORIGINALLY PUBLISHED 1 July, 2015.
The post Caprese Stuffed Garlic Butter Portobellos appeared first on Cafe Delites.