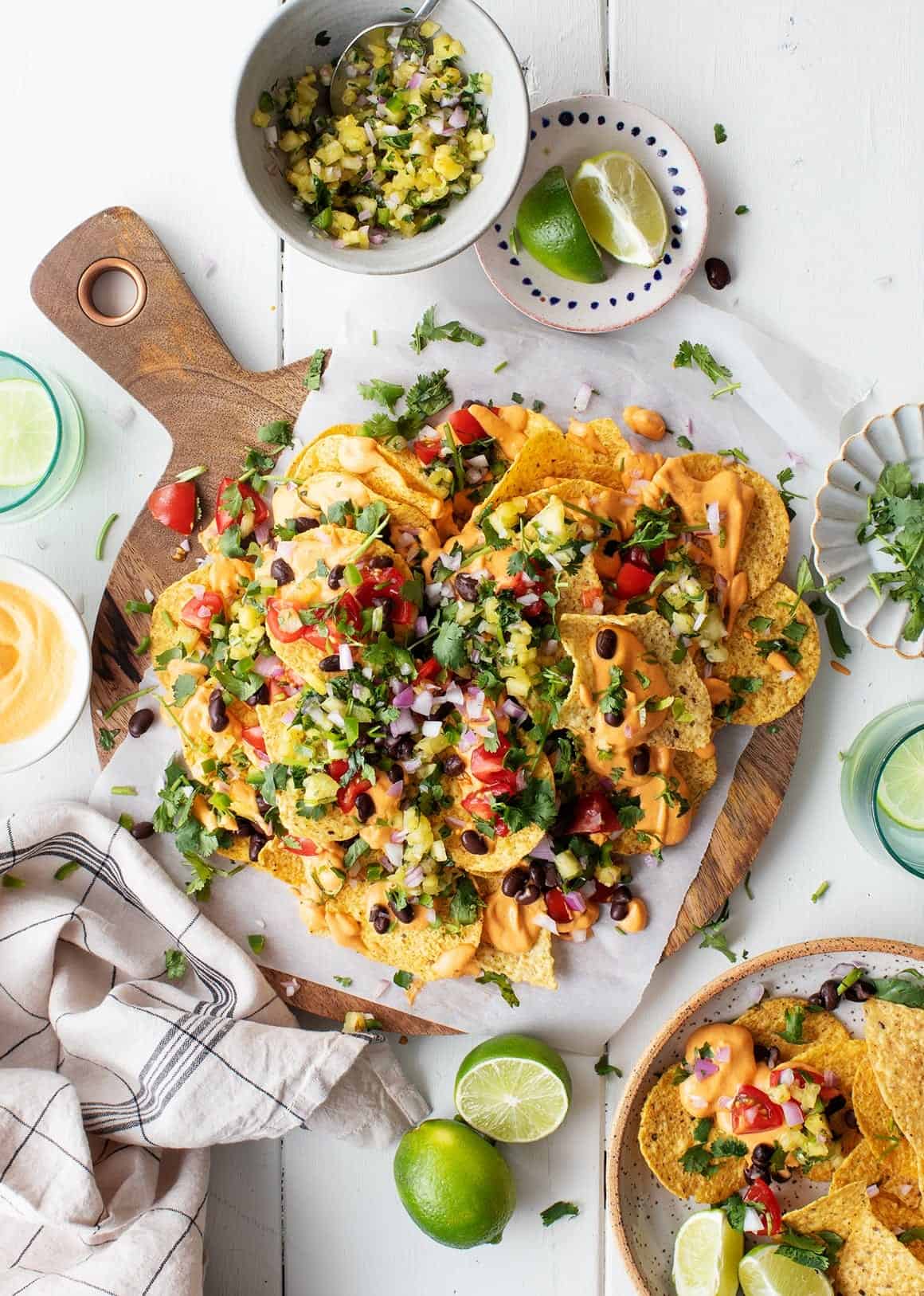 If you made Thursday's stuffed peppers and have leftover pineapple salsa and leftover chipotles, this recipe is for you! And if you didn't, well that's ok, you can still make it anyway 🙂
This is a nacho plate that you can feel good about! Instead of weird boxed nacho cheese, we're making oozy, spicy cheese-like sauce out of cauliflower. Seriously, is there anything that the mighty cauliflower can't do?
Cook the cauliflower and the potatoes, then blend everything in a blender and voila! The special ingredient (aside from the hidden cauliflower) is the chipotle pepper. You can find canned chipotle peppers in adobo sauce at nearly every grocery store in the Mexican aisle. These canned peppers are spicy but – most importantly – they also have a wonderful, deep, smoky flavor. That smoky flavor in the sauce is such a delicious contrast to the sweetness of the pineapple salsa.

Load these up with black beans, tomatoes, diced red onion, and cilantro and you have a hearty, healthy nacho plate that's practically meal worthy and definitely party ready.

Chipotle Cauliflower Nachos with Pineapple Salsa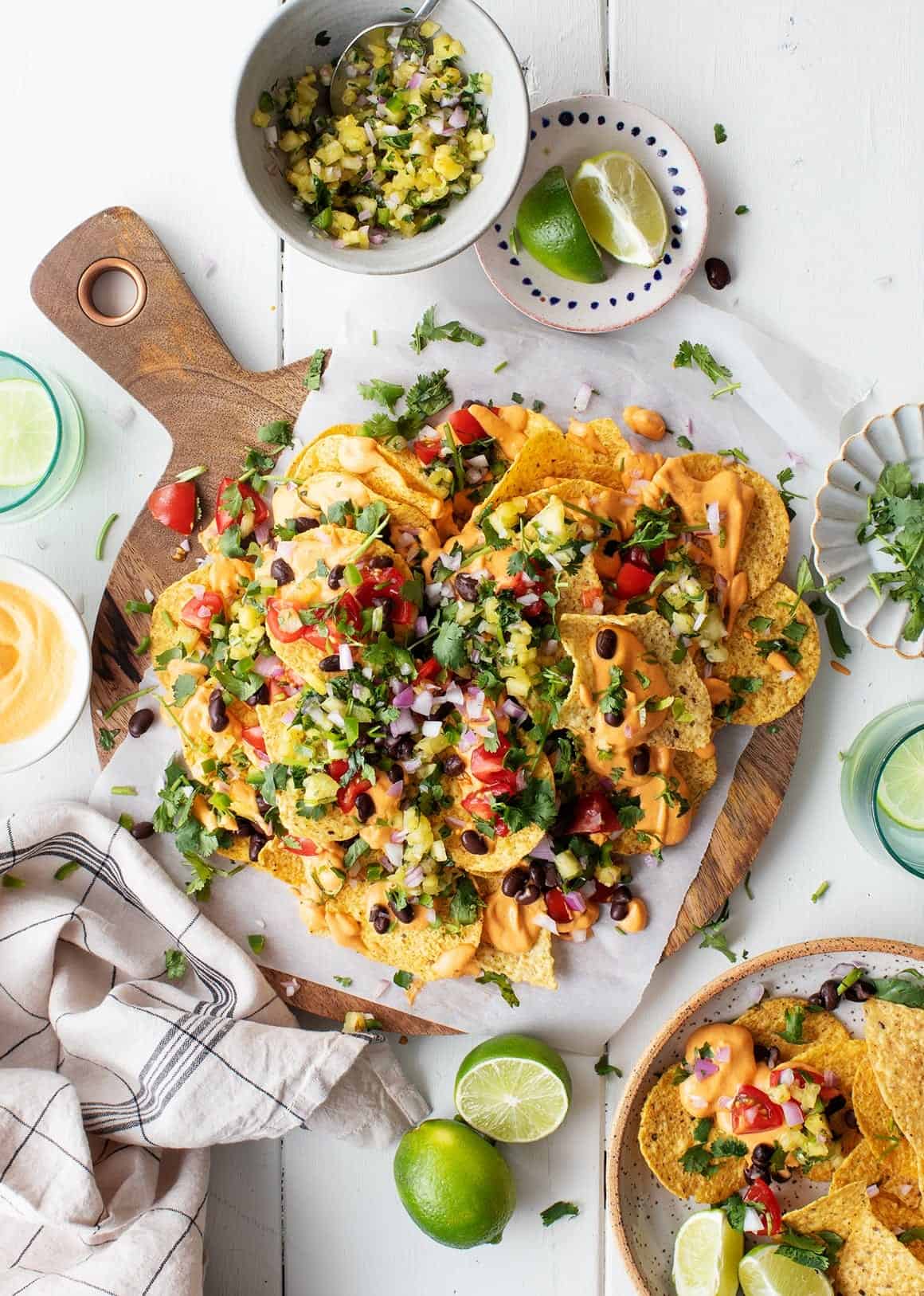 1 cup chopped cauliflower
1 cup peeled and diced yukon gold potato
¼ cup raw cashews
3 tablespoons water, more as needed
2 tablespoons apple cider vinegar
2 tablespoons olive oil
1 chipotle pepper from a can of chipotles in adobo*
1 garlic clove
½ teaspoon onion powder
½ teaspoon sea salt
Tortilla chips
½ cup diced cherry tomatoes
⅓ cup cooked black beans, drained and rinsed
½ cup Pineapple Salsa
¼ cup diced red onion
¼ cup chopped cilantro
Place the cauliflower and potatoes in a medium saucepan and cover with cold water by about 1-inch. Add a pinch of salt. Bring to a boil, then reduce the heat to a simmer and cook uncovered until fork-tender, 8 to 10 minutes. Drain, let cool slightly, then add to a high-speed blender with the cashews, water, apple cider vinegar, olive oil, chipotle pepper, garlic, onion powder, and salt. Blend until smooth.
Spread the chips onto a platter, drizzle with the chipotle cauliflower sauce, and top with the cherry tomatoes, black beans, scoops of pineapple salsa, red onion, and the cilantro. Serve and enjoy!
*This sauce is mildly spicy. If you want a spicier sauce, add an extra chipotle pepper or a scoop of some of the adobo sauce, to taste.
3.4.3177
If you make this, let us see! Tag your photo with
#loveandlemons
on
Instagram
.