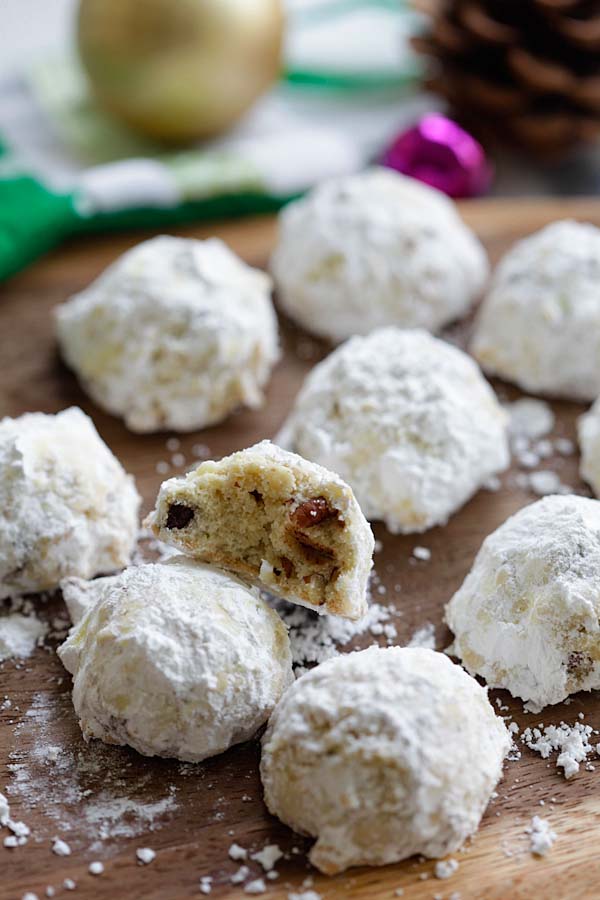 Chocolate Snowballs
Chocolate Snowballs – Sugar-covered chocolate chips and pecan cookies. Buttery, crunchy, sweet, the best cookies for the season!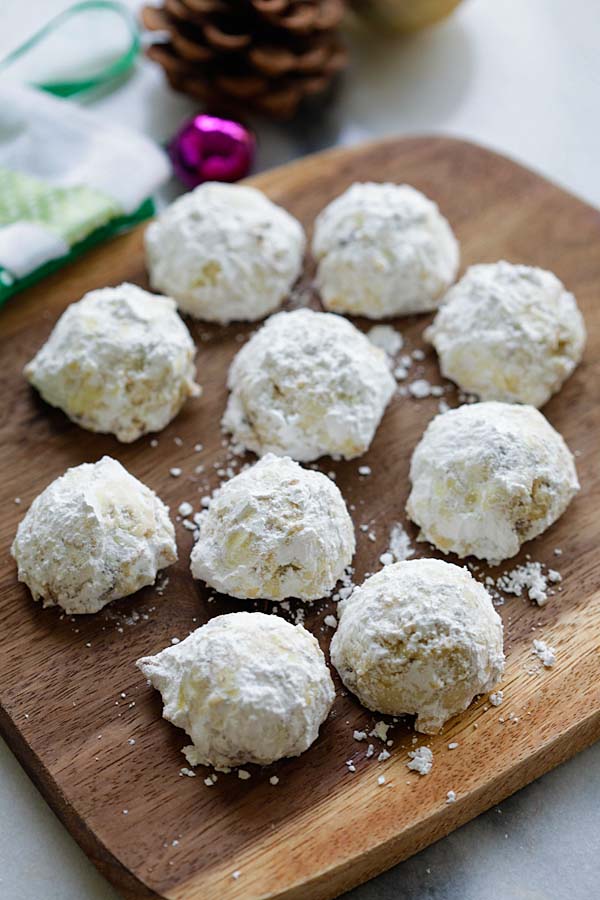 Christmas baking has just started in my kitchen and I will be sharing some of my favorite holiday cookies with you. To kick off the holiday baking season, here are the super delicious and amazing chocolate snowballs for you. The recipe is really easy and fail-proof, and they look absolutely adorable.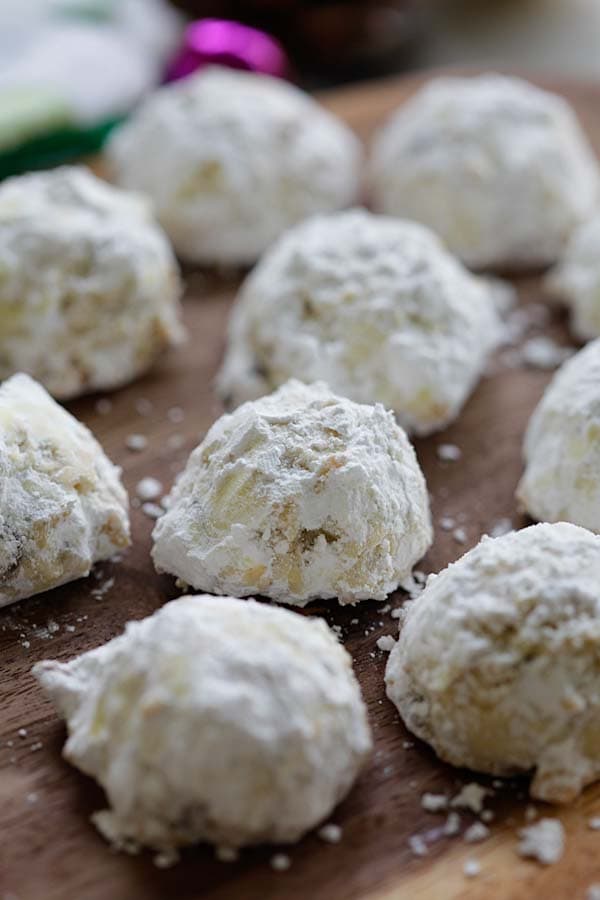 I just love these chocolate snowballs and just can't stop eating them. Covered and rolled in powdered sugar, these cookies practically scream holidays and winter. They are practically cute, little, sweet, chocolate chip and pecan-laden cookies that you can eat. How amazing is that?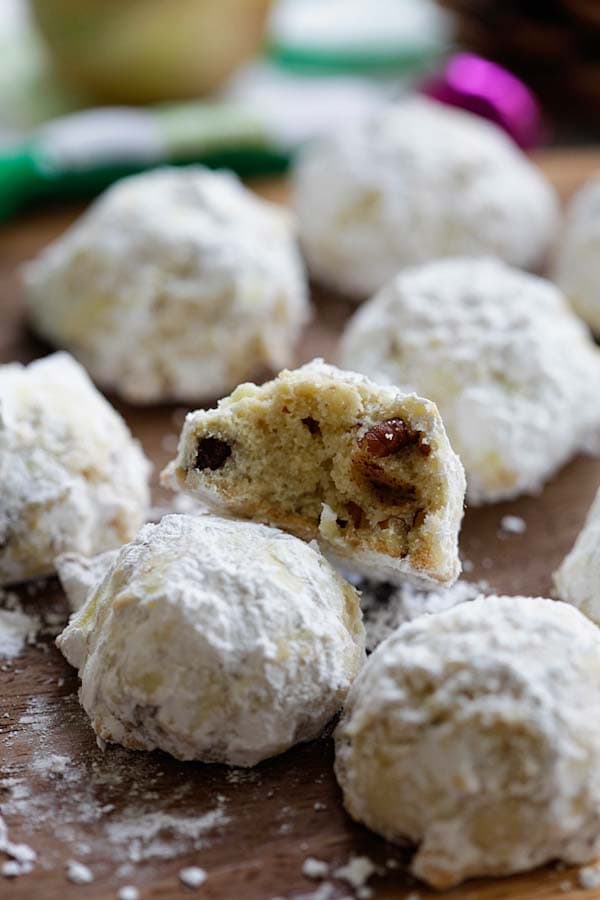 The recipe is adapted from Taste of Home. I love the crunchy and crispy texture, and I also love that I get the chocolate chips and pecan pieces with every bite. As the cookies are rolled with powdered sugar, we reduced the sugar in the dough so they are not overly sweet. You may use walnut instead of pecan. Either way, they are just absolutely delightful.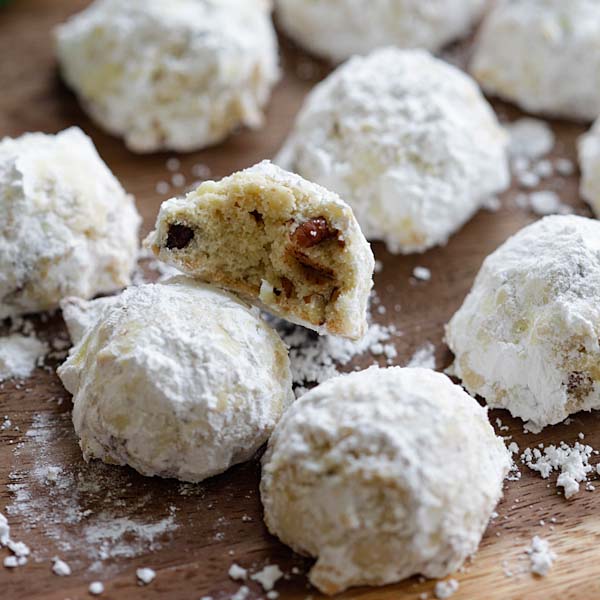 Rate This
Recipe Name
Chocolate Snowballs
Preparation Time
Cook Time
Total Time
Average Rating