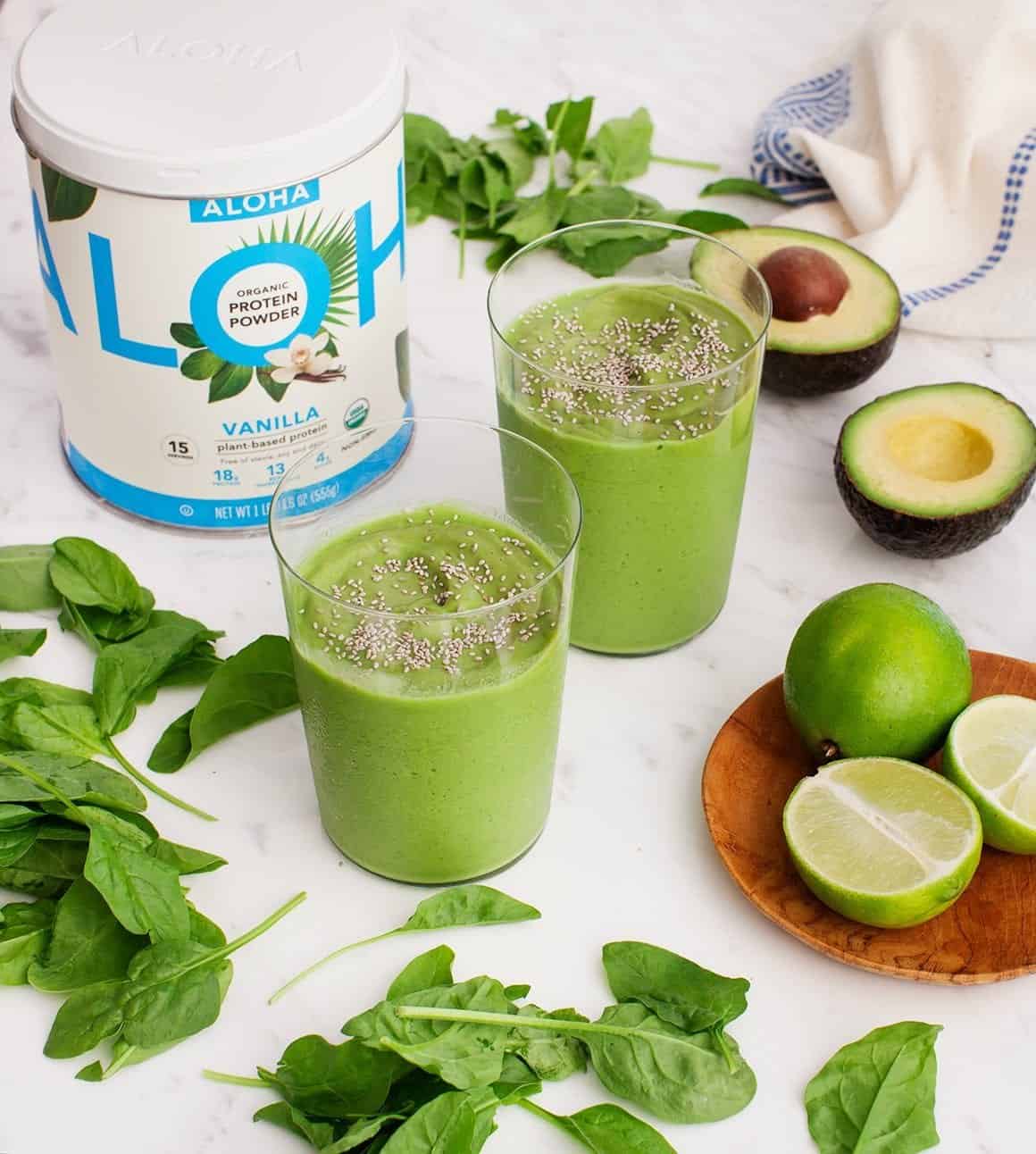 A few months ago, Jack and I were in Dallas at a popsicle shop that had this dairy-free avocado lime pop that I went crazy for. I've been meaning to recreate it all summer and, well, summer isn't over yet… so here we go! Only I recreated it in smoothie form because smoothies are easier to make if you don't have a popsicle mold… or if your popsicle mold is in storage like mine is.
I promise that this does not taste like guacamole… it's a creamy almost sorbet-like smoothie that contains a healthy amount of healthy fats. I enjoy it in the morning or mid-afternoon when I need a good boost of energy… although I think it would also be tasty as a dessert (if made extra thick) with some chocolate sauce or cacao nibs on top!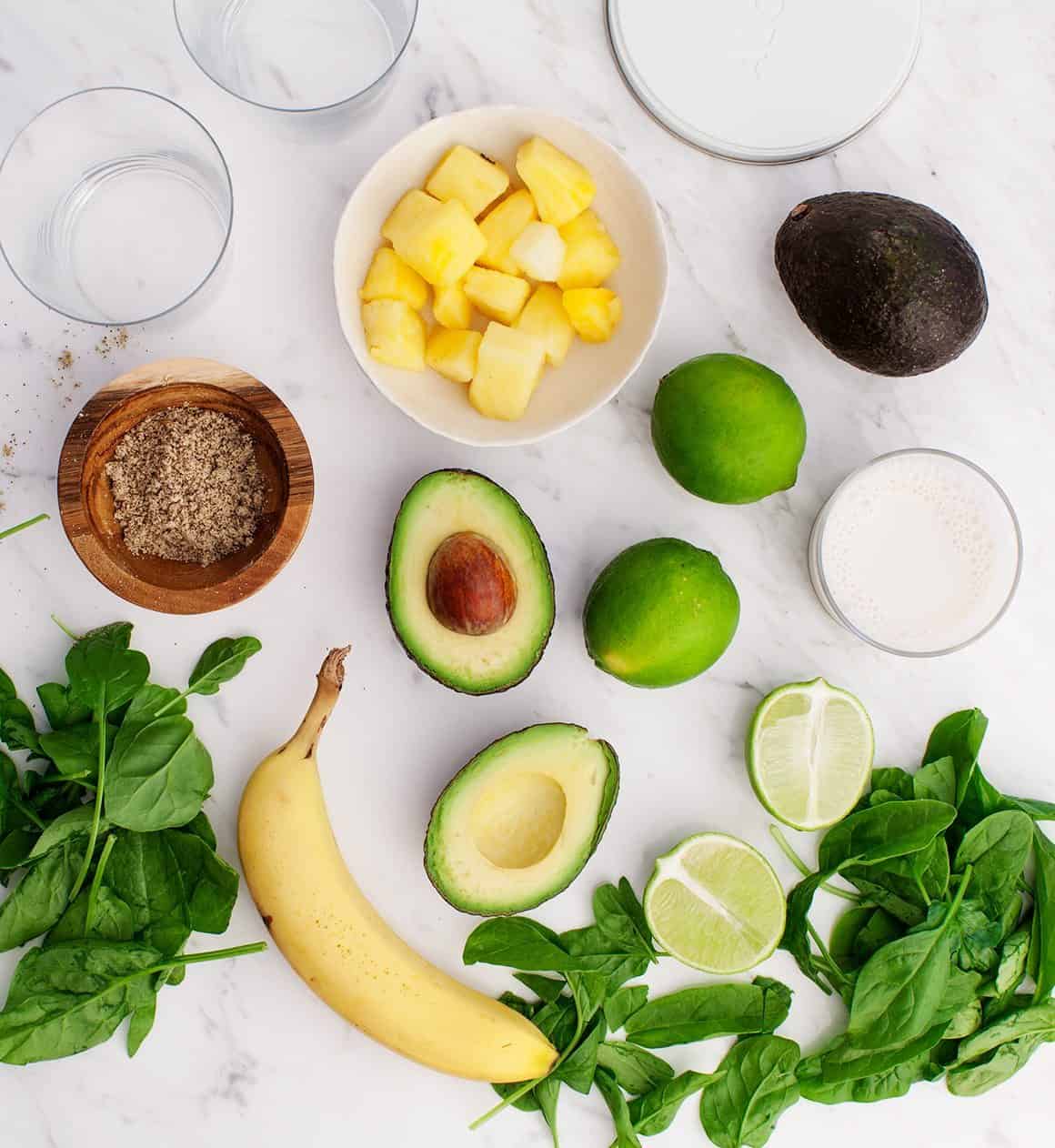 The avocado creates a rich & creamy base and the lime peps it up. For sweetness, I added frozen pineapple, banana (also best frozen), and a bit of maple syrup. For a green punch I added big handfuls of spinach, and for an extra boost I added a few scoops of Aloha Vanilla Protein Powder.
I have to admit that I used to hate protein powders. Most that I'd tried were chalky and had a funny taste that I didn't want ruining my smoothies. This Aloha Vanilla Plant-Based Protein is the opposite. It blends in seamlessly, the texture is great, and there is no aftertaste. The vanilla flavor is mild and it has a list of really great organic sustainably-sourced ingredients like pea protein, pumpkin seed protein, and hemp seed protein. It's packed with tons of omega 3's and whopping 18 grams of protein per 2 scoops!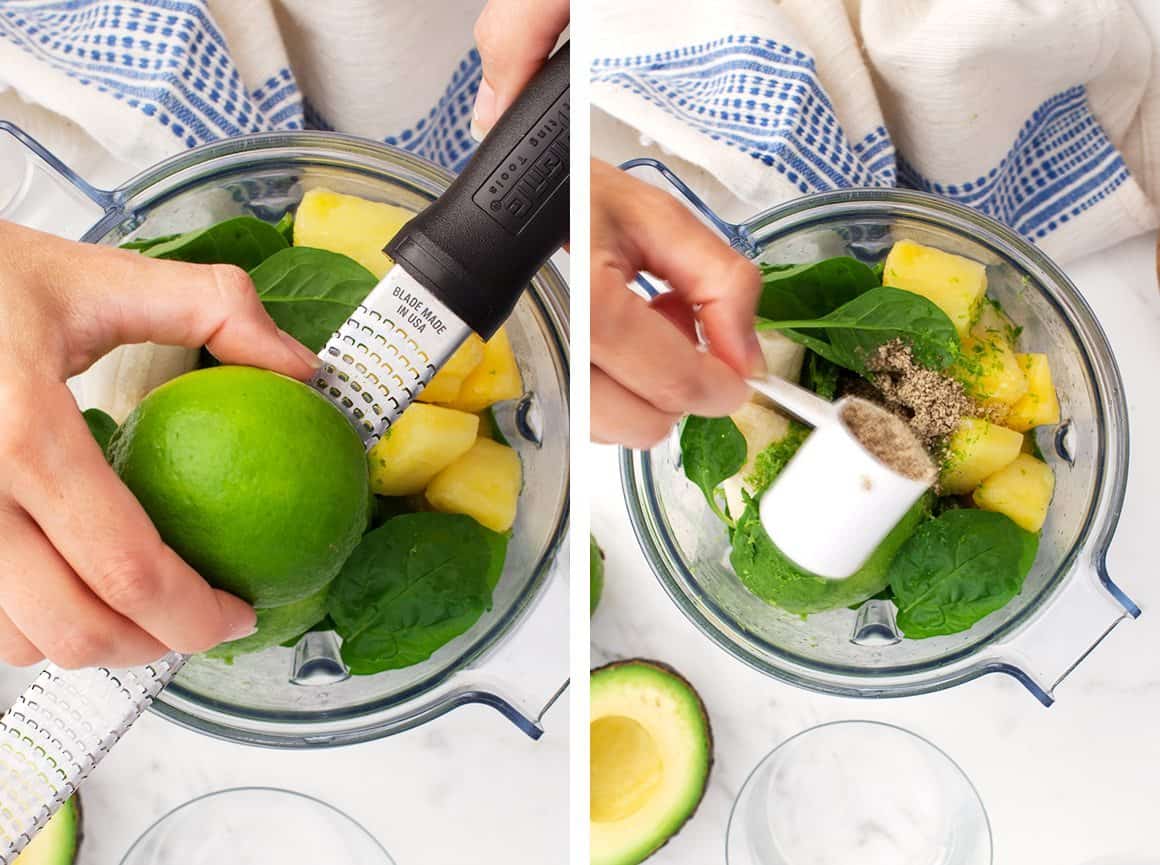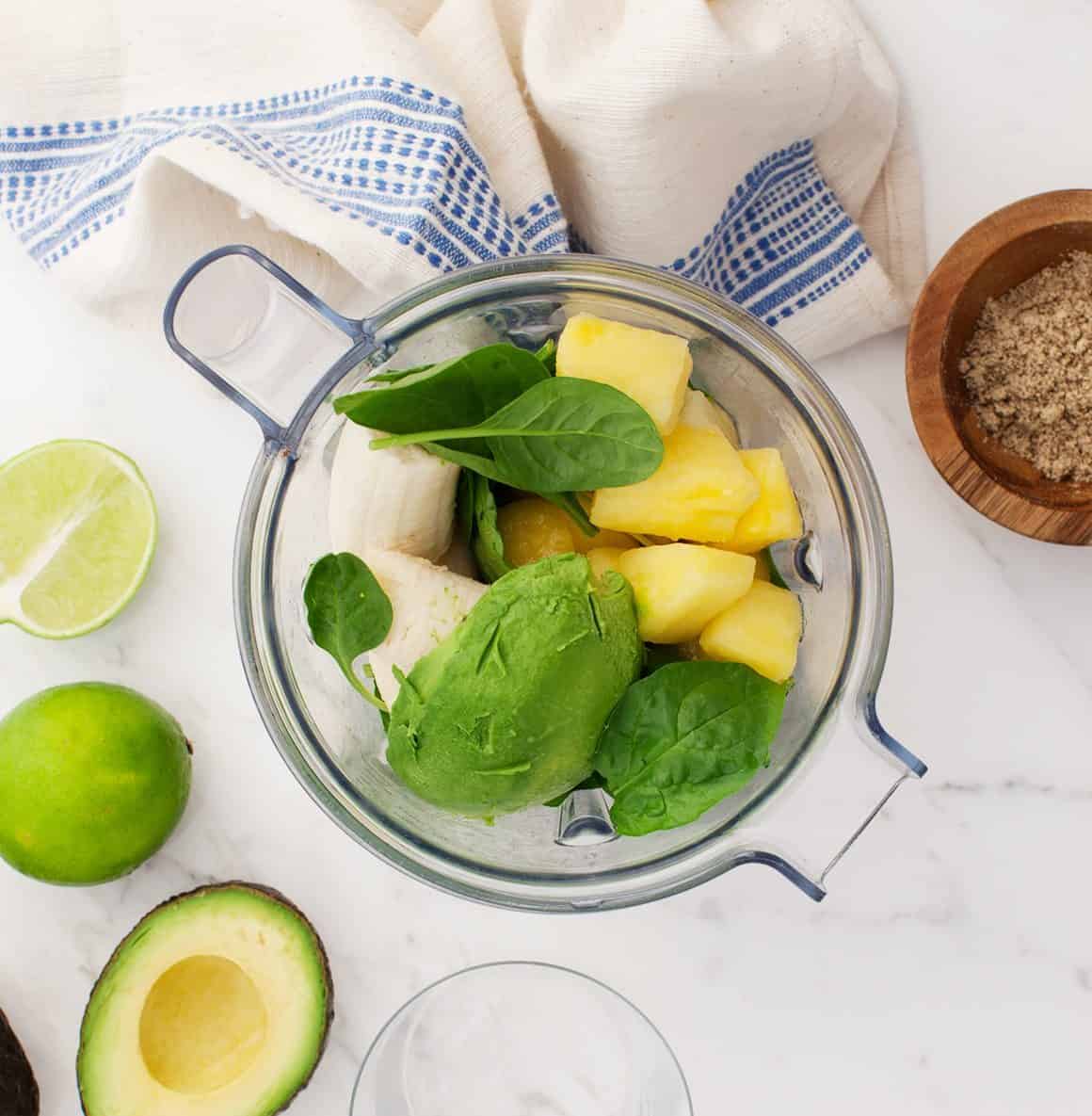 Smoothie cheers!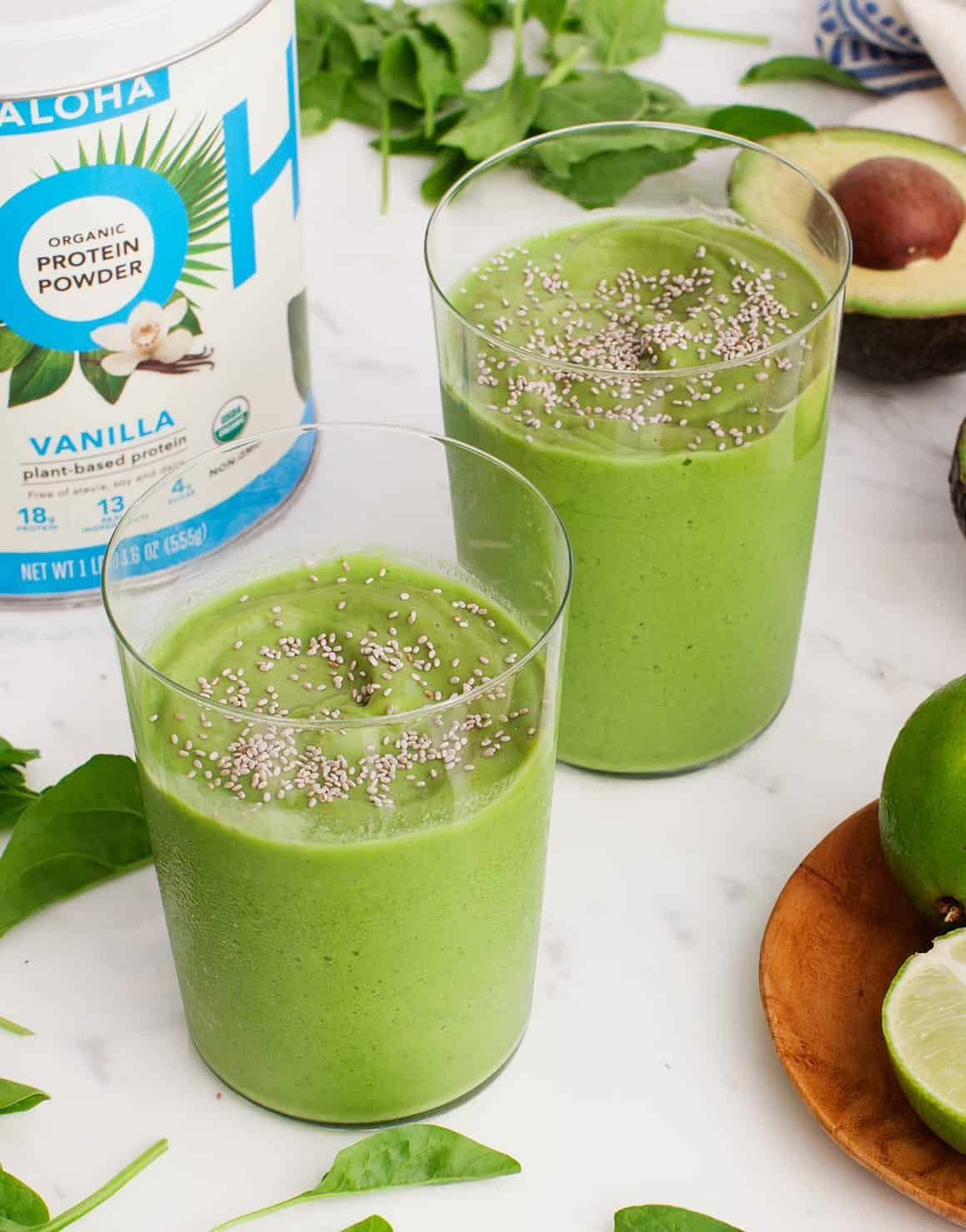 Creamy Avocado Lime Smoothies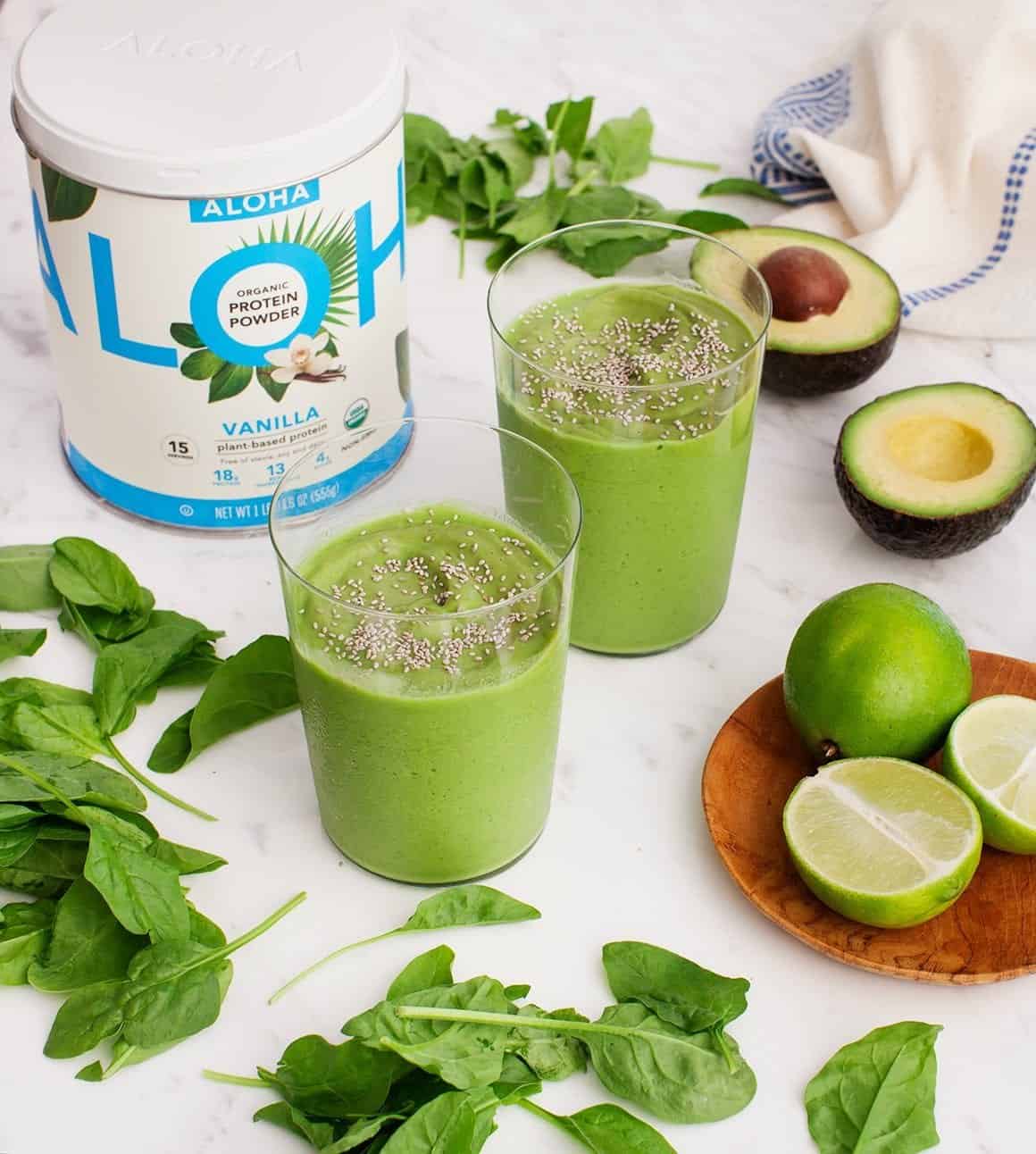 ½ cup cubed frozen pineapple
2 cups packed fresh spinach (or 1½ cup chopped frozen spinach)
1 ripe avocado
1 frozen banana
¾ cup light coconut milk (canned or from a carton)
3 tablespoons fresh lime juice, plus ½ teaspoon zest
2 scoops Aloha Vanilla Protein Powder, more as desired
1 teaspoon maple syrup, or sweetener of your choice
pinch of sea salt
8 ice cubes
a sprinkle of chia seeds, optional, for garnish
Blend all ingredients in a blender until creamy. Taste and adjust sweetness to your liking. If the mixture is too thick, add more coconut milk as needed to blend. Garnish with chia seeds, if desired
3.4.3177
This post was created in partnership with Aloha. Thank you for supporting the sponsors that keep us cooking!