This easy No Bake Nutella Cheesecake is rich, incredibly creamy, and perfect for ANY occasion. Easy to make on an Oreo crust and a creamy chocolate hazelnut filling. LOVE this recipe!
If Nutella isn't your thing try my No Bake Cheesecake! It's a classic!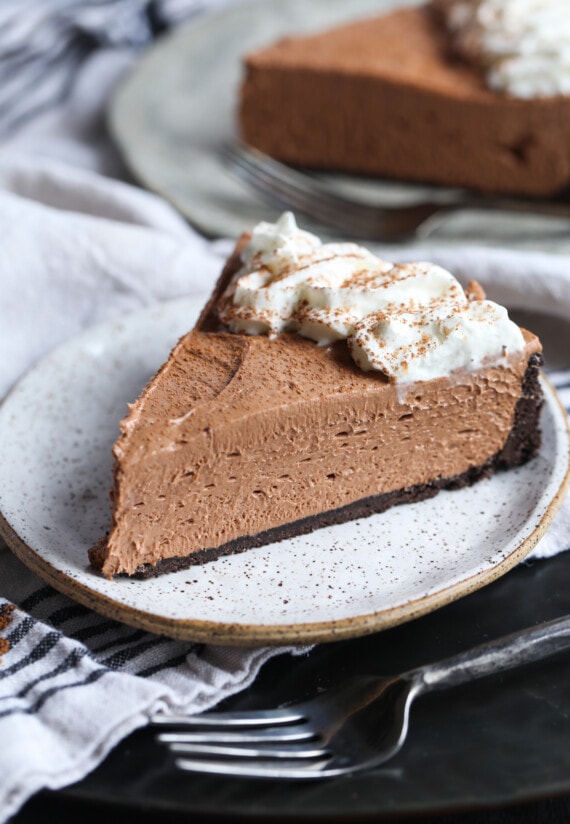 Love This Creamy No Bake Nutella Cheesecake!
Let me just preface this post by admitting that we are a Nutella-loving household. I'm talking take-a-spoon-to-the-container kind of love. It runs deep. But, before somebody could finish up the jar this week, I stole it away for long enough to make this No Bake Nutella Cheesecake. And, while pure Nutella is a heavenly kind of delicious, this cheesecake is even better. I've got a family stamp of approval to back that statement up, in case you need it.
What To Expect:
This homemade chocolate-hazelnut cheesecake starts with a crumbly Oreo cookie crust, which is then loaded up with a silky-smooth Nutella filling. Top all that off with some whipped cream, and voila! You've got a dessert that will disappear in seconds. You can add a dusting of powdered sugar or cinnamon as a finishing touch (of you like), or even chocolate sauce if you're feeling wild.
As long as you give this cheesecake a try, it's all fine with me!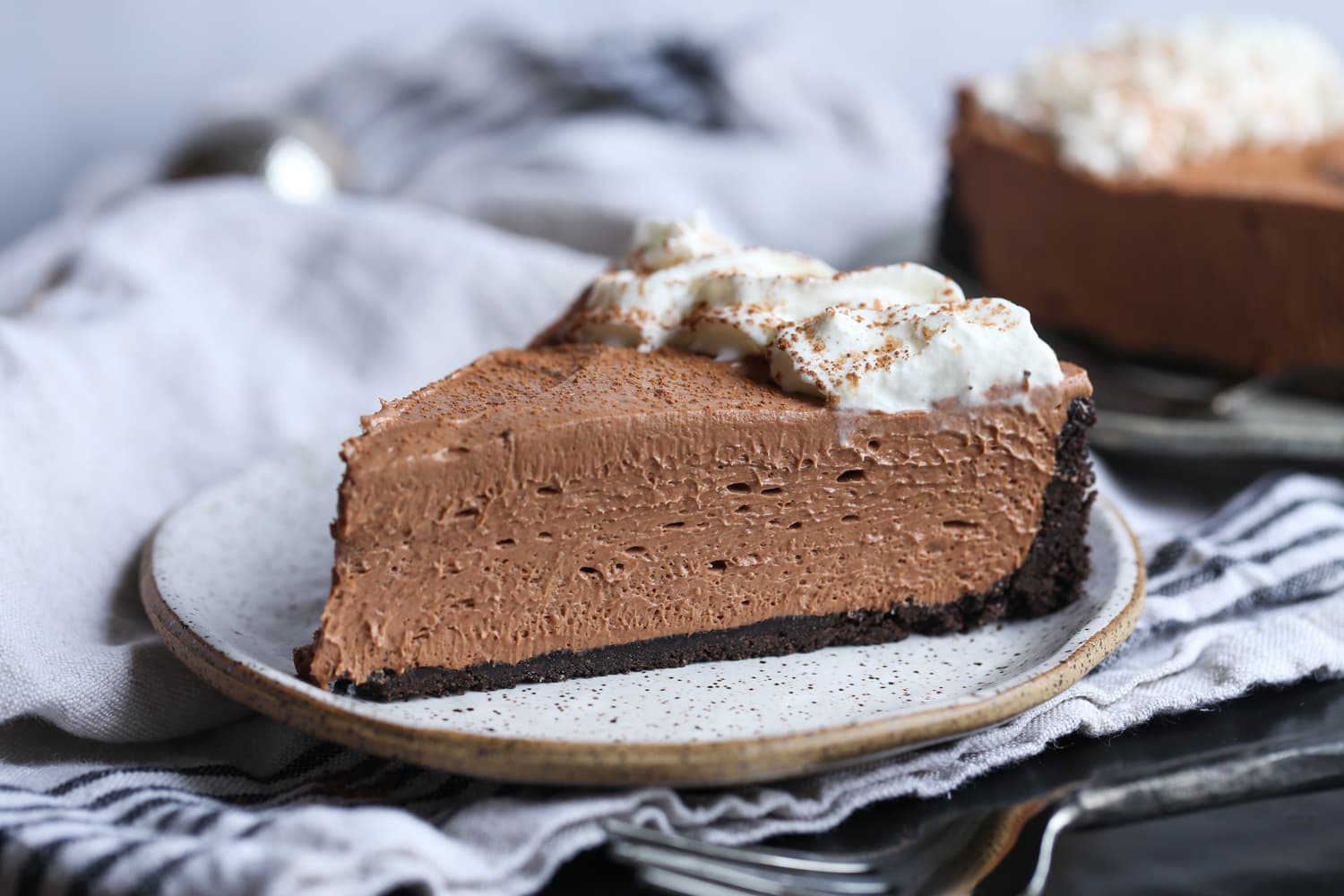 What You'll Need
This Nutella cheesecake recipe requires 7 ingredients – that's it! No crowded countertops today.
These are the essentials that we'll need to gather up:
Oreos: If you're going to make an Oreo crust, you're going to need some crushed Oreos! You could also make this cheesecake with a graham cracker crust, though.
Butter: Melted. This will bind the cookie crumbs together.
Cream Cheese: Use a block of cream cheese, not the spread. Make sure that it's room temperature so that it incorporates into the batter smoothly.
Nutella: You can actually use any kind of chocolate hazelnut spread, it doesn't have to be Nutella.
Cocoa Powder: For extra chocolate-y flavor!
Powdered Sugar: To add sweetness, and to ensure that the cheesecake filling turns out smooth.
Whipped Topping: I like to use Cool Whip for this cheesecake.
How to Make this Nutella Cheesecake
Prepping this no bake Nutella cheesecake couldn't be easier. First you'll blend the cookies into crumbs and press them into the springform pan to create the crust. Then you'll start on the filling, smooth it into the crust, and place the whole thing in the fridge so that the cheesecake magic can take full effect!
This is the more detailed rundown:
Blend the Oreos and Make the Crust: Crush your Oreo cookies in a blender or food processor, then transfer the crumbs into a large bowl, and add in the melted butter. Press the Oreo mixture into the bottom and up the sides of a 9- inch springform pan. Place the pan in the refrigerator to chill while you're making the filling.