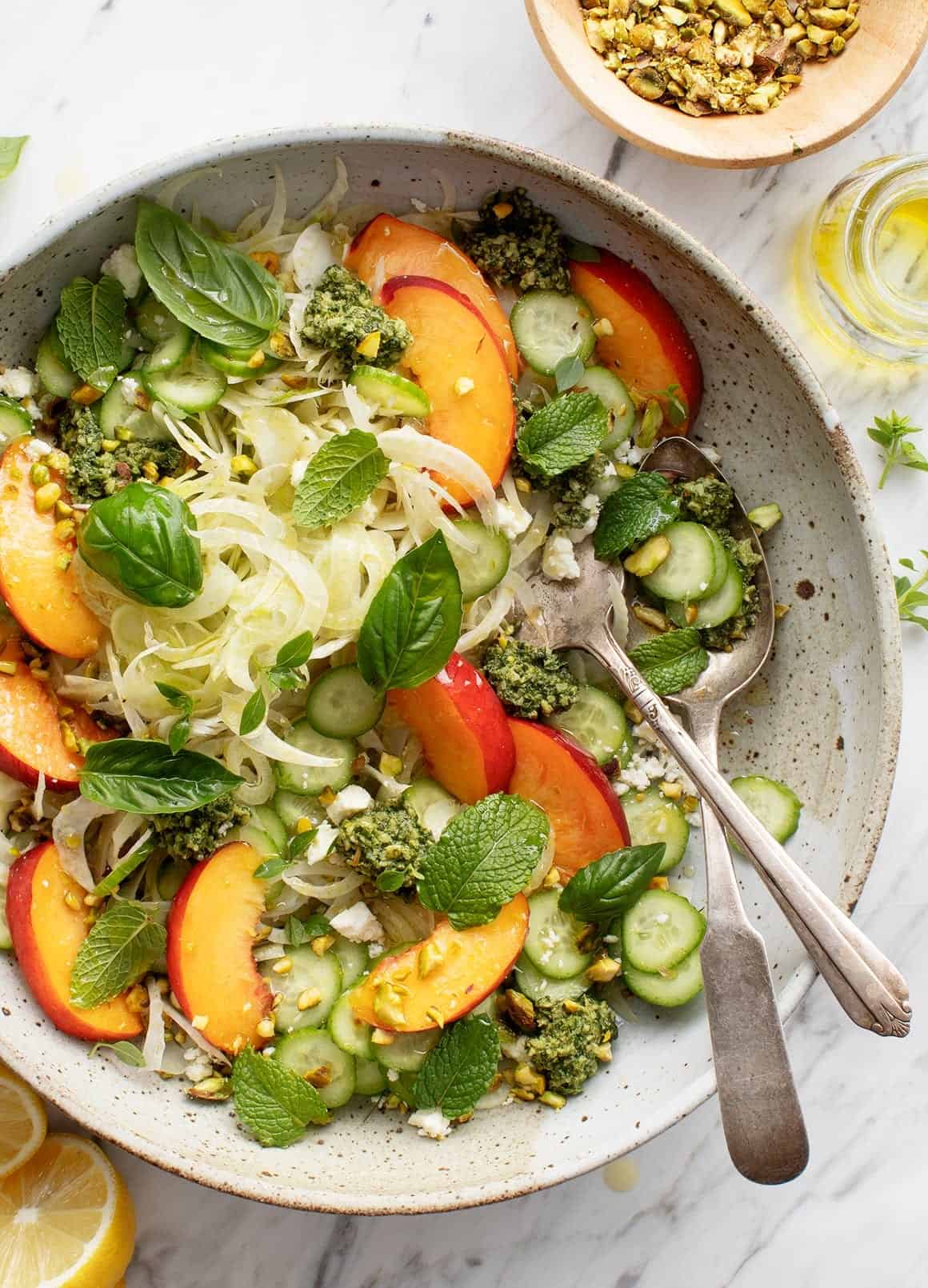 I think fennel is way too underrated. It's one of my absolute favorite vegetables and I'm just waiting for the day that it becomes "the new" kale so that everyone will love fennel salads as much as I do. The wisps of raw fennel soak up the olive oil and lemon juice just enough that they slightly wilt, but still keep a tender bite. I usually pair fennel salads with something juicy (peaches!), something creamy (feta and/or pesto), and something crunchy (pistachios).
Here's what's in this super simple salad:
Of course, I tossed on a handful of mint and basil for good measure.
This is a great side dish, or add some roasted chickpeas to make it more of a meal. It keeps great in the fridge for about 2 days, so I like to have it with dinner on the first night and for lunch the next day.

Happy fennel-ing!

Fennel & Peach Salad with Mint & Pesto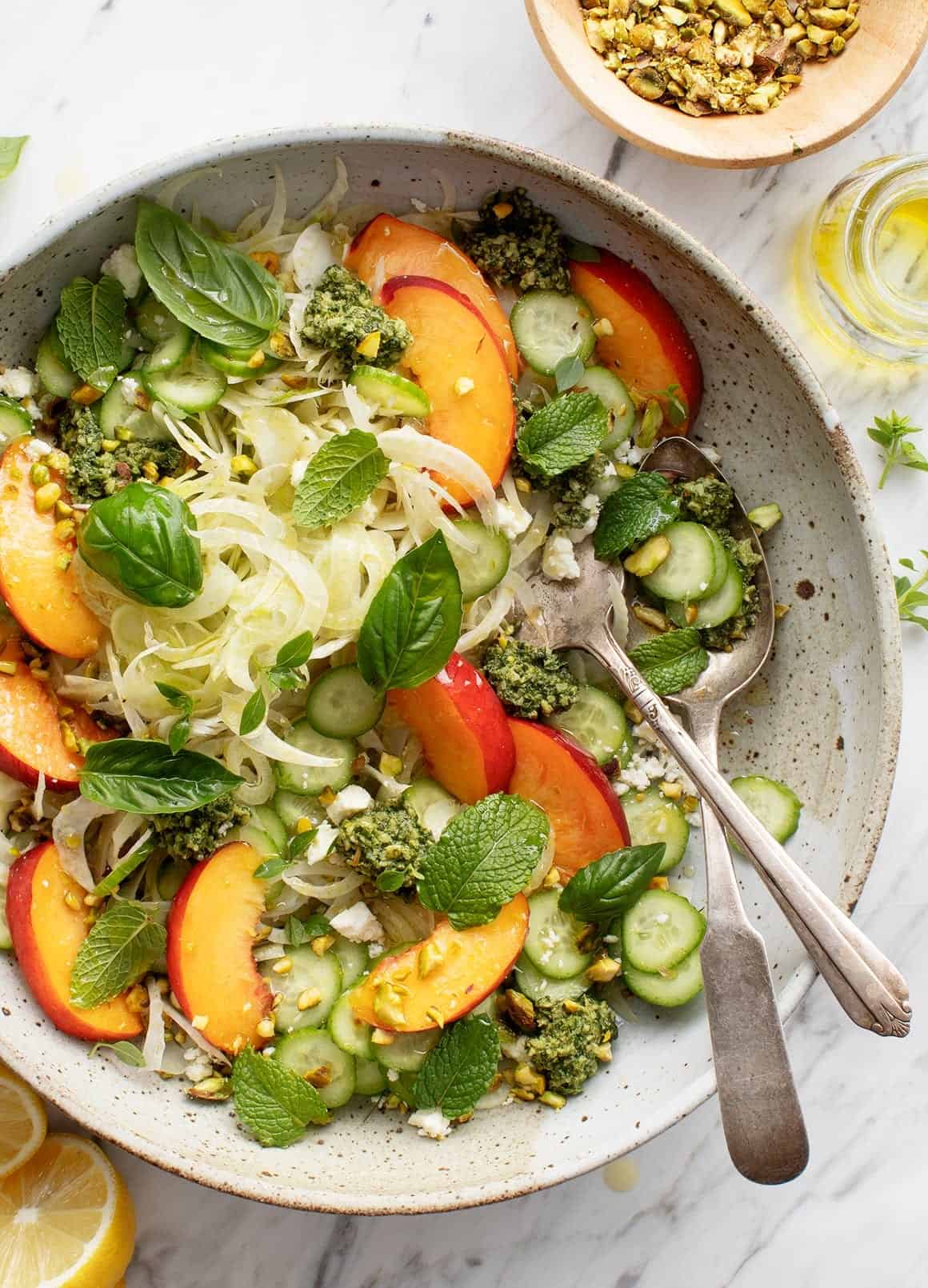 Author: Jeanine Donofrio
Recipe type: salad
2 medium fennel bulbs, sliced paper thin
2 Persian cucumbers, very thinly sliced
1 tablespoon extra-virgin olive oil, more for drizzling
1½ tablespoons fresh lemon juice, more for to taste
½ teaspoon sea salt
Freshly ground black pepper
2 peaches, pitted and sliced
⅓ cup mixed basil and mint
2 tablespoons toasted and crushed pistachios
¼ cup crumbled feta cheese*
Scoops of pesto (recipe below)
In a medium bowl, toss together the fennel, cucumber, olive oil, lemon juice, salt, and several grinds of black pepper.
Arrange the fennel mixture on a platter along with the peaches, herbs, pistachios, feta, and scoops of pesto. Drizzle with olive oil and season to taste as desired.
Serves 4 as a side.
*Note: Make the salad vegan by skipping the feta and adding extra scoops of pesto.
Pesto
½ cup pepitas
1 small garlic clove
¼ teaspoon sea salt
Freshly ground black pepper
2 tablespoons fresh lemon juice
2 cups fresh basil
¼ cup extra-virgin olive oil
In a small food processor, combine the pepitas, garlic, salt, and several grinds of black pepper and pulse until combined. Add the lemon juice and basil and pulse again. With the blade running, drizzle in the olive oil.
3.4.3177
If you make this, let us see! Tag your photo with
#loveandlemons
on
Instagram
.