These Creole Crab-Stuffed Deviled Eggs just changed the game.
But just for one second, let's forget that you ever heard about these, and the game is as it was. What's the first thing you think of when you hear "deviled eggs"? Is it some elderly-aged get-together with a table full of mayonnaise-laced, retro recipes? It's not just me right? Because that's exactly where my mind goes.
There was a time when no party was complete without them, but the deviled eggs of our childhoods have seemingly drifted from potluck popularity to total obscurity. Why, you ask? Well, deviled eggs tend to be devilish in name only. There's not enough heat, not enough excitement, not enough sexiness. That is to say, they're dull.
But what happens when we remedy that little issue by making them spicier, better-seasoned, and loaded with tender chunks of crab meat? Not only do we get the easy-to-prepare, make-ahead-friendly, ultra-creamy creations that we devoured as kids, but we also get a mix of flavors that make our grown-up taste buds quiver with excitement.
The idea for these Creole Crab-Stuffed Deviled Eggs came to me when my mom asked me to come up with a dish that used crab for our Christmas Eve celebrations. Instantly I thought of my old (and super reliable) crab cake recipe, which features a slightly spicy, Creole-inspired remoulade. I wanted to make a more appetizer-appropriate riff on the crab cakes, with the crab distributed into smaller, more-bang-for-your-buck portions. I also wanted to incorporate that zesty remoulade in some way. And what better way could there be than to use it to kick up the flavor in another mayonnaise spiked recipe? You know, like deviled eggs?
Instead of just adding mayonnaise and mustard into the deviled egg yolk mixture like most deviled egg recipes suggest, I also mixed in horseradish, sriracha, capers, apple cider vinegar, and shallot, as the remoulade requires. The spice and tang of the extra ingredients gave the deviled eggs new life like they've never had before. Then, because we don't take half-measures here, I added lump crab meat and Old Bay seafood seasoning to the deviled egg filling as well, and scooped it all into the hard boiled eggs before topping them off with MORE crab meat. I know, I'm an absolute madwoman.
The sweetness of the crab against the piquant yolk filling was even more delicious of a combination than I could have imagined. Like the deviled eggs of decades past, these Creole Crab-Stuffed Deviled Eggs were demolished at our party table. But this time, they weren't eaten in silence. They were raved about. Comments included, "These are amazing," and "Why have I never thought of this?" and "I can't stop eating these," and "These deviled eggs are so fancy!" There were others, but they were hard to decipher between bites.
Needless to say, they're not your grandma's deviled eggs… and that's a good thing. Sorry, grandmas. We still love you.
The Creole Crab-Stuffed Deviled Eggs would make an awesome addition to your New Year's Eve hors d'oeuvres, next cocktail party, or kicked-up barbecue. Give them a go, and when you do, don't forget to tag #hostthetoast on Instagram so that they show up on the You Made It page. Can't wait to see yours!
Creole Crab-Stuffed Deviled Eggs
Author: Morgan
Serves: 24 deviled eggs
Ingredients
12 eggs, hard boiled, peeled, and halved lengthwise
8 ounces lump crab meat, divided
⅓ cup mayonnaise
1 tablespoon prepared horseradish
1 tablespoon sriracha
1 tablespoon capers, minced
2 teaspoons Creole or dijon mustard
2 teaspoons apple cider vinegar
1 small shallot, minced
1½ teaspoons Old Bay seafood seasoning, divided
1 tablespoon fresh parsley, chopped, plus more to top
1 tablespoon fresh chives, chopped, plus more to top
Paprika, to top
Directions
Scoop out the yolks from the hard-boiled eggs and place them in a large mixing bowl. Mash the yolks with fork until no large chunks remain.
Add in half of the crab meat, and break it apart with the fork. Mix in the mayonnaise, horseradish, sriracha, capers, mustard, apple cider vinegar, shallot, 1 teaspoon of the Old Bay, parsley, and chives.
Fill the cavity of each egg white half with the crab and yolk mixture. Sprinkle the remaining lump crab meat with ½ teaspoon of Old Bay seafood seasoning. Top the filled eggs with the seasoned lump crab meat. Sprinkle with additional parsley, chives, and paprika.
Cover and refrigerate the eggs until 20 minutes before serving. Can be made up to a day ahead.
Mound crab mixture in cavity of each egg-white half (about 1 heaping tablespoon for each). (Can be prepared 4 hours ahead. Cover and refrigerate.) Place crab-stuffed deviled eggs on platter. Garnish each with small tarragon sprig, if desired, and serve.
3.3.3077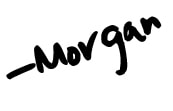 Get recipes delivered hot & fresh to your inbox!