Dalgona Whipped Coffee is incredibly easy to make with only 3 ingredients! Fluffy and deliciously whipped in no time.
Make your morning coffee extra special with Dalgona Whipped Coffee. Whether you have it hot or cold, you WILL crave it every morning!
WHIPPED COFFEE
It's quite possible you've seen this all over the internet lately, and with good reason. Funny thing is, we've been making this in our family since before I was born, calling it BATIDO (Spanish for beaten) and serving it over a hot cup of milk. Never did I think to share it because it's just, well, coffee?
Turns out, whipped coffee has been well known all over the world for many years. Dalgona is the Koren term, Frappe in Greece, Beaten Coffee in India, Batido in South America, etc.
Since the rest of the world has caught the whipped coffee craving, I've been getting messages on our Facebook and Instagram from people wanting to learn how to make it since we shared it in our stories a couple of weeks ago. So, here we are!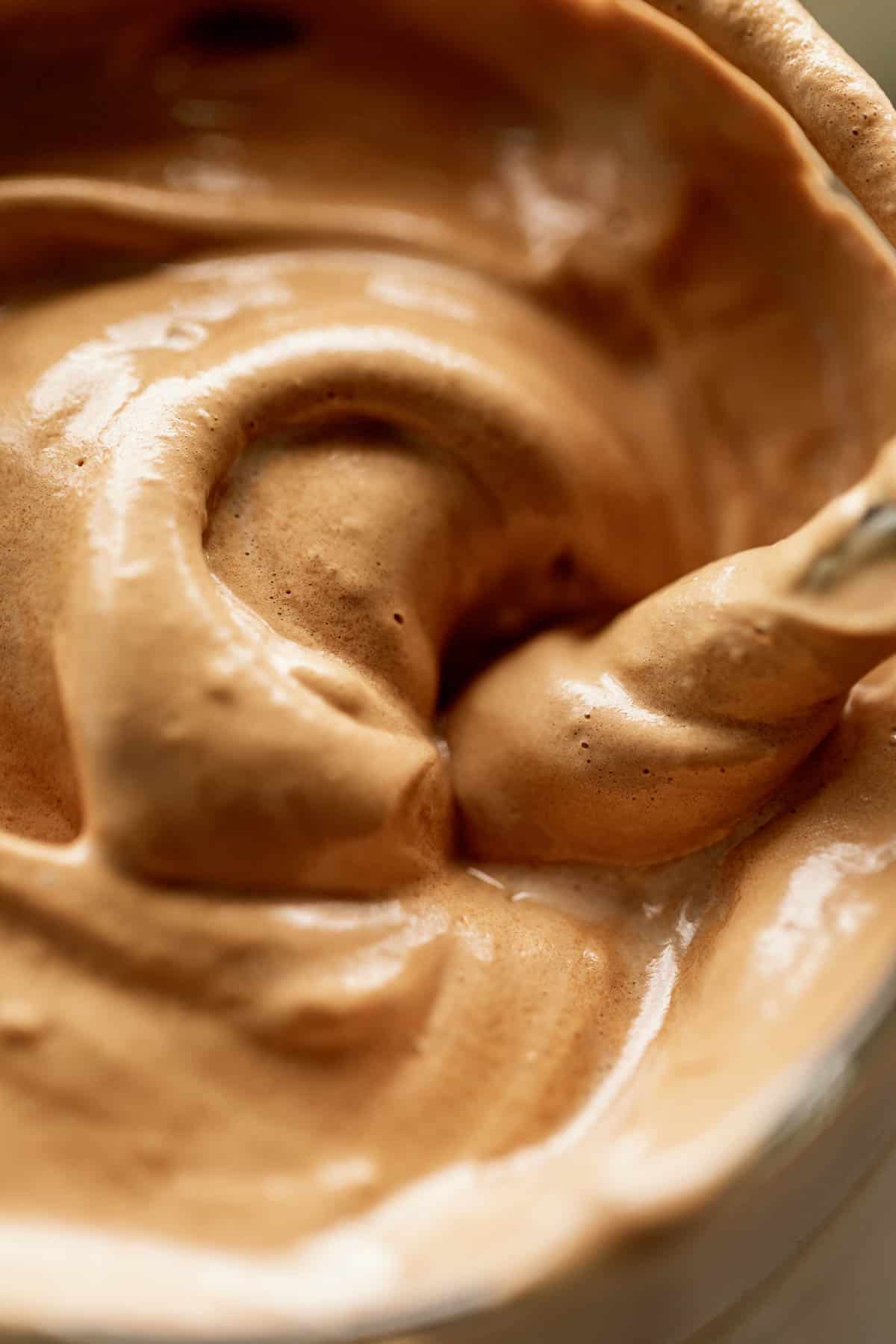 HOW TO MAKE WHIPPED COFFEE
The general rule of thumb is a 1:1:1 ratio of coffee, sugar and boiling water. We normally use 1 tablespoon of instant coffee, 1 tablespoon sugar and 1 tablespoon boiling water per person. Beat in a heat-proof bowl (not a mug), to get as much air whipped into the coffee as possible, with a whisk (it takes FOREVER this way), OR a hand beater! You could even use a mixer if you have one.
MANUAL WHISK: takes a good 8-15 minutes, depending on how thick you want it. Whip with a zig-zag motion. Take a short break when you need to.
HAND BEATER: only takes about 3-5 minutes. Use the same zig-zag, back and forth motion to get as much coffee mixture as you can!
Beat until stiff peaks form when lifting your beater or whisk, as you will find the thicker you whip it, the less bitter it tastes. Remember, the coffee will dilute once it's mixed through your milk. You CAN add an extra tablespoon of sugar into your mixture for a sweeter coffee without effecting the result at all!
Pour your favourite milk (hot or cold) into a glass, spoon the whipped coffee on top, then stir it through the milk to combine.
For a strong coffee, use a small glass and less milk. For a weaker coffee, use a larger glass and add more milk.
CAN I MAKE WHIPPED COFFEE WITHOUT SUGAR?
Yes and no. The coffee will whip on its own (albeit not as airy or fluffy), but it doesn't last long. The best results happen with sugar.
To make it without sugar, be sure to make it and mix it through your milk right before serving.
WHAT ABOUT SWEETENERS FOR KETO
YES! It works with granulated sweeteners, not liquid. Use a Natvia, Swerve or Monk Fruit for best results.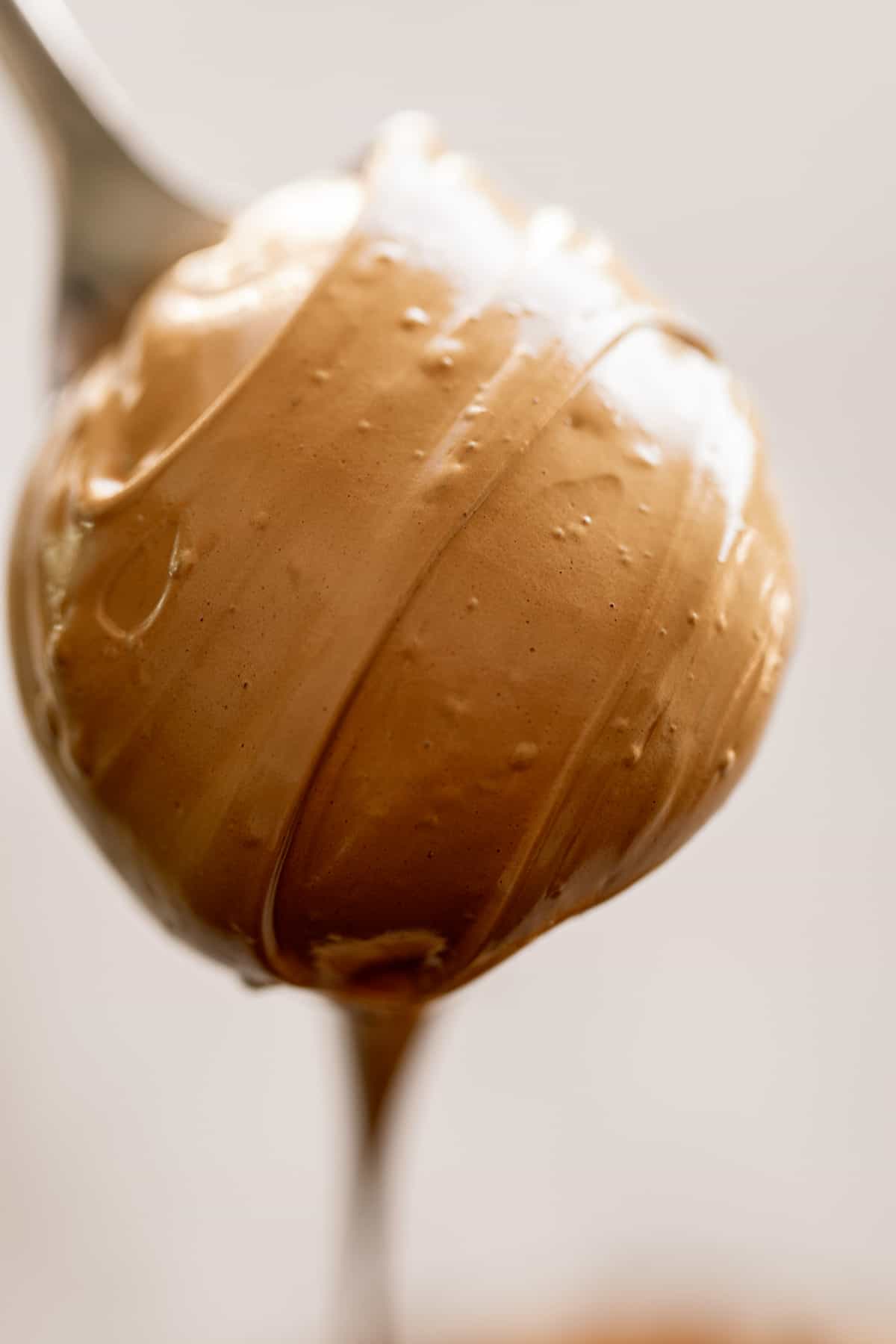 WHAT MILK CAN I USE
Any you normally drink! Cow's milk, almond milk, rice milk, soy milk, lactose free milk, cashew milk, oat milk, or whatever you have.
HOT OR COLD MILK
Either way works, just make sure you prepare your whipped coffee first and cold milk second (assuming you're preparing it with sugar). Dalgona coffee lasts whipped for hours after beating.
Serving with cold milk is refreshing and mixes through really well, while serving over hot milk gives you a foamy, creamy top like a latte. If you love iced coffee, throw a handful of crushed ice or ice cubes into your glass, pour in your milk, then spoon over your whipped coffee.
OPTIONAL ADD INS BEFORE BEATING:
A drop of pure vanilla extract
A drop of caramel flavour
1 tablespoon hot chocolate drink mix (NOT cocoa powder — it won't whip!)
2 teaspoons powdered creamer
SERVE WITH:
Cappuccino French Toast with Coffee Cream
Nutella Churro Donut Holes
Worlds Best Fudgiest Brownies
Banana Bread with Chocolate Chips