These easy oatmeal chocolate chip coconut cookie bars are soft and chewy and SO easy to make! They are my ultimate favorite cookie bar!
Cookie bars are where it's at. 
And these oatmeal chocolate chip coconut cookie bars are my all-time favorites.  
That's not to say I'd turn my back on any of the other cookie bar recipes I've waxed poetic about, I'm just saying that these cookie bars are special. 
And they make me really happy. I guess it's no surprise since they're modeled after my favorite cookie in the history of ever. It's high time that amazing cookie got its day in the cookie bar spotlight. 

Making a Cookie into a Cookie Bar
Surprisingly, slapping a whole batch of cookie dough into a pan doesn't always make the best cookie bars. 
For this recipe, I had to make some pretty major tweaks in order to get the perfect texture and thickness for these delightful cookie bars. 
First and foremost, I ditched the softened butter and went with melted butter. Do I hear angels singing? Yes, I believe I do.
The beauty of melted butter is twofold: 1) the batter can now be stirred together by hand instead of using an electric mixer AND 2) you can choose to brown the batter and add about a million levels of flavor.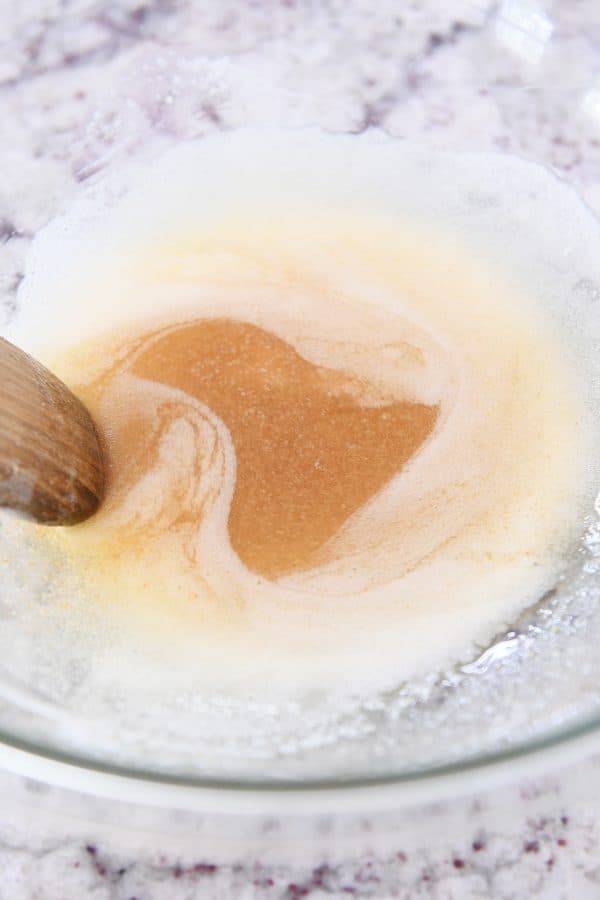 Brown butter is glorious. Here's a simple tutorial on how to brown butter. 
To the melted butter (browned or not), add:
brown sugar (light or dark)

egg + egg yolk

vanilla 
Mix that up until it lightens just a bit in color.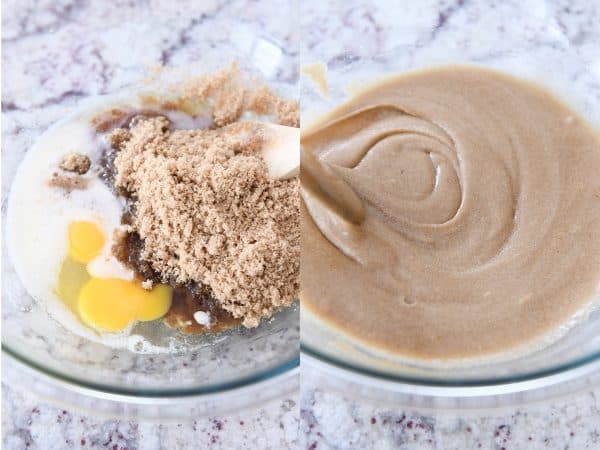 Blend the Dry Ingredients
One of the unique steps to this recipe is blending the flour and oats with the baking soda and salt until the oats are coarsely ground. 
You want the oats a little finer than quick oats but not as fine as the flour. Just pulse them in the blender until they look about right. You really can't mess it up. 
The blended oats give the best subtle, delicious texture to these bars.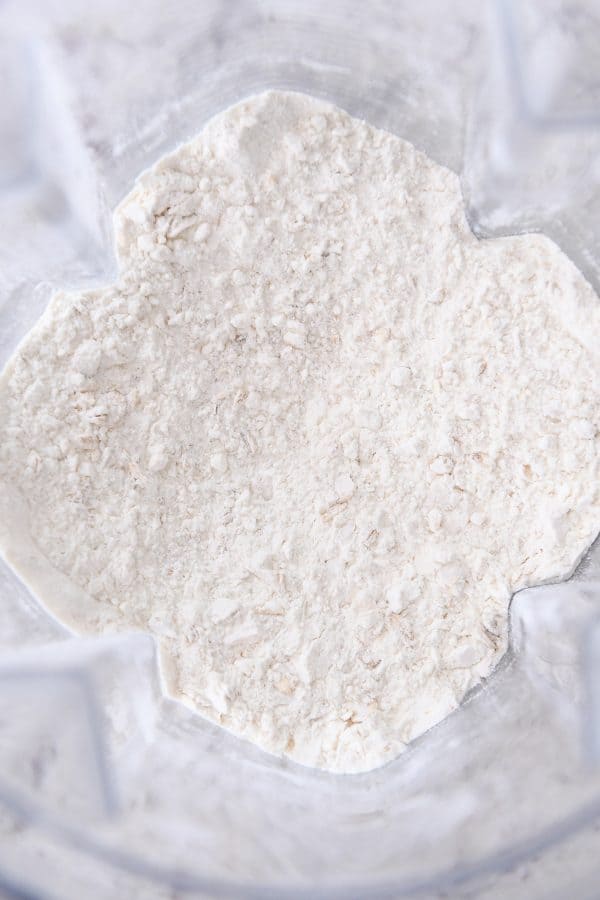 To the batter, add the dry ingredients, coconut and chocolate chips. 
Give the batter a stir until everything is evenly combined.
And out of respect to all those people waiting around who want to taste a finished cookie bar, please try to refrain from eating all of the cookie dough so enough of it actually makes it into the pan. 
Or in other words: don't be like me.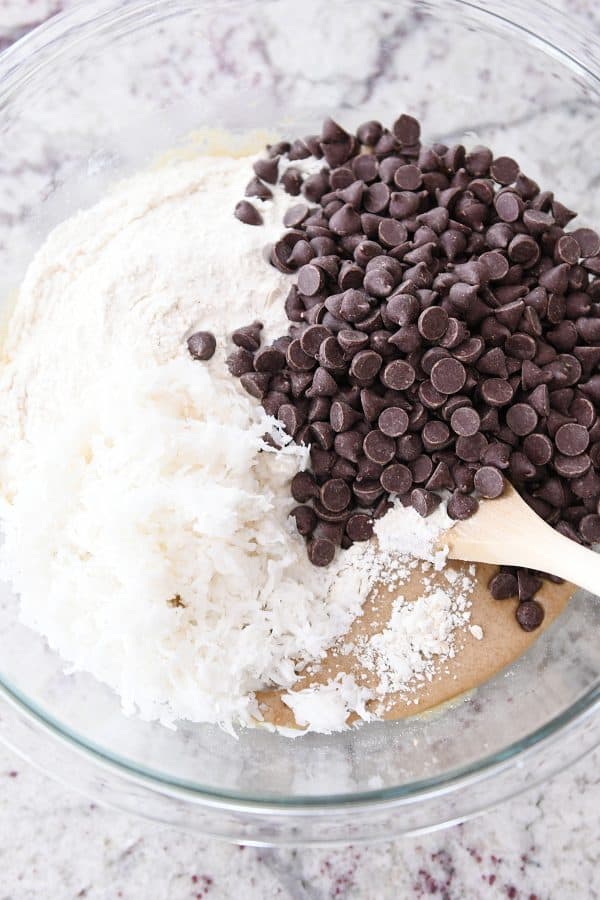 Tips for perfect baking
These bars bake fast. AND, they are better slightly under baked than they are over baked. 
So watch them closely. They should be slightly golden and set around the edges but still soft in the center (not doughy, just soft). 
In my oven, they are done in right about 20 minutes. 
These oatmeal chocolate chip coconut cookie bars (such a mouthful, shall we call them OCCCCB instead?) are sturdy enough to be cut into squares and eaten by grubby little hands.
But!! If you serve them warm and gooey with a scoop of ice cream and loads of hot fudge sauce and/or caramel sauce, they also make a delicious, over-the-top dessert.
With a heartier texture (thanks to the coconut and oatmeal), they are the perfect contrast to the sweet, creamy ice cream. 
These amazing cookie bars are a true favorite. They are stockpiled in my freezer, and are definitely my treat of choice on days when I need a little pick-me-up (um, that'd be every single day! right around 3:37 p.m.).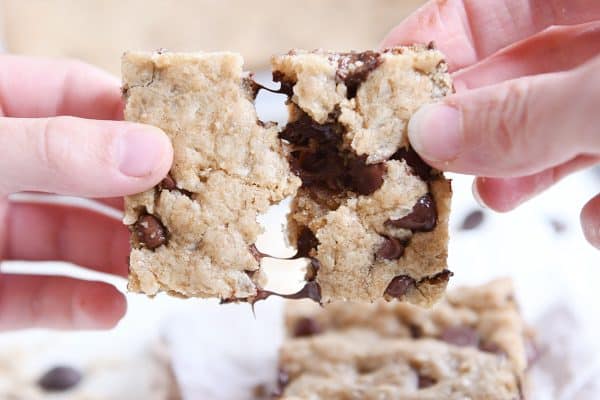 FAQ'S FOR THESE COOKIE BARS:
What will happen if I throw in a whole egg instead of the egg yolk?
The egg yolk police will definitely show up at your door! Ok, not really. In truth, it'll probably be fine, but the texture of the cookie bars won't be quite as chewy.
Can I use quick oats instead of old-fashioned oats?
Yes, but they'll still need to get a run through the blender with the flour – also the dough might be slightly dryer if using quick oats.
Can I halve the recipe?
Sure! A half recipe should bake fine in an 8X8-inch pan (they'll probably be slightly thinner).
Do these bars freeze well?
Yes, they freeze great. I let them cool, slice them into squares, place them in freezer ziploc-type bags (in a single layer), squeeze out excess air, seal, and freeze.
Can I leave out the coconut?
I don't want you to, but I guess that's allowable. You don't really need to make any other adjustments if you do.
Yield:
9X13-inch pan of bars
Prep Time:
20 minutes
Cook Time:
20 minutes
Total Time:
40 minutes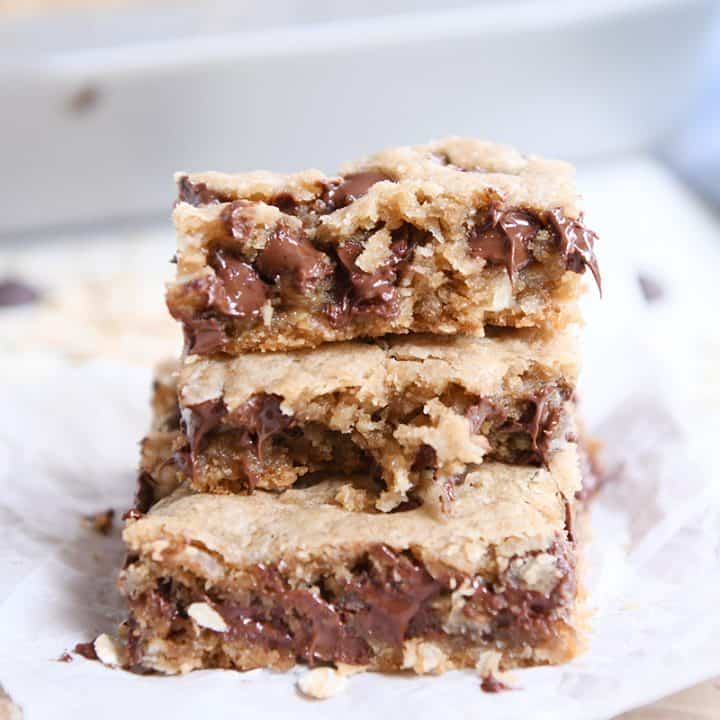 Ingredients
3/4 cup (2.75 ounces) old-fashioned rolled oats
1 2/3 cups (8.25 ounces) all-purpose flour
1 teaspoon baking soda
1/2 teaspoon salt
3/4 cup (6 ounces, 12 tablespoons) butter, melted (see note)
1 1/3 cups (10 ounces) packed light or dark brown sugar (or a combo)
1 large egg
1 large egg yolk
1 teaspoon vanilla
3/4 cup (1.25 to 1.5 ounces) sweetened or unsweetened coconut flakes
1 1/2 to 2 cups (9 to 12 ounces) semisweet or bittersweet chocolate chips
Instructions
Preheat oven to 350 degrees F. Line a metal 9X13-inch pan with parchment and lightly grease with cooking spray (see note for other types of pans).
Add the oats, flour, baking soda, and salt to a blender and pulse until coarsely blended. The texture of the oats should be finer than quick oats but not as fine as flour. Set aside.
To a large bowl, add the melted butter, brown sugar, egg, egg yolk, and vanilla and stir with a wooden spoon or rubber spatula until the ingredients are well combined and the batter lightens a bit in color.
Add the dry ingredients, coconut, and chocolate chips and mix.
Press the batter evenly into the prepared pan. Bake for 20 minutes until set around the edges but still slightly soft in the center. It's ok if you need to add additional baking time, just keep an eye on the bars – they are better just slightly under baked.
Notes
Pan: I prefer to use a light colored metal baking pan for bar cookie recipes like this. Glass pans, ceramic pans and dark coated pans bake differently. If using one of those pans, try decreasing the oven temperature by 25 degrees.
Butter: I use salted butter. To take these bars up a notch, try browning the butter. Let it cool to just slightly warm room temp before using in the recipe.
Recommended Products
As an Amazon Associate and member of other affiliate programs, I earn from qualifying purchases.
Recipe Source: from Mel's Kitchen Cafe (based on this favorite recipe)