Greek Beef Burgers with Tzatziki Sauce — the most perfect burger to celebrate National Beef Burger Day! Lean Ground Beef flavored with tangy feta, garlic, and Italian herbs, grilled to perfection and then topped with mouth-watering tzatziki sauce, cucumbers, onion, tomato, and more! 
For more delicious beef recipes, head on over to my popular posts for Greek Meatballs, , and Quick and Easy Beef Noodle Stir Fry.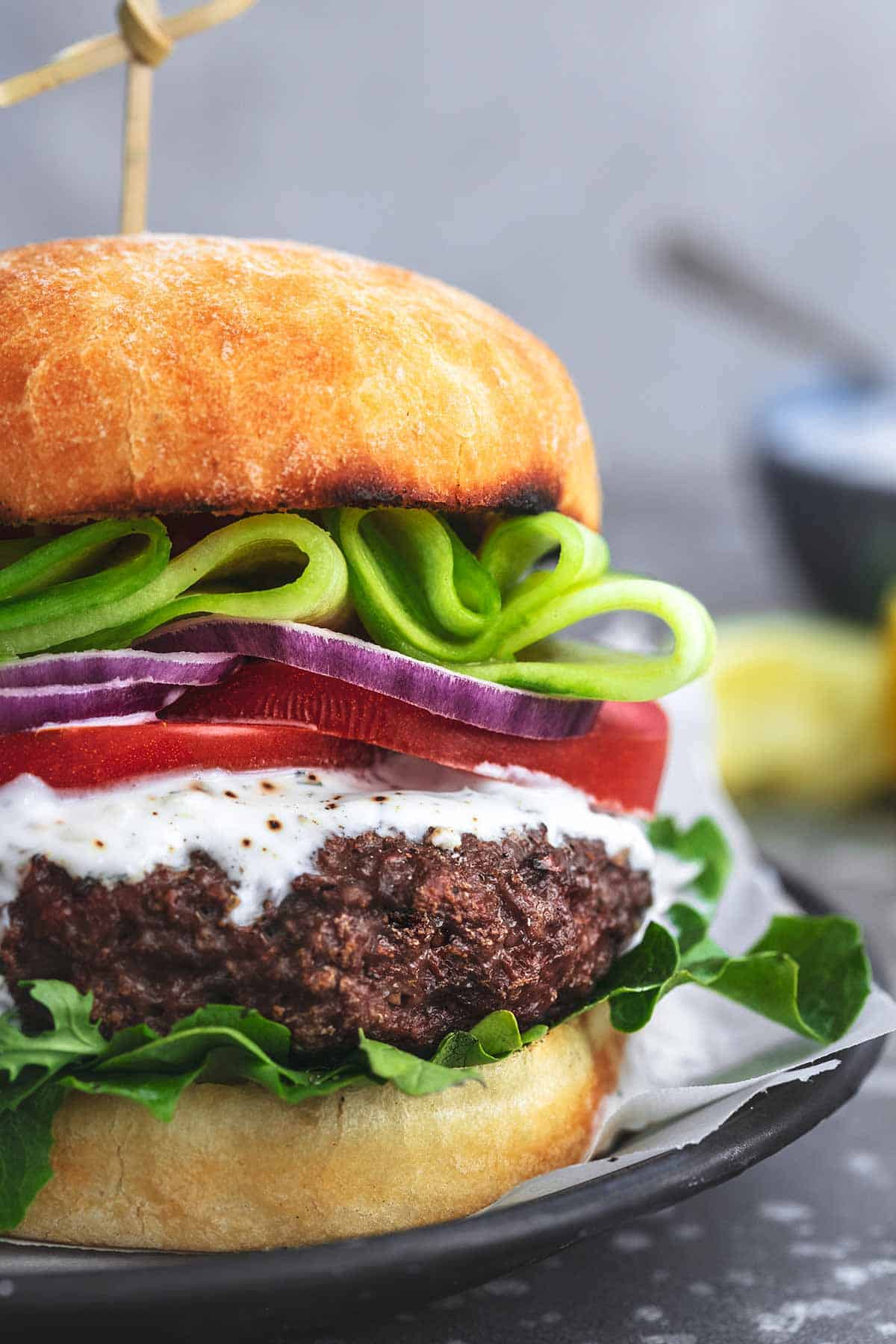 This post has been sponsored by Beef. It's What's For Dinner. on behalf of the Beef Checkoff. I received compensation, but all opinions are my own.
I think that grilling is one of the most exciting ways to enjoy beef. Whether cooking on gas or charcoal, simply grilling provides maximum flavor. And, while the United States is a melting pot of people and cultures, it turns out one of the things we share in common is our love of beef and of grilling! Who knew? So what could be more patriotic than beef burgers on the grill? 
I know that burgers are my first thought anyway when tasked with coming up with the menu for any summer day that requires us to fire up the barbecue (for us, that's most days really!).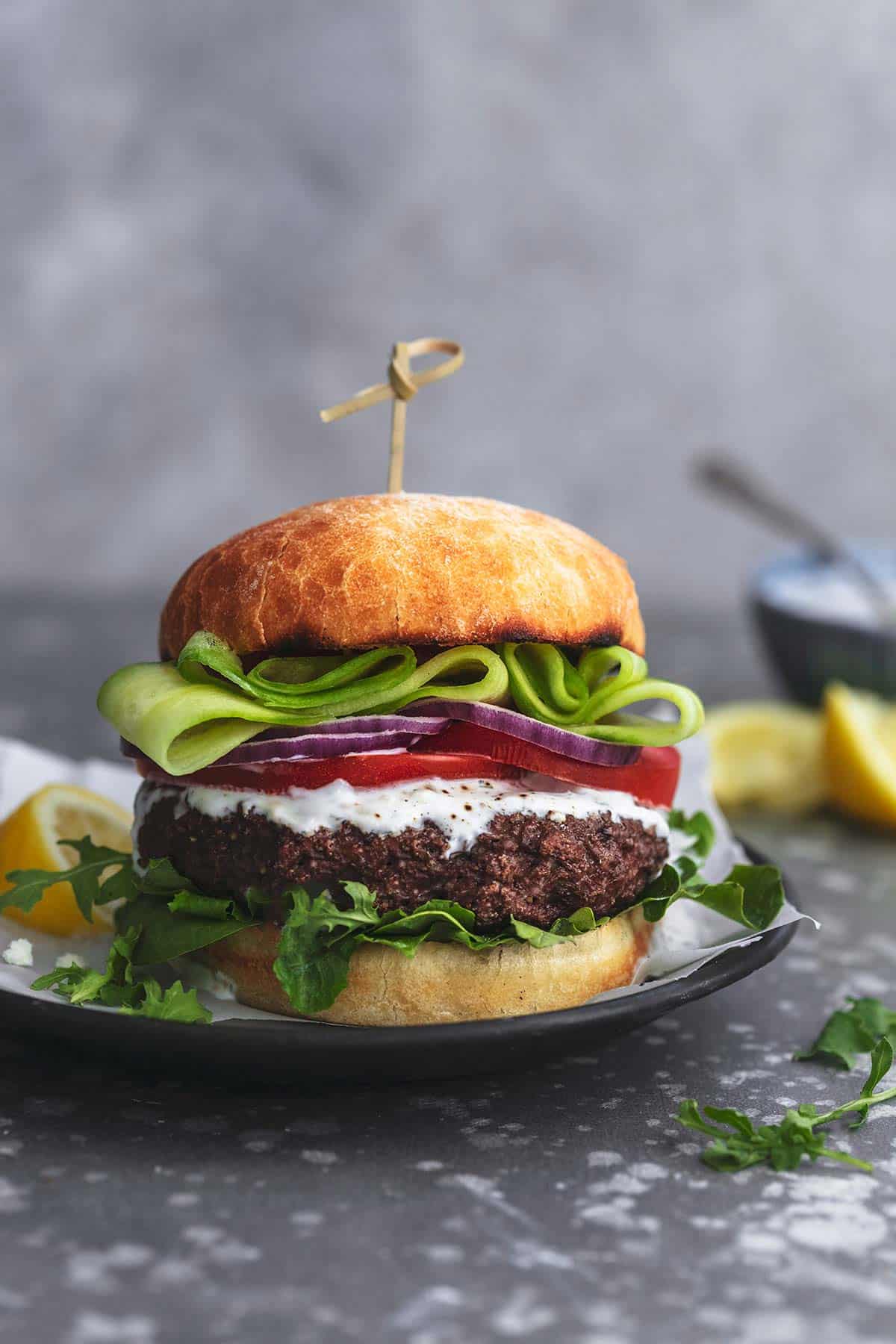 Typically we have a big gathering for the first holiday of the summer, and while we almost always grill out all-beef burgers, this year I wanted to give them a little twist — a Greek twist at that. (You all know my love of all foods Greek.) It's so much more fun to "dress up" your beef burger, and, while these might seem like a totally different break from the norm, trust me when I say that everyone will enjoy them!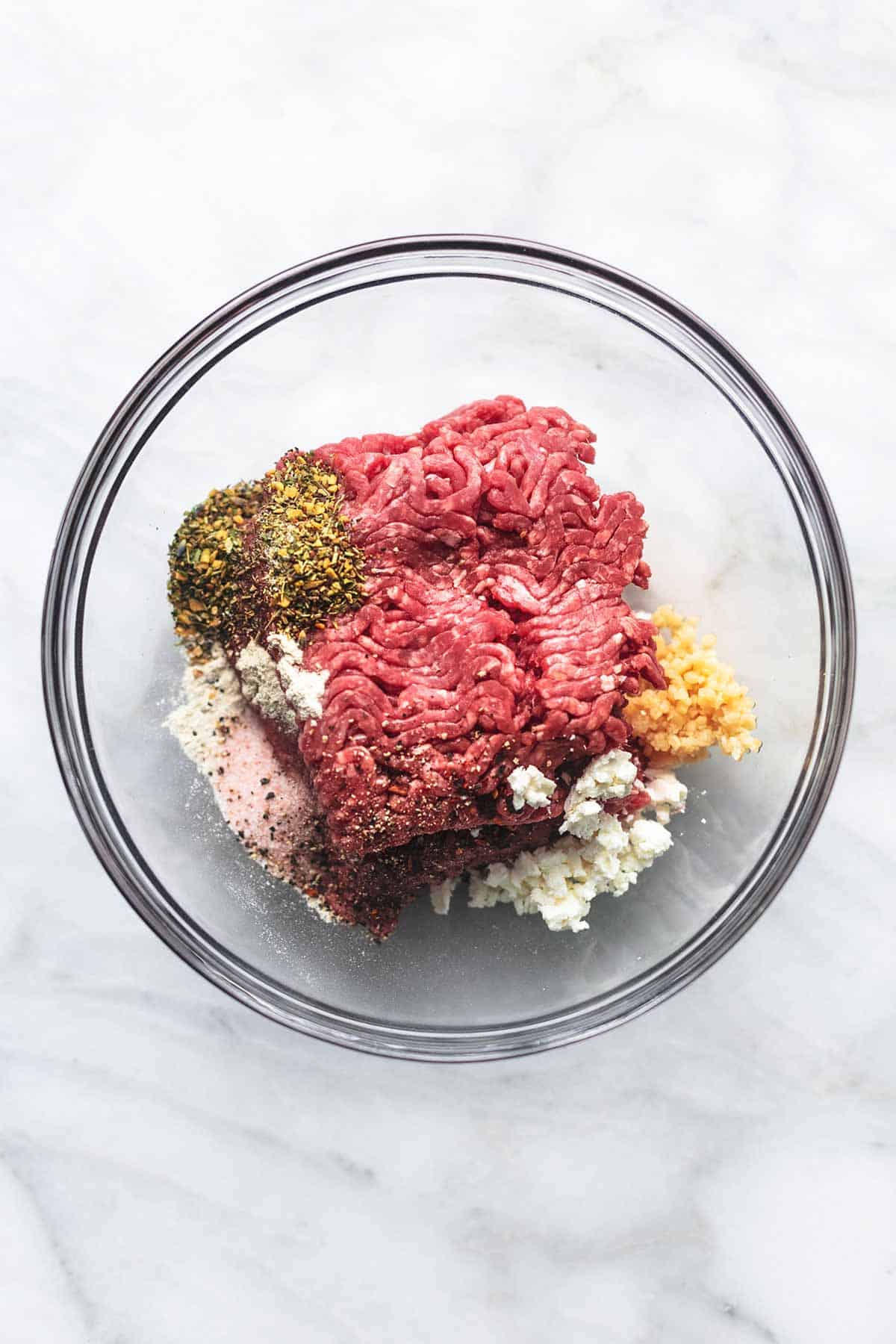 HOW DO YOU MAKE GREEK BEEF BURGERS WITH TZATZIKI SAUCE?
Are you ready to get your first cookout of the season going? I know I am! The one thing that unites us right now is our love of tradition, and luckily one of the great traditions of summer is cookouts! Across all 50 states and a million tastes, Americans can join together, united behind the grill with their favorite protein. Because beef is what's for dinner—and this will always unite us.
So why not grill up to celebrate National Beef Burger Day this fan favorite but with a twist? These Greek burgers with feta and spinach will have your cookout guests raving!
First, make the tzatziki sauce by stirring together all of the ingredients, covering, and chilling in the fridge until you're ready to use.
Next, start to pull together the burger patties by mixing together all the ingredients in a bowl with the ground beef. Divide the mixture into four sections, and shape each section into a ball, then a patty, ready for the grill!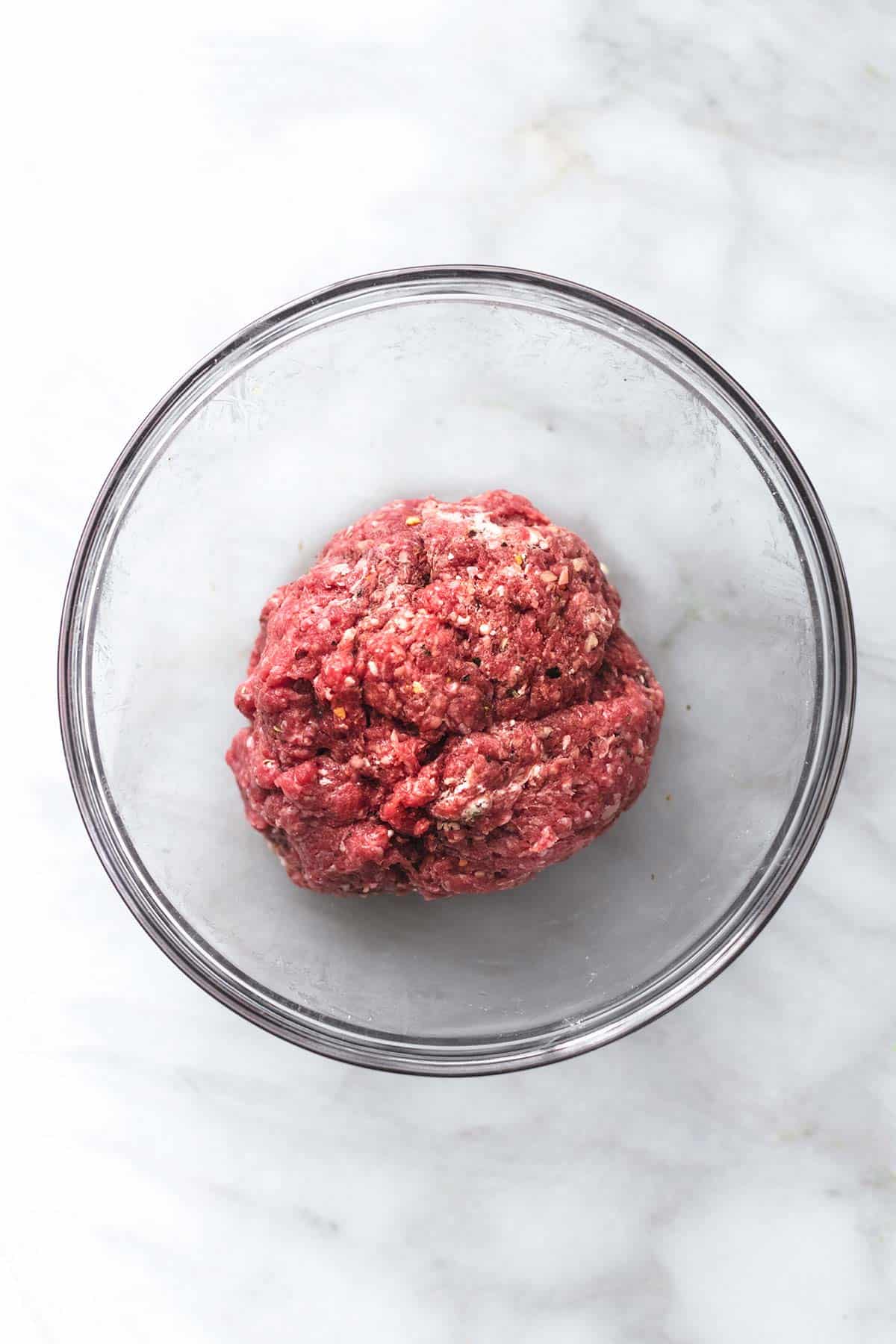 Preheat the grill, then place the patties on the grill and leave a few inches between them to make sure they cook evenly. Cook each side for 5-6 minutes or until they are at least 160 degrees.
Take them off the grill and let them rest before assembling with all the delicious toppings. Resting the meat before serving—even if you're hungry—is worth the wait because it prevents all those tasty juices from draining onto your plate. Five minutes is an appropriate rest time for this burger recipe.
After resting, add the burger patties to the ciabatta buns, top with tzatziki sauce, tomatoes, onions, fresh spinach and arugula, and cucumber ribbons and serve!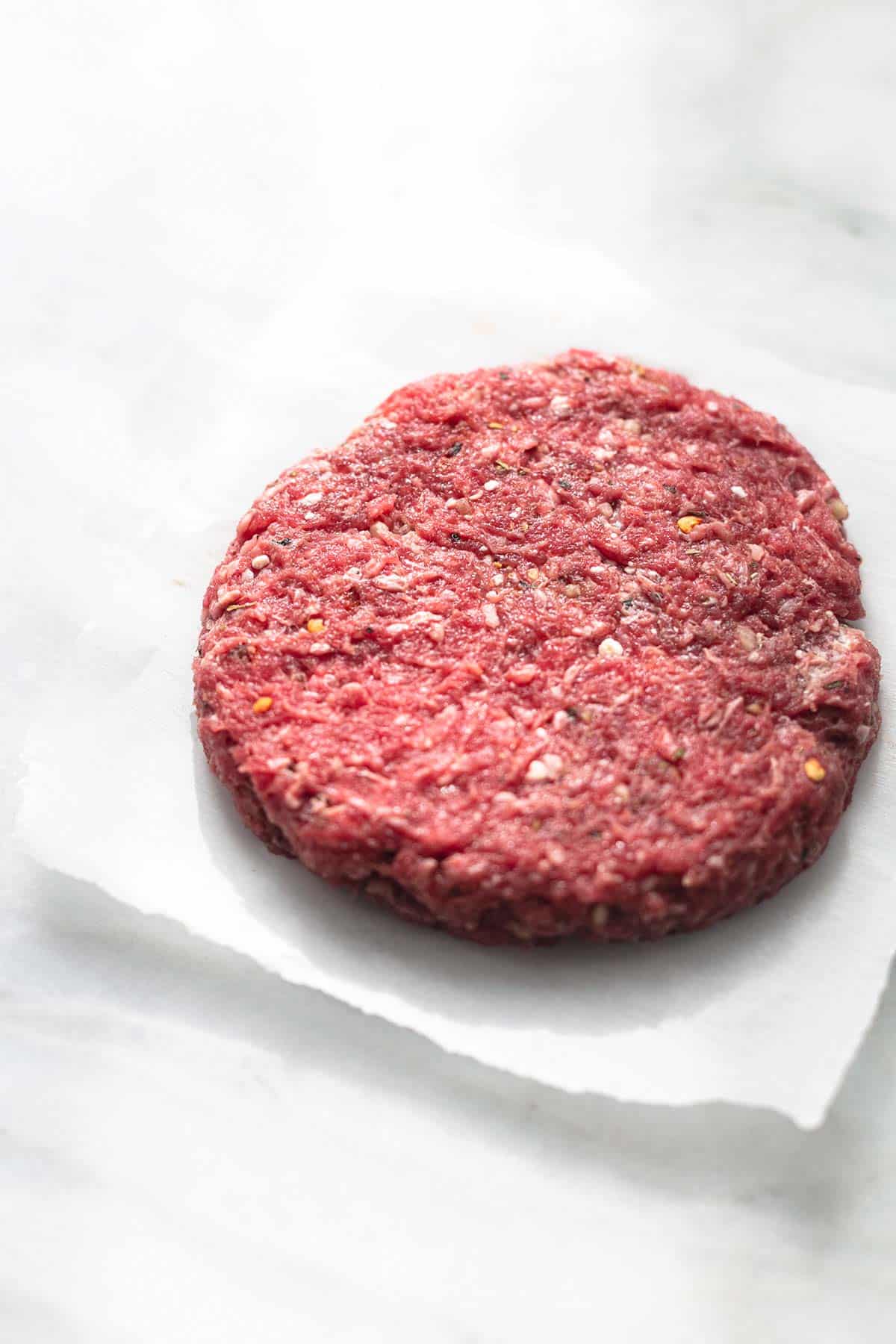 TIPS & TRICKS FOR GRILLING BEEF

Ground Beef is done when cooked to medium (160°F).
Always wash your hands thoroughly before and after handling raw meat. 
Use separate plates, cutting boards, utensils for raw vs. cooked foods to prevent cross contamination.
Use an instant-read thermometer to ensure beef is properly cooked.
Although I like to let burgers (and other beef) rest after they've been cooked, it's not advised to let Ground Beef come up to room temperature before cooking for food safety reasons. Once you've mixed in the seasonings and feta, it's best to just pop them right onto the grill. 

For charcoal grills, read your owner's manual as to how high to stack up the coals. 
One flip of the burger is usually all you need. Go ahead and let it cook, undisturbed, for 5-6 minutes before flipping. This will also keep it from sticking to the grates if you try to flip before it's ready. 
If you do see some charring or burning start to occur, simply turn down the heat or move the burgers off the flame to another part of the grill until the flare up dies down. 
Beef cooks best at a medium heat. There's no need to rush the grilling process. Cooking at a medium heat allows beef to achieve caramelization while still developing rich flavors and avoiding charring.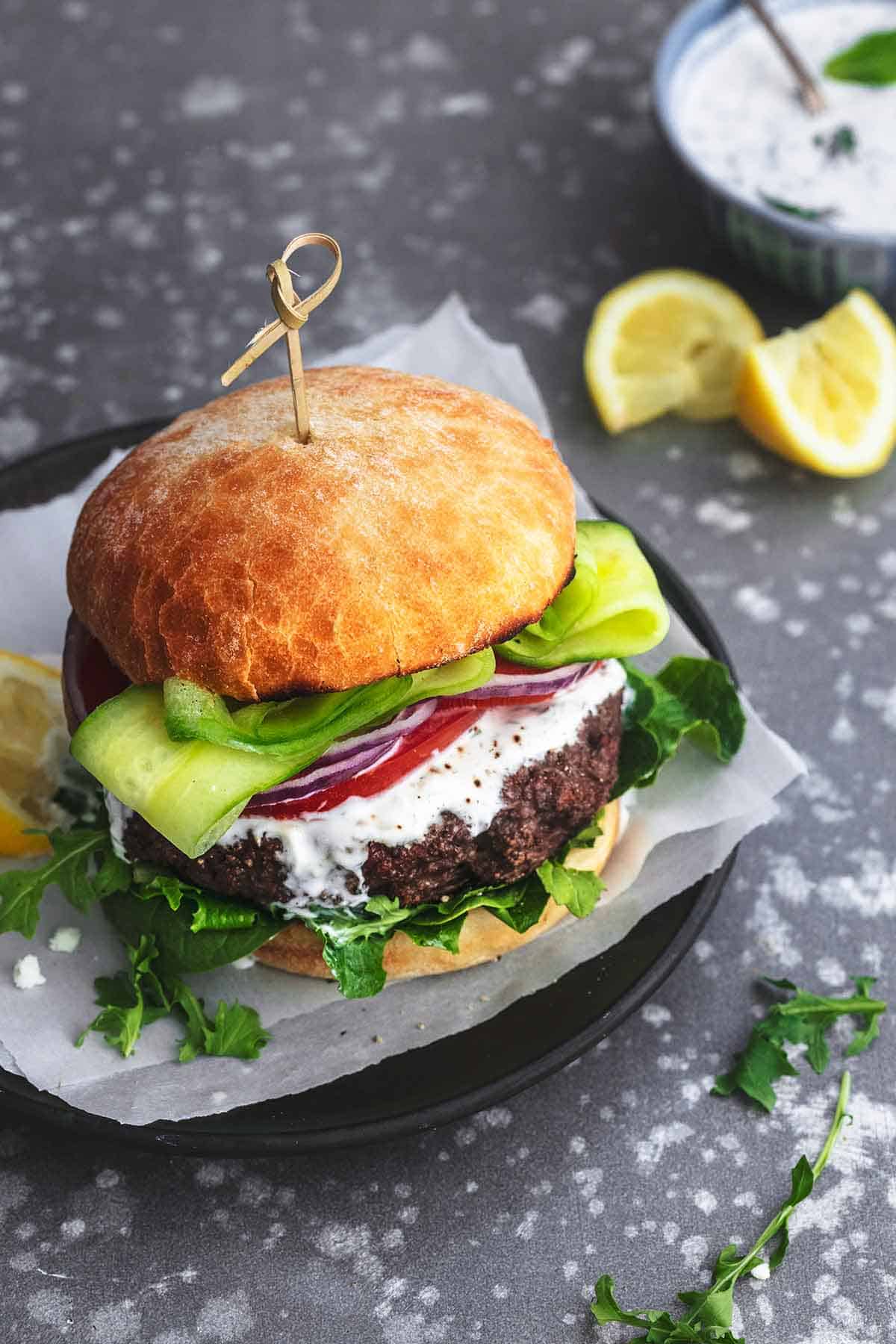 So what do you say? Are you ready to take your summer cookouts to a whole new level? Add a tossed Greek salad or a Greek tortellini pasta salad for your sides and celebrate summer! 
burger patties
1

pound

lean Ground Beef

2

tablespoons

crumbled feta cheese

2

teaspoons

minced garlic

or 1 teaspoon garlic powder

1

teaspoon

salt

2

teaspoons

Italian dried herb blend or Herbs de Provence

see note for DIY

1/2

teaspoon

cracked black pepper

1/4

teaspoon

crushed red pepper flakes
tzatziki sauce
1

cup

plain Greek yogurt

2

teaspoons

minced garlic

1

teaspoon

salt

or to taste

1/4

teaspoon

cracked black pepper

or to taste

1

teaspoon

finely chopped fresh mint

1

teaspoon

finely chopped fresh dill

2

teaspoons

freshly squeezed lemon juice
toppings
1/2

cucumber, shaved into ribbons

1

tomato, thinly sliced

1/2

red onion, thinly sliced

fresh spinach and arugula

4

ciabatta burger buns

toasted if desired
Stir together all ingredients for the tzatziki. Cover and chill until ready to use.

Prepare the burger patties by combining all ingredients in a large bowl. Mix by hand then divide into four equal sections, roll each into a ball then press into a 5-inch round patty.

Preheat your grill to medium. Place patties on the grill a few inches apart to ensure even cooking. Cook for 5-6 minutes, then use a metal spatula to flip and cook another 5-6 minutes on the other side until desired doneness is achieved. Allow to rest on a plate (covered) for 5 minutes before assembling burgers.

Assemble the burger patties on the ciabatta buns, top with tzatziki sauce, tomatoes, onions, fresh spinach and arugula, and cucumber ribbons. Serve immediately.
Homemade herb blend – stir together 1/2 teaspoon each: dried thyme, dried oregano, dried basil, dried parsley