If you're invited to a potluck this winter, consider bringing this. I first published the recipe over a decade ago, and still cook it regularly for a whole host of reasons. We're talking about plump raviolis tossed with toasted hazelnuts, lemony flecks of chard, and deeply caramelized onions. You've got crunch from toasted hazelnuts, and brightness from a bit of zest. It's delicious, flexible, and totally satisfying. Also, appropriately, it makes a great vegetarian main for gatherings like Thanksgiving. I've updated and streamlined the instructions and ingredient list here so it reflects how I make it today. For example, I used to cook the chard on the side, but now I don't bother, and just massage it with lemon juice. Little tricks and improvements, and in this case, one less pan to clean.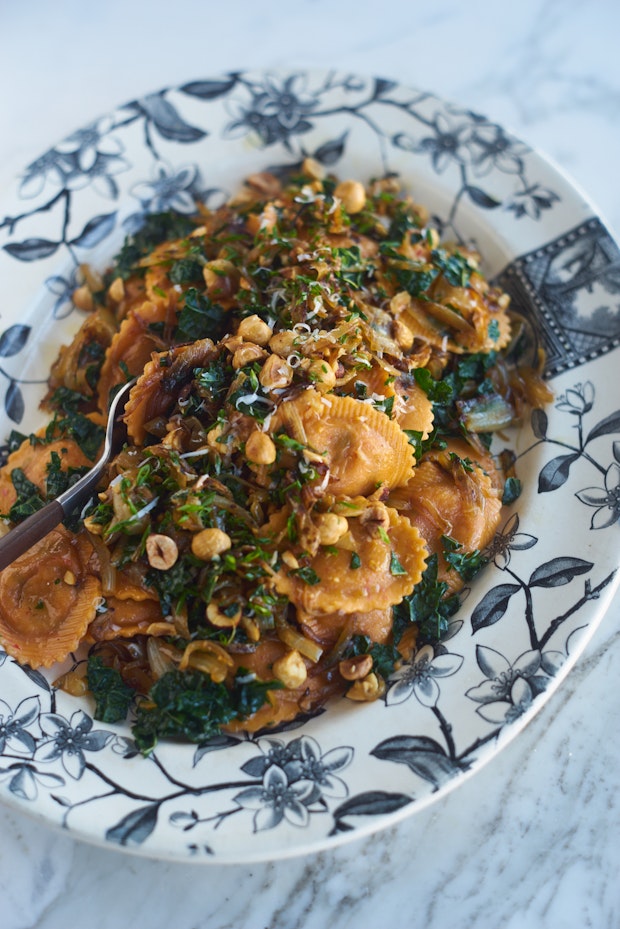 You can prepare most of the components ahead of time, and throw it together in less than five minutes when you're ready to serve it up family-style. Whenever I have a window in the days prior, I wash and chop the chard (or kale), caramelize the onions, and toast the hazelnuts.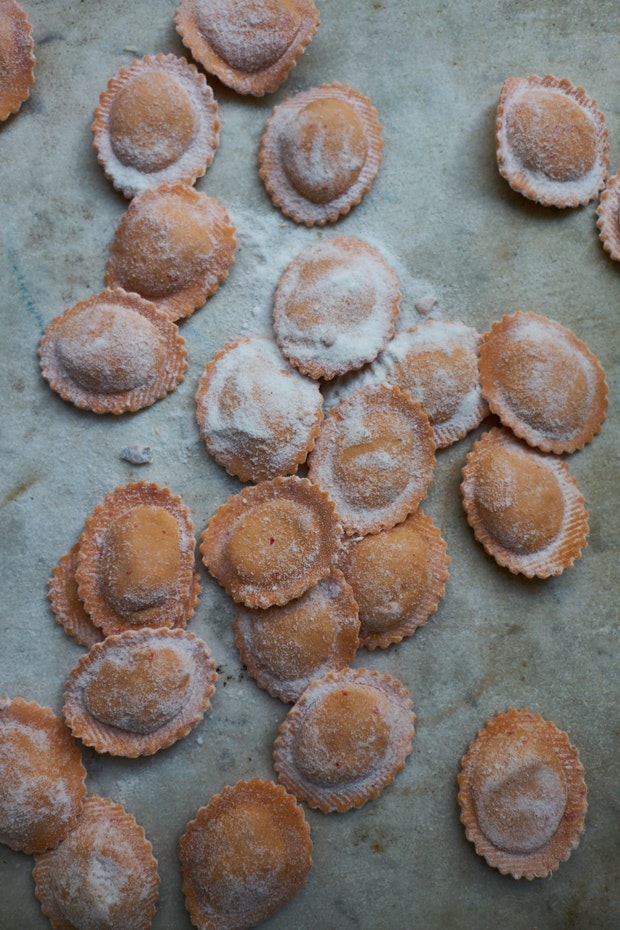 Keep in mind, this whole idea is super adaptable. You can play around with the type of raviolis you use – vegan, vegetarian, gluten-free, etc.