Hot diggity dog, everyone will go crazy for this Hot Dog Board that offers hot dog halves with an amazing selection of toppings and snacks to go with them. It's an easy, fun and delicious way to serve hot dogs!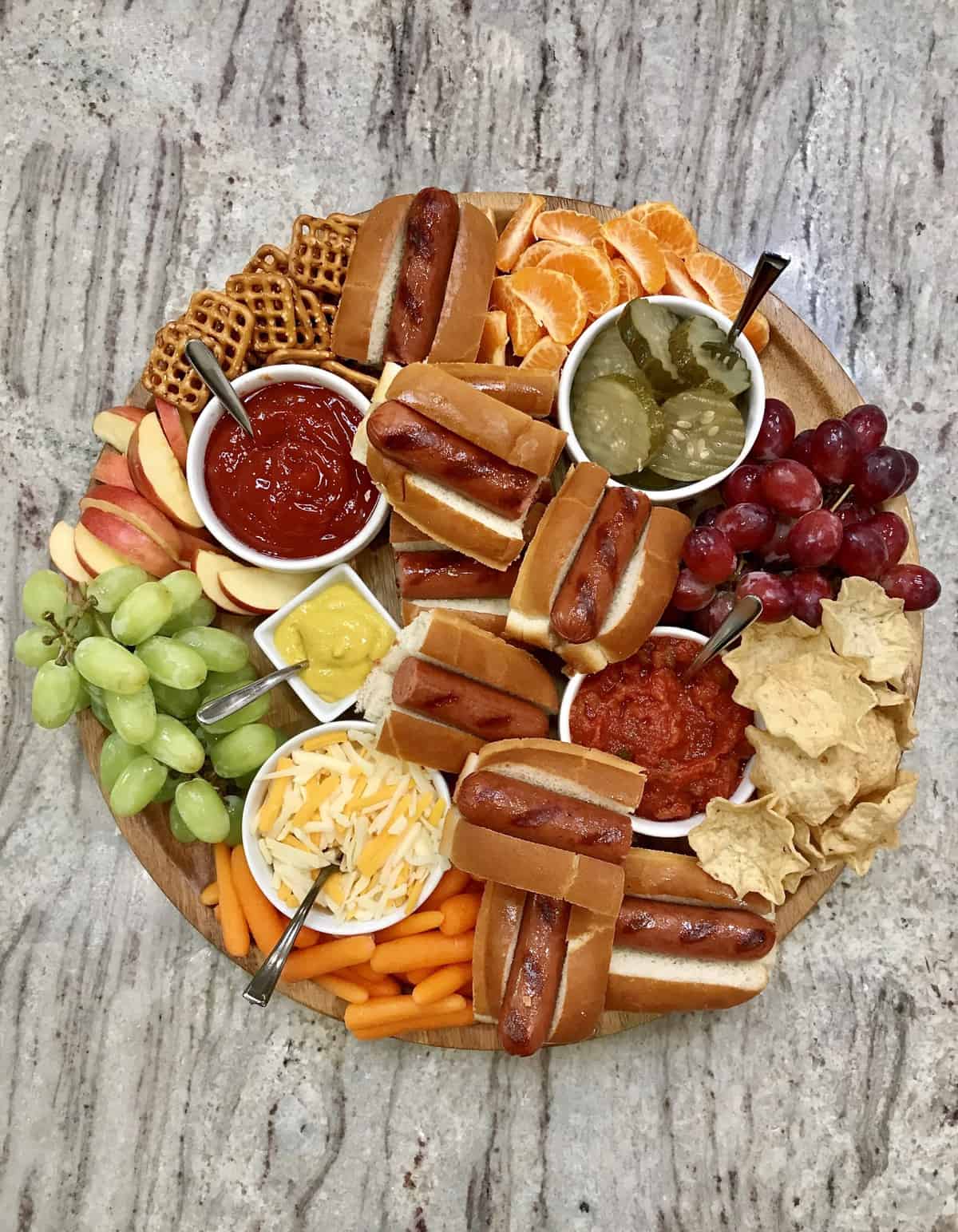 This is one of our favorite boards! Perfect for an easy lunch or dinner. So yummy! Cutting the hot dogs in half works really well for us because Brookie (4 years old) usually just eats a half of a hot dog and the boys sometimes want just another half rather than committing to another whole hot dog.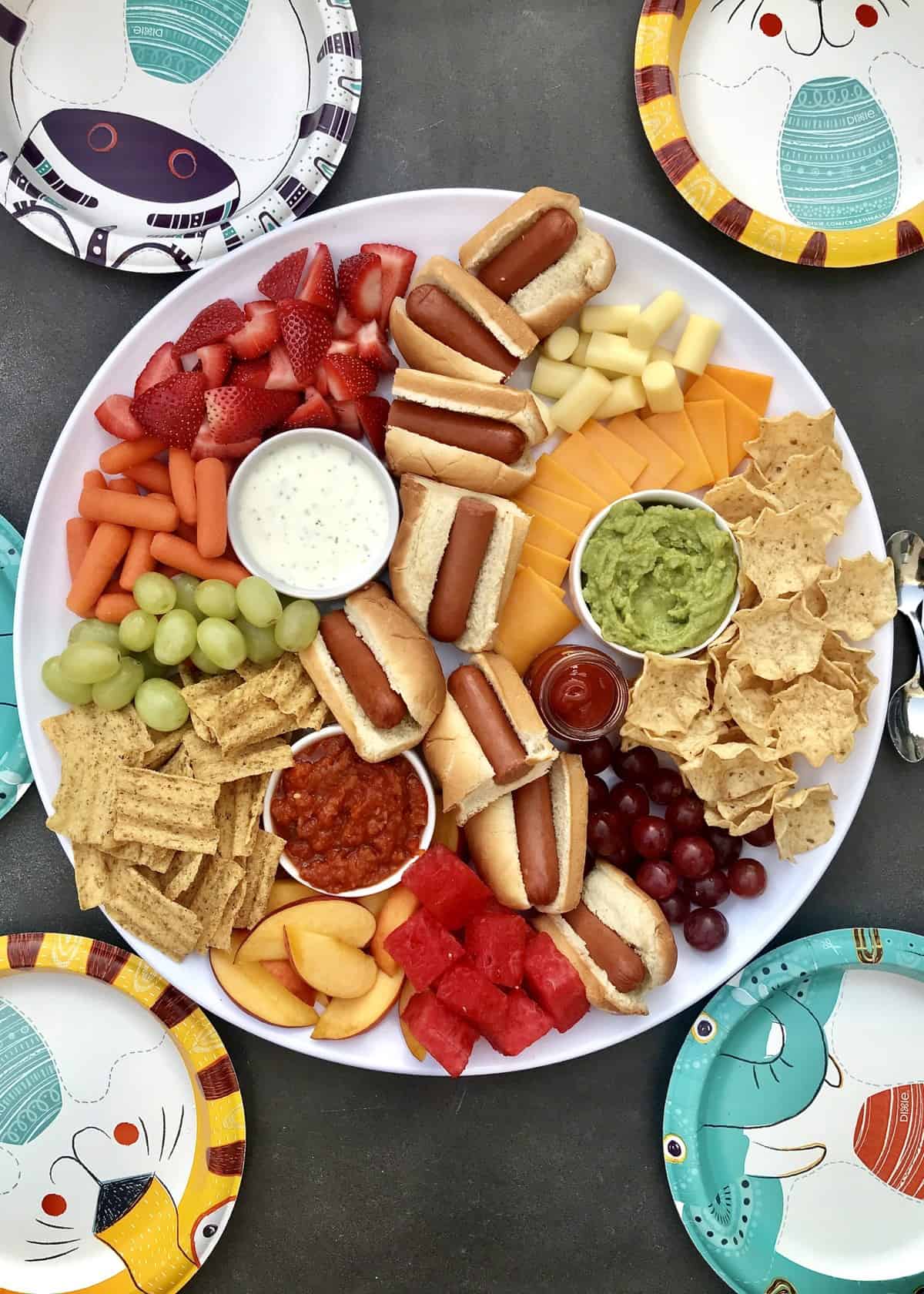 Hot dogs make for the best quick lunch or dinner. We always have hot dogs and hot dog buns on hand so when we need something easy, that I know everyone will love, we can make this Hot Dog Board happen. Each of us prefers our hot dog a little different and we each have our favorite sides that we like to go with it, so instead of short order asking each person what they want, I create this Hot Dog Board that satisfies everyone.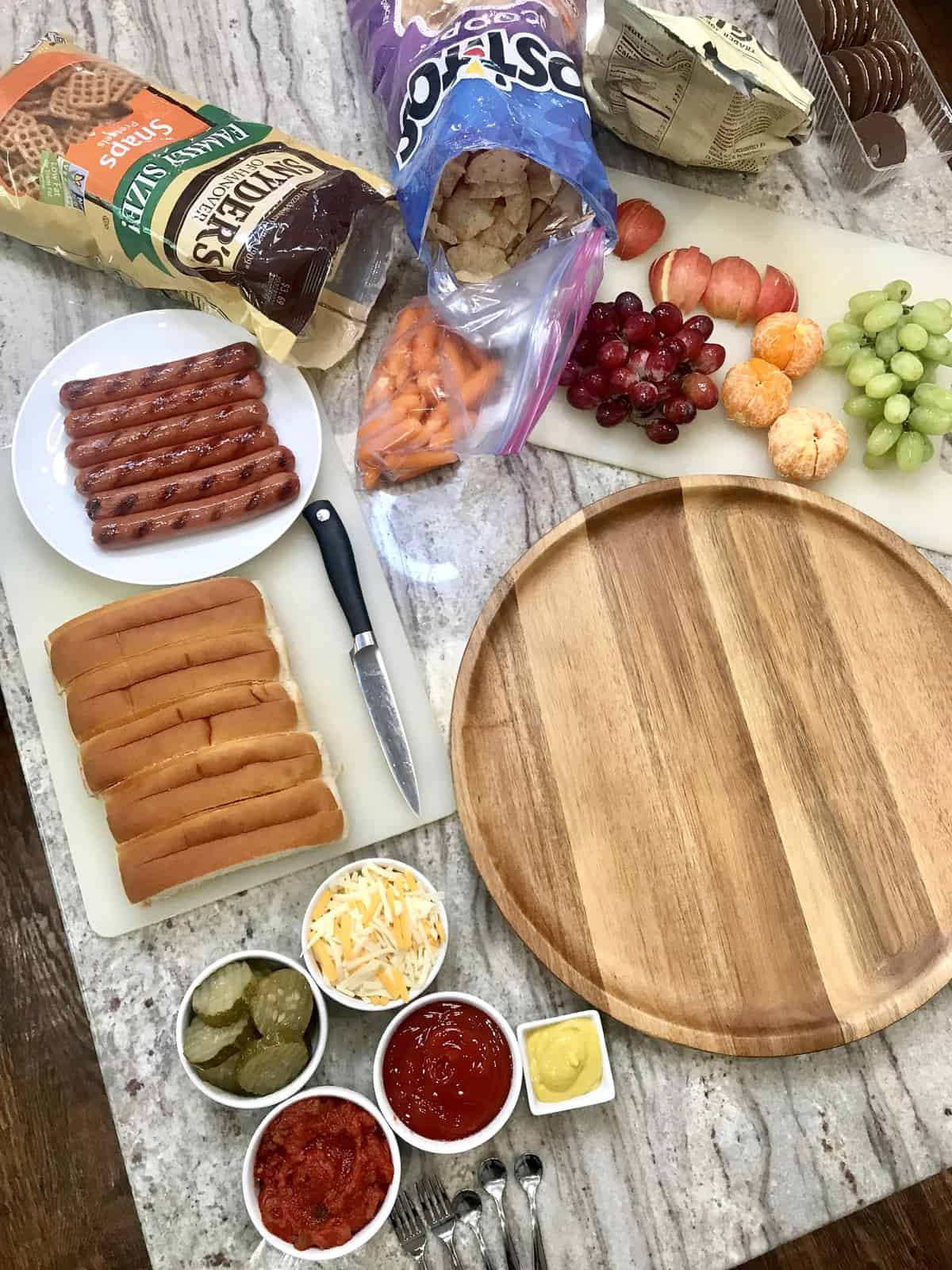 Are you team mustard or team ketchup on your hot dog? Or both?? This board is a winner for any team because everyone gets to make their hot dog just how they like it. Ketchup only. Mustard and pickles or relish. Shredded cheese anyone? Mmmm…mmmm.
Since this board is made for sharing and snacking, other nibbles I often put on the board with the hot dogs halves are cheese sticks, cheese slices, a variety of fruits and veggies, Veggie Straws, pretzels or any kind of chips, which are perfect for dipping in salsa or guacamole.
I make this board for a quick dinner on a weeknight or for lunch on the weekend and in the summer when it's the only thing that will get the kids out of the pool to eat. It's always a huge hit and it's easily made with ingredients that we almost always have on hand.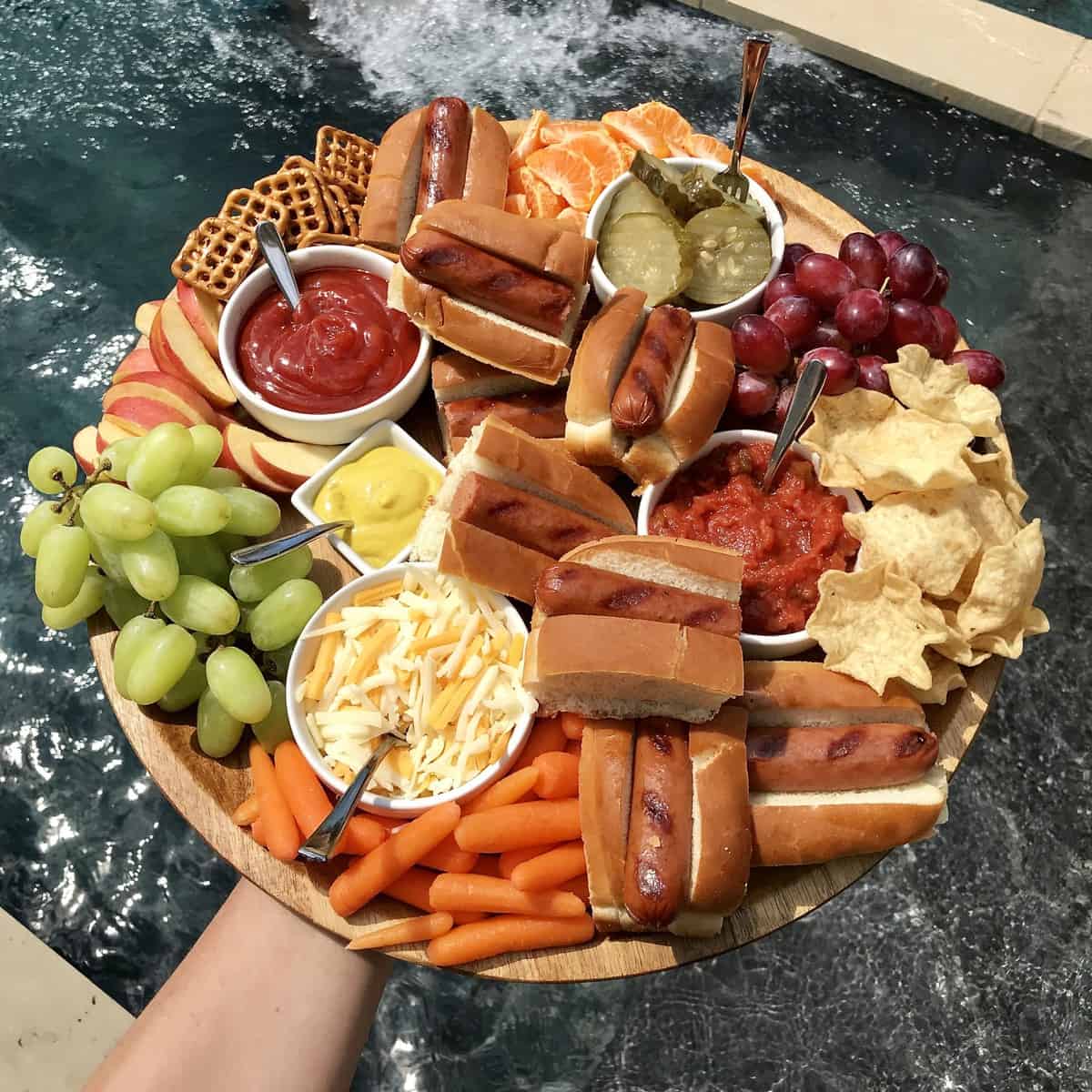 It's all about having options, especially with the toppings and the healthy, snackable sides. Just use what you have on hand and what you know your crew would enjoy most and it is sure to be a hit!
I hope you love re-creating it and enjoy the yumminess of this Hot Dog Board with your loved ones! If you do make and post to social, be sure to tag me @thebakermama so I can see!
I love seeing how inspired and creative y'all get with the ideas I share.
xoxo,