Easy3 minsGluten-Free
Learn how to make Frozen Spinach Cubes that are perfect for green smoothies with this quick and easy recipe. They're so simple, and they're the perfect way to use up leftover greens!
A few weeks ago, I shared a quick vid on my Instagram story about blending up a bunch of leftover spinach into ice cubes for a week ahead of green smoothies. And all of a sudden –✨ poof ✨ — my phone blew up with questions.
"Whoa, how do you make those?"
"What else goes in there besides spinach?"
"How many do you add to a smoothie?"
"How long do they last?"
I tried to respond to as many of you as a could. But for anyone I may have accidentally missed — and anyone else out there today who might also be interested in some creepy-green-yet-life-changing frozen spinach cubes — I thought I'd pop in today and share how I make these little guys. They only take a few minutes to make, they're the perfect use for leftover greens, and if you happy to love green smoothies as much as I do, they're a total lifesaver.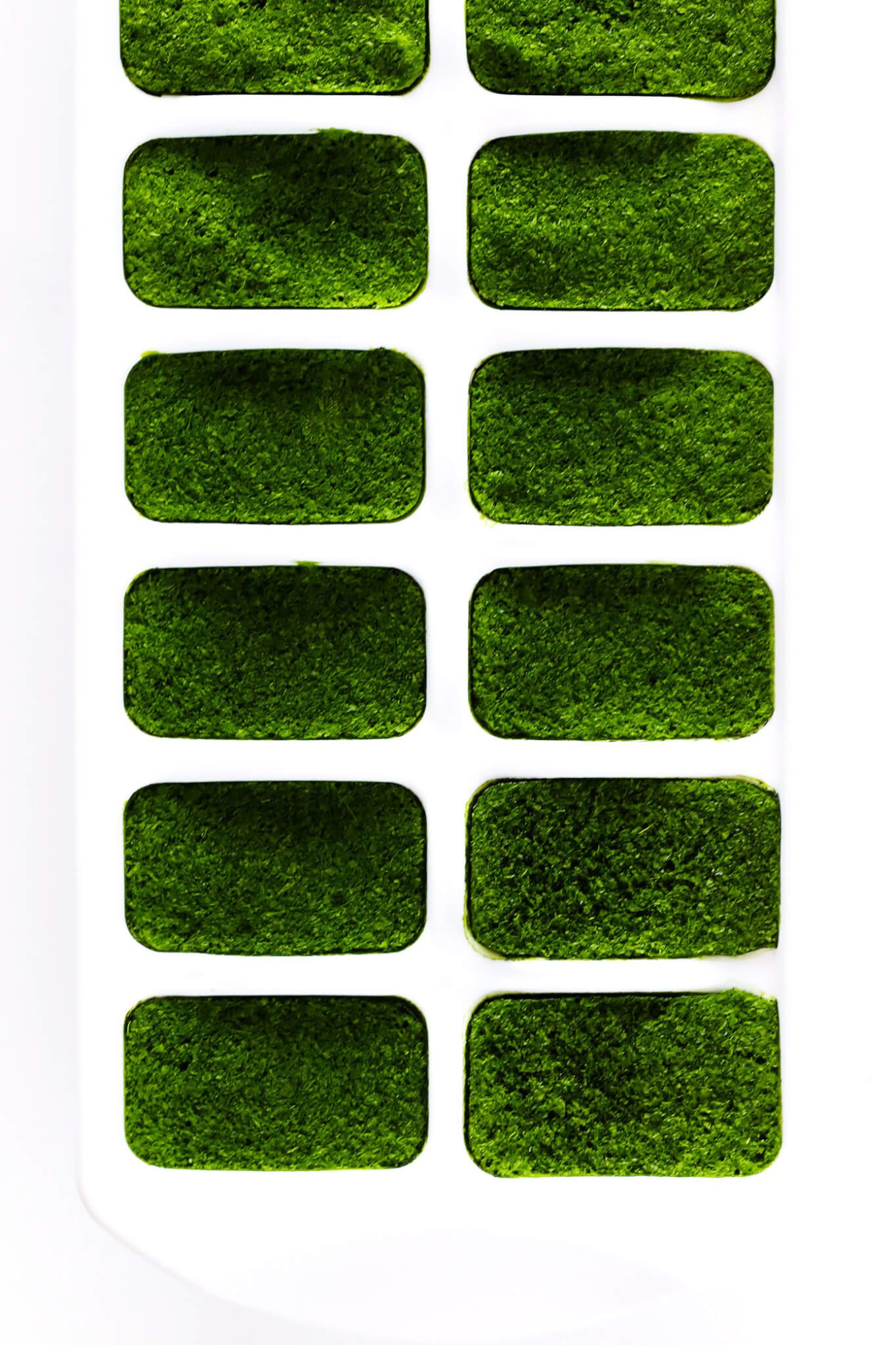 Oh, and the best thing about them? No recipe required. ?
Just toss a bunch of leftover fresh baby spinach (or whatever greens you love to add to your smoothies, like kale or Romaine or arugula or chard) in the blender. Then add in a generous splash of liquid (I prefer coconut water, with all of those natural electrolytes, but water would also do). And purée the mixture until it's nice and smooth, adding in extra liquid as needed if it's too thick.
Then pour the mixture into some ice cube trays. Freeze until solid…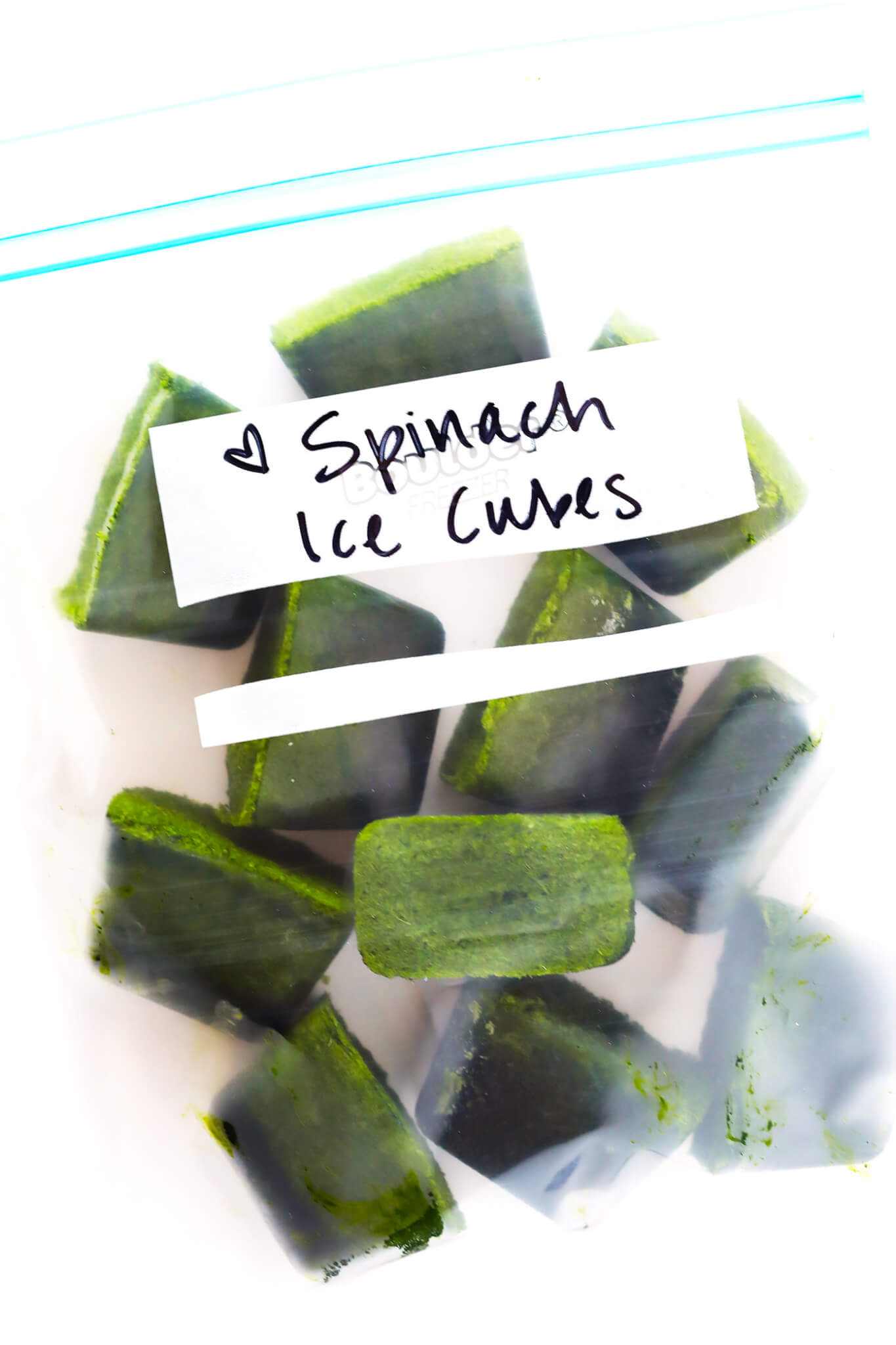 …then voila! A delicious batch of spinach ice cubes will be ready to add to your smoothies!! I recommend storing them in a nice thick freezer bag. Then you can just grab a few whenever you'd like to use them!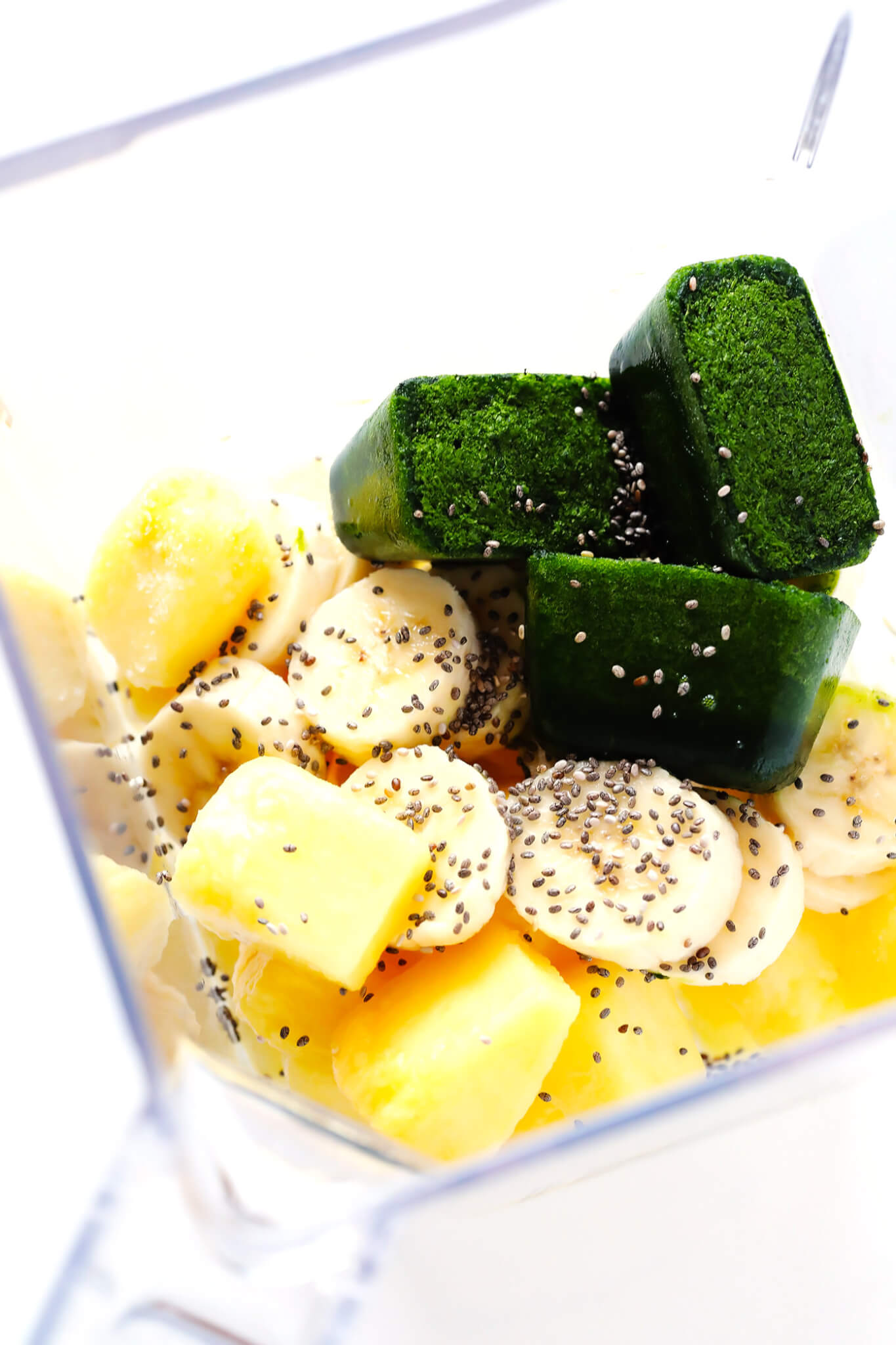 As far as portions go, I recommend starting with 1 or 2 per smoothie, then give it a taste and add more if you'd like. ? The amount of spinach in each cube will probably differ from batch to batch, depending on how thick your spinach mixture is. But after a smoothie or two, you'll figure out what amount tastes good.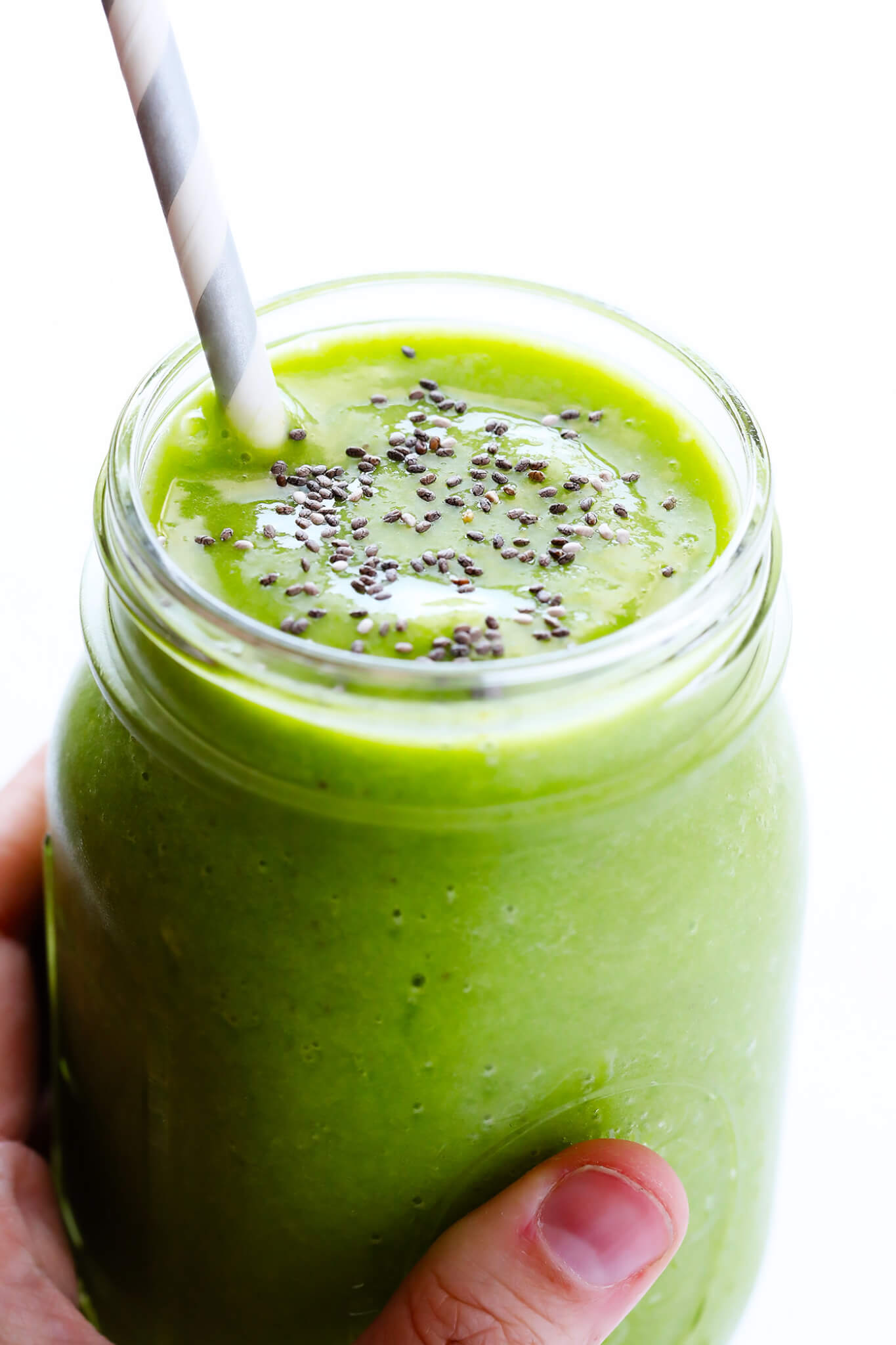 So whether you happen to have a surplus of spinach in the fridge (common in my house, since I often buy it at Costco)…or if you have a batch of spinach on its last leg that you need to use quickly…or if you're just looking for an easy hack to make more green smoothies…this recipe may just be a game-changer. 🙂
Happy freezing!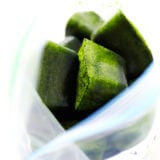 Yield: About 16 cubes
How To Make Frozen Spinach Cubes (for Green Smoothies!)
Learn how to make frozen spinach cubes with this easy method! They're perfect for green smoothies, or any other recipe that calls for pureed spinach.
Ingredients:
5 ounces fresh baby spinach*
2/3 cup coconut water (or water)
Directions:
Add spinach and coconut water to a blender, and puree until smooth. If the mixture seems too thick, add in extra coconut water.
Pour the spinach mixture into ice cube trays and freeze until solid.
Use immediately, or transfer to a freezer bag and store in the freezer for up to 3 months.
*Feel free to substitute kale, Romaine, arugula, chard, or other greens you like to add to smoothies in place of spinach (or combined with spinach).
Prep time does also not include freezing time. This depends on your freezer, but mine generally take about 4 hours to completely freeze.
Difficulty: EasyCategory: Gluten-Free


All images and text ©Gimme Some Oven
If you make this recipe, be sure to snap a photo and hashtag it #gimmesomeoven. I'd love to see what you cook!