Lemon chess pie has all the creamy flavor of classic chess pie, but it uses lemon juice and zest for a flavor twist. This is a Lemon Pie recipe you will love!
Make sure to check out my recipe for Chocolate Chess Pie too!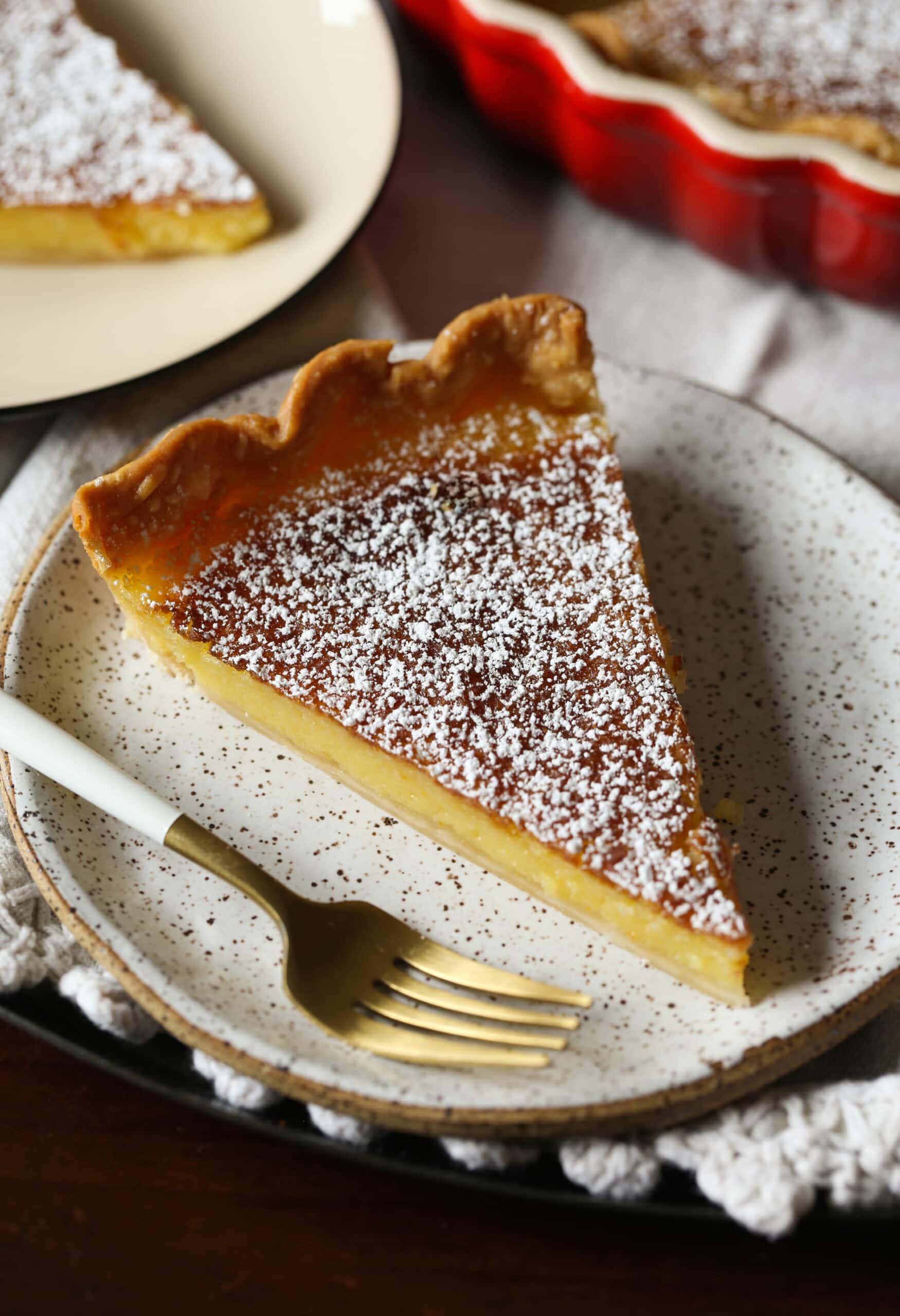 This recipe is made in partnership with Imperial Sugar. Click here for the FULL RECIPE.
What Is A Lemon Chess Pie?
Chess Pie is a classic Southern pie recipe, that actually originated in England. Without getting into too much history, it's a sweet pie recipe that is very easy to make with simple ingredients. Today I'm making a lemon version of the classic, and I might say that I prefer the tart lemon filling over the original! The filling almost tastes like lemon curd, so if you like lemon curd, you will LOVE this recipe!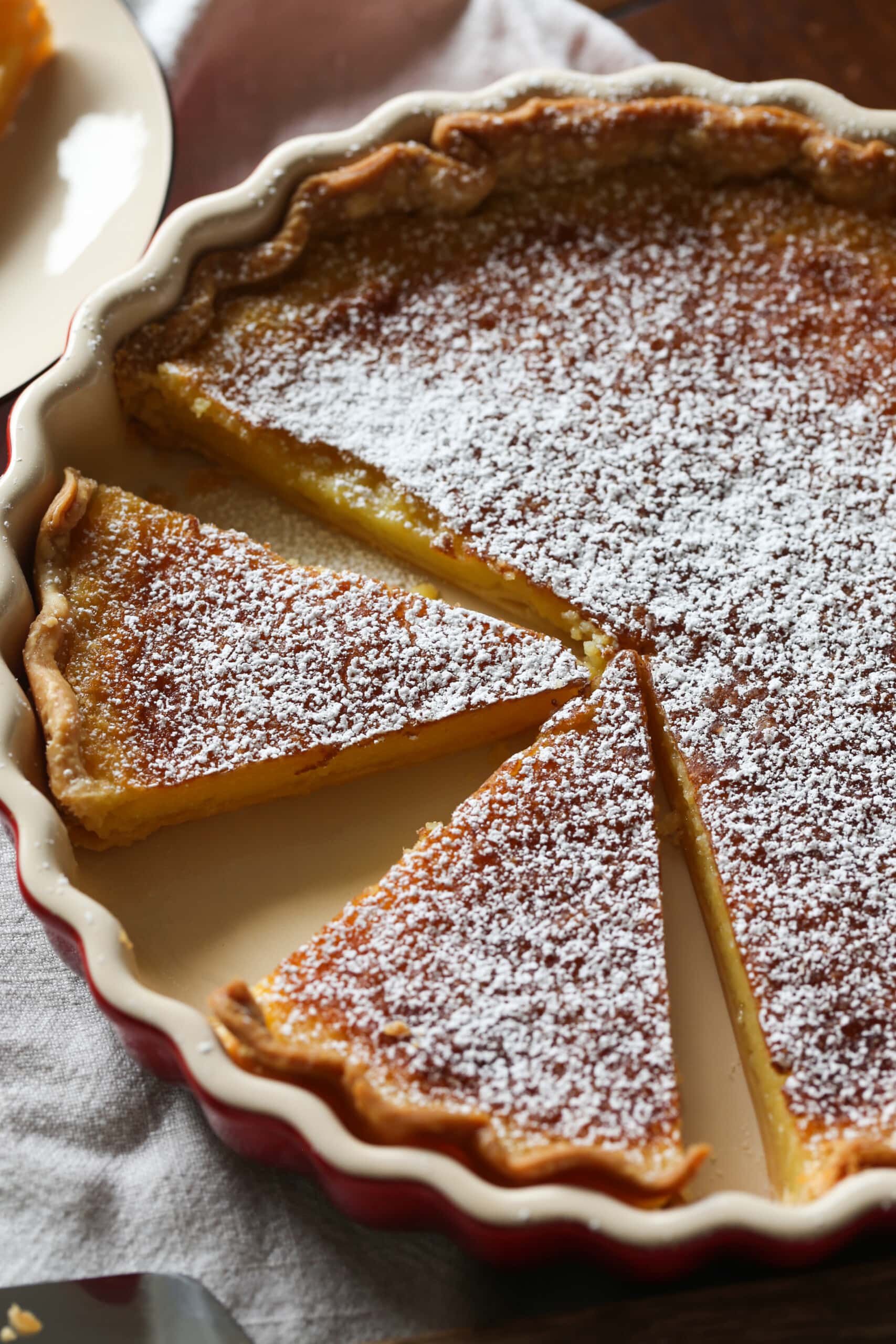 Ingredients for This Lemon Chess Pie Recipe:
This recipe makes a 9-inch pie. Make sure to hop over to Imperial Sugar for the FULL RECIPE
Pie dough. You can use homemade pie dough or you can buy store bought!
Large Eggs. The eggs are best at room temperature for this recipe so the pie bakes into an even custard.
Granulated sugar.
Lemons. You will  use the juice and the zest!
Melted Butter
Cornmeal. Not stone ground or course cornmeal. A regular or fine cornmeal works best for this pie recipe.
All purpose flour.
Kosher salt
Powdered sugar or whipped cream for garnish