These Tangy Chicken Fajitas are so easy to make and are full of flavor. This easy chicken fajita recipe is perfect for busy weeknights! Marinating chicken, green pepper and onion in vinegar, lime juice and seasoned marinade makes these the best chicken fajitas ever.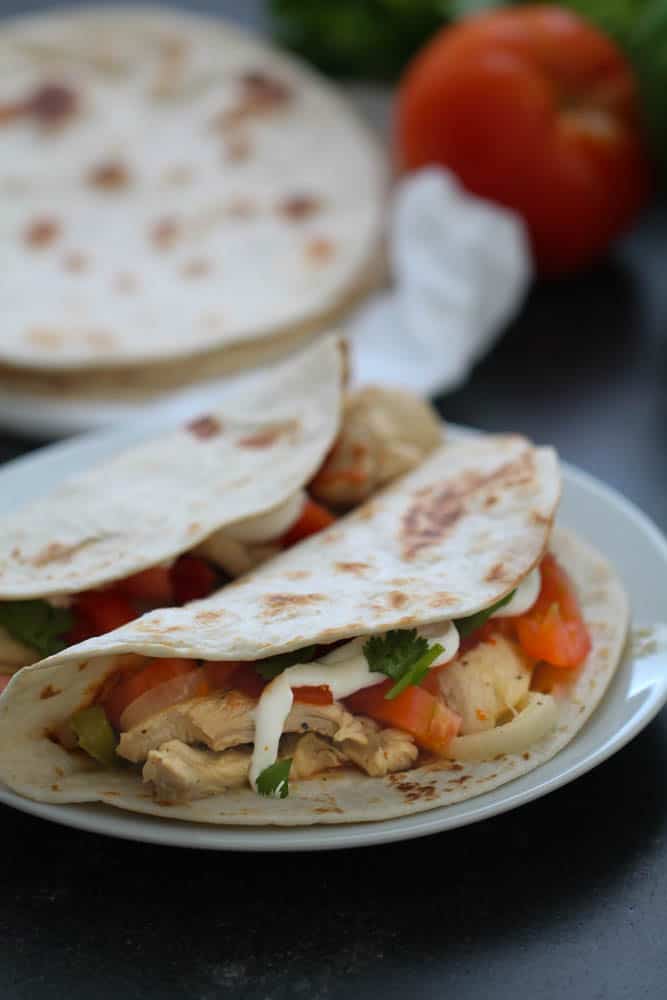 Our Marinated Chicken Fajitas are the fastest skillet meal you will make!
Some of our all-time favorite Mexican-inspired dishes are our Slow Cooker Chile Colorado Beef Burritos, Honey Lime Chicken Enchiladas, and Fiesta Chicken Nachos.
With four kids who are playing sports, taking lessons, etc. our weeknights get pretty crazy!
I have this easy chicken fajita recipe in my back pocket for when I know I am going to need throw dinner together in a hurry.
This recipe is perfect to make on a busy day, because you can prep it ahead of time in the morning and have dinner ready in a matter of minutes later in the day!
The best Chicken Fajitas
These Tangy Marinated Chicken Fajitas are marinated in a simple marinade then cooked to perfection in a skillet.
The onions and peppers are also marinated with the chicken for the ultimate flavor combination!  Serve in traditional flour or corn tortillas or wrap in a lettuce leaf for a low carb option.
Chicken Fajita Marinade
A flavorful marinade is what makes these chicken fajitas so good!  This easy marinade is made with vinegar, lime juice and Italian dressing mix.
These ingredients are great to keep on hand for a quick, flavorful marinade.
How To Make Marinated Chicken Fajitas:
These Tangy Chicken Fajitas are marinated to ensure juicy, flavorful chicken, peppers and onions.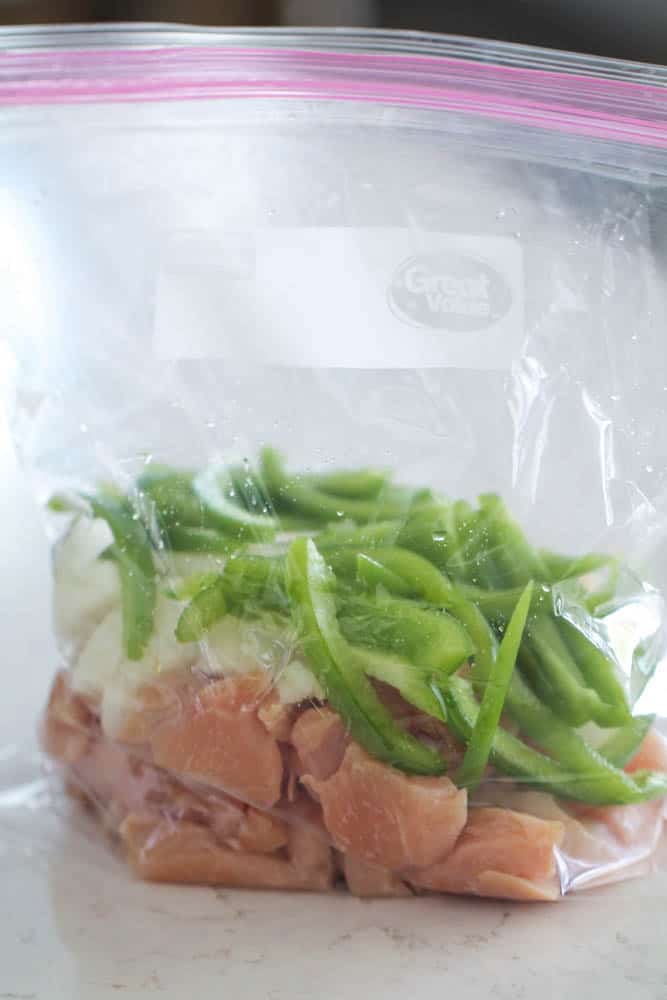 Place cubed chicken, sliced onion and sliced green pepper in a gallon-sized resealable bag.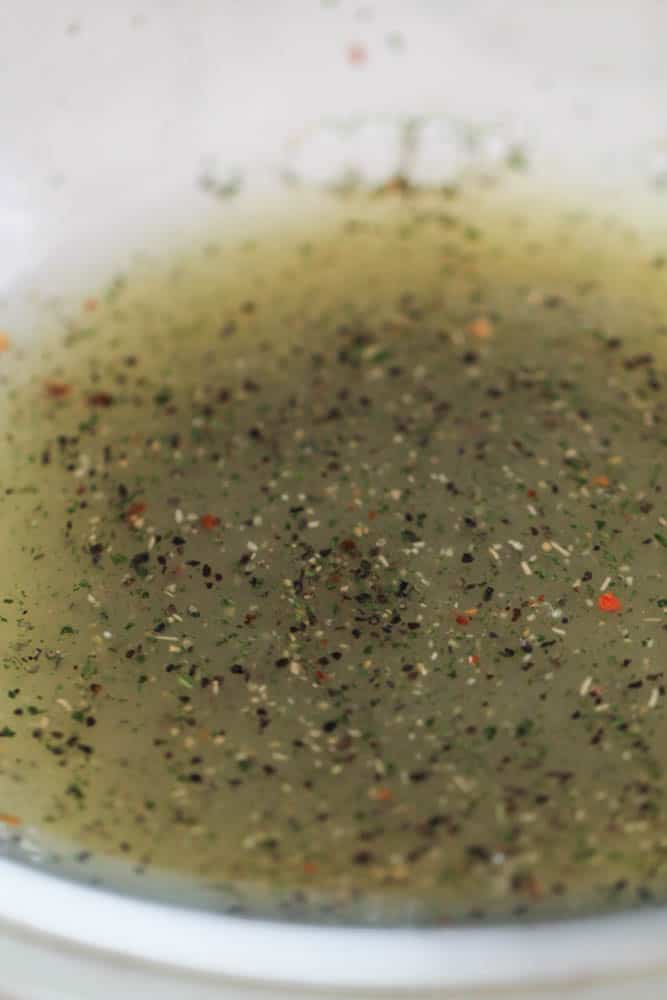 In a mixing bowl, whisk together vinegar, lime juice and salad dressing mix.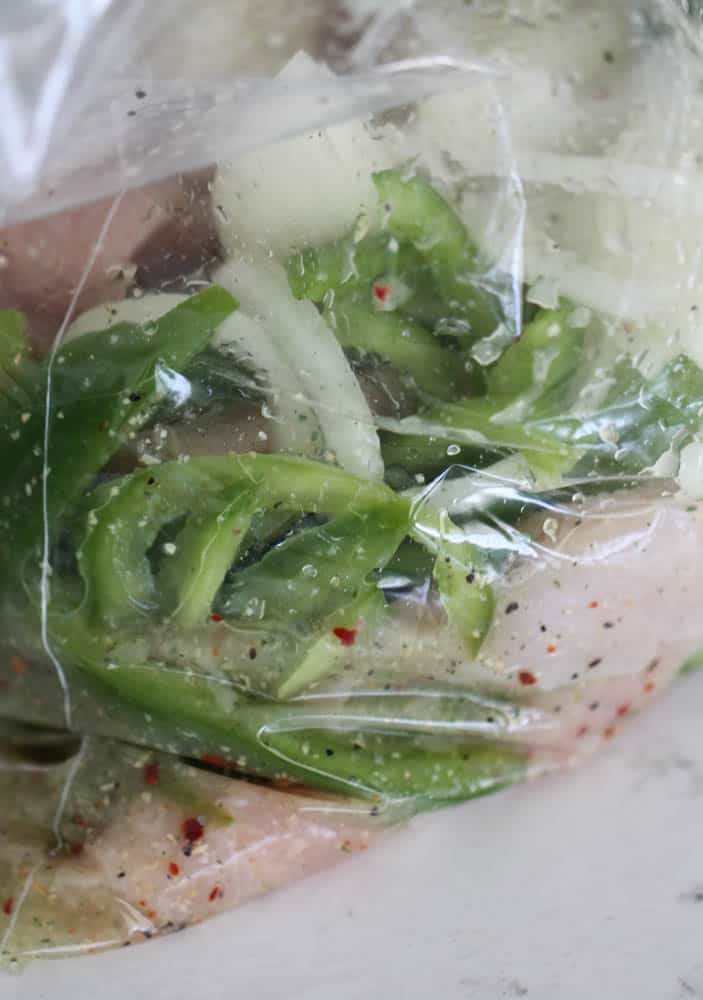 Pour over chicken and vegetables and seal bag.  Refrigerate for at least 3 hours.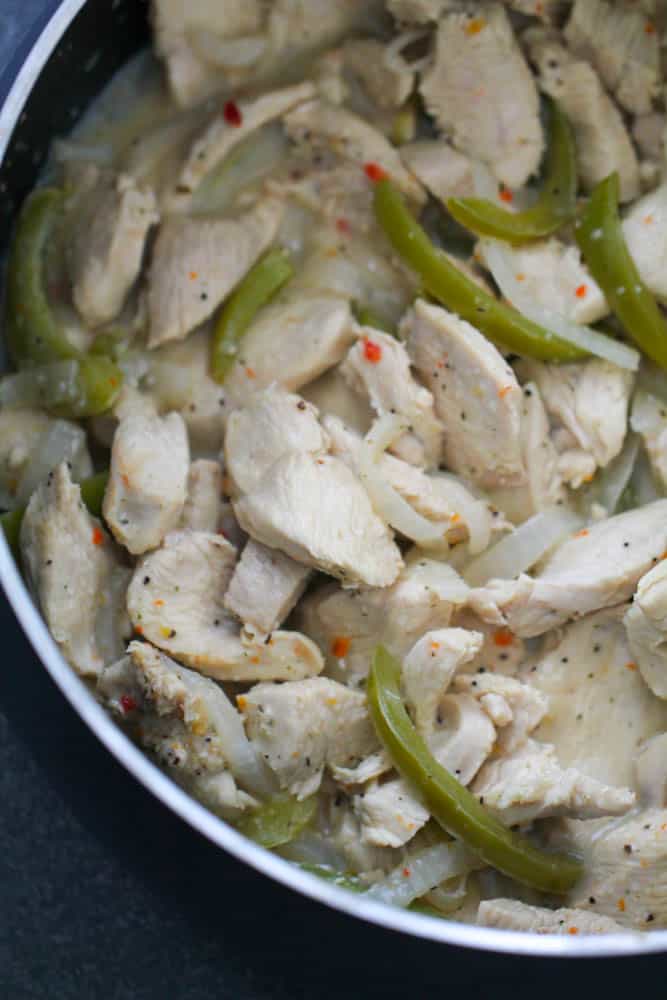 After chicken and vegetables have marinated, heat olive oil in a skillet over medium heat and saute until vegetables are soft and chicken is cooked through.
I simply pour the entire bag of chicken, vegetables and marinade into the skillet.  Some of the marinade will still be left in the skillet after cooking, so using tongs or a slotted spoon to get the chicken out of the pan will work best.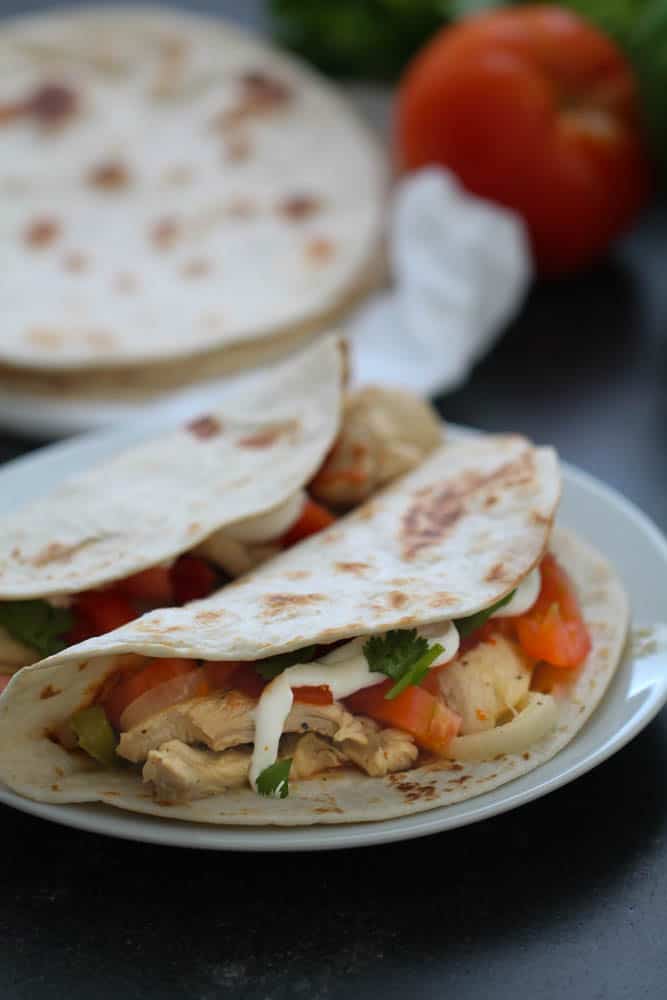 Serve chicken and vegetables in tortillas and top with sour cream, cilantro and salsa.
Related recipe: Love all things fajita? Try our Slow Cooker Fajita Soup!
You could also top these Tangy Chicken Fajitas with your favorite toppings, such as: