Moist, buttery matcha cake is a gorgeous green color with a subtle flavor of green tea. I've topped it all off with a creamy strawberry frosting! This is the perfect springtime cake!
Make sure to try my Matcha Shortbread Cookies too!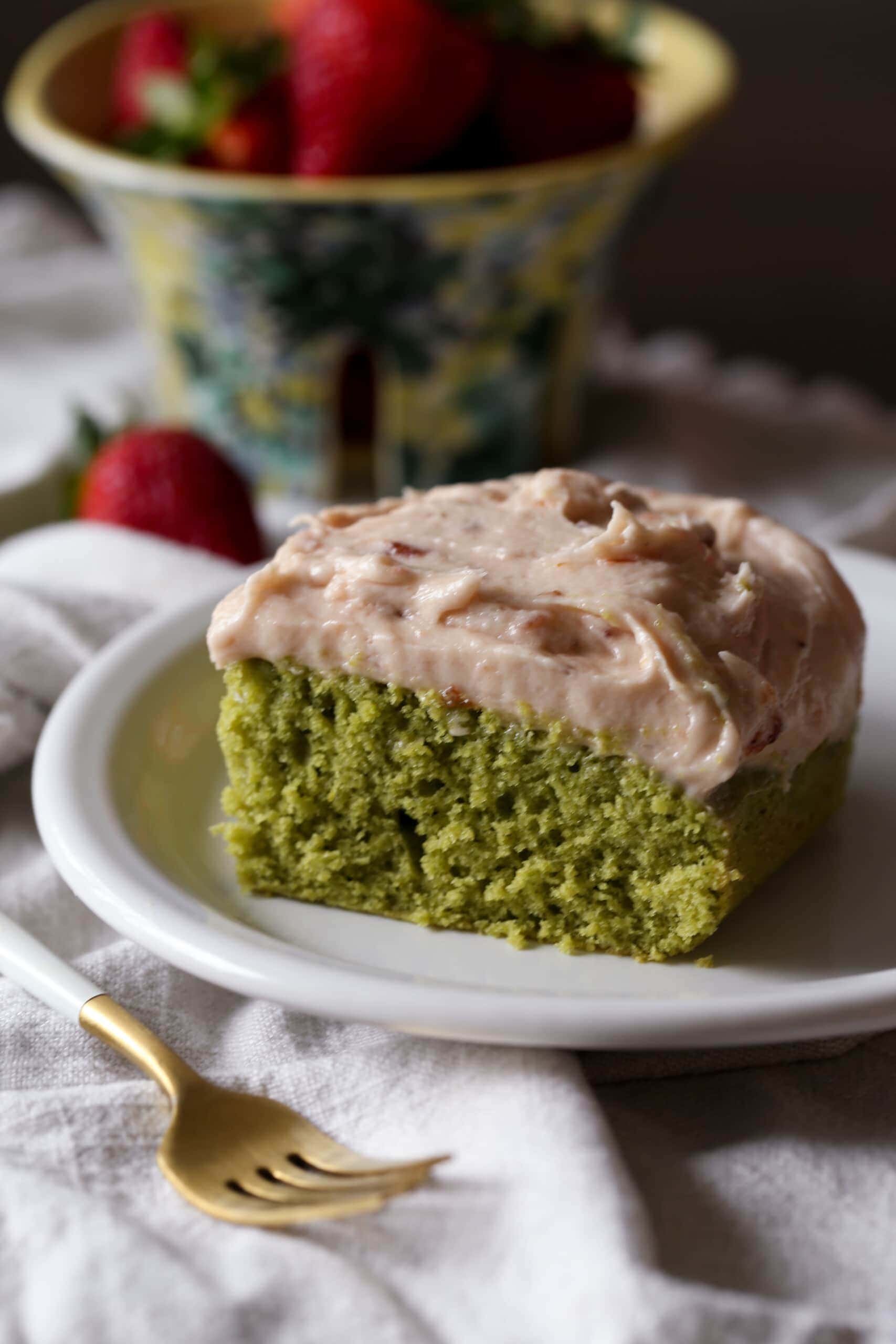 This post is in partnership with my friends at Imperial Sugar. CLICK HERE for the full recipe.
Green Tea Matcha Cake with Strawberry Frosting
This gorgeous cake is perfect for spring! The green tea matcha cake paired with the pale pink strawberry buttercream would be perfect on any Easter table or brunch. OR if you are a matcha lover, for anytime of the year!
What To Expect:
A beautifully green, green tea flavored sheet cake with a subtle sweetness.
Easy to make in a 9×13 pan OR as a layer cake in 2 8- inch round cake pans. 
Moist texture.
Done quickly and can be served on a cake plate or right out of your 9×13 baking pan!
What Is Matcha?
Matcha's literal translation is "powdered tea". When you make green tea you steep the leaves into hot water and remove the tea bag (or leaves) from the water and enjoy! With Matcha Green Tea the leaves are pulverized and whisked into the water or milk so you are actually drinking the leaves. You can add the matcha powder right into the cake batter which naturally colors the cake or baked good a beautiful green color while giving it the subtle flavor of green tea!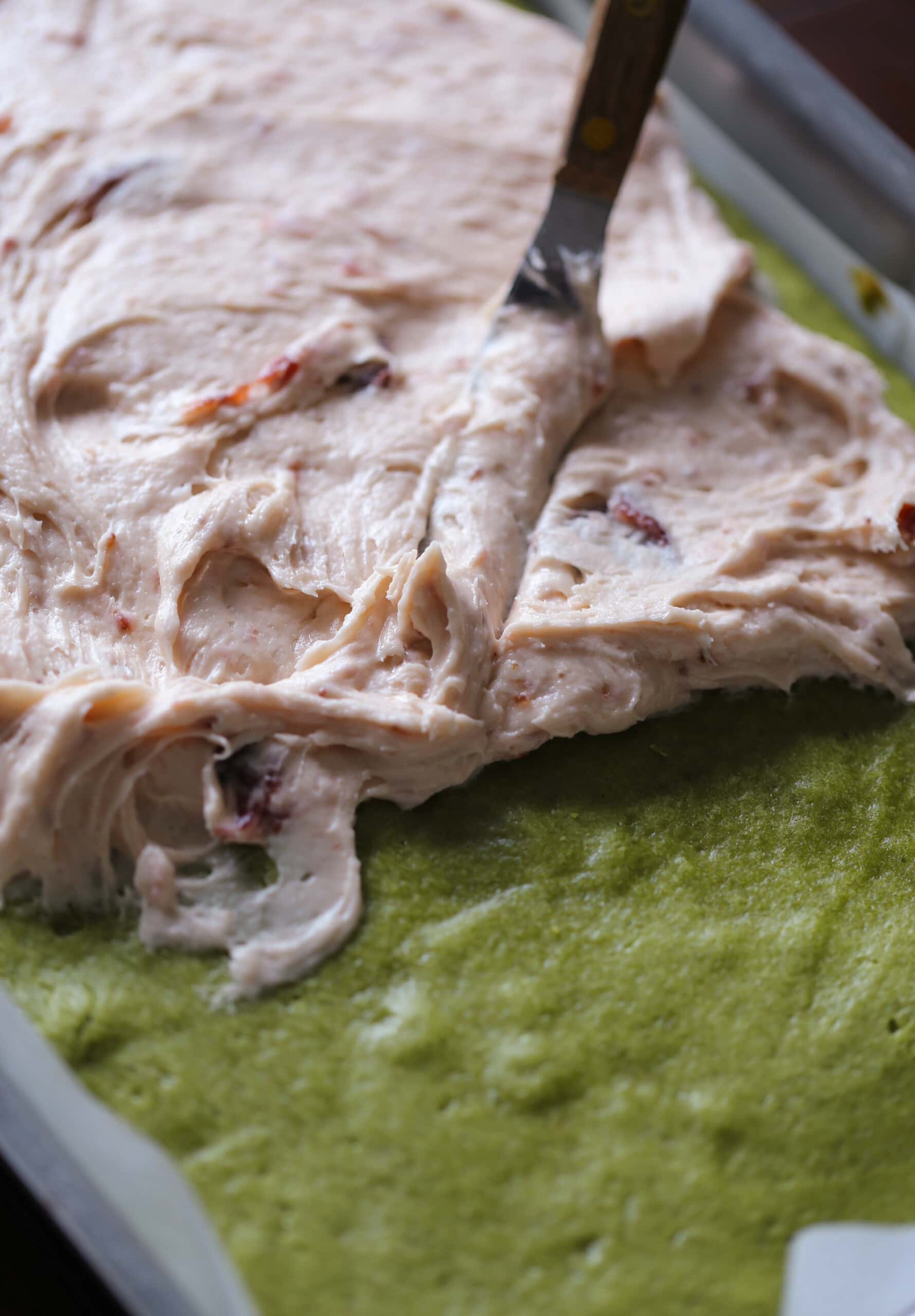 Choosing The Right Frosting for This Cake
I love the matcha paired with strawberry frosting, but you can absolutely mix it up and use something different! Here are a few ideas:
Ingredients You'll Need:
For the full ingredient list and recipe CLICK HERE.
Cake:
Butter at room temperature 
Granulated sugar
Large eggs
Vanilla extract
Baking powder
Kosher salt
Matcha powder
All purpose flour
Milk
Frosting:
Butter at room temperature
Strawberry preserves. You could also use strawberry jam or strawberry jelly. Preserves has pieces of fruit throughout, so if you don't love that, you can use jam which will have seeds, or jelly that won't!
Powdered sugar