Matcha Ginger Green Smoothie
Easy5 minsGluten-Free
This Matcha Ginger Green Smoothie is quick and easy to make, super fresh and delicious, and full of feel-good ingredients that'll get your day off to a strong start.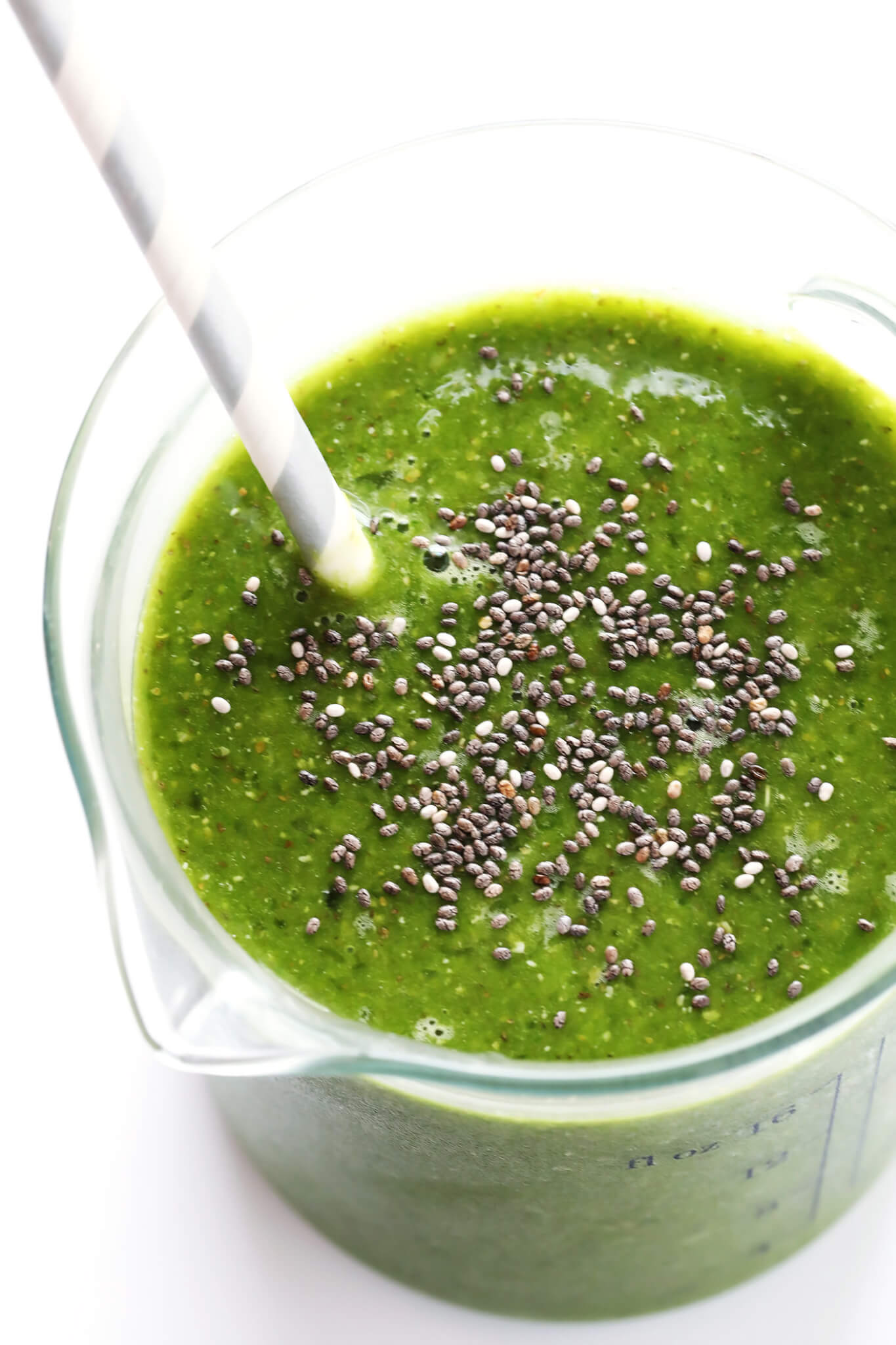 As of today, we have less than 6 weeks to go until our wedding! ? ? ?
I'm getting so excited!! And — gotta be honest — I'm also suddenly starting to feel extra motivated to look and feel my best in this lovely wedding dress I'm going to be wearing. (In case you missed it, I shared a little peek of it in Friday's post Friday's post.) . Don't worry, I'm totally not into crazy crash bridal diets or anything. But I am feeling motivated to try and eat really well over these next few weeks so that I can feel as strong and healthy and present as possible on our big day. (And be in good shape to dance the night away at our reception!)
So in hopes of getting in more greens before the wedding, I'm committing to try and start my days with a green smoothie every morning leading up to the wedding. I mean, hopefully the habit will stick long after. But it seems like a good little challenge at least for 7 weeks. ?? I already have a handful of green smoothie recipes here on the site, and usually just improvise new ones with whatever ingredients I have on hand each day. But if any of you have any awesome recipes that you recommend, hit me up! I'd love to try 'em!
This one above happens to be one of my recent favorites. It's made with organic matcha green tea powder, which I love because it provides an extra energy boost in the morning (plus all of those good-for-you green tea nutrients). Then it's loaded up with fresh orange and ginger (two of my favorite classic tea flavors), fresh spinach (greens!), chia seeds (or whatever other add-ins you love), and lots of coconut water (which includes lots of natural electrolytes). Super delicious, and super easy to make. I think you're going to love it!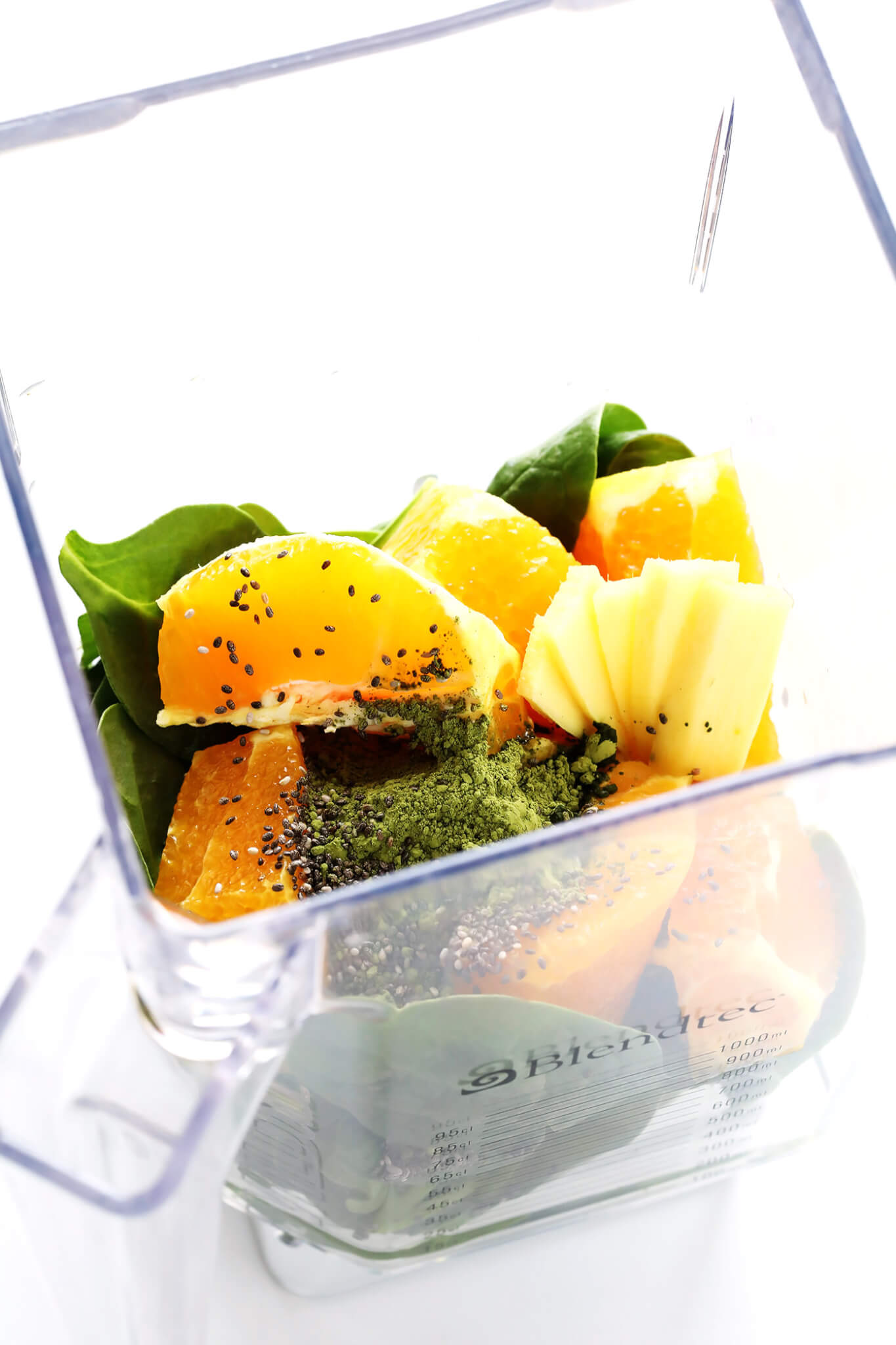 To make the smoothie, simply toss everything in a blender…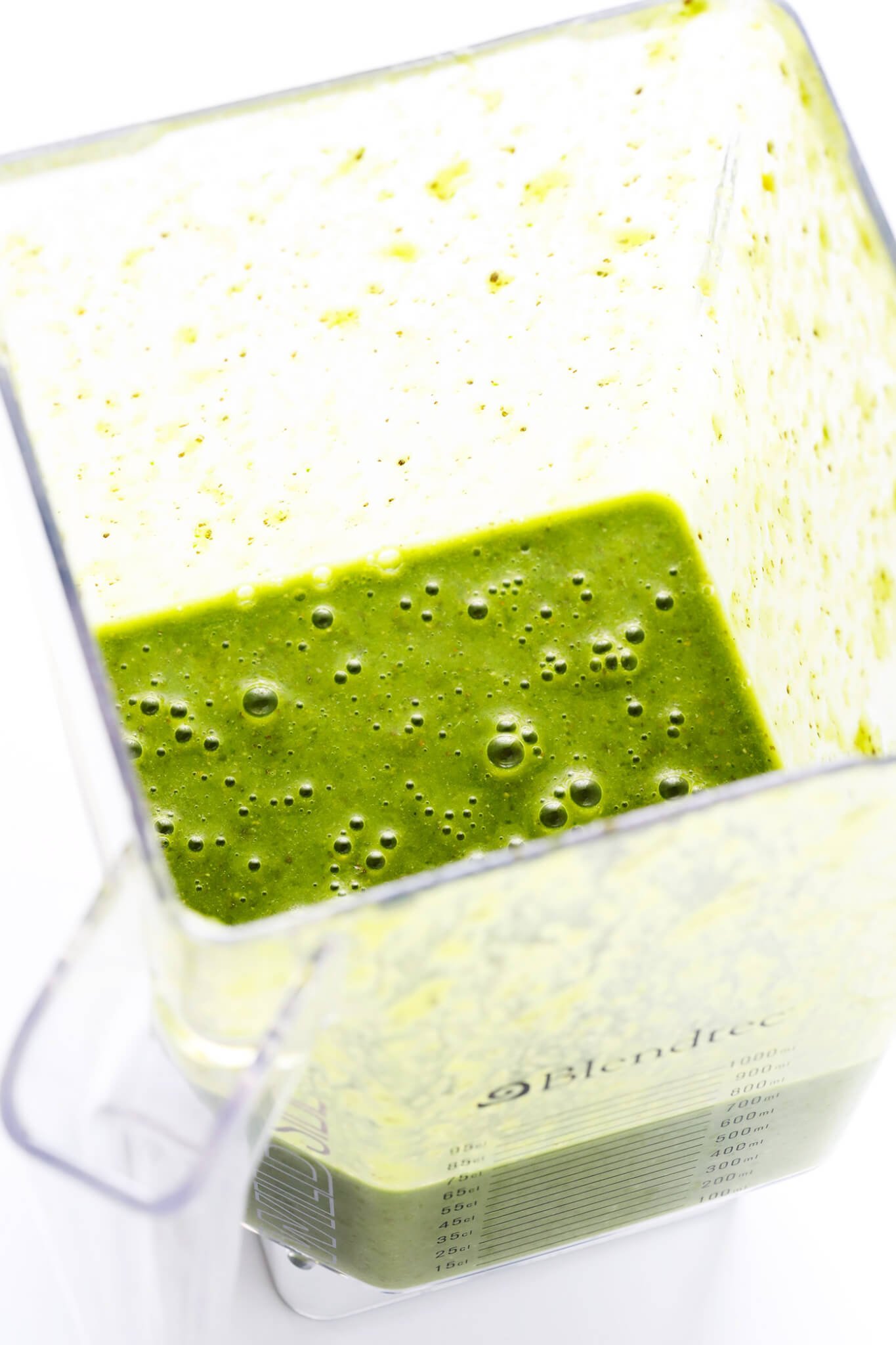 …and puree until smooth.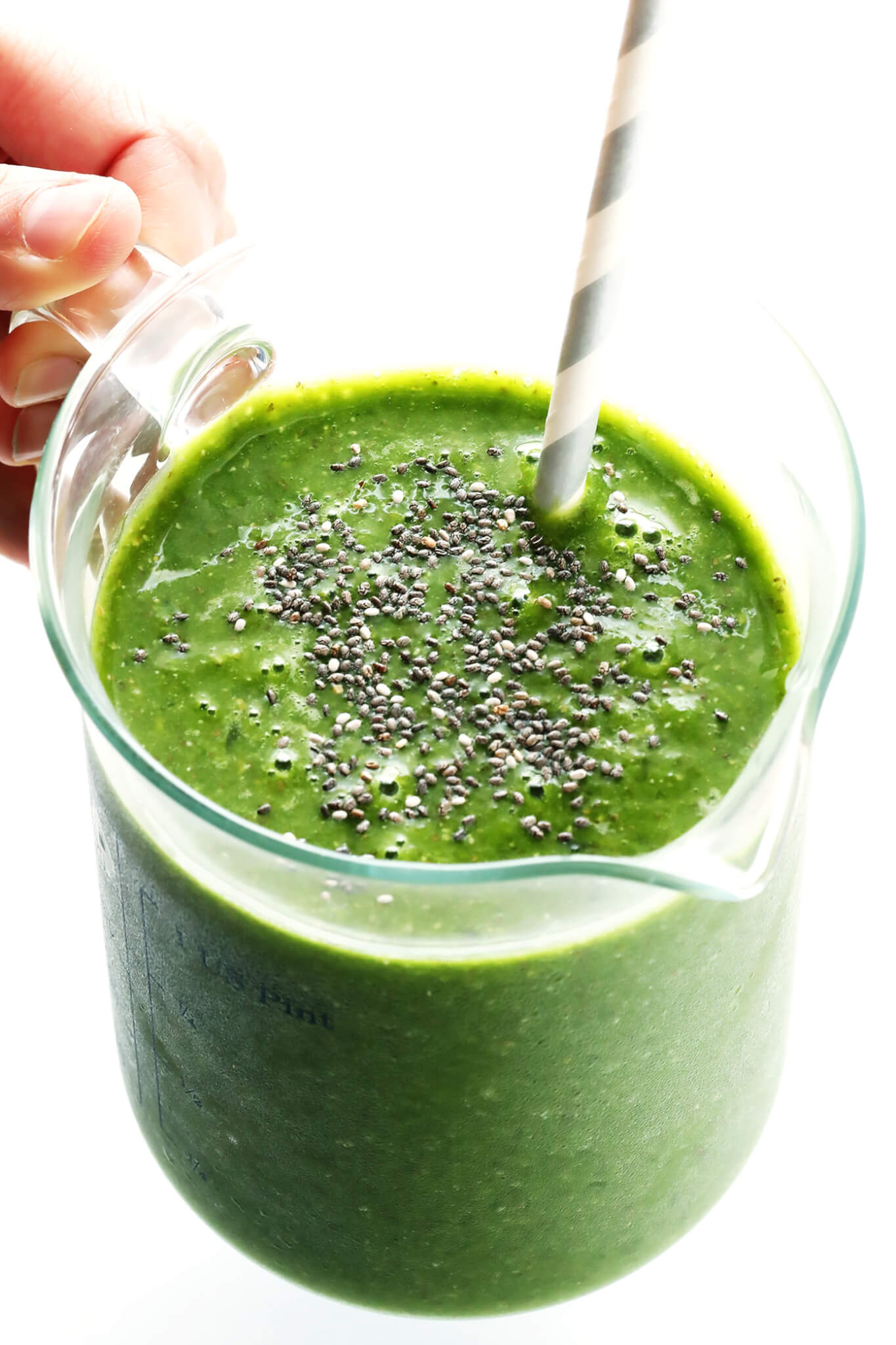 Then feel free to garnish with your favorite smoothie "sprinkles" (chia, hemp seeds, bee pollen, you name it)…and enjoy!
It's super simple, super delicious, and overflowing of feel-good ingredients to get your day off to a good start.
Cheers, guys! ?

Yield: 1-2 servings
Matcha Ginger Green Smoothie
This Matcha Ginger Green Smoothie is quick and easy to make, super delicious, and full of feel-good ingredients that'll give you a great start to the day!
Ingredients:
2 fresh oranges, peeled and quartered
1 large handful baby spinach
1 inch knob of fresh ginger, peeled and thinly-sliced
2/3 cup coconut water
1 tablespoon chia seeds
2 teaspoons organic matcha green tea powder
1 cup ice*, more or less
Directions:
Add all ingredients to a blender and purée until smooth. Add more ice if needed to thicken.
Serve immediately, garnished with extra chia seeds if desired.
*I like making ice with coconut water for smoothies. More flavor and nutrients than regular water. ??

Difficulty: Easy
Category: Gluten-Free

If you make this recipe, be sure to snap a photo and hashtag it #gimmesomeoven. I'd love to see what you cook!
This post contains affiliate links.