Not all of of my "meal in a jar" recipes are soups, but a lot of them are. We'll branch out at some point, I promise! In the meantime, this is the second recipe in a series that started recently when I posted a favorite tortellini soup in a jar. You were incredibly receptive to that (♥!!), so here we are with a second meal in a jar. It's an herb-flecked, hearty, Italian Barley Soup. Italian-ish would probably be a more accurate description as I like to boost the jar contents with mung beans and quinoa from my pantry, and any vegetables tend to be added at the end rather than the start.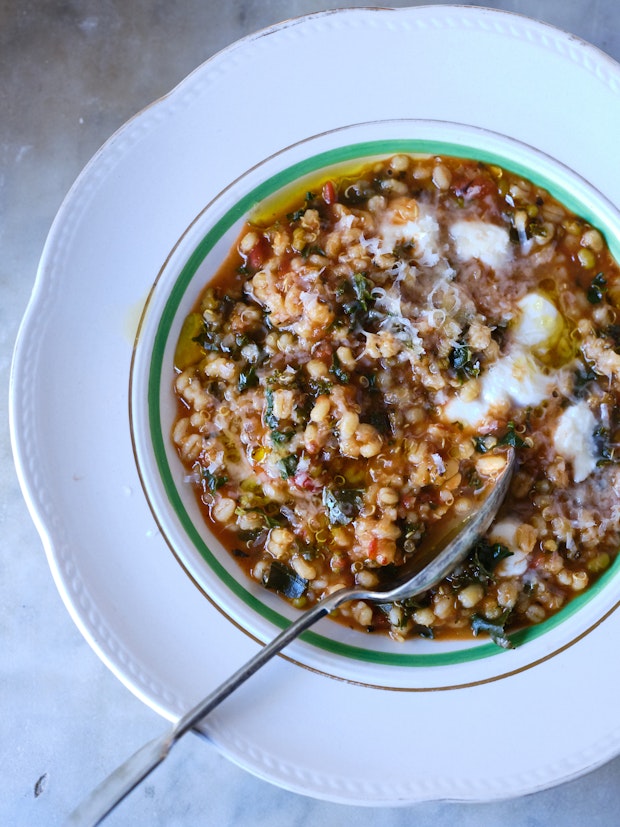 I love to keep these jars on hand for fast weeknight meals and take them out on road trips and camping as well. I keep the base recipes pretty strict and my general rule of thumb is to aim for "just add water." Or, in this case (and the tortellini soup), just add water + a can of tomatoes is fair game. The idea is that if all you have is the content of the jar, water, and perhaps an pantry-friendly ingredient or two, you have all you need for a really good meal.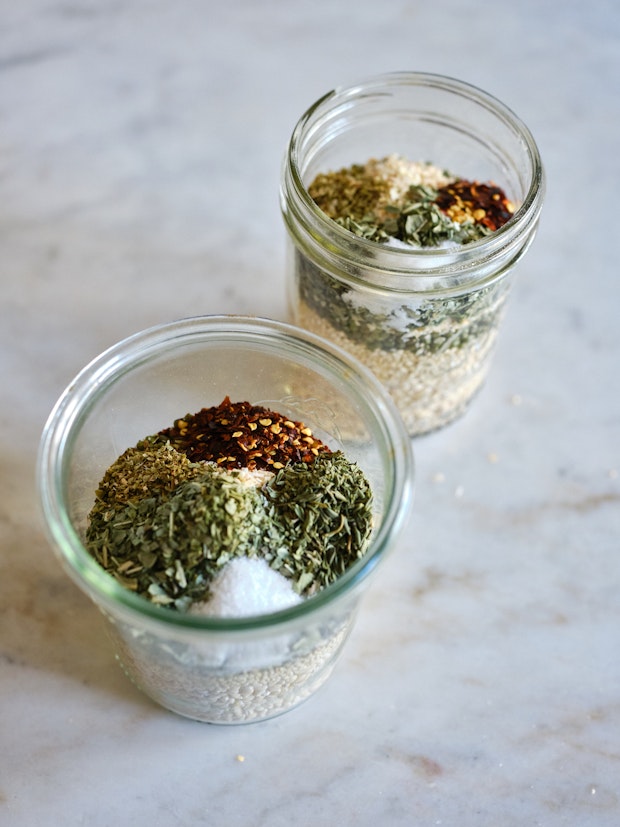 Italian Barley Soup Variations & Ideas
swap in 1 cup of pearled farro for the barley. Or go halfsies!
add a well-drained can of chickpeas
put an egg on it, my preference here is poached
drizzle with chile oil
add some cubes of root vegetables like potatoes, carrots, or sweet potatoes along with the jar contents. This gives them enough time to cook alongside the grains.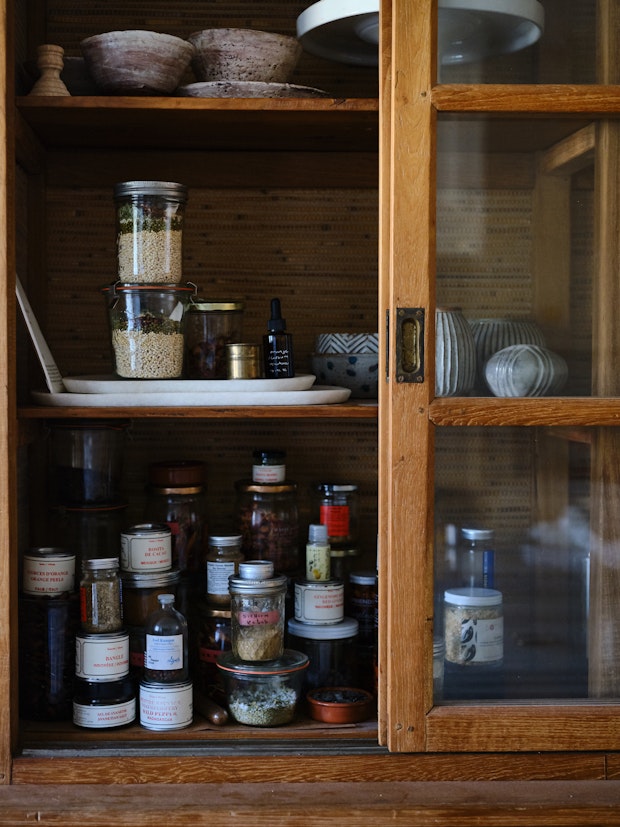 This soup fits nicely in a pint jar. I always get emails about the jar pictured on the left (below) here, it's a Weck jar, and they come in a range of sizes and shapes. I also love to reuse all manner of jam and sauce jars in for storage in an effort to keep plastics to a minimum in my kitchen.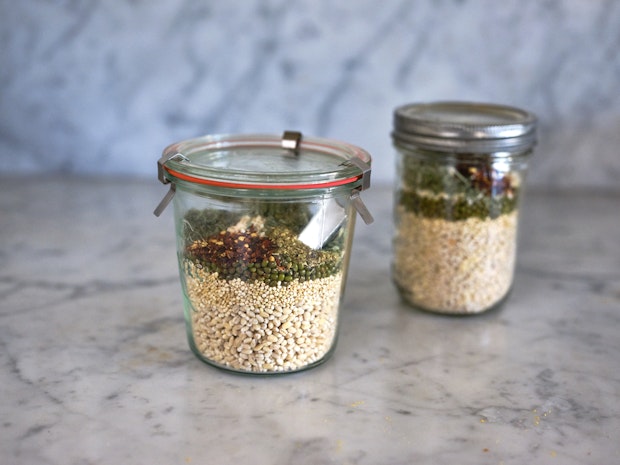 One other thing I'll mention is don't store these "forever". I try to use mine in the coming month or so. The grains will be better (and not rancid), herbs and spices more fragrant, and all the rest.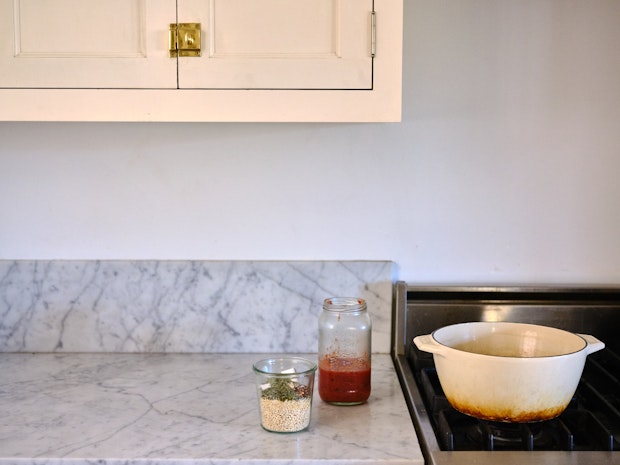 You might not think the contents of this jar will deliver a big pot of soup, but it does! The grains really swell up and absorb the herby-tomato broth. You might even need to add an extra splash of water depending on how long you allow the soup to simmer – to thin things out to your liking.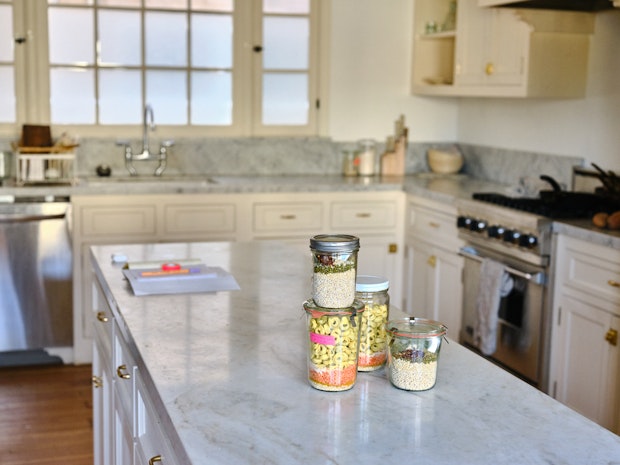 Here's a collection of dump & stir meals in jars ready to go (above photo). If you're interested in any of the baking versions I do, let me know! I take those out with us too when camping – for pancake mixes, breads baked in our portable pizza oven, etc. Or I'm happy to stick with soups, curries, and the like for now.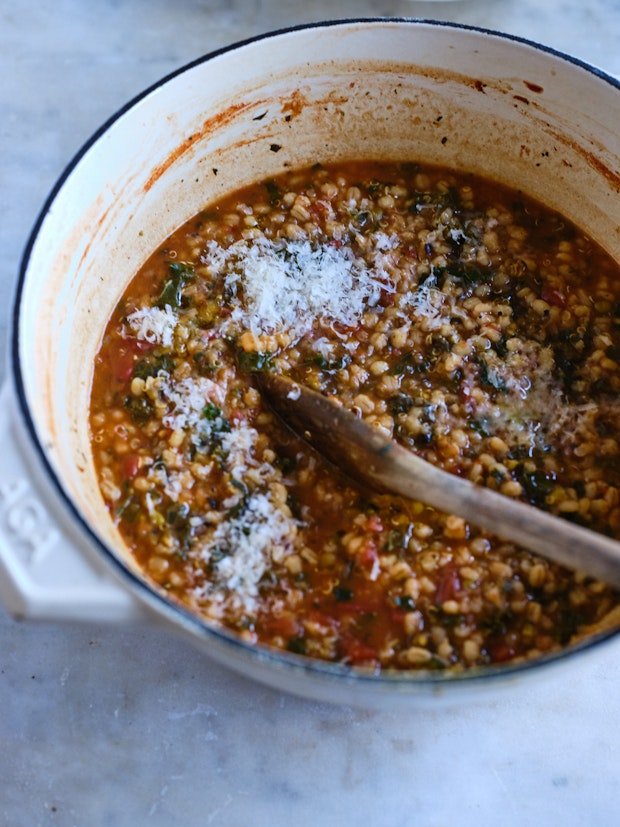 More Ideas!
I mention this down below, in the recipe, you can add all sorts of fresh vegetables to this soup depending on what you have on hand. I typically add lots of chopped kale. We have a seemingly endless supply of it coming from our garden plot. It cooks way down, so if you're going to use it go ahead and use more than you might think. Broccoli florets are another good booster vegetable to get some green going in your bowl. Chopped or shredded cabbage is also a super choice here. 
Here's the Meal in a Jar: Tortellini Soup, and here's where you can browse the complete archive of soup recipes.
Original Source Link