These Rice Fritters, aka Sweet Calas, are a southern fried doughnut famous in New Orleans. Crispy on the outside, soft and tender on the inside, coated with powdered sugar!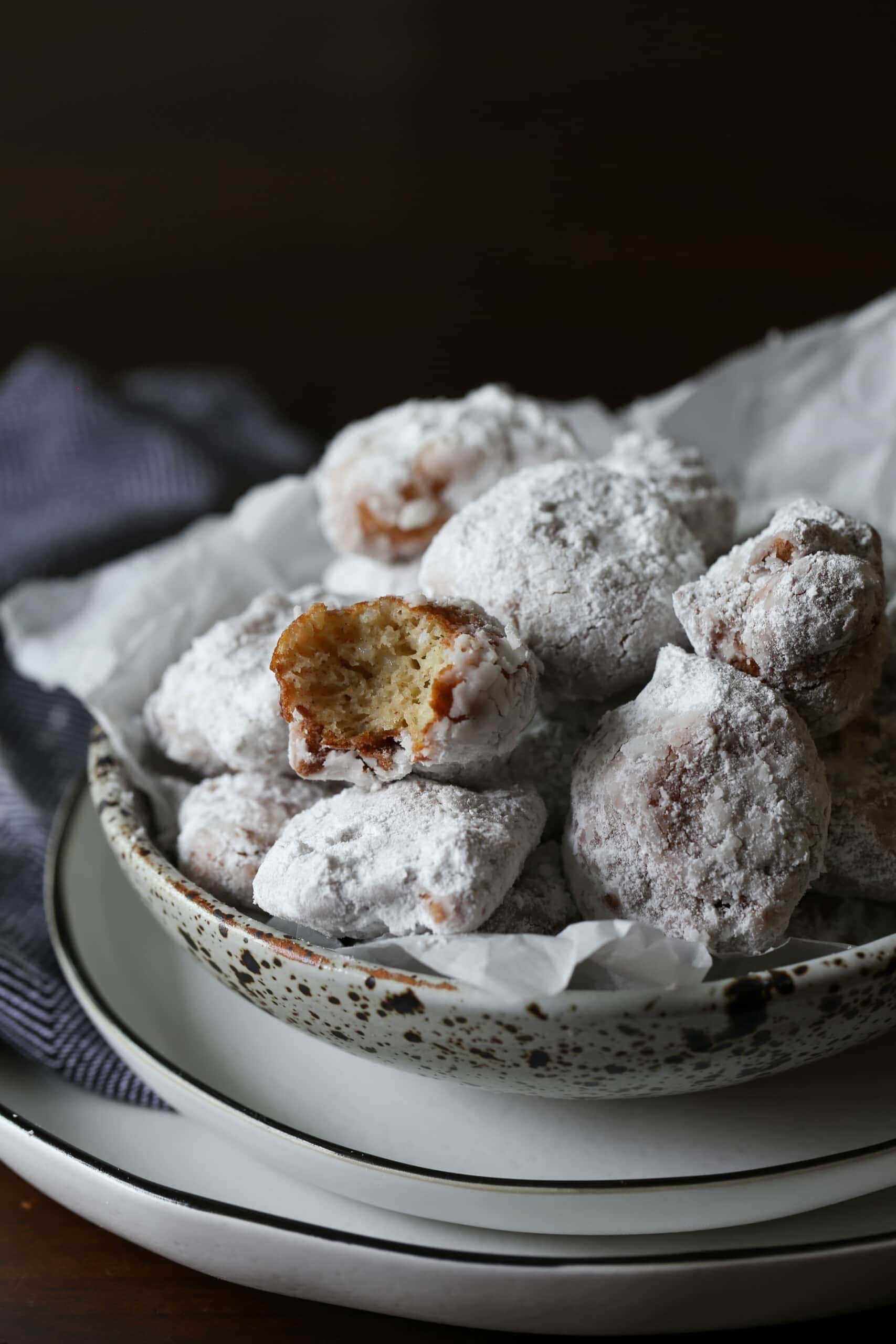 This recipe was developed in partnership with my friends at Imperial Sugar. CLICK HERE FOR THE FULL RECIPE.
Sweet Rice Fritters Are A Classic Creole Recipe
Rice Fritters are a classic southern recipe. The sweet yeast batter is mixed with mashed rice to create a tender fritter-style doughnut that is fried until golden and coated with powdered sugar. Calas used to be a popular street food in New Orleans, much like Zeppole or beignets. 
Sweet Calas – What To Expect:
These little rice fritters are crispy on the outside and soft and tender on the inside. The yeast dough is flavorful and airy, while the mashed rice adds texture. 
Grab a napkin because you're sure to get powdered sugar all over your shirt!
The subtle cinnamon flavor in the batter really makes these little doughnuts unique! You could even add small diced apples into the batter to create a rice apple fritter!
Make ahead! Start the batter the night before, and in the morning it will be ready to fry for a special breakfast!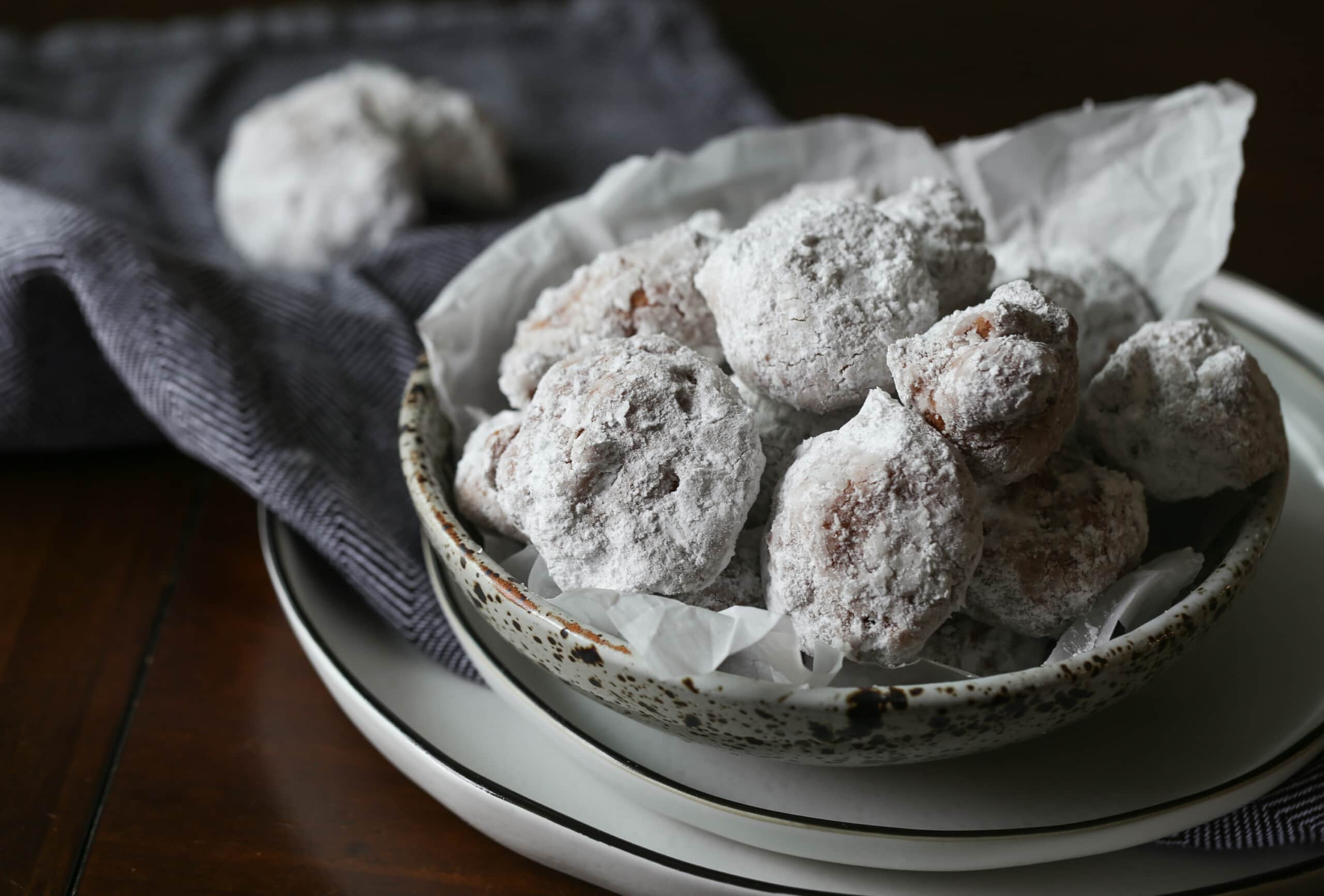 Ingredients:
For the full list of ingredients with measurements CLICK HERE
Cooked rice. You will want to use soft rice, and mash it up well! If using leftover rice, reheat it with a bit of water to steam it. You don't want the rice to have any "bite"
Active Dry Yeast. You can also use Rapid Yeast as well!
Warm water 
Large eggs
Granulated sugar
Kosher salt
Ground cinnamon
All purpose flour
Vegetable oil for frying
Powdered sugar for coating
How To Make Rice Fritters (Step by Step):
Place the mashed rice into a medium bowl and set aside. Do your best to mash the rice as best you can. The rice adds texture, but you don't want whole grains of rice in the fritter.