These pumpkin cream cheese muffins are the perfect fall breakfast. Soft, pumpkin muffins with a sweet cream cheese filling and topped with a buttery streusel are even better than Starbucks!
Make sure to try my Pumpkin Bread Recipe too…it's the absolute BEST!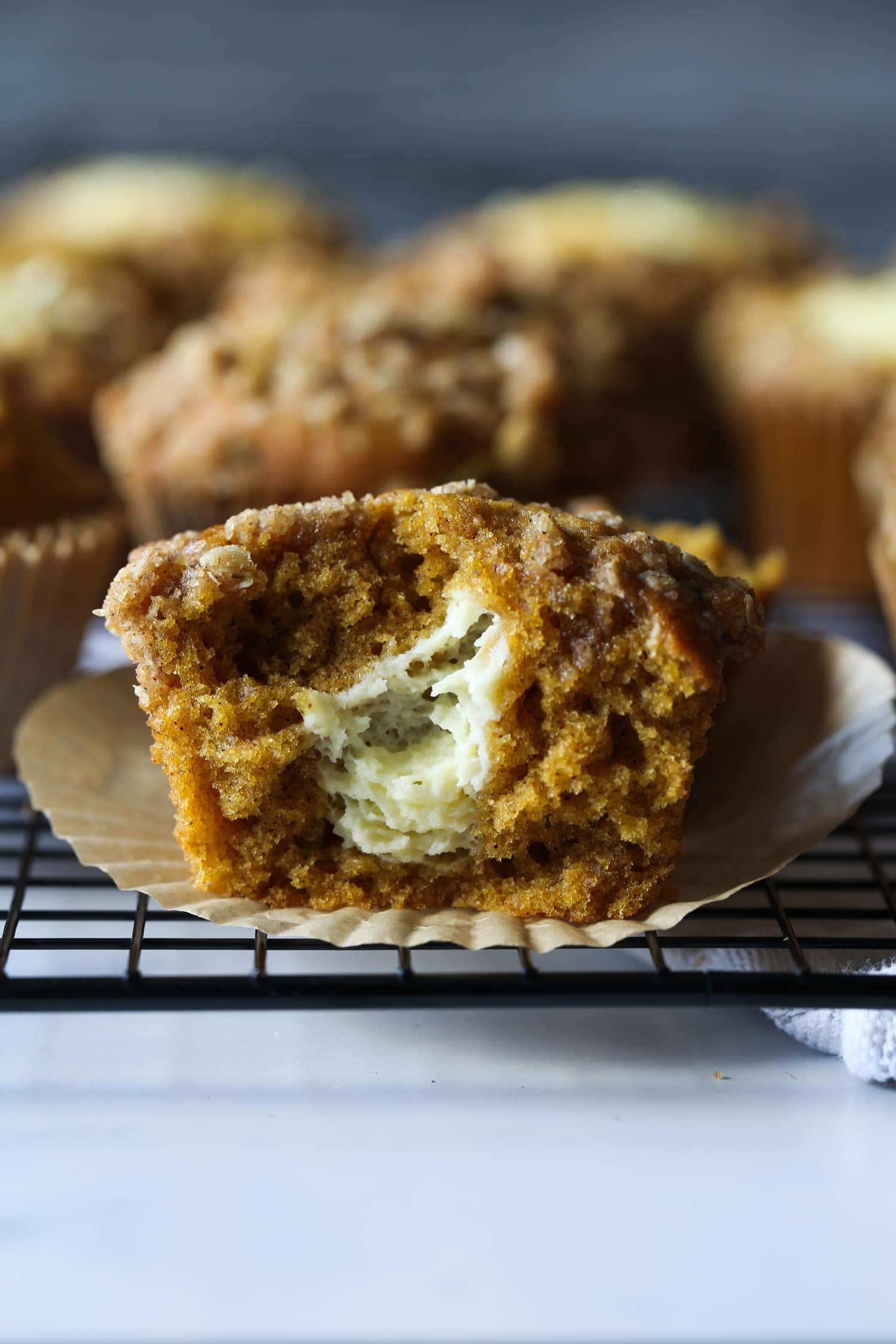 These Pumpkin Cream Cheese Muffins Are My Version Of A Starbucks Copycat Recipe!
These Pumpkin Muffins are so incredibly delicious! They are my version of the popular muffin that comes out at Starbucks every year, but even better. I have made these three ways: with the cream cheese on top surrounded by streusel topping, with the cream cheese inside and the streusel covering the top of the muffin, AND with the cream cheese on top without any streusel if that's what you like! I wanted to give you a few options and show you just how easy these pumpkin muffins are!
You Will Love the Cream Cheese Filling!
The cheesecake filling inside (or on top of) these muffins is absolutely delicious. It's a creamy bite that pairs beautifully with the spiced pumpkin muffin. The cream cheese adds a little something special to this recipe, in my opinion, but if you don't like cream cheese you can absolutely omit it. But I love it, and I think you will too!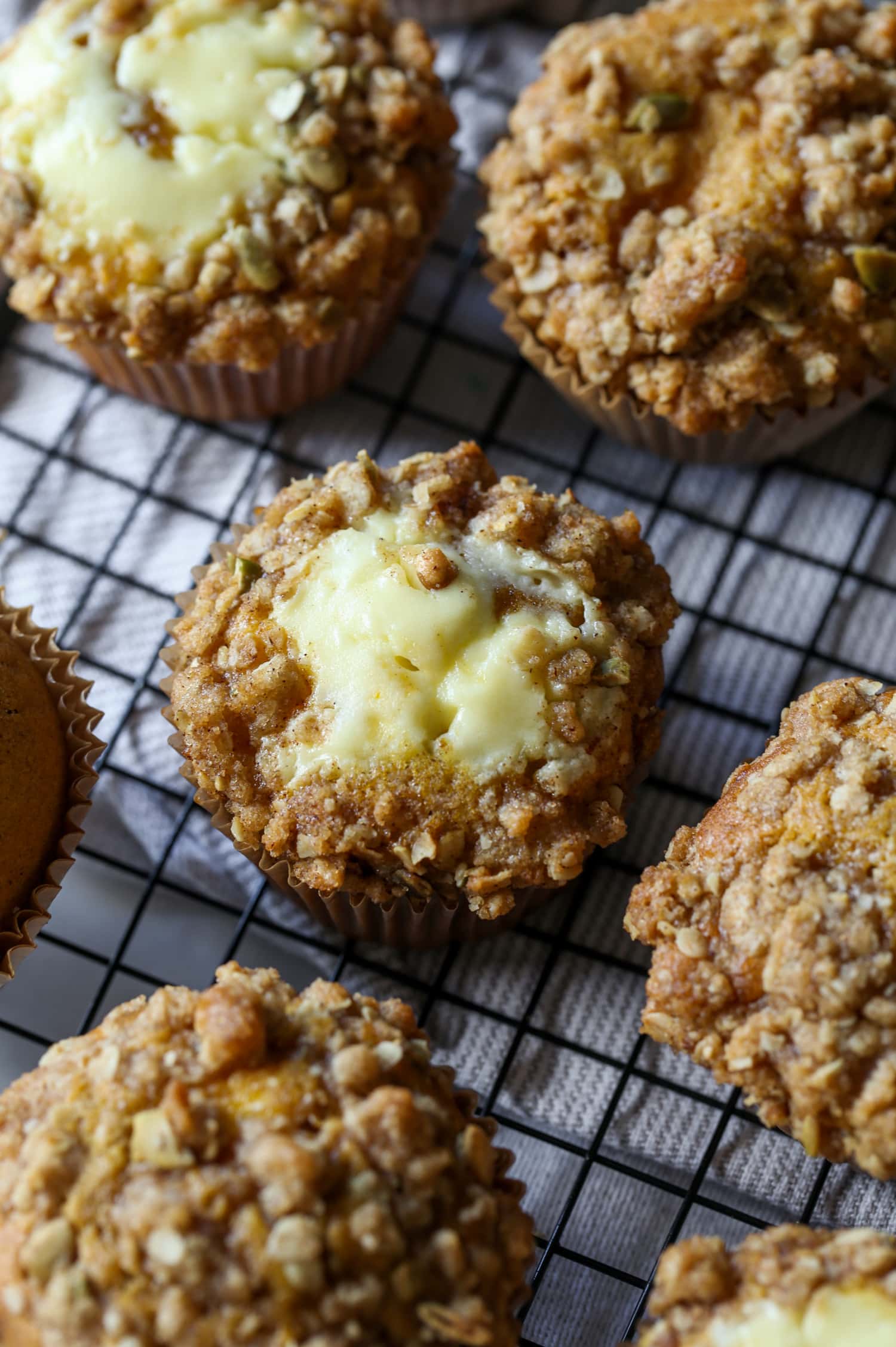 Ingredients/Yield: 24 Standard Muffins
I've broken up the ingredients list into 3 parts here for you to make it easier: the cream cheese filling, the muffins, and the streusel topping! The full ingredient list with the measurements is in the recipe card at the bottom of the post!
Cream Cheese Filling:
Cream Cheese at room temperature
Large egg
Granulated Sugar
Pumpkin Muffins:
All purpose flour
Pumpkin pie spice. If you don't have pumpkin pie spice use 2 teaspoons ground cinnamon, 1/2 teaspoon ground nutmeg, and 1/2 teaspoon ground ginger.
Cinnamon
Kosher salt
Baking soda
Vegetable oil. You can also use canola oil as well.
Granulated sugar
Large eggs
Pure pumpkin puree. Don't get this mixed up with pumpkin pie filling. Make sure you're using 100% pure pumpkin!
Streusel Topping:
Light brown sugar
Butter at room temperature
Quick oats. You can also use old fashioned oats if that's what you have on-hand. I prefer the texture the quick oats give as they are cut into smaller pieces.
All purpose flour
Ground cinnamon
Pumpkin seeds. I like to use salted pumpkin seeds in the streusel topping, for a little bit of a salty bite!