These hot dogs dipped in sweet cornmeal batter, otherwise known as corn dogs or specifically corn dog nuggets, are perfect for a fun appetizer or snack! Homemade Mini Corn Dogs are always a hit with kids and adults alike.
Make sure to try my Corn Dog Muffins and my EPIC Pigs In A Blanket recipe too!!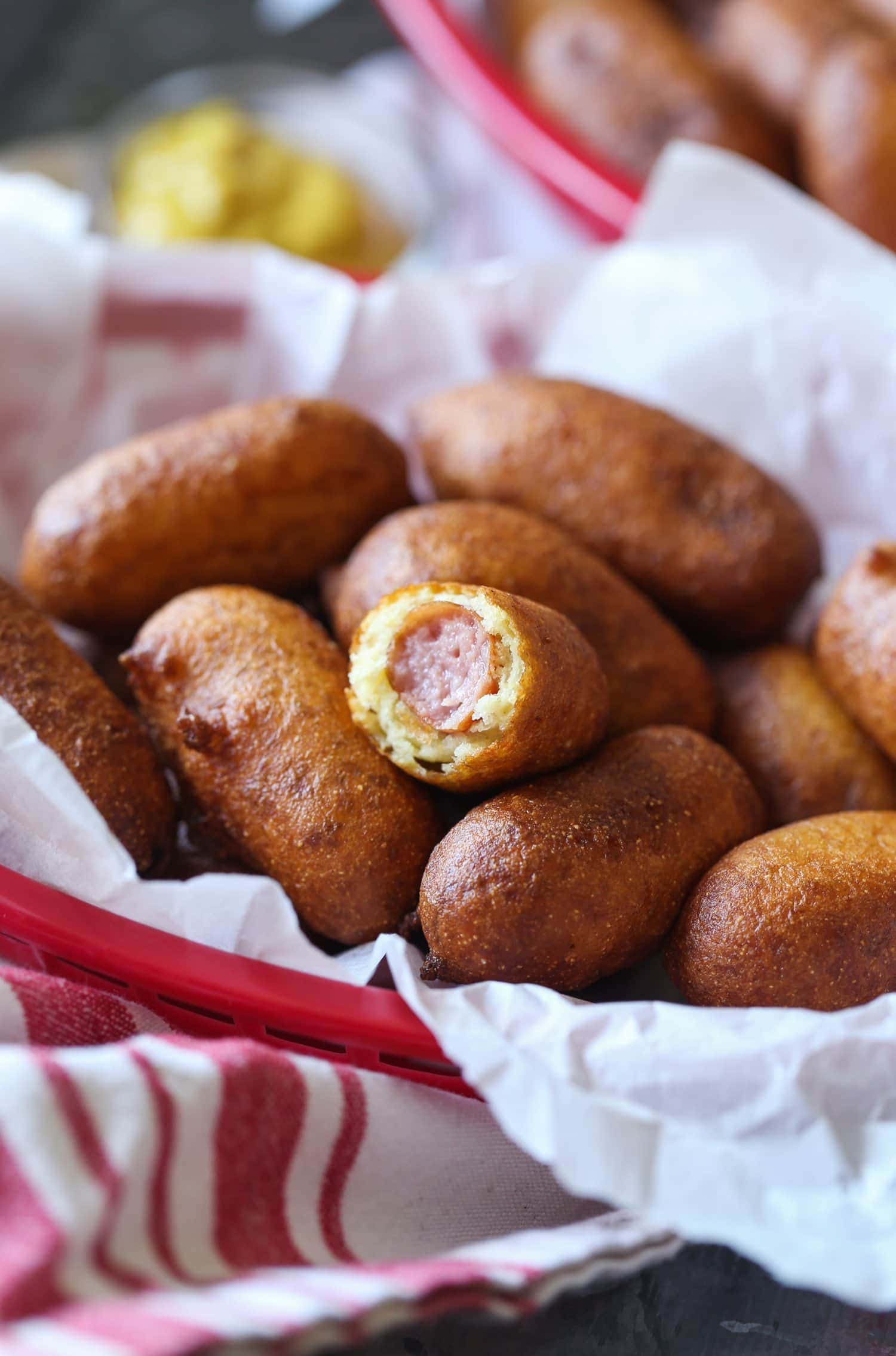 Mini Corn Dogs Are the Ultimate Appetizer!
Yes, it's true. You no longer have to go to the fair to get the perfect corn dog. Instead, you can make one in the comfort of your own kitchen! Instead of making full-size corn dogs, though, I thought it would be fun to make Mini Corn Dogs aka Corn Dog Nuggets! That way you can serve them as appetizers, kind of like they're pigs in a blanket. So, instead of dipping regular hot dogs into the sweet, honey-infused cornmeal batter, I used cocktail wieners.
The result was the cutest little corn dogs you've ever seen! I put out the bowls of ketchup and mustard, and they were gone within minutes… With that said, you already know what appetizer I'm serving when I host my next party/get-together!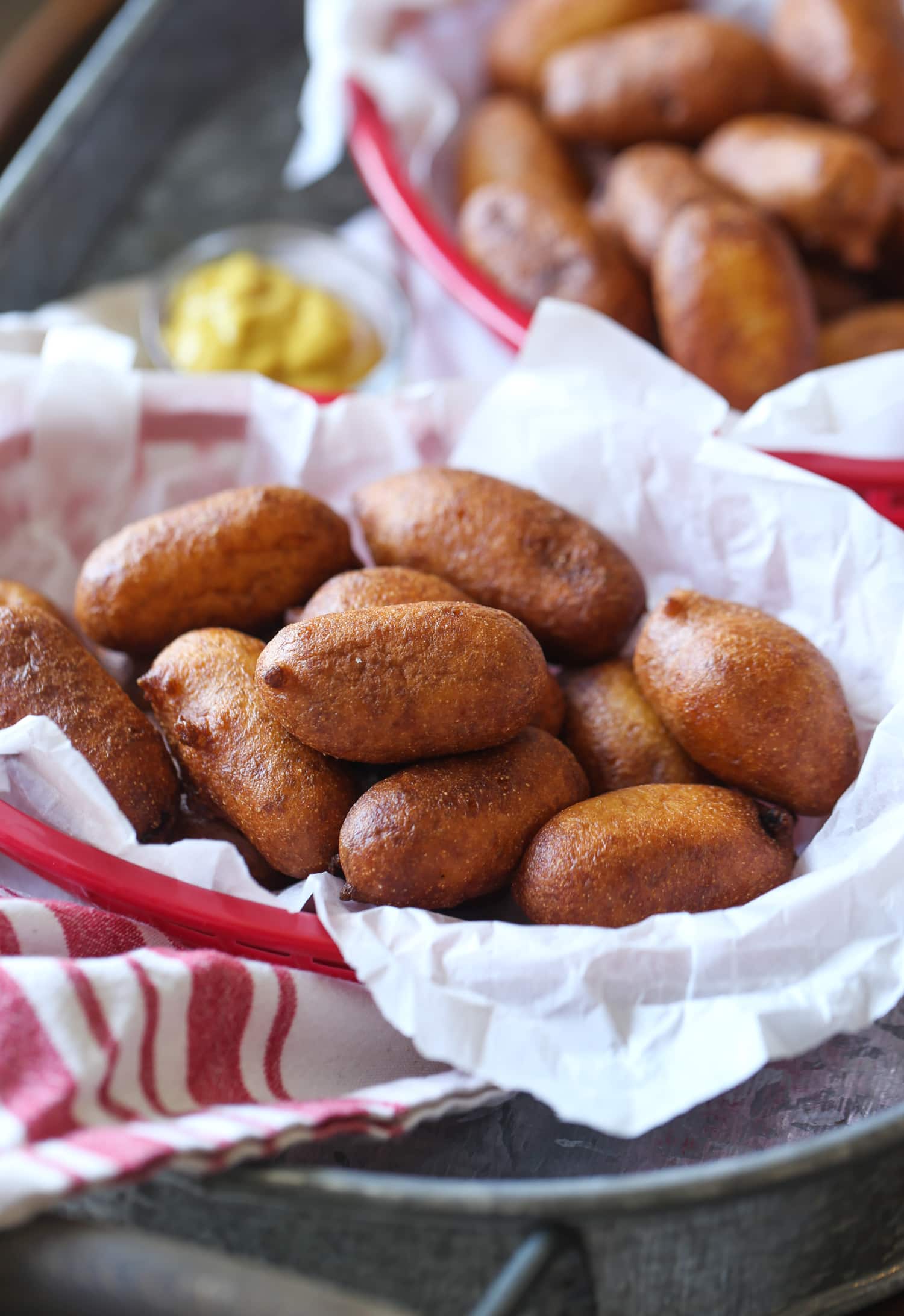 Why is it Called a Corn Dog?
Corn Dogs get their name because they are a combination of the words 'hot dog' and 'cornmeal.' Take the 'corn' from the cornmeal and the 'dog' from the hot dog, and there you have it! It feels like there should be more to it than that, but oh well.