Easy10 minsGluten-Free
This authentic Mexican salsa verde recipe is easy to make in the blender or food processor, and tastes absolutely delicious!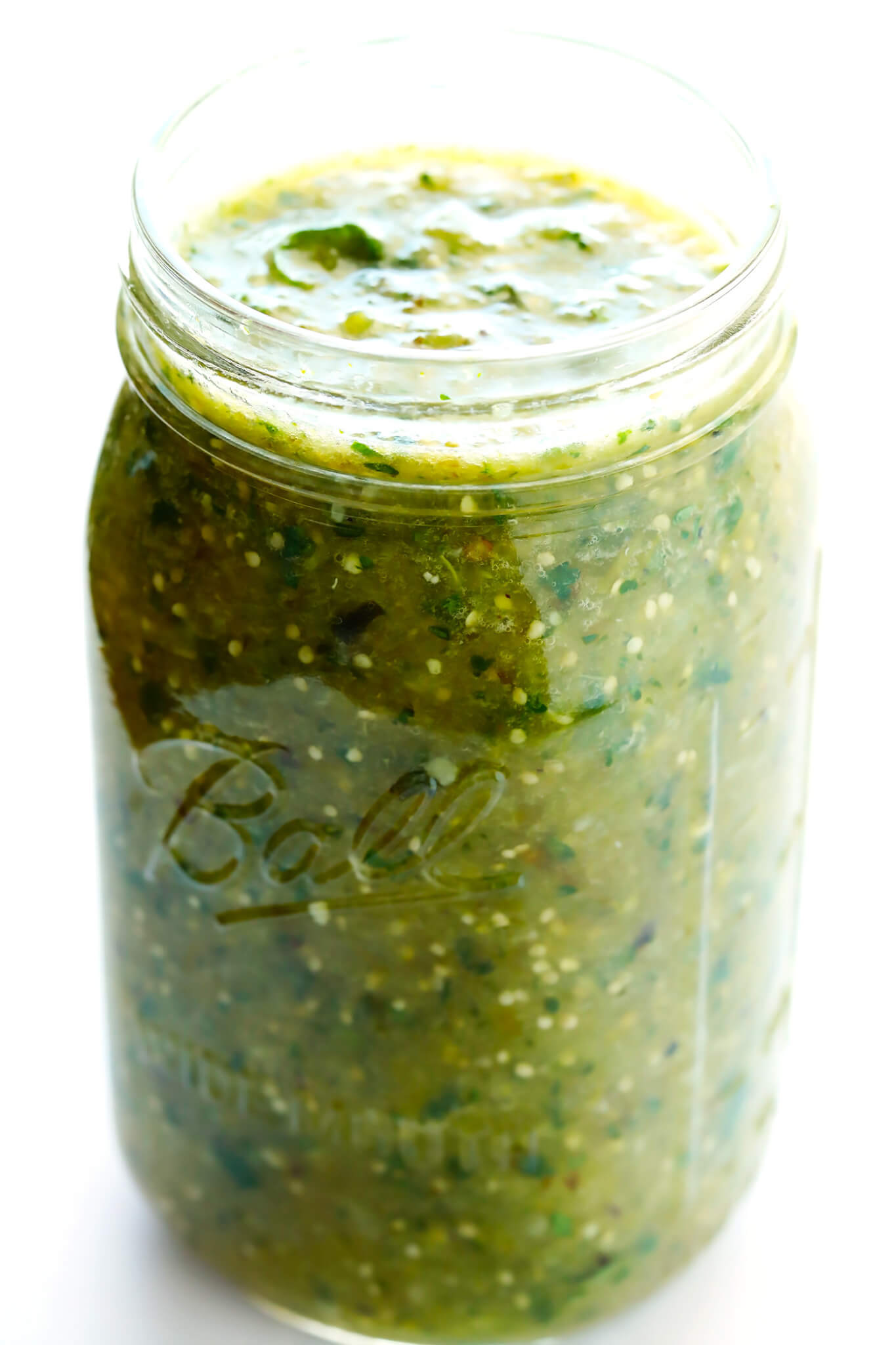 Are you more of a red or green salsa sort of person?
Being someone who never-ever-ever turns down chips and salsa, I definitely love both. But when given the choice, I've almost always opted for red salsa 9 times out of 10 in the past.
Interestingly, though, on our honeymoon in Mexico this past month, we were served salsa verde almost everywhere we went. (Like, sooo much salsa verde.) It definitely seemed to be the more popular salsa option at every restaurant we visited in Mexico City and Oaxaca. And with each passing day there, I fell more and more in love with its fresh, tangy, spicy, roasted-tomatillo goodness. So much so, actually, that by the end of the trip, when our favorite server asked us each morning whether or not we'd like "chilaquiles rojo o verde"…I was surprised to find myself enthusiastically back on Team Green. And loved every single delicious bite of it. ?
Of course, as many of you saw on Instagram, my first order of business upon arriving home after eating 24/7 Mexican food for 10 days was…to make more Mexican food. ? Namely, a big batch of freshly roasted salsa verde. I've actually had this recipe on my site since 2009, but thought it could use some new pictures and a little bump to the top of the recipe list, just in case any of you also need some fresh green salsa in your life this week. This recipe's a classic, easy to make in the blender or food processor, the flavors are perfectly balanced (and easy to adapt to be as mild or spicy as you'd like), and has never let me down.
Who's ready for some salsa???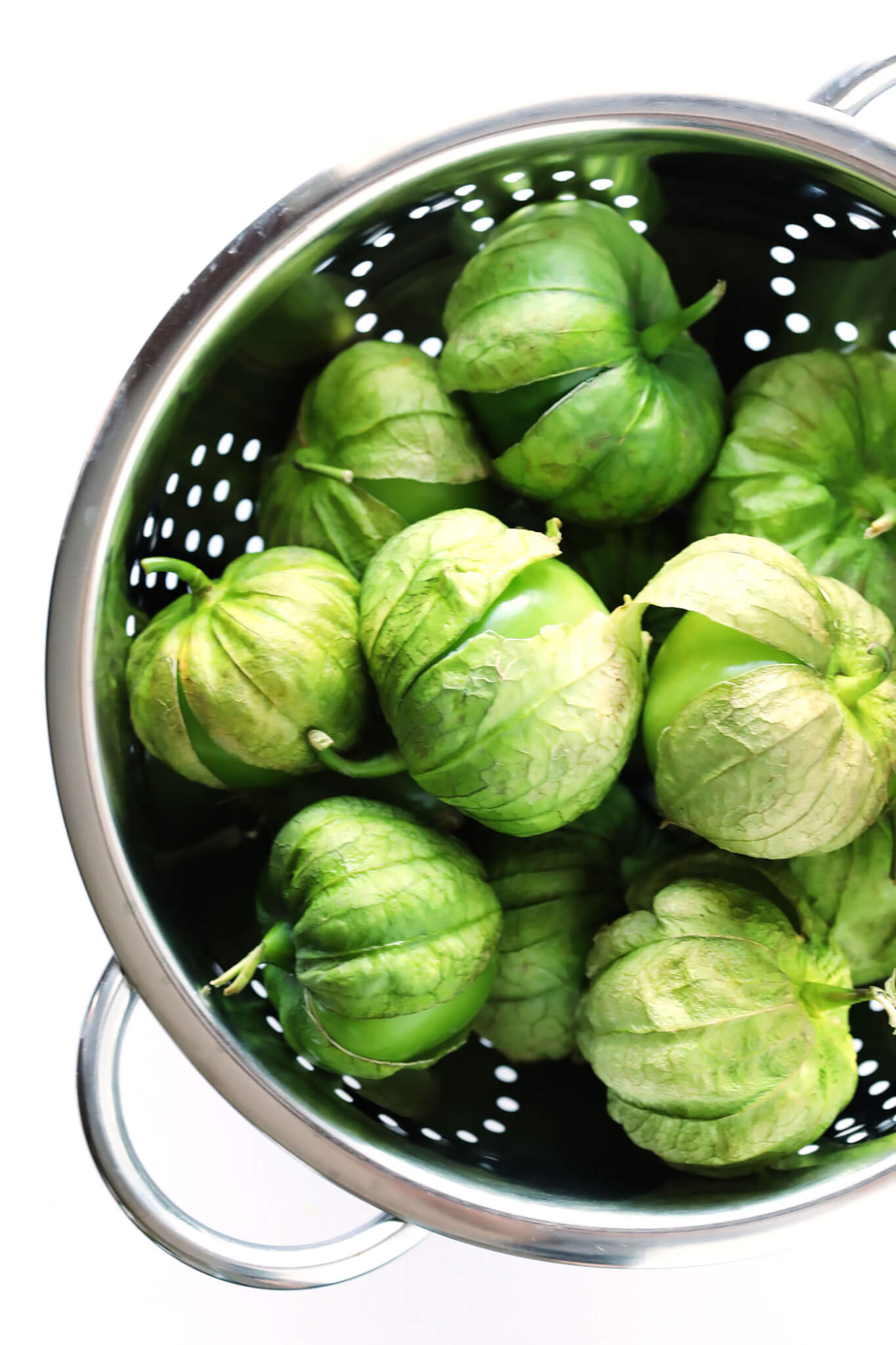 The good news about making salsa verde from scratch is that it's incredibly easy to make. Just pick up a batch of fresh tomatillos. (?Pro tip: look for the ones that are firm and vibrant green and not shriveled up.)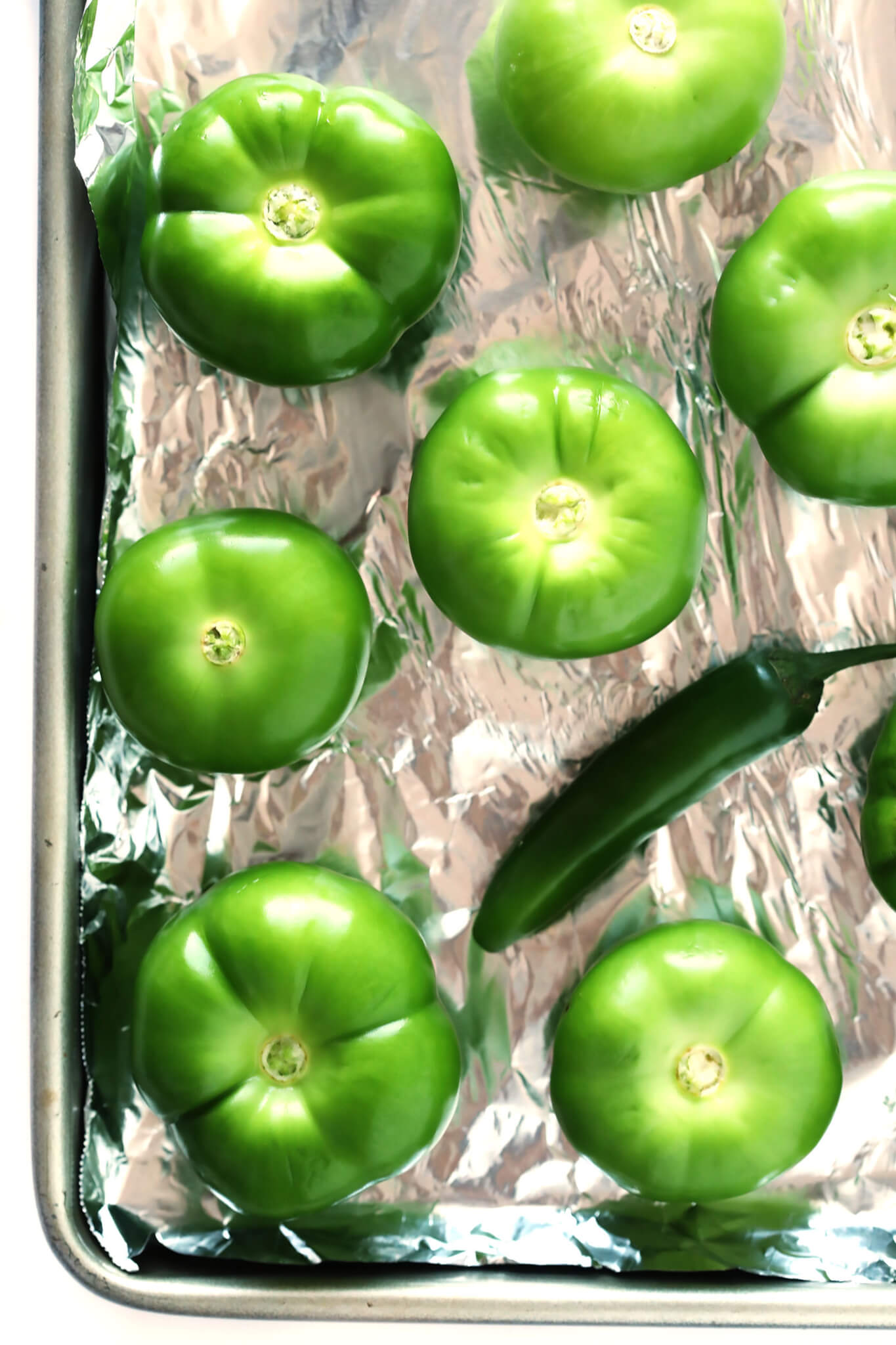 Roast them up along with some serranos until they're slightly charred. (Or if you want to speed up that process, you can pop them under the broiler!)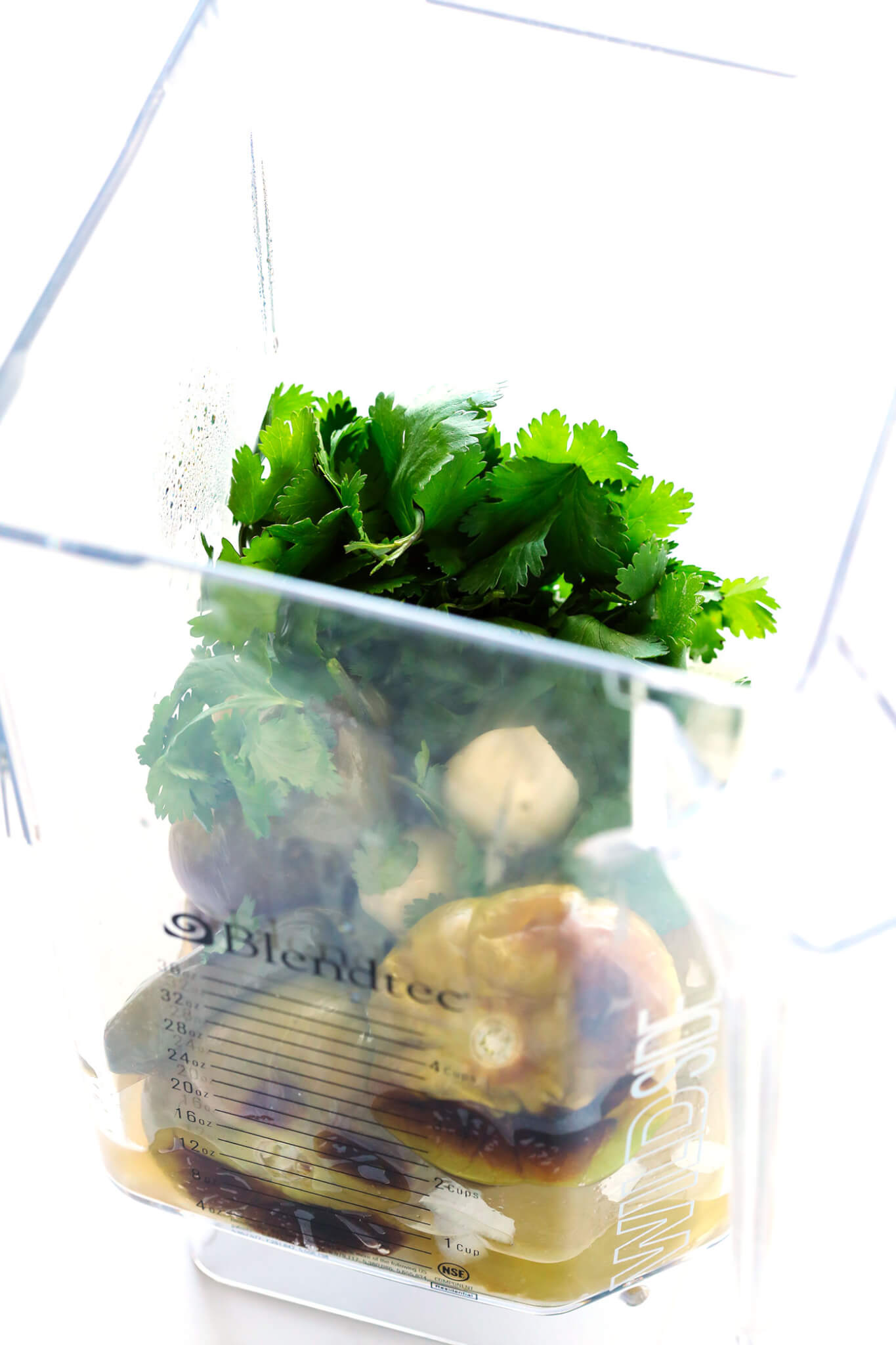 Then add them to a blender or food processor with lots of fresh cilantro, onion, garlic, cumin, and lots of fresh lime juice. Puree until combined…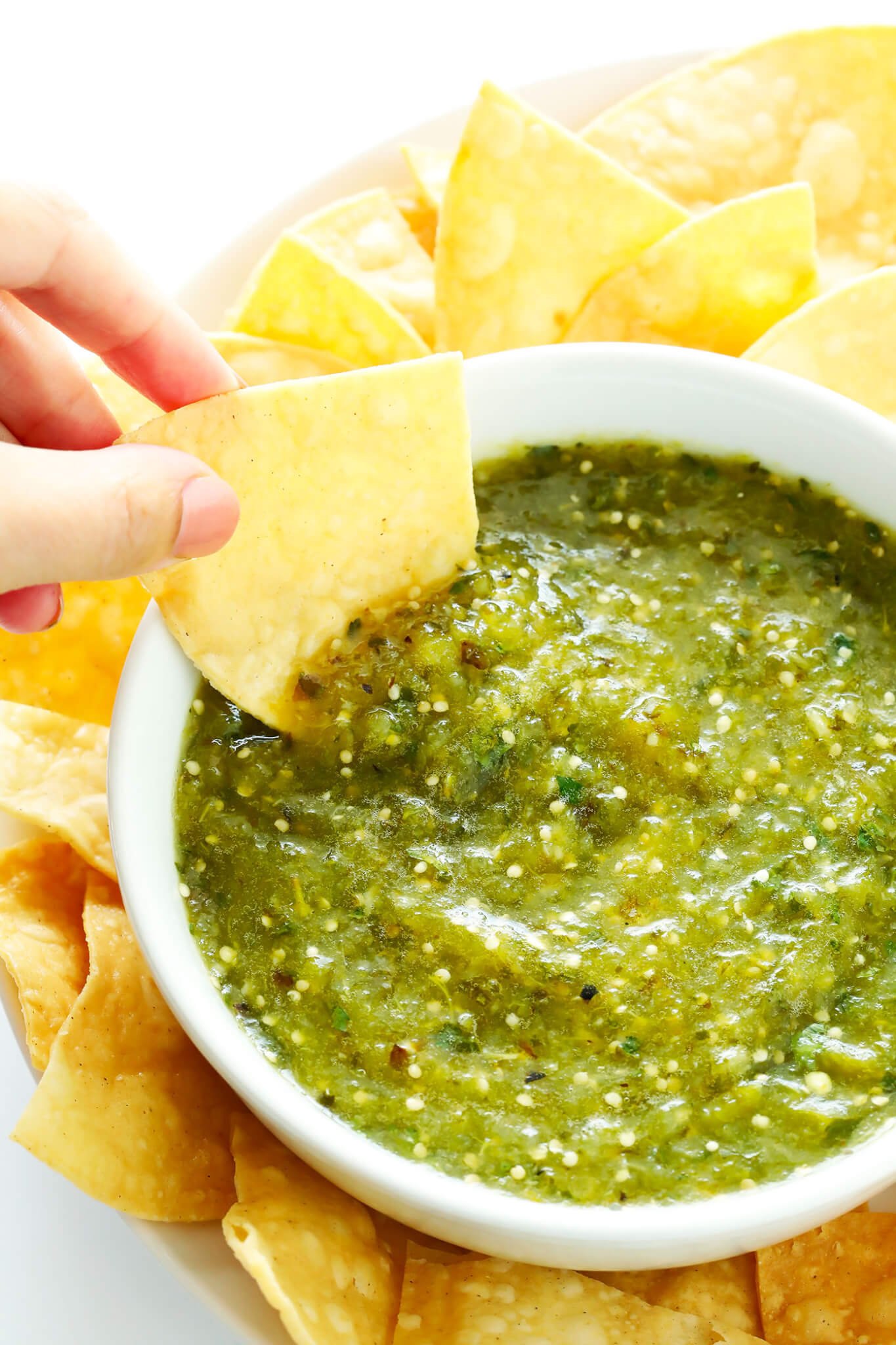 …and then a vibrant, delicious, warm batch of fresh salsa will be yours to enjoy. Serve it up with chips (my standard), or whatever Mexican recipe happens to sound good to you that day. Or this salsa will keep in the refrigerator in a sealed container for up to 5 days. Easy peasy…and muy delicioso.
Buen provecho, everyone!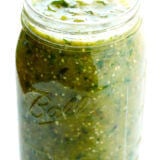 Yield: 16 oz of tomatillo salsa
Salsa Verde
Learn how to make delicious, authentic, and irresistible Mexican tomatillo salsa verde recipe with this easy recipe!
Ingredients:
1 pound fresh tomatillos, husks removed
1 serrano pepper (or 2 jalapeño peppers), stem removed
2 cloves garlic, peeled
1/2 cup fresh cilantro leaves
1/3 cup diced white onion
1 tablespoon lime juice
1 teaspoon Kosher salt, or more to taste
1/4 teaspoon ground cumin (optional)
Directions:
Preheat oven to 425°F.
Rinse and dry the tomatillos. Then spread the tomatillos out evenly on a baking sheet (I recommend lining it with foil for easy cleanup), along with the serrano pepper. Roast in the oven for 15 minutes, or until the tomatillos start to brown on top and are cooked through.
Remove from the oven, and transfer the tomatillos and serrano pepper to a blender or food processor. Add the garlic, cilantro, onion, lime juice, salt, and cumin (if using) to the blender or food processor, and pulse the mixture until it reaches your desired consistency. (Always be careful when blending hot mixtures, as they expand while blending.) Taste and season with extra salt and/or cilantro if needed.
Serve immediately, or refrigerate in a sealed container for up to 5 days.
*To make this salsa more spicy, I recommend adding in an extra serrano pepper or two. Or to make it less spicy, omit the serranos entirely (or use a jalapeño, which has slightly less heat). You can also always core chile peppers (remove the seeds) to reduce the heat.
*If the salsa is too thick, feel free to add in 1/4 to 1/3 cup of water (or chicken/vegetable stock).
Recipe adapted from my friend Ita and Chef Remolina
All images and text ©Gimme Some Oven
If you make this recipe, be sure to snap a photo and hashtag it #gimmesomeoven. I'd love to see what you cook!