These Fudgy Salted Chocolate Cookies are so chewy and soft, with beautifully crackled tops! I sprinkle these gorgeous homemade cookies with flakes of sea salt for the perfect balance of flavor. You're going to love them!
Looking for more crinkle cookie recipes? Try these Classic Chocolate Crinkle Cookies.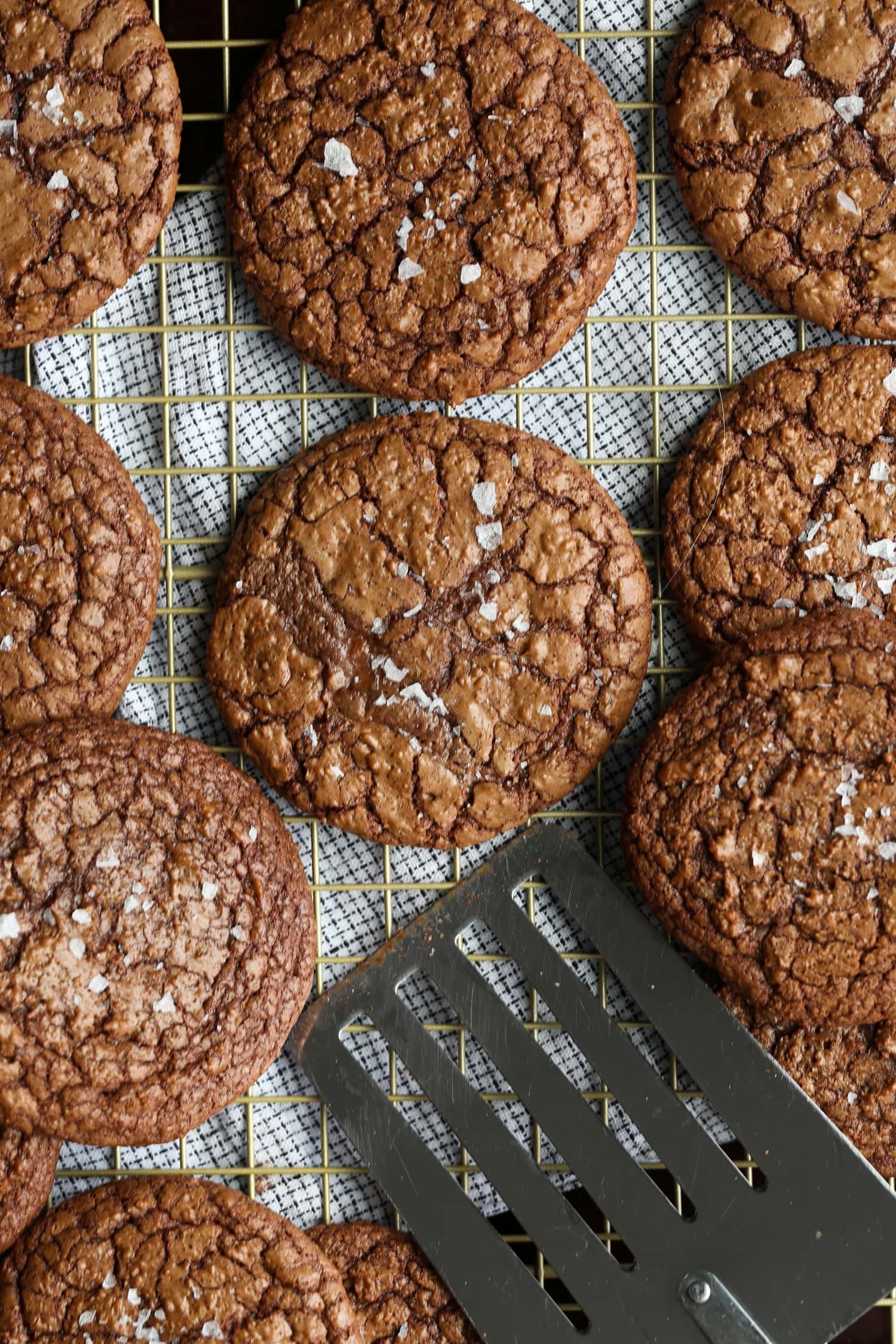 How to describe these fudgy chocolate cookies, apart from AMAZING? I'm already dreaming of making them again: decadent, soft, and chewy chocolate cookies topped with big flakes of sea salt. It's a perfect example of a cookie recipe that is so simple, yet so crazy delicious! These homemade cookies have a finesse about them that's just so satisfying.
If you've never thought to sprinkle your chocolate cookies with sea salt before, then you have to give it a try – it will rock your world! The salt flakes amplify the sweetness in these cookies and make the rich, chocolatey flavors shine. These cookies are simply divine, and I know you'll think so too!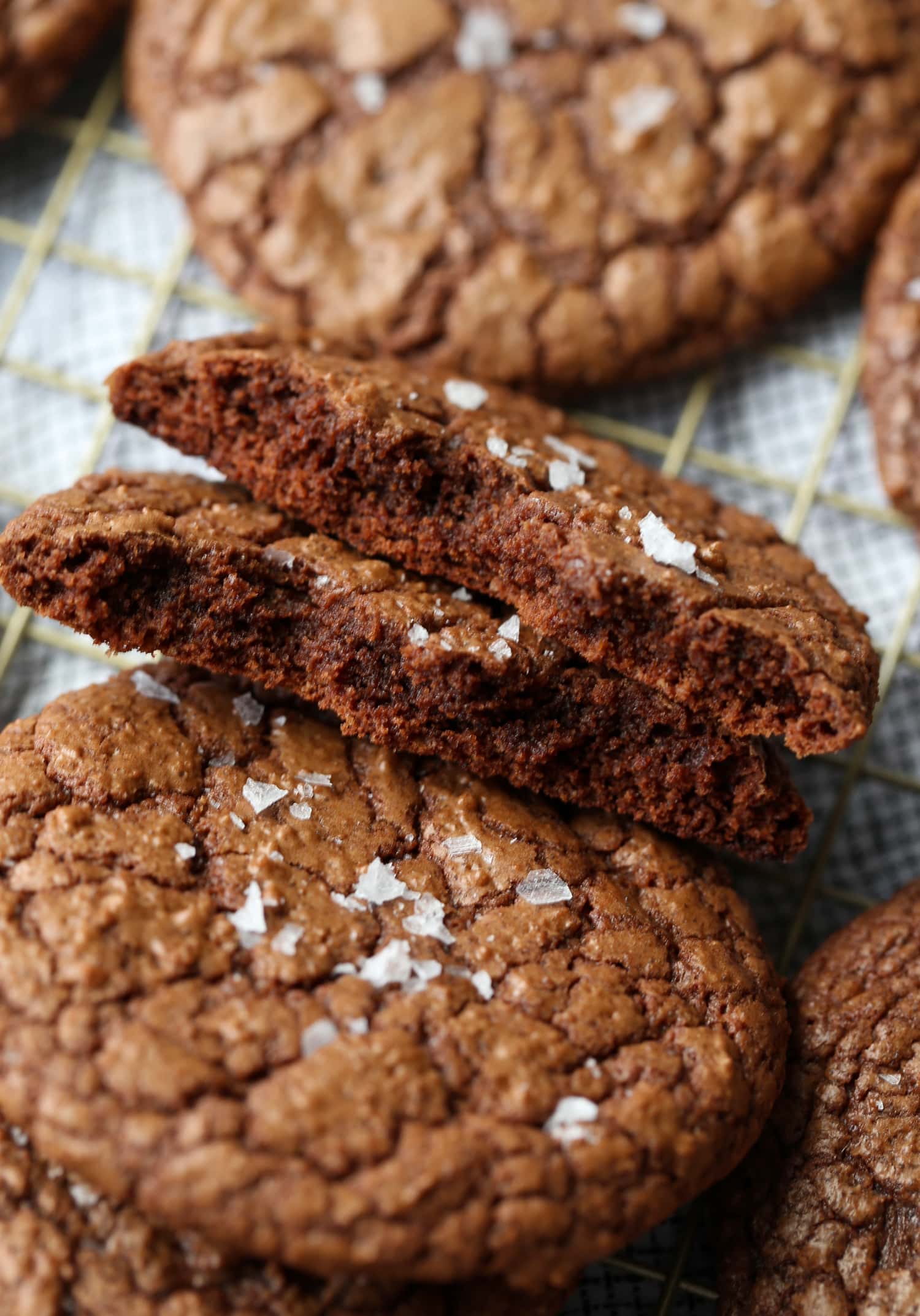 What You'll Need
Here's what you'll need to make these fudgy salted chocolate cookies:
Cocoa Powder: I used Hershey's Unsweetened cocoa powder when testing this recipe multiple times. You could also use Special Dark cocoa powder as well if you prefer a deeper chocolate flavor and darker color!
Chocolate Chips: Make sure to use semi-sweet chocolate chips, and not milk chocolate. Milk chocolate will add a little too much sweetness.
Flour: All-purpose flour yields the best results when it comes to these cookies.
Sugar: I use a combination of light brown sugar and regular granulated sugar.
Sea Salt: Flaked sea salt, such as Maldon salt.
Butter: Sliced or cubed.
Eggs
Vanilla
Baking Powder