Seriously Delicious Detox Salad
Easy15 minsGluten-Free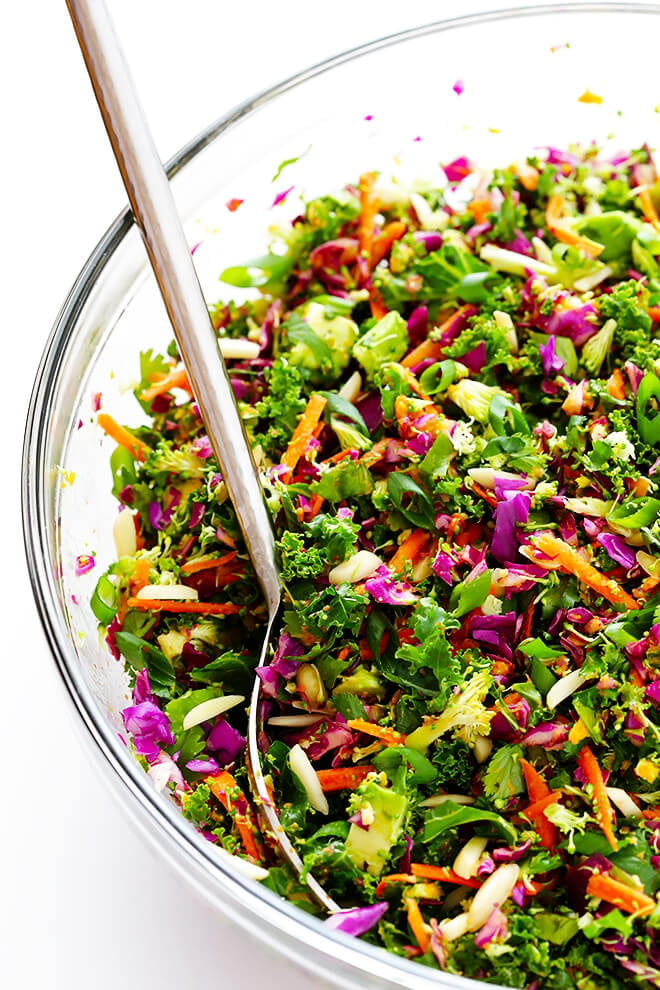 Every Monday night is sushi night around here.
And I look forward to it every single week. ♡
The tradition began for Barclay and I when we started dating, and found out that we had a mutual love for good nachos and spicy tuna rolls. I had already determined my favorite two spots for good nachos in Kansas City (here and here). But he was convinced that his little neighborhood sushi joint had some of the best spicy tuna rolls in town. And on Monday nights, they were just $4 each. And — I later realized this was the biggest selling point for Barc — you could walk there from his house. This fiancé of mine is a European at heart and loves any place that's walk-able.
Anyway, I'm always down for a good walk and spicy tuna roll as well, so we went out on a sushi date to check it out. And a year and a half later, we have been back nearly every Monday night since. 🙂
He was right — the tuna rolls there are pretty good. Maybe not the best in the city, but they definitely hit the spot when we're craving sushi after a long Monday back at work. And since they're so dang cheap on special, we've kind of gotten in the habit of ordering a ridiculous amount of them, especially when our rotating cast of friends who know that we're now there every Monday night decide to pop in and join us. It's our spicy tuna fest, and we love it.
But to balance out all of that rice and fish, we also always — always — order a few salads with that classic Japanese-restaurant carrot-ginger dressing to begin the meal. I'm sure many of you have had this dressing before. It's ridiculously good, with all of those sweet carrots and ginger, paired with savory rice vinegar and miso and sesame. The only bummer is that Japanese restaurants usually tend to serve it on boring iceberg lettuce. So this past week, I whipped up a batch of the dressing homemade, and decided to toss it with some of my favorite greens and veggies as a bit of a "detox salad" for the New Year.
It's nothing fancy, but I'm telling you, it truly is delicious. And since so many of you asked about it via my Instagram story on new years, I thought I'd pop in and share the recipe today!
I've experimented with making different versions of this Carrot-Ginger Dressing for years. But lately, this combination of ingredients is my fave. Just toss all of the ingredients in a blender or food processor, and pulse until smooth. (And btw, I totally recommend making a double batch so that you can have extra on hand for later in the week!)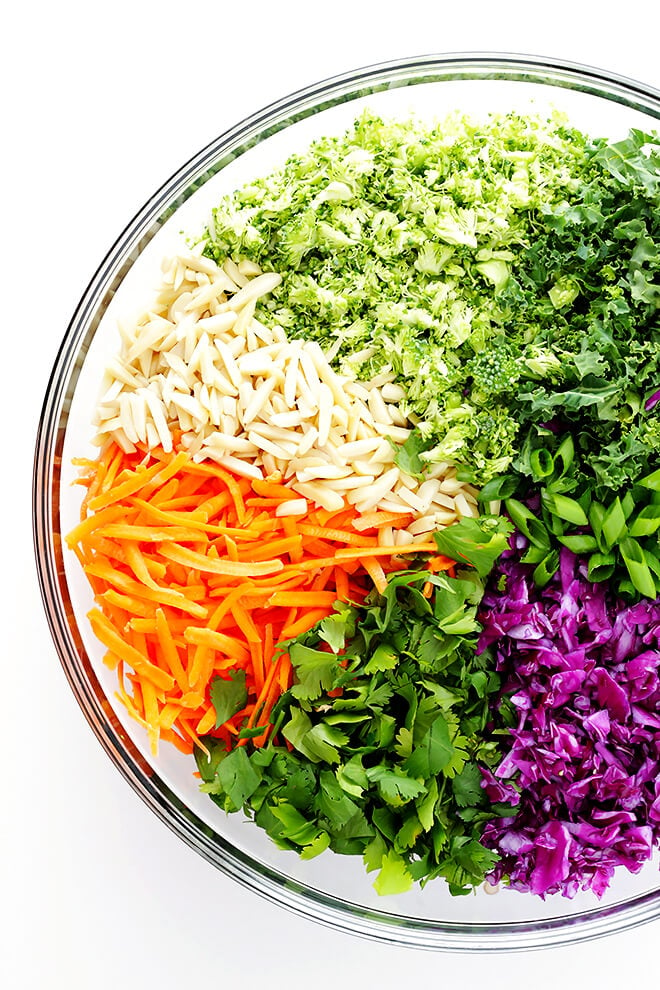 Then comes the fun part — chop up your salad!
You can really use just about any base ingredients in this salad, including fresh greens, veggies, herbs, etc. I love a good mix of cabbage and kale and broccoli and carrots, paired with lots of fresh cilantro and green onions for flavor, and toasted almonds for crunch.
You can either chop everything up by hand…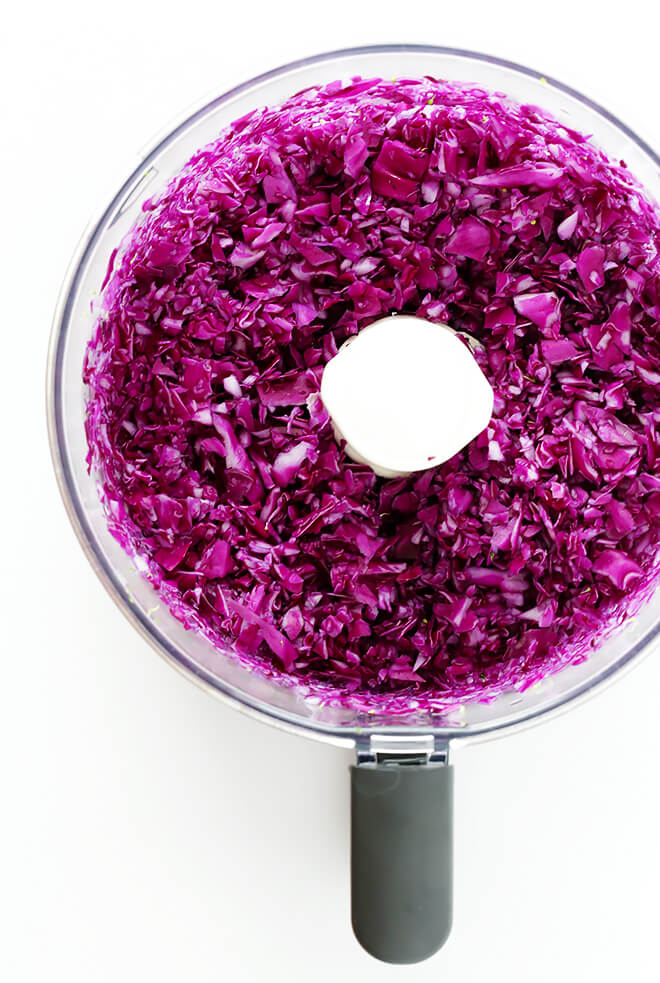 …or, my favorite, let your food processor do all of the work. Up to you.
(Or, you can also save a step and just buy a bag of mixed greens or slaw at the store. Also works great.) 😉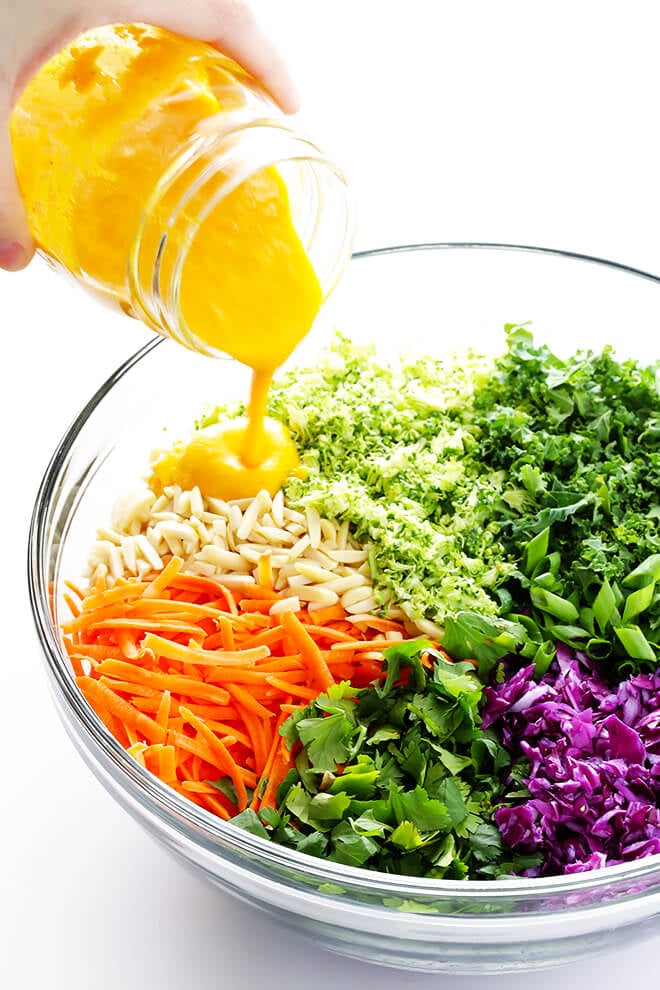 Once you're ready to serve the salad, just add in however much of the dressing you'd like…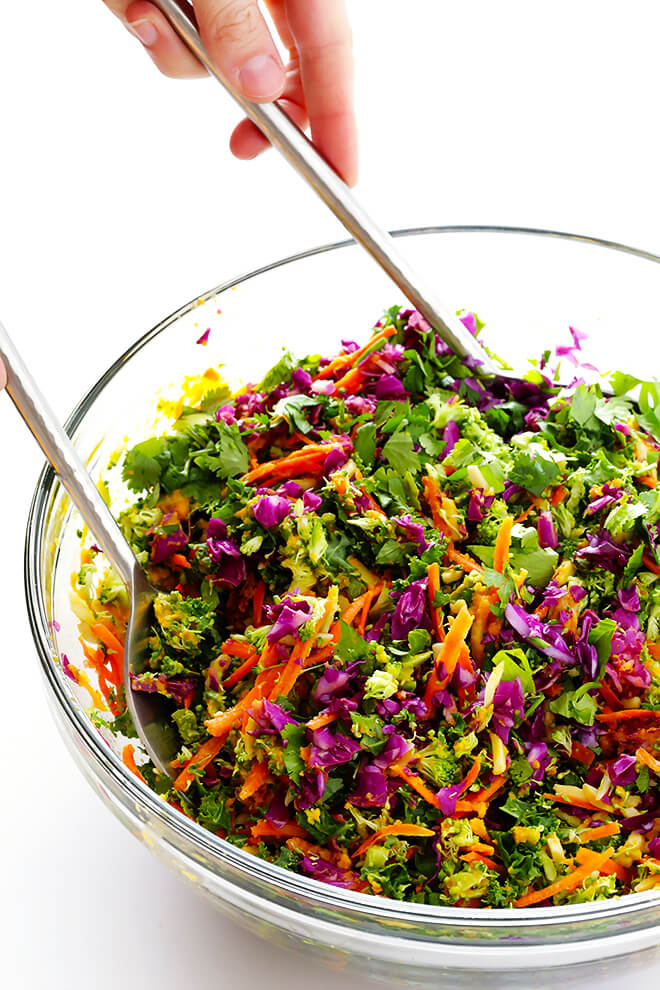 …give everything a good toss…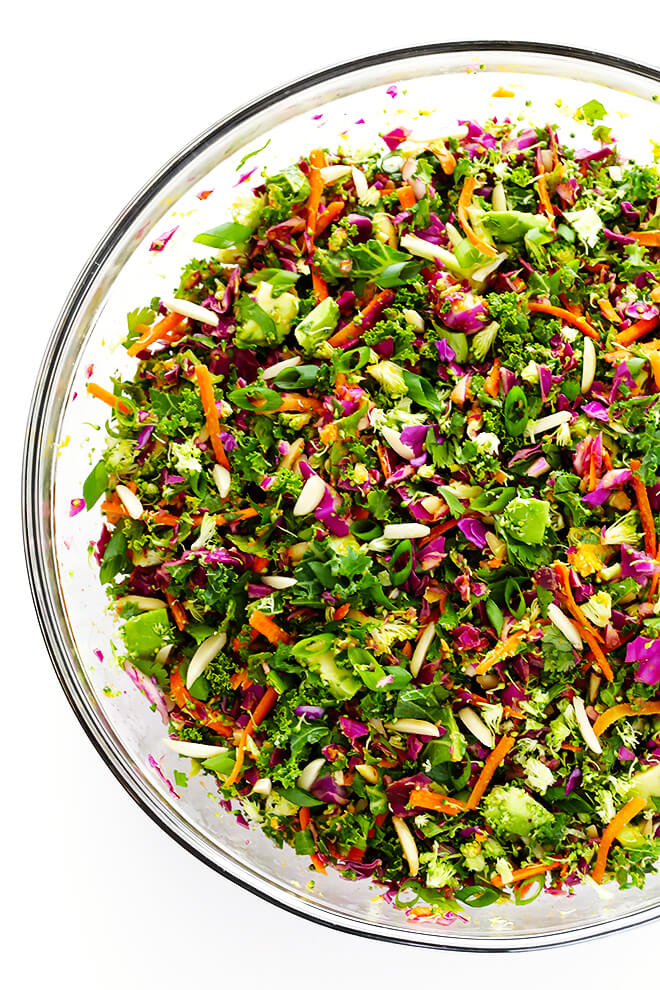 …and then this gorgeous rainbow of a meal will be yours to enjoy. 🙂
It's fresh, it's filling, it's full of great flavor, and it's made with all sorts of ingredients you can feel great about in the new year.
Enjoy, friends!

Yield: 4-6 servings
Seriously Delicious Detox Salad
This easy Detox Salad truly is delicious! It's made with all sorts of fresh and feel-good greens, and topped with a sweet and zesty Carrot-Ginger Dressing.
Ingredients:
Detox Salad Ingredients:
3 cups finely-chopped* kale leaves
2 cups finely-chopped broccoli florets
2 cups finely-chopped red cabbage
1 cup matchstick (shredded) carrots
1 cup roughly-chopped fresh cilantro leaves
1/2 cup toasted slivered almonds
1/3 cup thinly-sliced green onions
1 avocado, peeled pitted and diced
1 batch Carrot Ginger Dressing (see below)
Carrot-Ginger Dressing Ingredients:
1 large carrot, peeled and roughly-chopped
1/4 cup rice wine vinegar
2 tablespoons avocado or safflower or vegetable oil (or any mild-flavored cooking oil)
1 tablespoon finely-chopped fresh ginger
1 tablespoon honey (or your desired sweetener)
1 tablespoon white (shiro) miso
1/2 teaspoon sesame oil
Kosher salt and black pepper, to taste
Directions:
To Make The Salad:
Add all ingredients together in a large bowl, and toss to combine. Serve immediately. (Or if you are not going to serve the entire salad in one setting, the salad can be mixed without the dressing and refrigerated in a sealed container for up to 2 days with the dressing refrigerated separately in another sealed container.)
To Make The Carrot-Ginger Dressing:
Add all ingredients to a blender or food processor, and pulse until completely smooth. Season to taste with salt and pepper, and/or add extra honey if you'd like a sweeter dressing.
*I recommend chopping the salad ingredients by adding each to a food processor and pulsing until chopped. Or, you're also more than welcome to chop them by hand.

Difficulty: Easy
Category: Gluten-Free

If you make this recipe, be sure to snap a photo and hashtag it #gimmesomeoven. I'd love to see what you cook!