Give this banana bread recipe a go! It's perfect if you're craving classic banana bread flavor and texture, but want as little mess, drama, and equipment as possible. Quite honestly, it's the best, most simple, one-bowl banana bread I know. Still with big pay-off. The promise? No mixer, a single bowl, classic flavor, and a moist and tender crumb. If you have three ripe bananas on hand, chances are good you have the rest of the ingredients as well. Let's do this!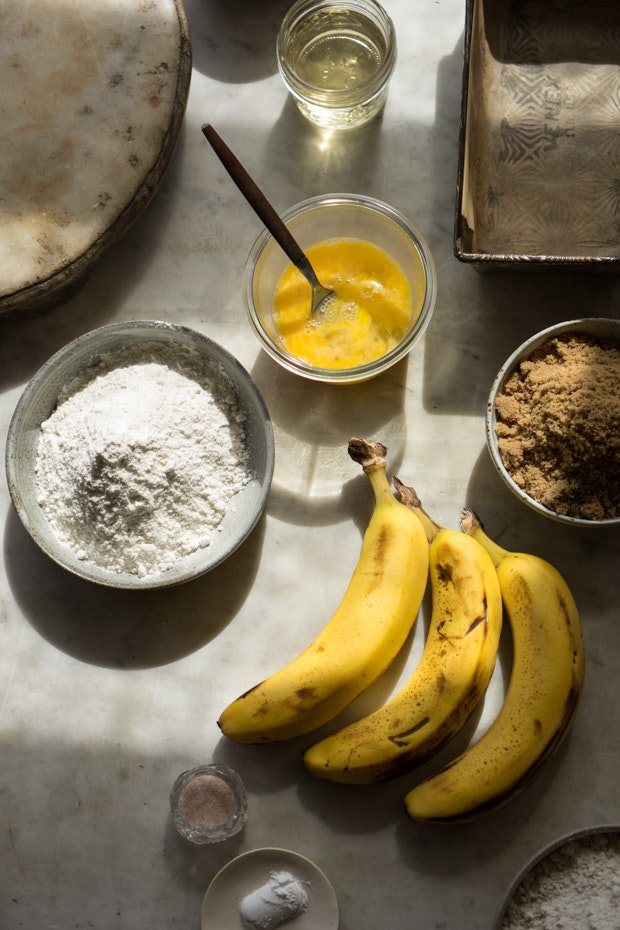 A Wholesome Version
What you'll get here is a straight-ahead banana bread, or as straight-forward as I get. I like my baked goods to have rustic wholesomeness to them, which is why you see a portion of whole wheat flour and brown sugar (you can also use coconut sugar) here. Consequently, it makes your banana bread more nutritious, moist, extra special, and delicious (when compared to versions with white sugar and white flour).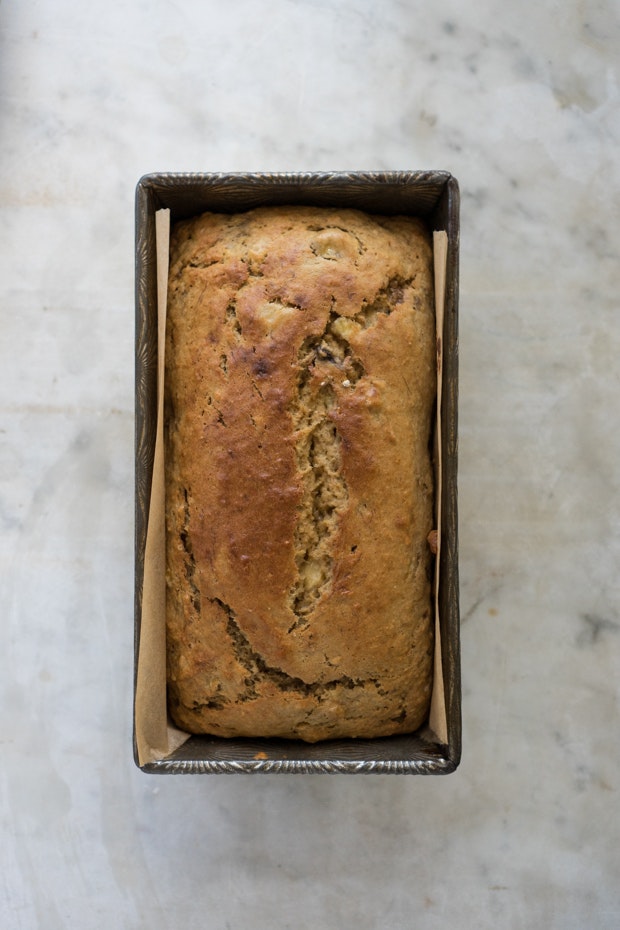 Inspiration
This particular banana bread recipe evolved into its current lazy-day state from this Melissa Clark gem. I skipped any add-ins for simplicity's sake here, and would recommend a banana-only first pass. That said, you can absolutely add ingredients like toasted nuts, chocolate chunks, citrus zests, herbs, toasted coconut, glazes, etc!
Watch: One Bowl Banana Bread Video
Also(!), if you like this, I'd be willing to bet you'll also like these banana-packed Buttermilk Berry Muffins, or this Lemony Olive Oil Banana Bread.