Easy2 minsGluten-Free
This Tropical Wine Slushie recipe is quick and easy to whip up, easy to customize with your favorite frozen fruit or wine, and always SO refreshing and delish!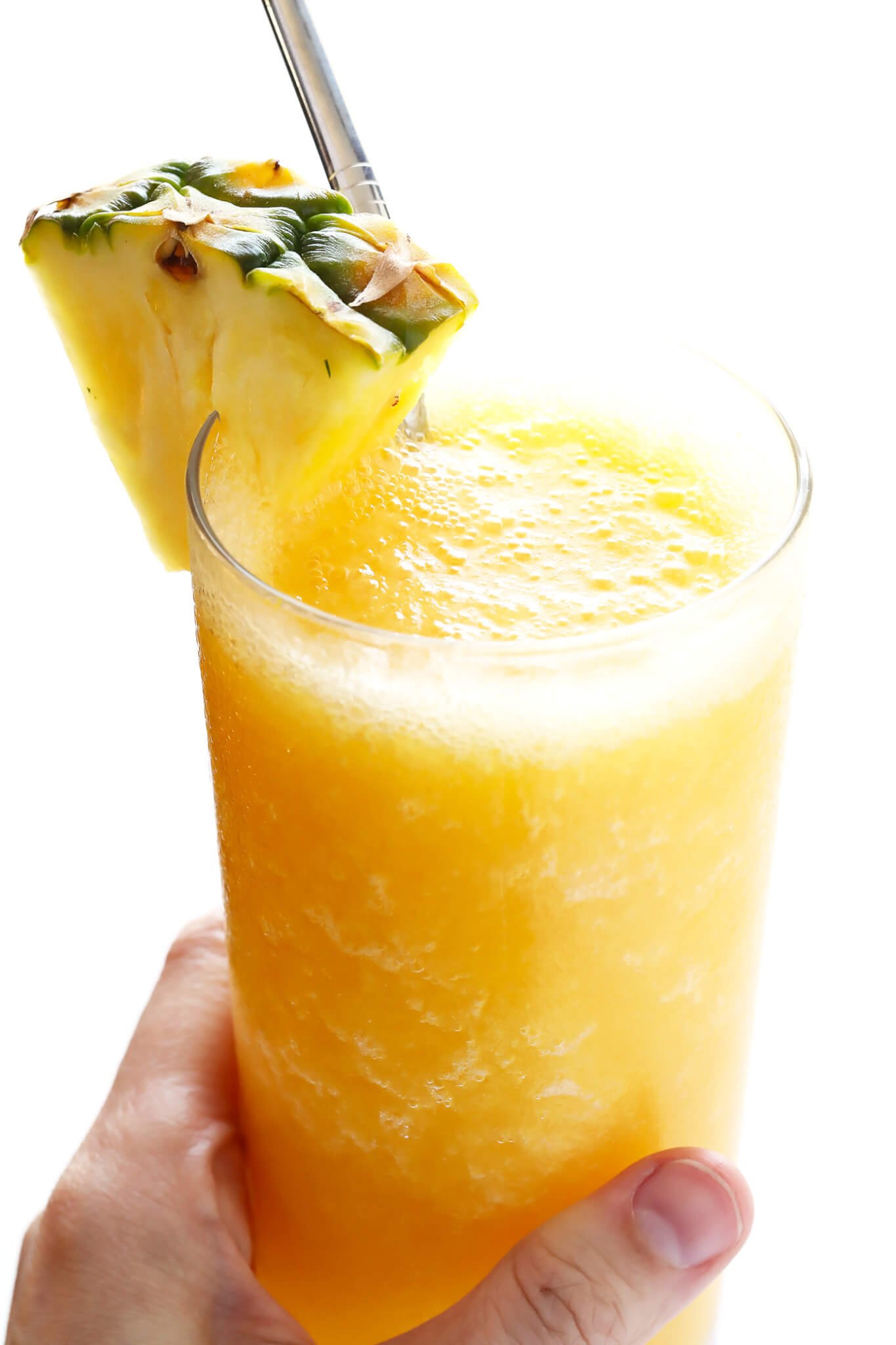 Cheers friends!
This post is officially my final sign-off before a week of vacation. Because tomorrow…Barclay and I are officially tying the knot! ? ? ?
Which means that two days from now…we'll be headed down to sunny Mexico for our honeymoon!!! ☀️ ☀️ ☀️
Ha, amidst all of the flurry and focus on the wedding this month, the two of us keep forgetting that there's also an awesome international vacation waiting for us at the end of it all. (Which basically feels like the most wonderful, extravagant icing on the cake ever.) But oh man, we are SO stoked to head down to our little casita on the beach, kick back, soak up lots of sunshine, eat chips and salsa, drink margaritas, and spend the week retelling stories upon stories upon stories from this amazing month. Can't. Wait.
Feel free to follow along on my personal Instagram account (@gimmesomeali) if you'd like to follow along with more wedding photos and stories this week. But of course, I promise to share lots more with you when I get back too. Until then, I leave you with a tropical wine slushy recipe for your week ahead, and all my love and gratitude (and happy tears) for your amazing encouragement leading up to today. I'm so thankful for each of you, and so excited to marry this man.
And I look forward to reporting back soon as Mrs. Martin! ? ? ?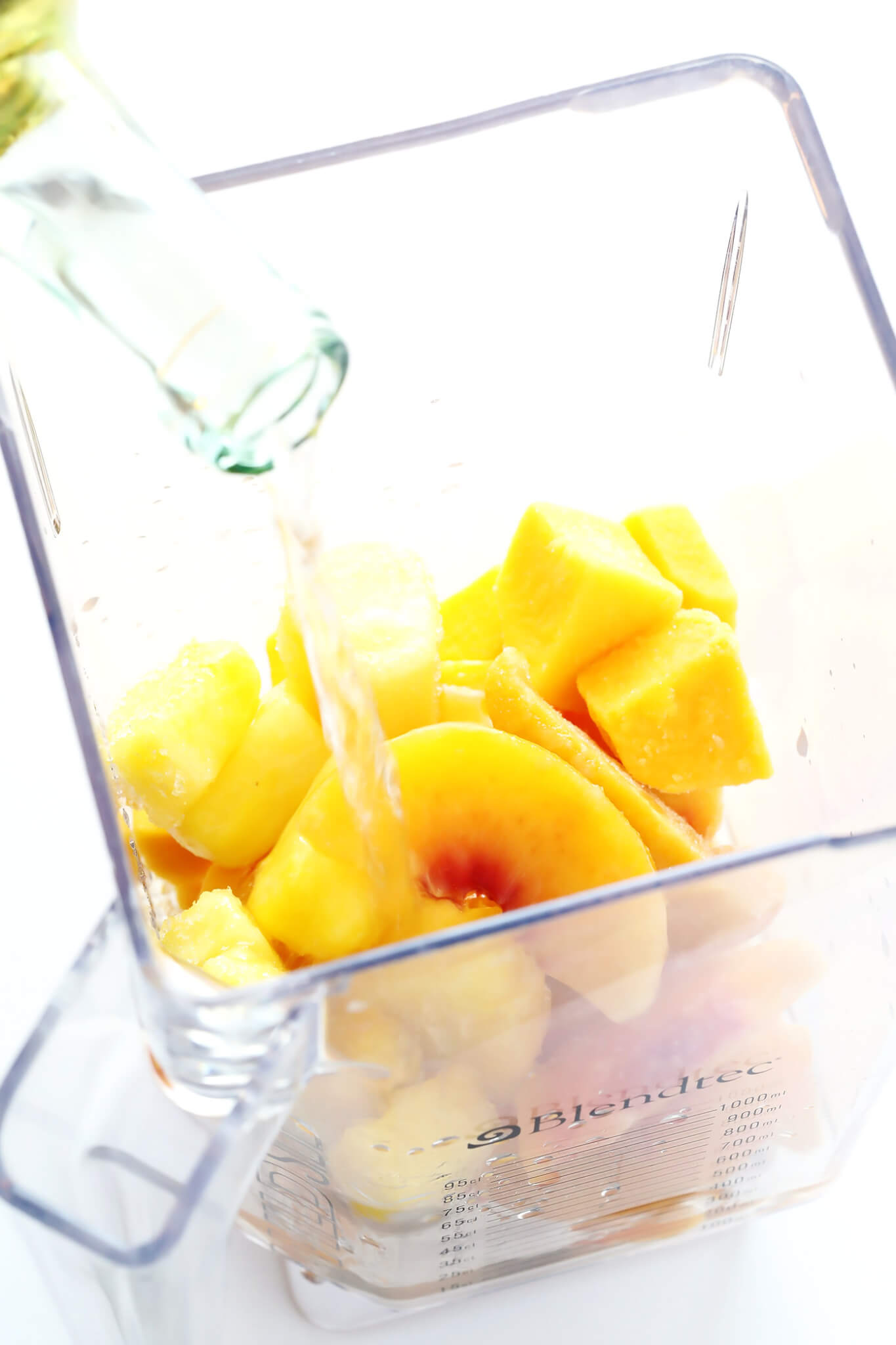 Actually, before I go — let's chat briefly about this slushy!
It's basically the easiest thing to make ever. Just add a bunch of your favorite tropical frozen fruit to a blender (<– I used frozen mango, pineapple and peaches). Then add in a bottle of white wine (<– no need to splurge, a cheap bottle will do!). And if you feel like it, maybe also add in a splash of Cointreau or vodka (<– or any liqueur that pairs well with fruit, just to kick things up a notch).
Puree it all together until smooth…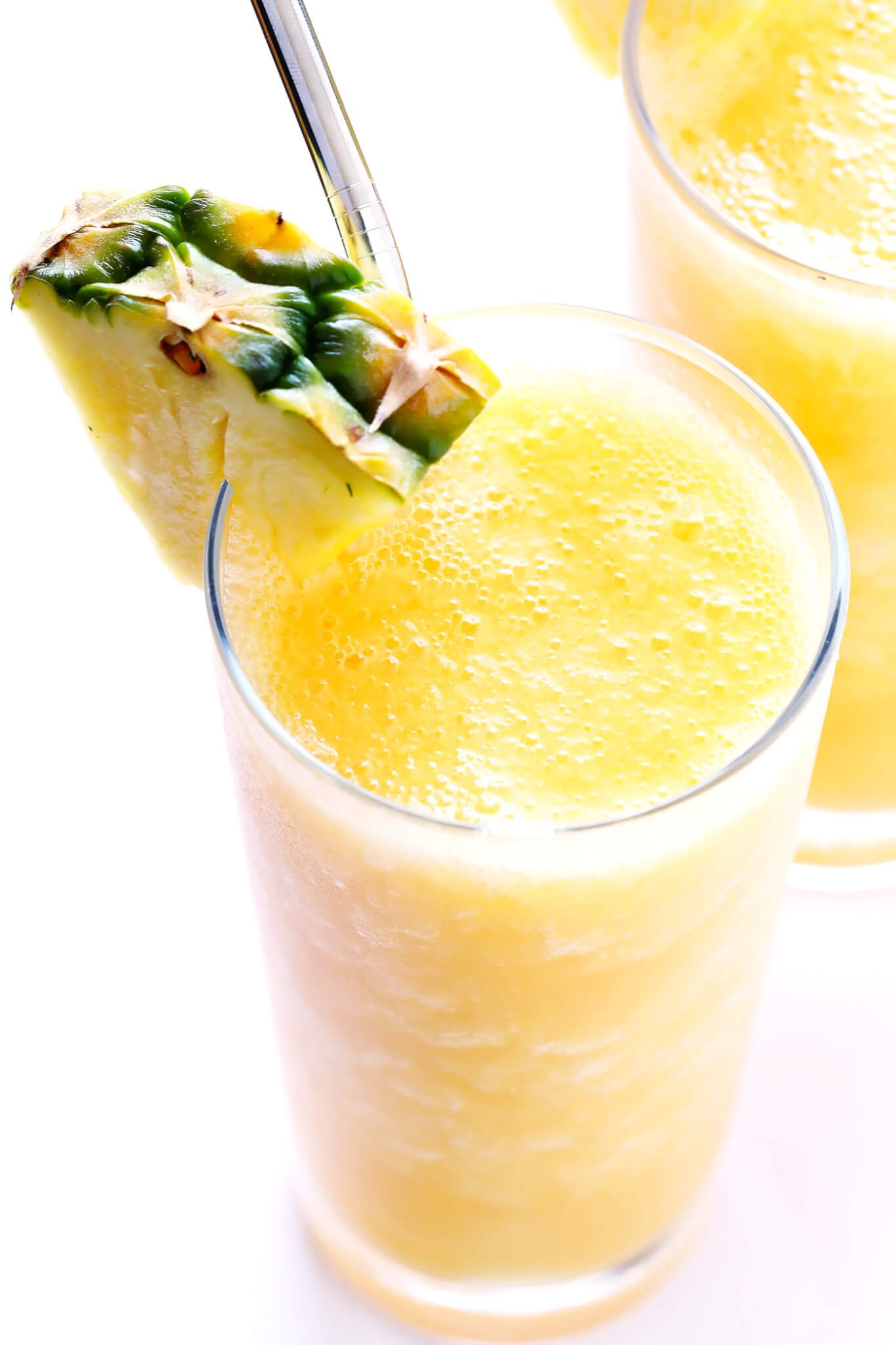 …and get ready to ring in happy hour. Because in less than 5 minutes, this deliciousness will be ready to serve.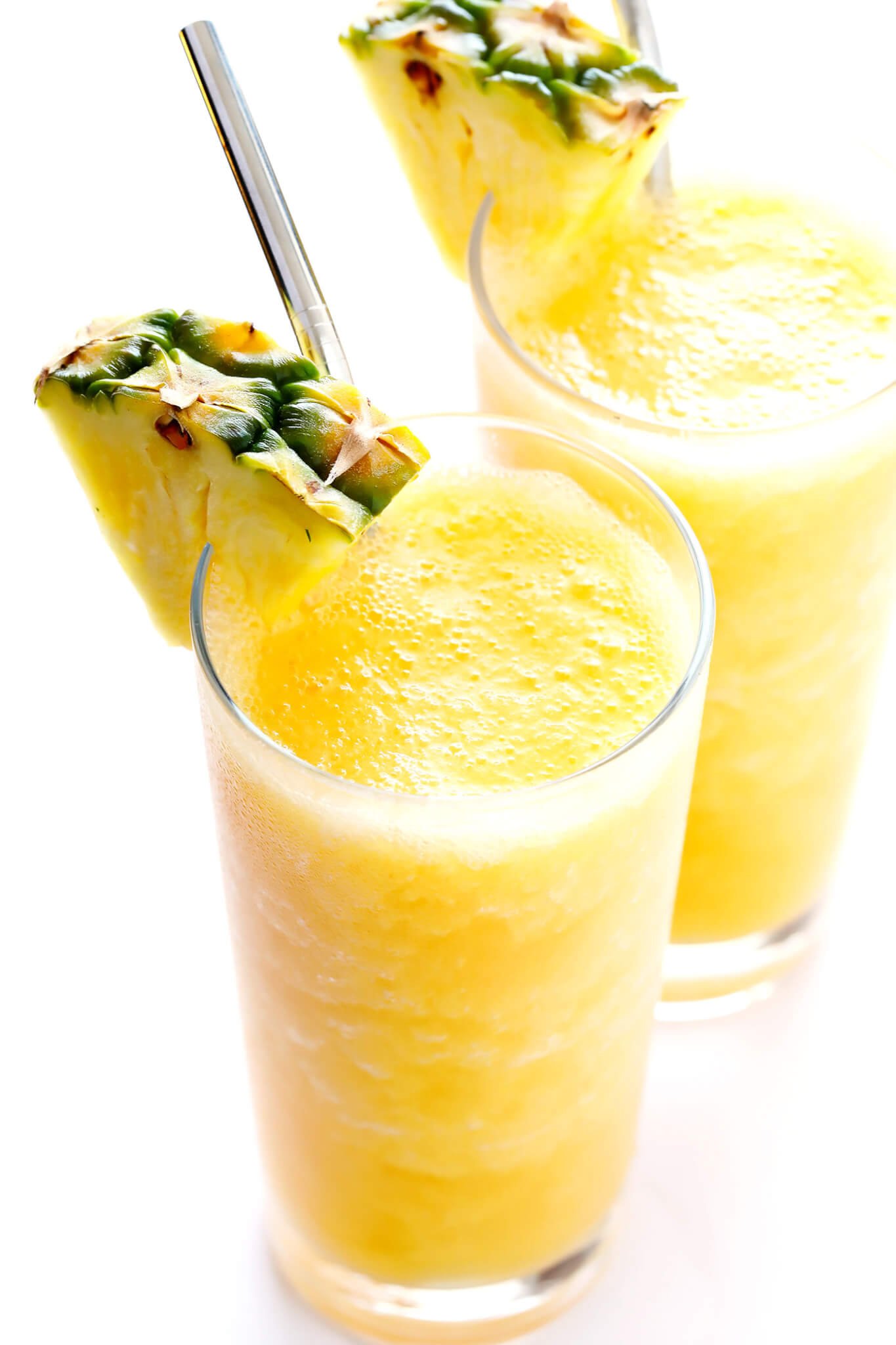 The options for customizing this one are basically limitless — just about any kind of wine, or any frozen fruit will do. But I loved the tropical kick along with some dry sauvignon blanc, served up (of course) with a nice slice of fresh pineapple. The perfect cocktail for a beach-y honeymoon…or anytime you're craving some sunshine with happy hour.
Cheers, friends!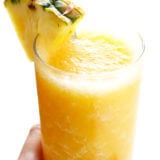 Yield: About 5-6 cups
Tropical Wine Slushies
These Tropical Wine Slushies are SUPER quick and easy to make, and easy to customize with your favorite kinds of wine and frozen fruit. Just pop them all in a blender, and voila — this tasty frozen treat will be yours to enjoy!
Ingredients:
1 bottle white wine (any kind will do)
1 cup frozen mango
1 cup frozen peaches
1 cup frozen pineapple
1/4 cup Cointreau (or see other suggestions below*)
Directions:
Add all ingredients to a high-powered blender and pulse until smooth. If the mixture is too thick, add in extra water (or Cointreau). If it is too thin, add in a handful of ice.
Serve immediately, garnished with a piece of fresh fruit if desired.
*Feel free to use any extra liqueur here that pairs well with fruit — vodka, brandy, Grand Marnier, St. Germain, you name it. Or you can leave it out entirely and stick with just fruit and wine. 🙂
Difficulty: EasyCategory: Gluten-Free


All images and text ©Gimme Some Oven
If you make this recipe, be sure to snap a photo and hashtag it #gimmesomeoven. I'd love to see what you cook!