Skip the lettuce in favor of a veggie-packed recipe for Avocado Salad with Orange Dressing starring a refreshing vinaigrette made with Florida's Natural® Orange Juice, fresh ginger and honey.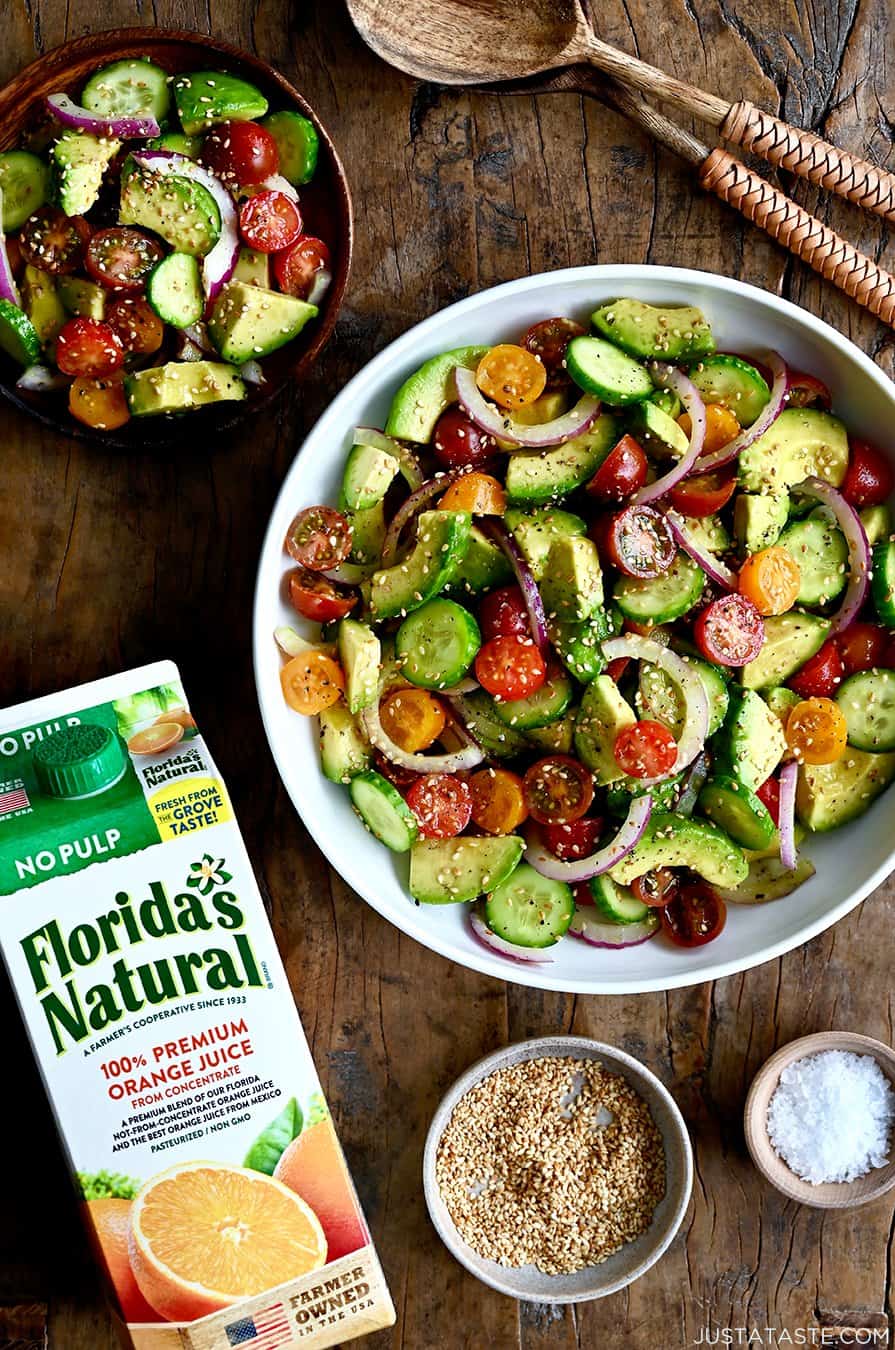 Leafy greens absolutely have a time and a place in summer salads, but when it comes to packing big-time flavor in every bite, I turn to cool and creamy avocado and a bounty of other fresh veggies for a versatile side dish that complements everything from glazed chicken thighs and marinated flank steak to stir-fried shrimp and baked salmon.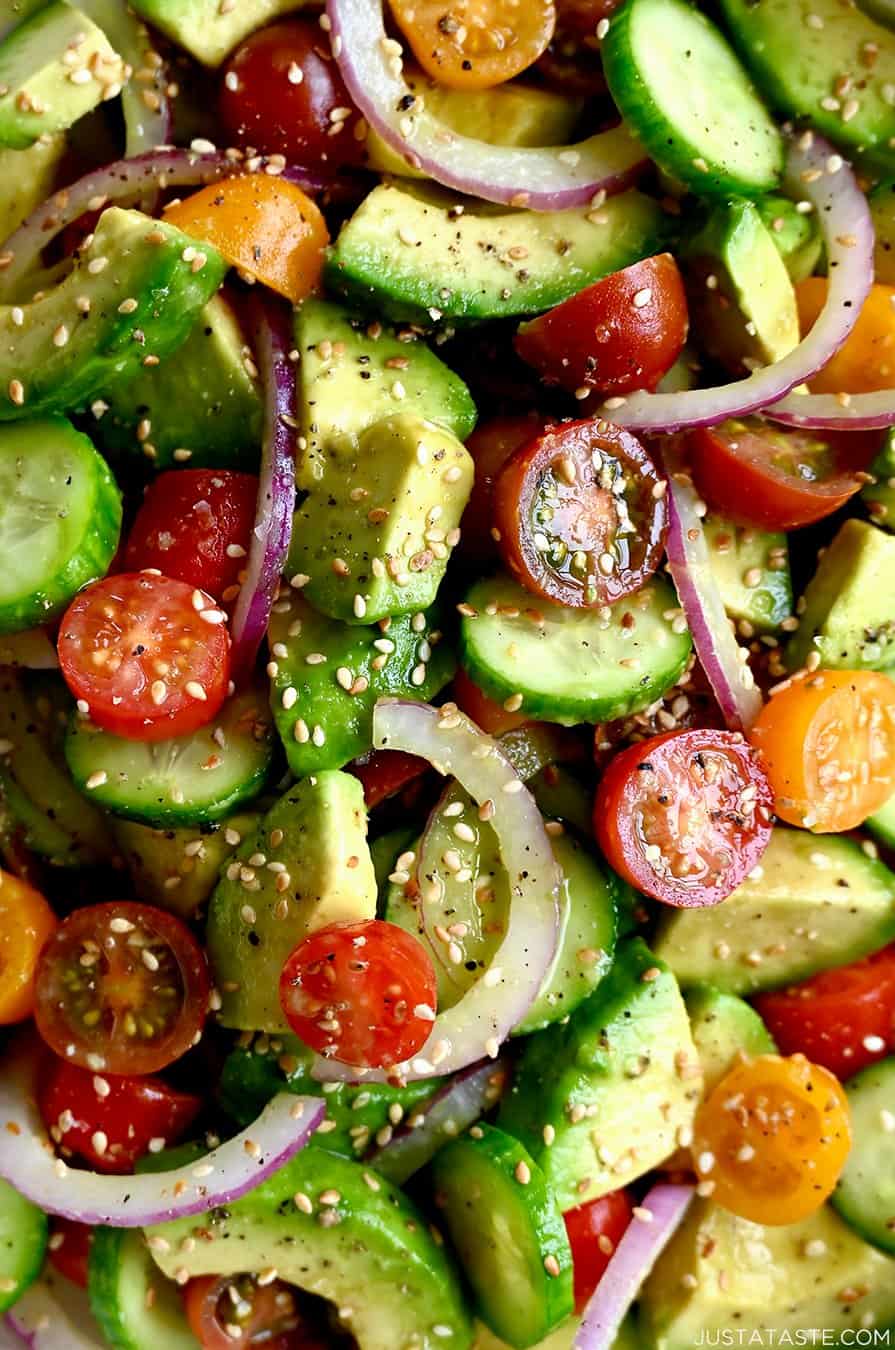 Avocados, for all of their pros, come with one minor con: Once they are peeled and diced, the clock starts ticking until they turn from vibrant green to a much less appetizing brown. So how do we solve for the color-changing conundrum? Orange juice!
How to Make the Best Orange Juice Dressing
Citrus is the secret to preserving avocado's color, consistency and flavor for hours. As a longtime partner of Florida's Natural, I've created many recipes starring my go-to juice (and lemonade, too!), but never has a dressing been as easy or as versatile as this vinaigrette. It balances the sweet with the sour and the savory with the umami, all with just five simple ingredients:
Florida's Natural Orange Juice
Fresh ginger
Honey
Sesame oil
Rice wine vinegar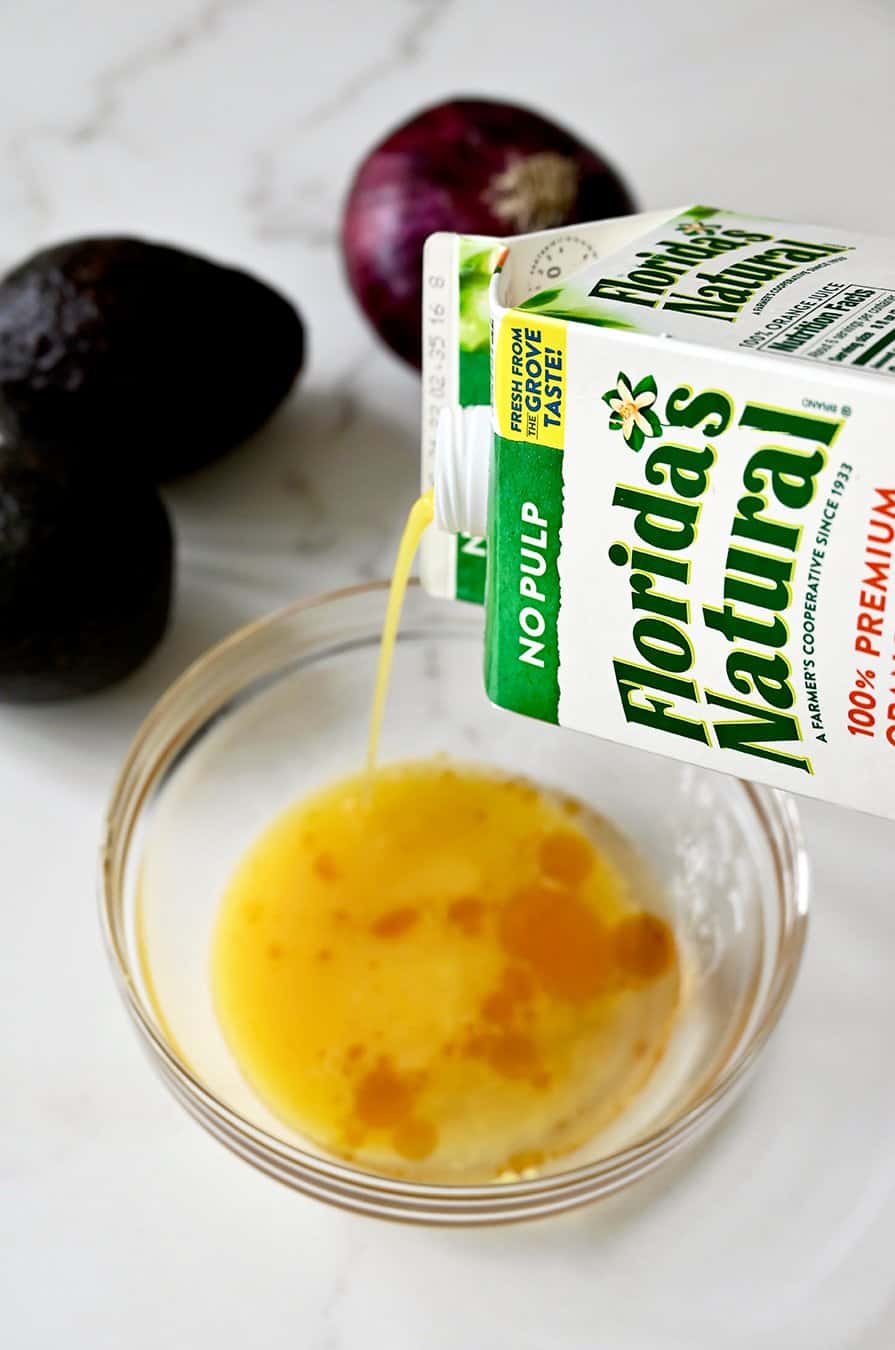 Florida's Natural Orange Juice has been our family's favorite for years. It delivers the highest-quality citrus, superior taste, and not to mention, nearly two servings of whole fruit in every 8-ounce glass. It's Mom and kid approved in our house!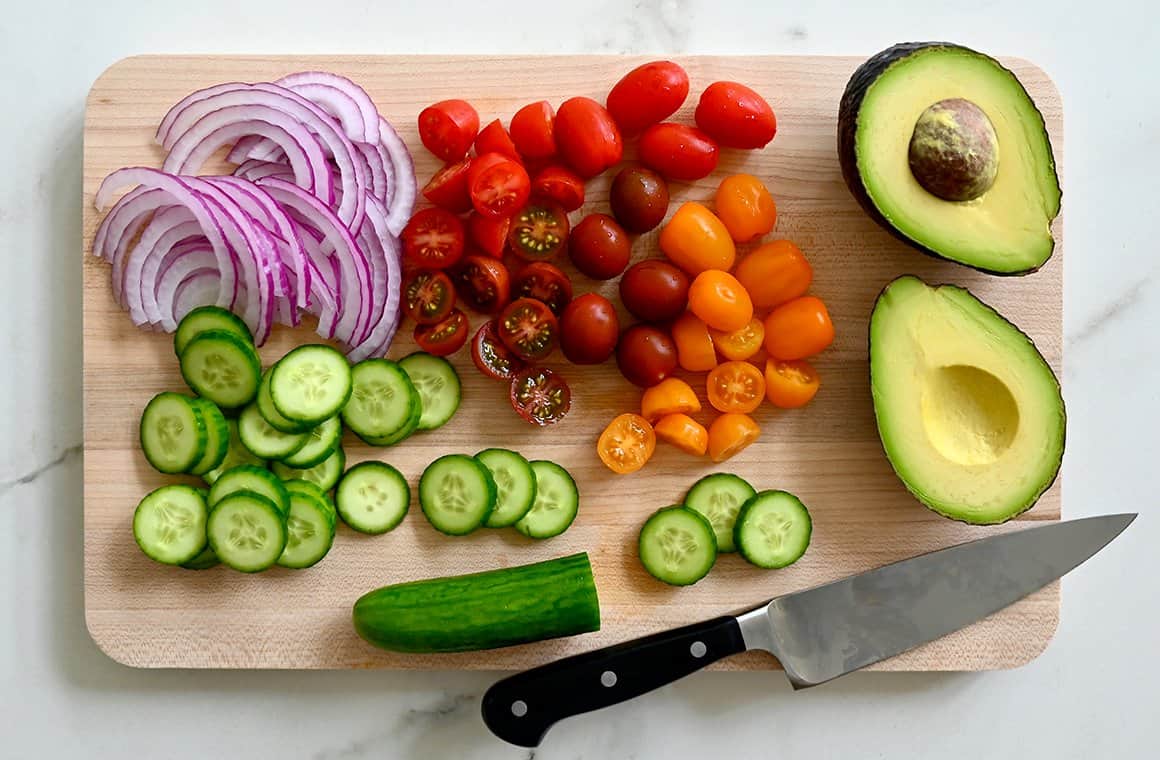 How to Store Avocado Salad
Once you've tossed together creamy diced avocado, crunchy Persian cucumber rounds, sliced red onions and halved cherry tomatoes with the orange dressing, serve the salad immediately or store it in an airtight container in the fridge.
The orange juice dressing will work its magic to not only maintain the vibrant color of the avocado but also lend a refreshing punch of citrus to each bite. Top off your salad with toasted white sesame seeds, a sprinkle of large-flake sea salt and freshly-cracked black pepper for a summertime stunner that's as versatile as it is flavorful.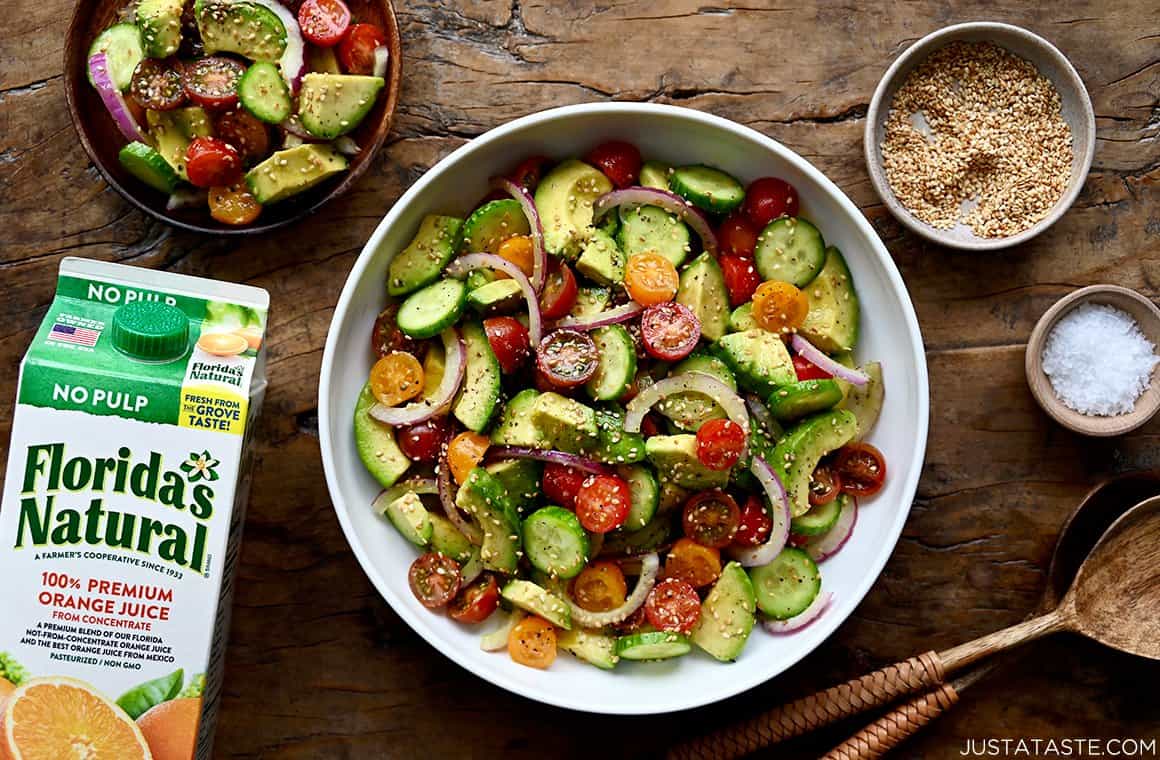 Craving more? Subscribe to Just a Taste to get new recipes and a newsletter delivered straight to your inbox! And stay in touch on Facebook, Twitter, Pinterest and Instagram for all of the latest updates.
Make the dressing:
In a medium bowl, whisk together the Florida's Natural Orange Juice, ginger, honey, sesame oil and rice wine vinegar. Taste and season the dressing with salt and pepper then set it aside.
Make the salad:
In a large bowl, combine the avocado, cucumber, red onion and cherry tomatoes. Drizzle with the prepared dressing and toss to combine.

Garnish the salad with the sesame seeds and serve immediately or store, covered, in the fridge for up to 2 days.
Disclosure: I've partnered with Florida's Natural® Orange Juice for an exclusive endorsement of Florida's Natural® Orange Juice. This blog post is sponsored by Florida's Natural. All opinions are my own.