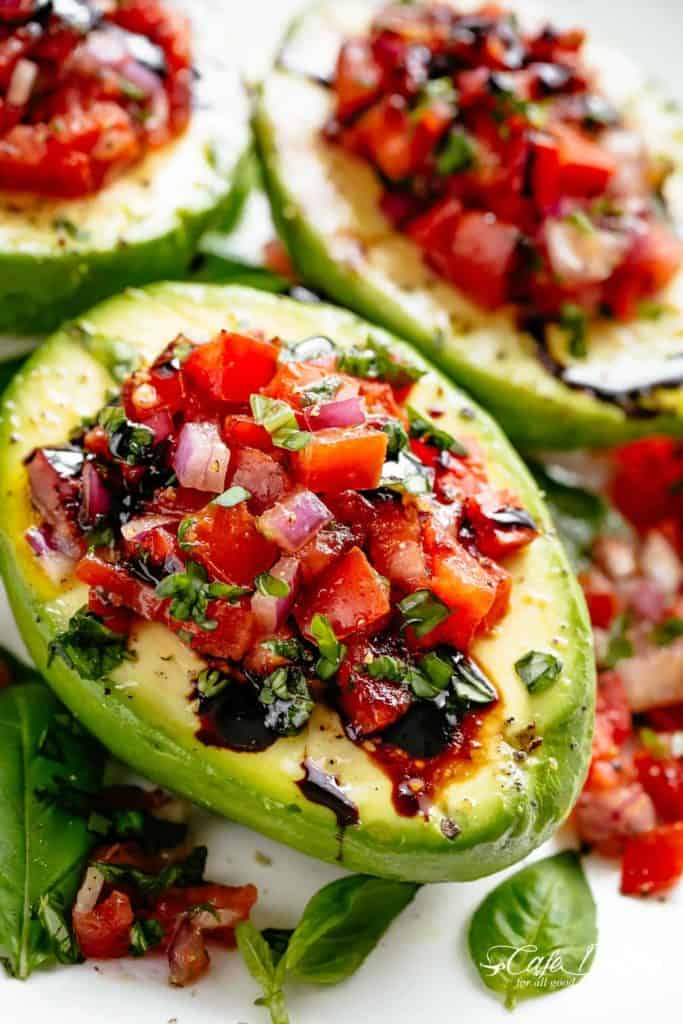 Bruschetta Stuffed Avocados drizzled with balsamic glaze makes an incredible light lunch or snack!
Take creamy avocados to a different level with this Bruschetta Stuffed Avocados recipe. Juicy ripe tomatoes with basil and onion are tossed in olive oil and a touch of garlic, then stuffed into Avocados. Topped with shaved parmesan and drizzled with a balsamic glaze for an incredible flavour combination!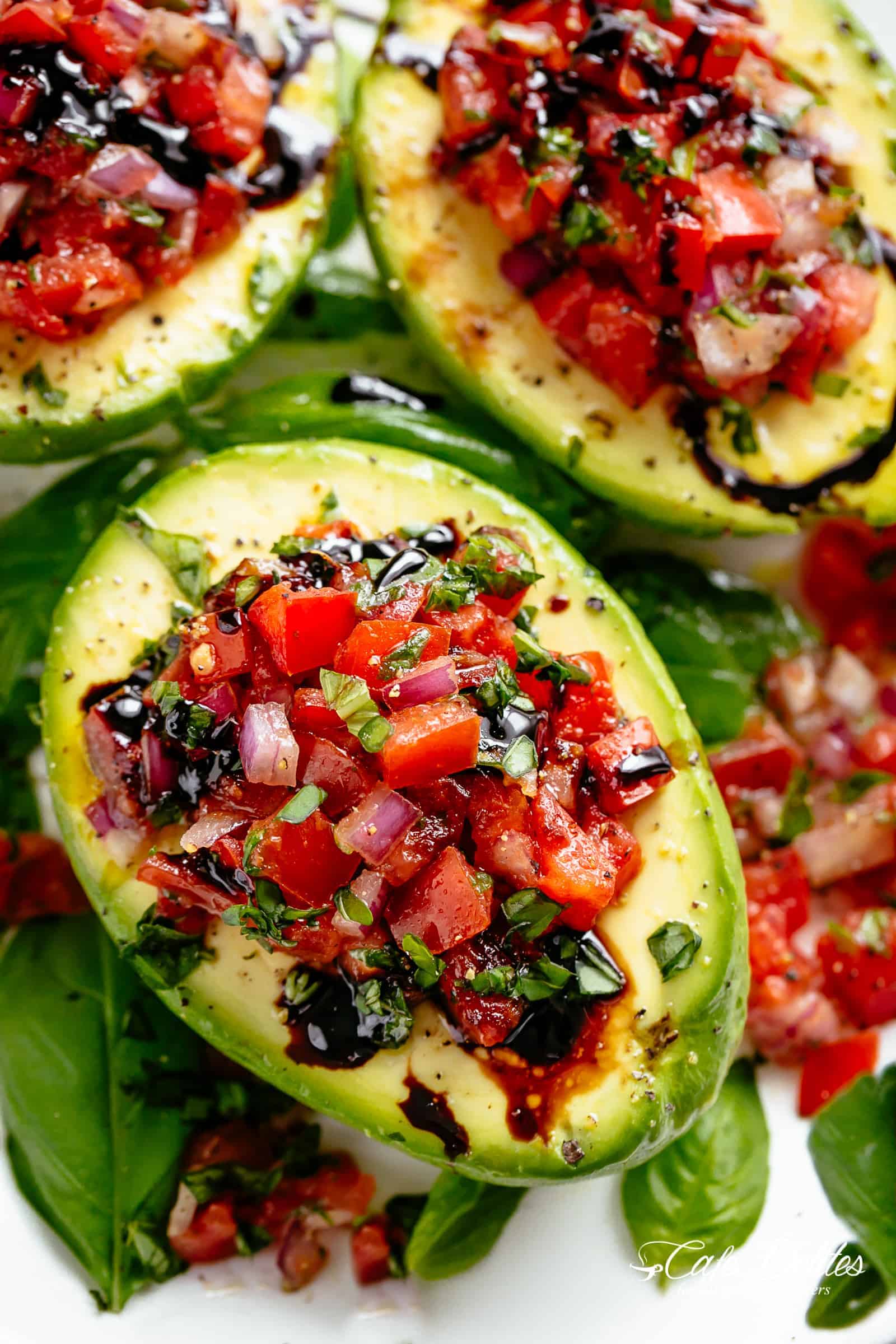 Stuffed Avocados
Once you stuff avocados with filling (like this Caprese recipe), you will never eat them plain again! They tick all our fast and easy recipe boxes:
Simple to make
Ready in less than 10 minutes 
Taste incredible 
Filling thanks to all of the healthy avocado fats! 
You have all loved our Caprese stuffed avocados and have been asking us for another alternative recipe. You'll be so glad for this one!
Bruschetta
Fresh, ripe tomatoes with basil and red onion are the perfect match…especially when combined with a touch of olive oil and a kick of garlic! Stuffing creamy avocados with a Bruschetta mixture though is pure heaven. Especially for those of us trying to watch our carb intake! Bruschetta Stuffed Avocados is similar to this Italian Herb Bruschetta Chicken and this Grilled Bruschetta Portobello Mushrooms recipe, but with the ultimate avocado twist.
Serve on fresh basil leaves and you have Spring/Summer on a plate!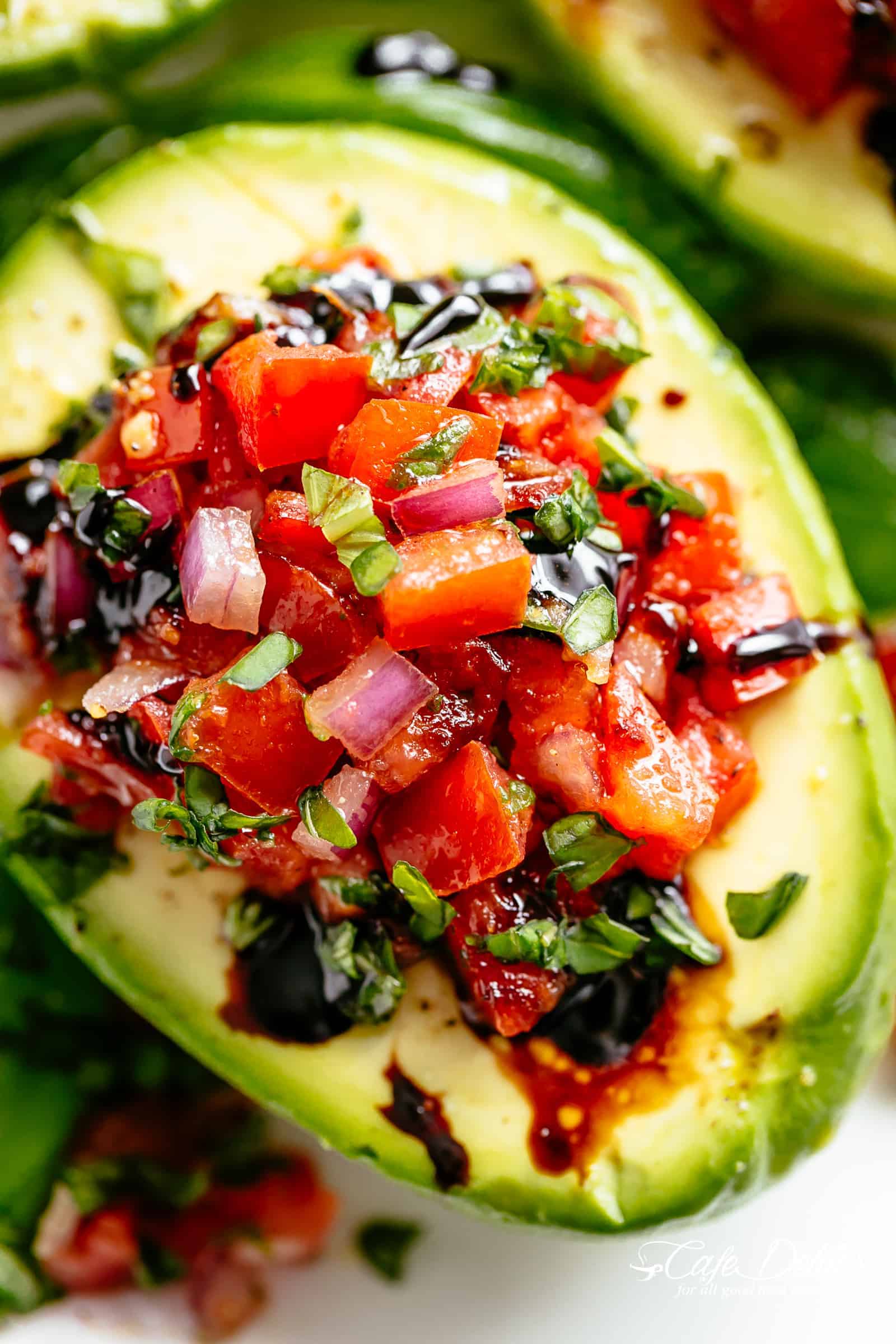 Drizzle it all with a homemade or store bought balsamic glaze for the best light meal! Or keep it low carb and leave the drizzle to the side.
Easy to make, easy to eat and AMAZING Bruschetta Stuffed Avocados!
Top with shaved parmesan for even better flavour!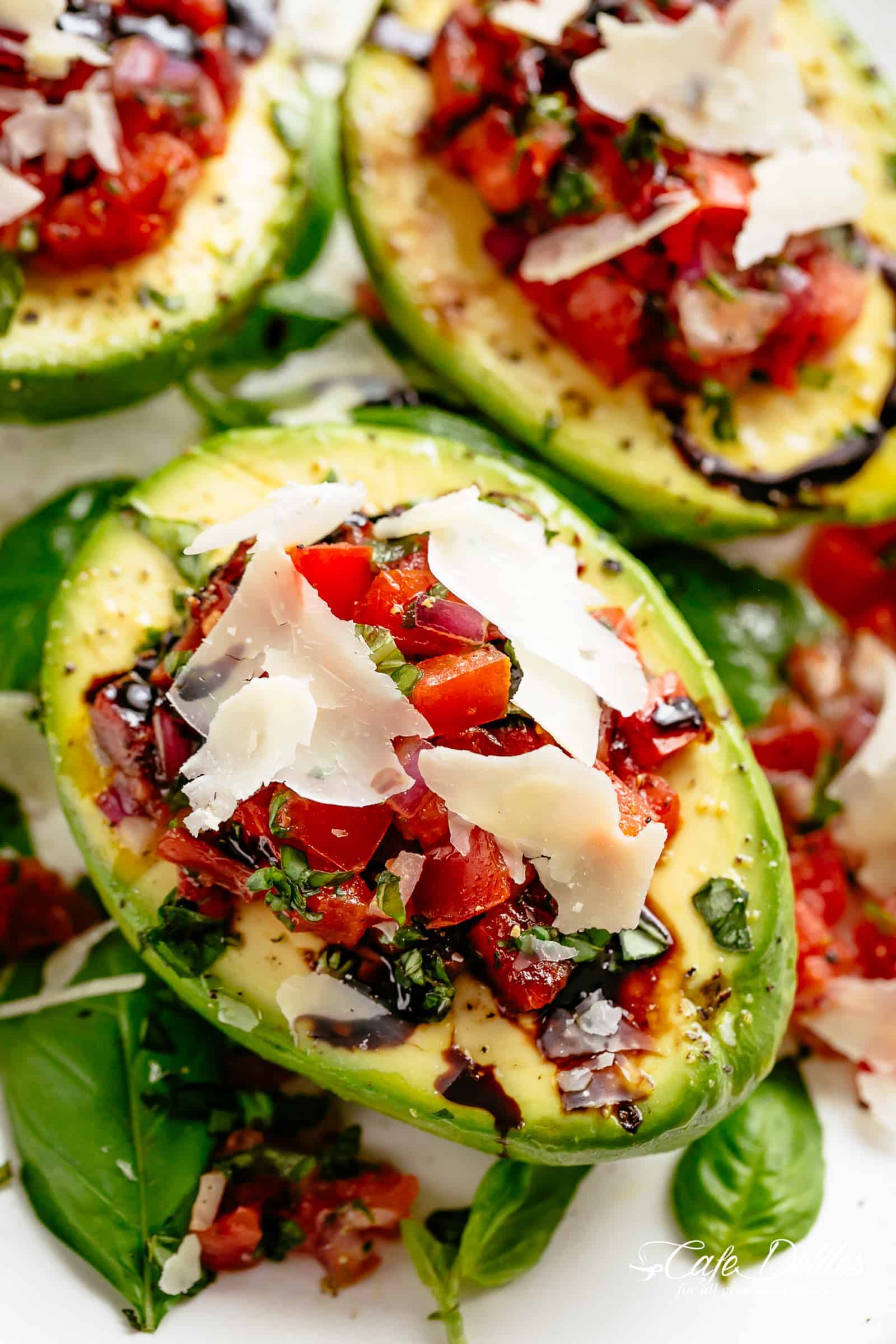 Looking for similar recipes, try these!
Cheesy Scrambled Eggs in Avocado
Grilled Balsamic Chicken and Avocado Bruschetta Salad
The post Bruschetta Stuffed Avocados appeared first on Cafe Delites.