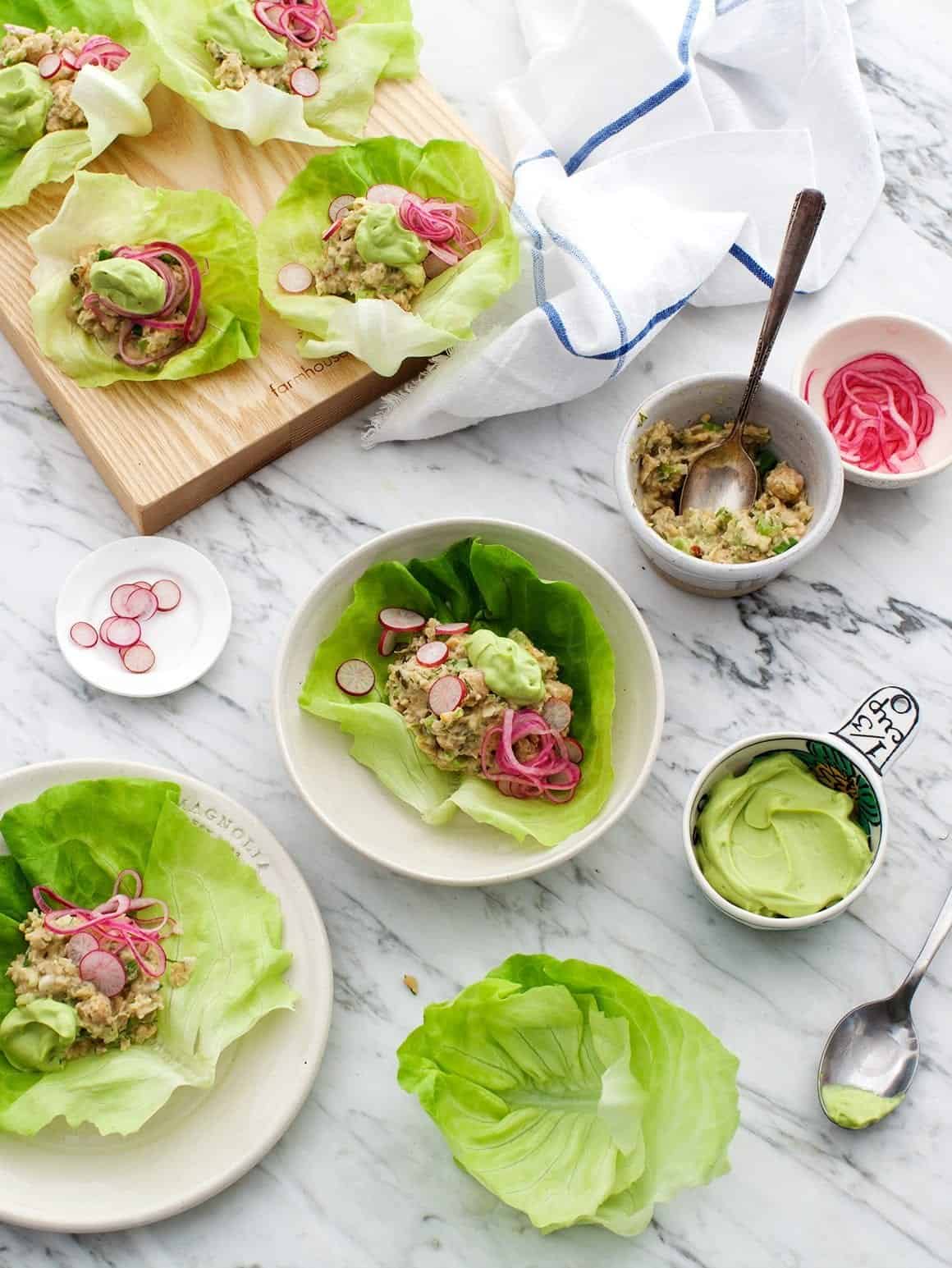 I think there are 2 types of people in this world – those who love tuna salad and those who hate it. I've loved it since I was a little kid, my mom made it all the time, so I definitely fall into the first category. But I'm hoping to bridge the "hater" gap with these chickpea salad lettuce wraps. If you're not into fishy things, no worries, these are completely vegan. If you are into fishy things, I think you'll love these just the same – mashed chickpeas combined with salty, briny flavors (i.e. good dijon mustard, capers, and cornichons) combined with crunchy celery and scallions, recreates that tuna-salad-like taste to me.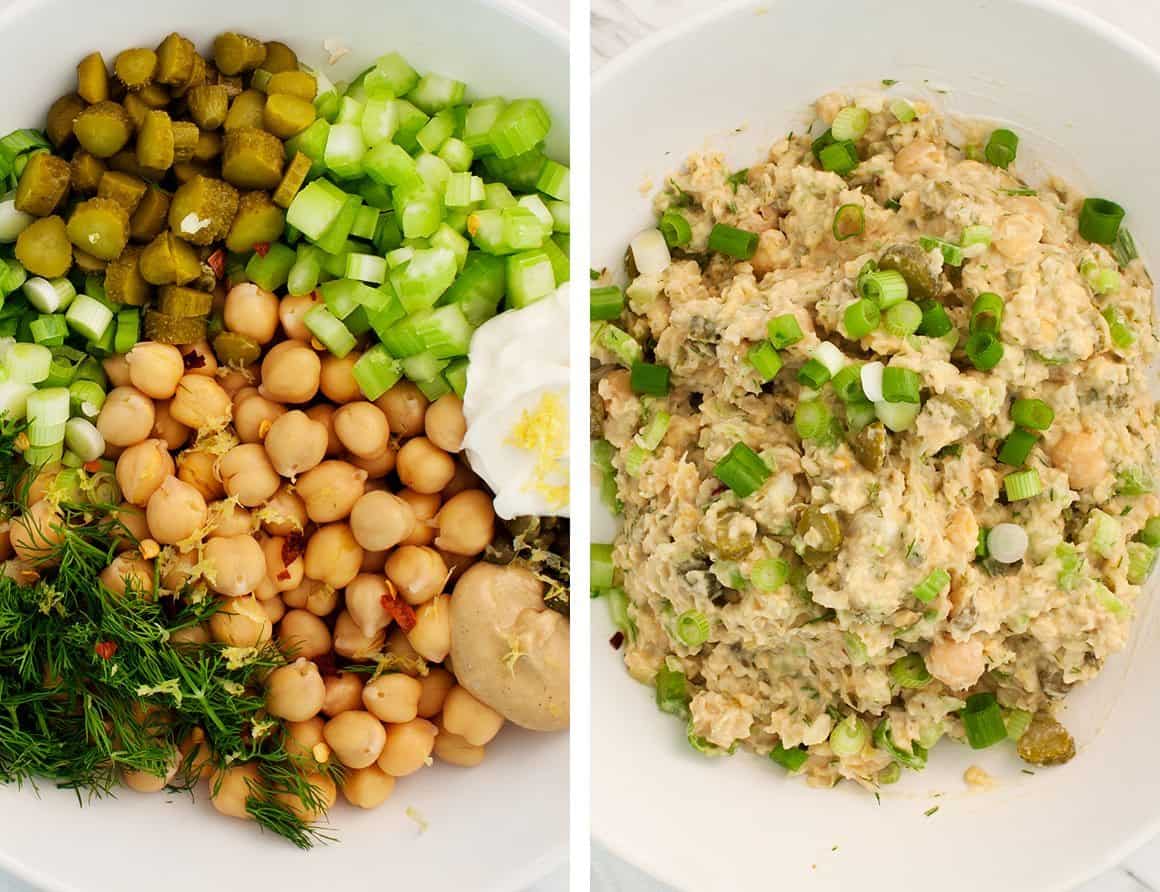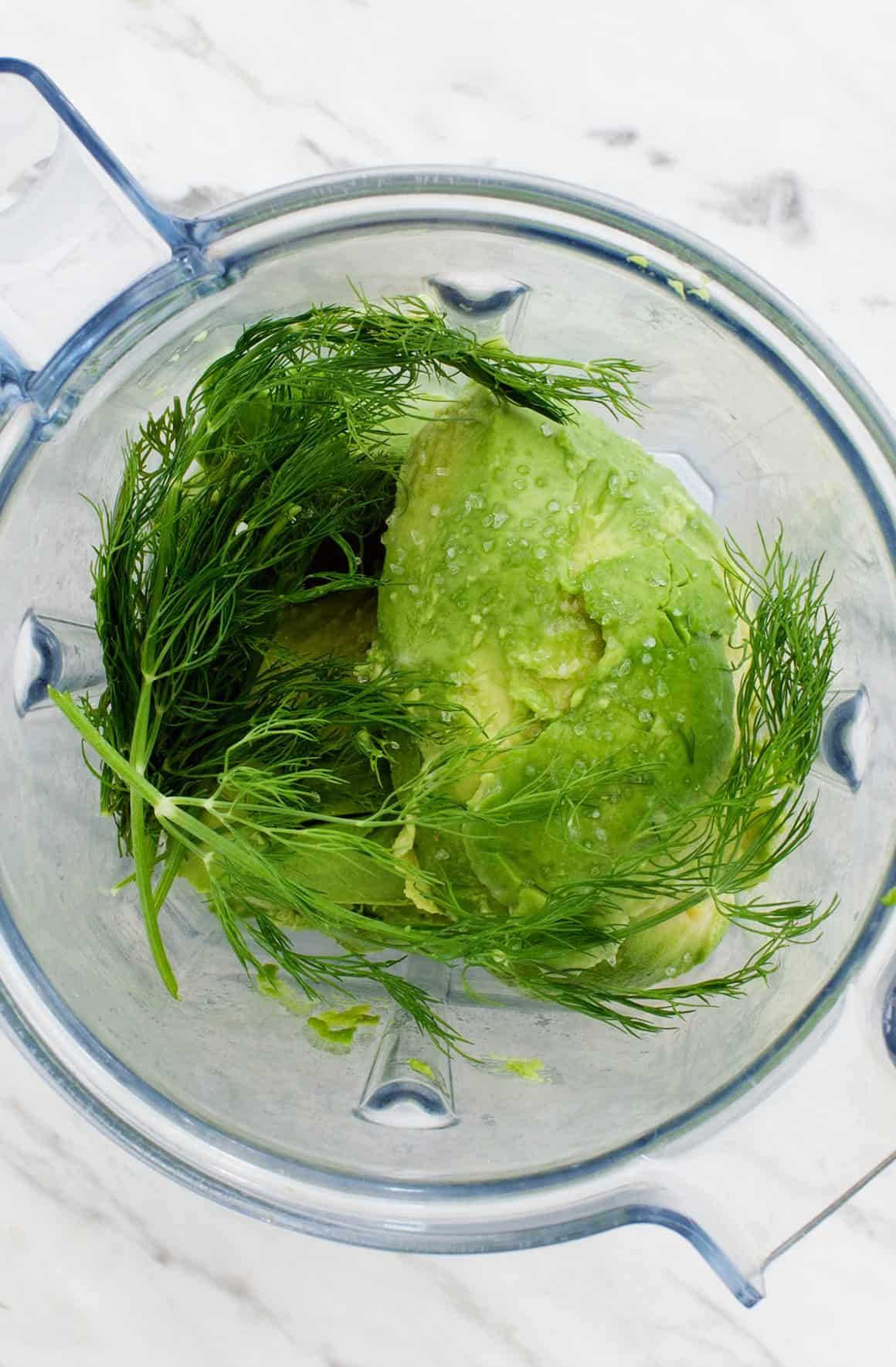 You could definitely make a great sandwich or mock-tuna melt out of this chickpea mixture, but since it's spring and we're trying to eat lighter and brighter I made lettuce wraps.
To balance the bright and briny flavors of the chickpea salad, I made this creamy avocado dill dip using Almond Breeze Almondmilk to whip it all together.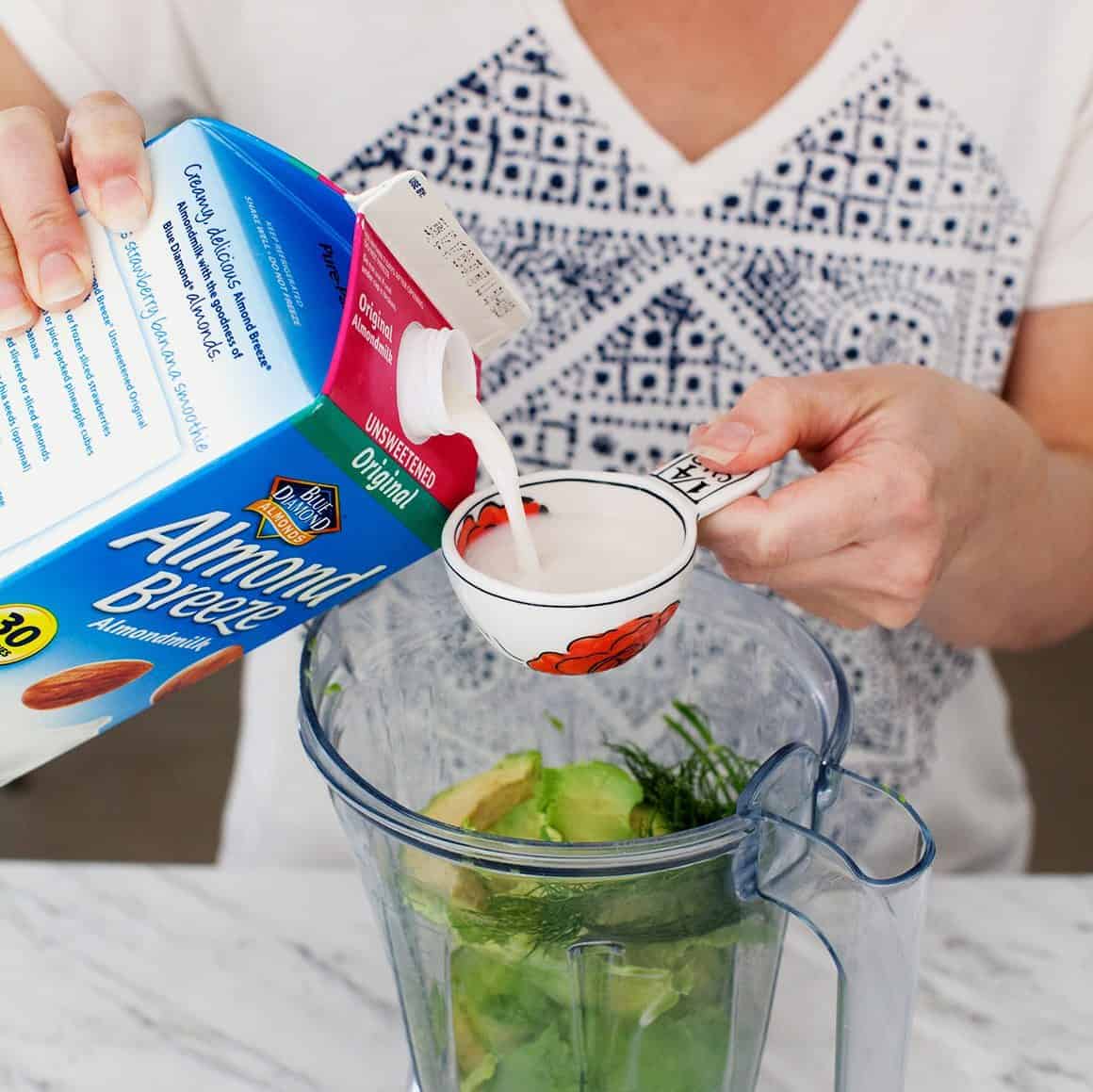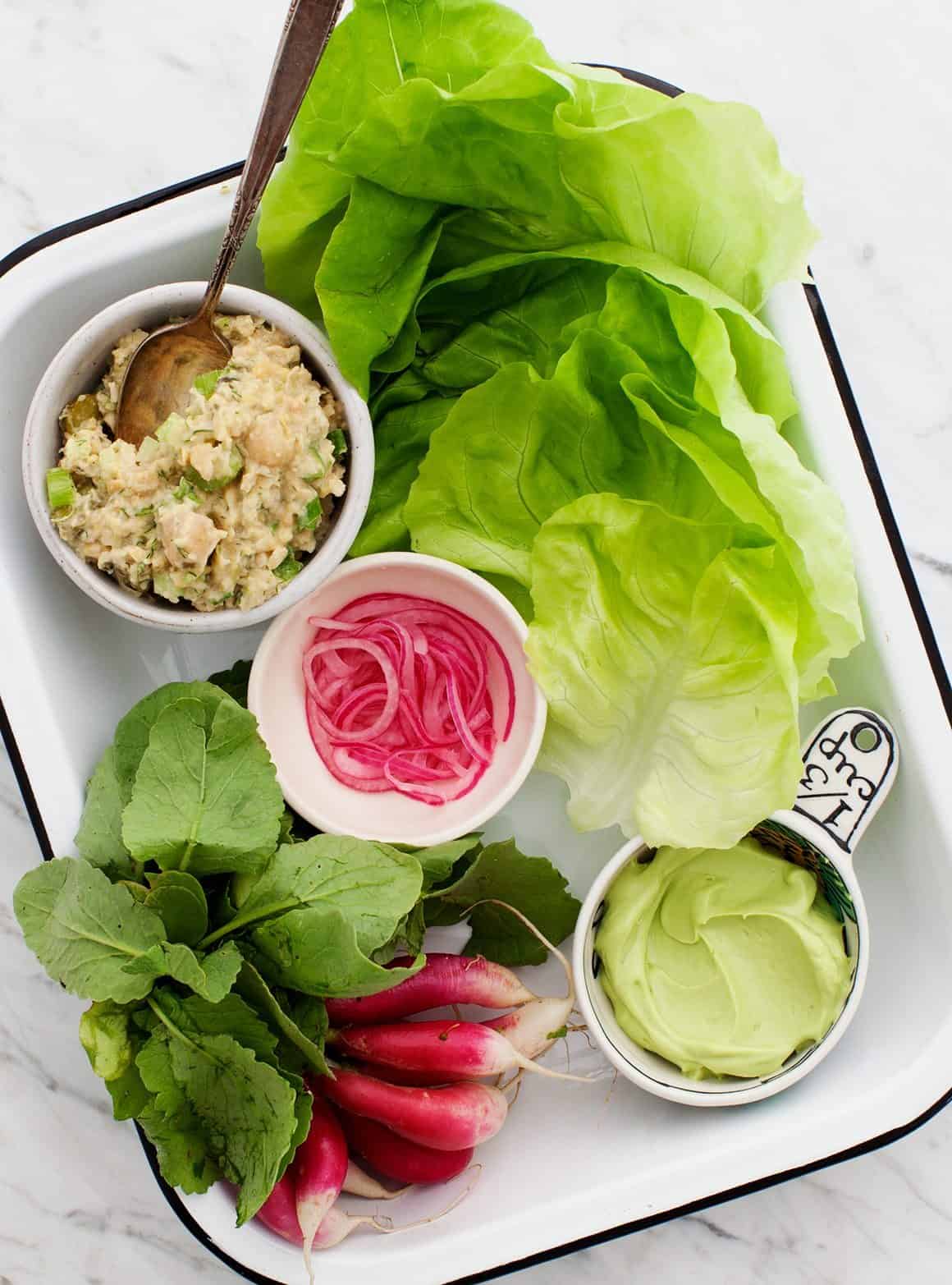 This is a great lunch, especially if you make the components in advance – the sauce should last 2 to 3 days, the chickpea salad will last the week. These will also make a lovely Easter brunch appetizer for the same make-ahead reasons. Plus – how pretty and springy?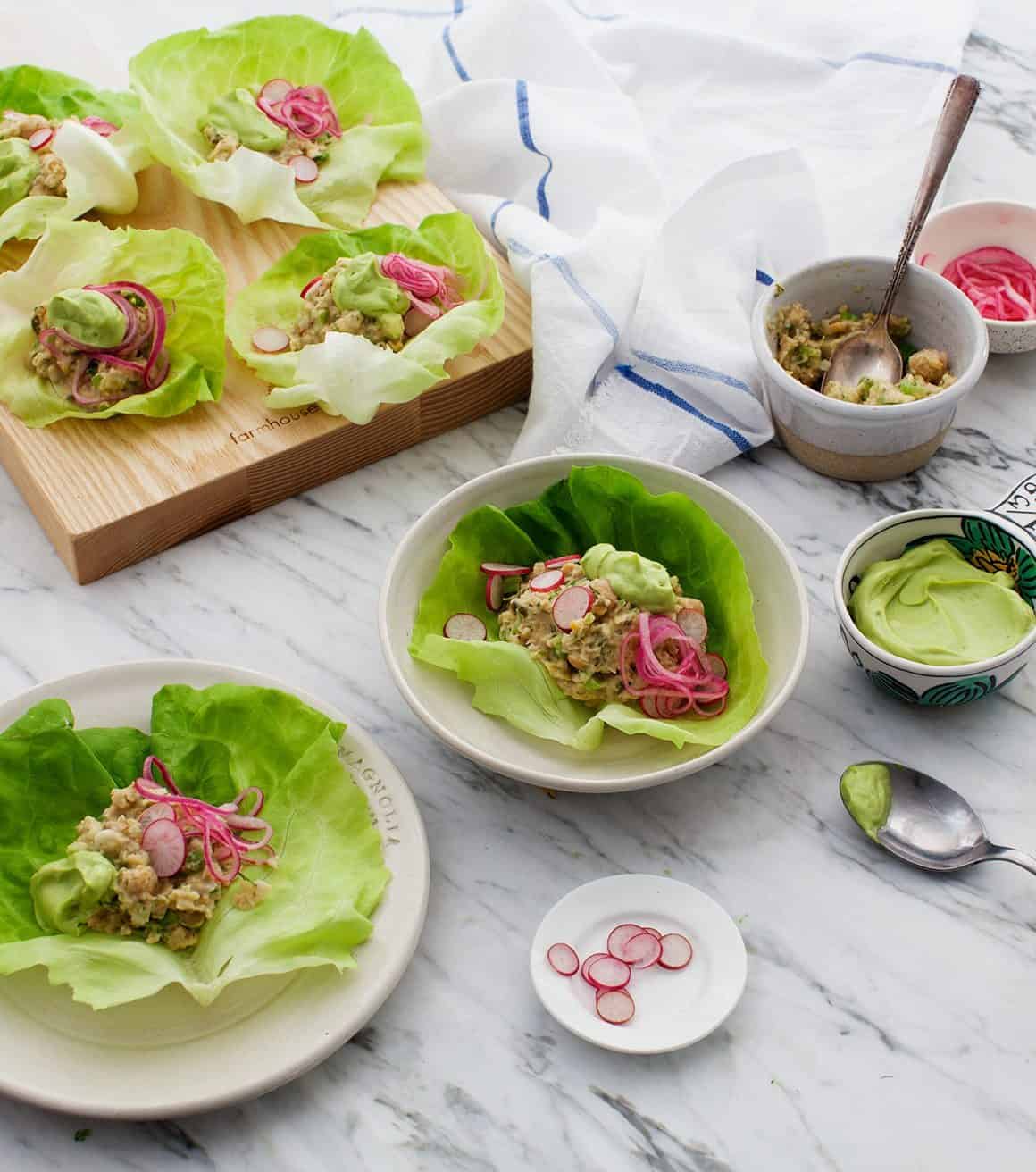 The recipe below will make about 12 lettuce wraps with a little extra avocado dip. If you're looking to use up the rest of the dip, I suggest you break out a bag of tortilla chips! Or, at the very least, slather it on a veggie sandwich the next day (#notasaddesklunch) it's so luscious and delicious – I hope you enjoy it as much as we do!
Chickpea Salad Wraps w/ Avocado Dill Sauce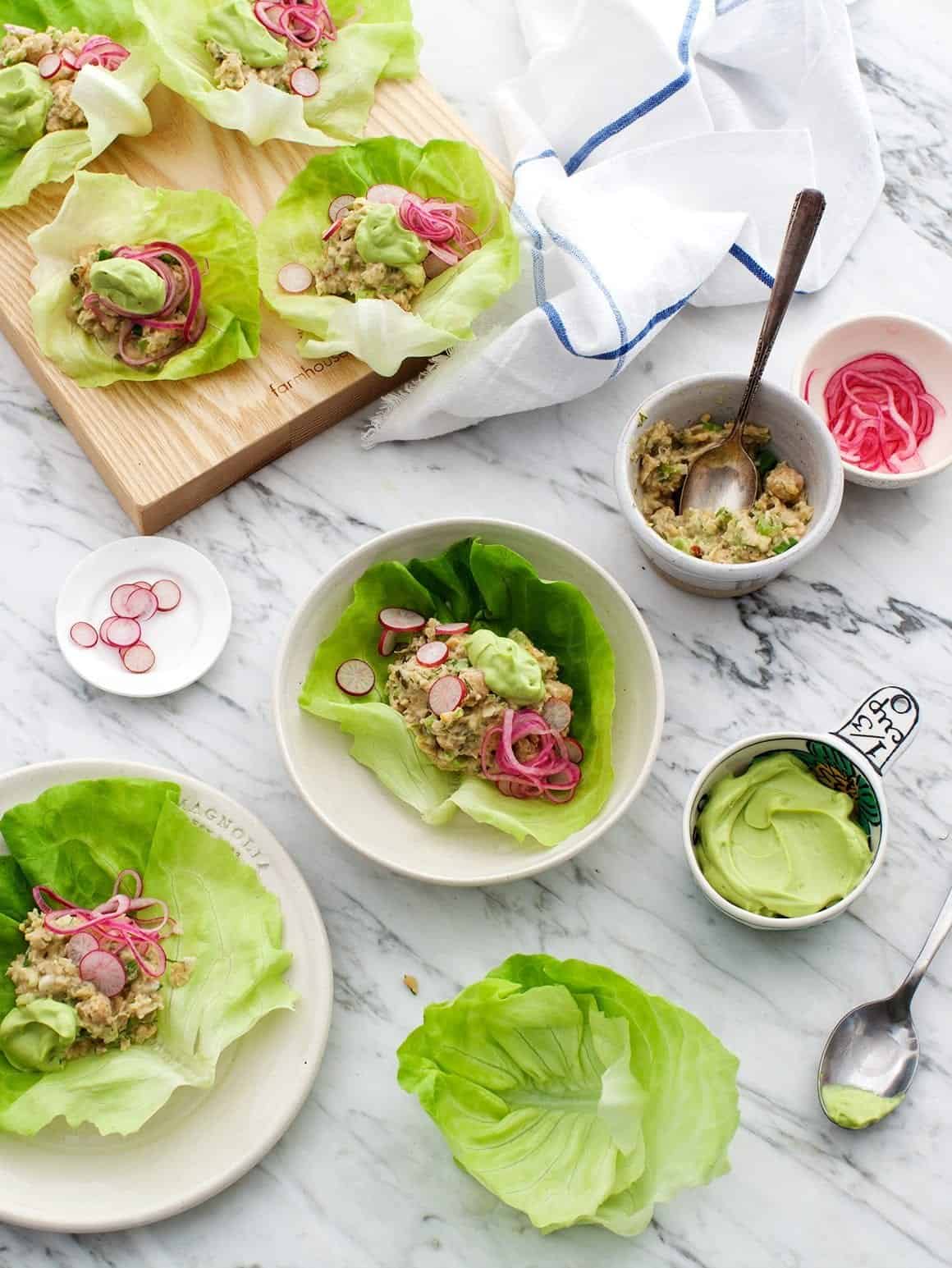 1 14-oz can chickpeas, drained, rinsed, set aside to dry
⅓ cup chopped celery
¼ cup chopped scallions
6 small cornichons, chopped
2 tablespoons chopped fresh dill
2 tablespoons lemon juice, plus 1 teaspoon zest
1 tablespoons vegan mayo
1 teaspoon dijon mustard
1 teaspoon capers
1 small clove of garlic
freshly ground black pepper
12 bibb lettuce leaves
¼ cup thinly sliced radishes
¼ cup pickled red onions*
In a medium bowl, combine the chickpeas, celery, scallions, cornichons, garlic, dill, lemon juice and zest, mayo, Dijon mustard, capers and several grinds of pepper. Mash with a potato masher, or pulse in a food processor. If you use a food processor, just process about half of the mixture and stir in the other half by hand so that the final texture is not too pureed (i.e., we're not making hummus). Taste and add a pinch of salt if you like. Chill until ready to use.
Make the avocado dill sauce by blending the avocado, almond milk, lemon juice, dill, salt and several grinds of pepper. Blend until creamy, adding more almond milk if necessary.
Assemble lettuce wraps with the chickpea salad, dollops of avocado dill sauce, radishes and pickled red onions.
*To make the quickest pickled red onions, I combine one small red onion, covered with rice vinegar, a pinch of salt and a pinch of sugar. Stir and let chill in the fridge for at least 30 minutes. They will last in the fridge for at least 2 weeks.
3.4.3177

This post is sponsored by Blue Diamond Almond Breeze Almondmilk. Thank you for supporting the sponsors that keep us cooking!