Up your dinner roll game with these Easy Homemade Crescent Rolls! These soft and fluffy, sweet and flaky crescent rolls are heavenly slathered with butter. Making them from scratch has never been easier!
Love baking bread? Try my Sweet Dinner Rolls too! Just the perfect amount of sweetness, ready to spread with butter!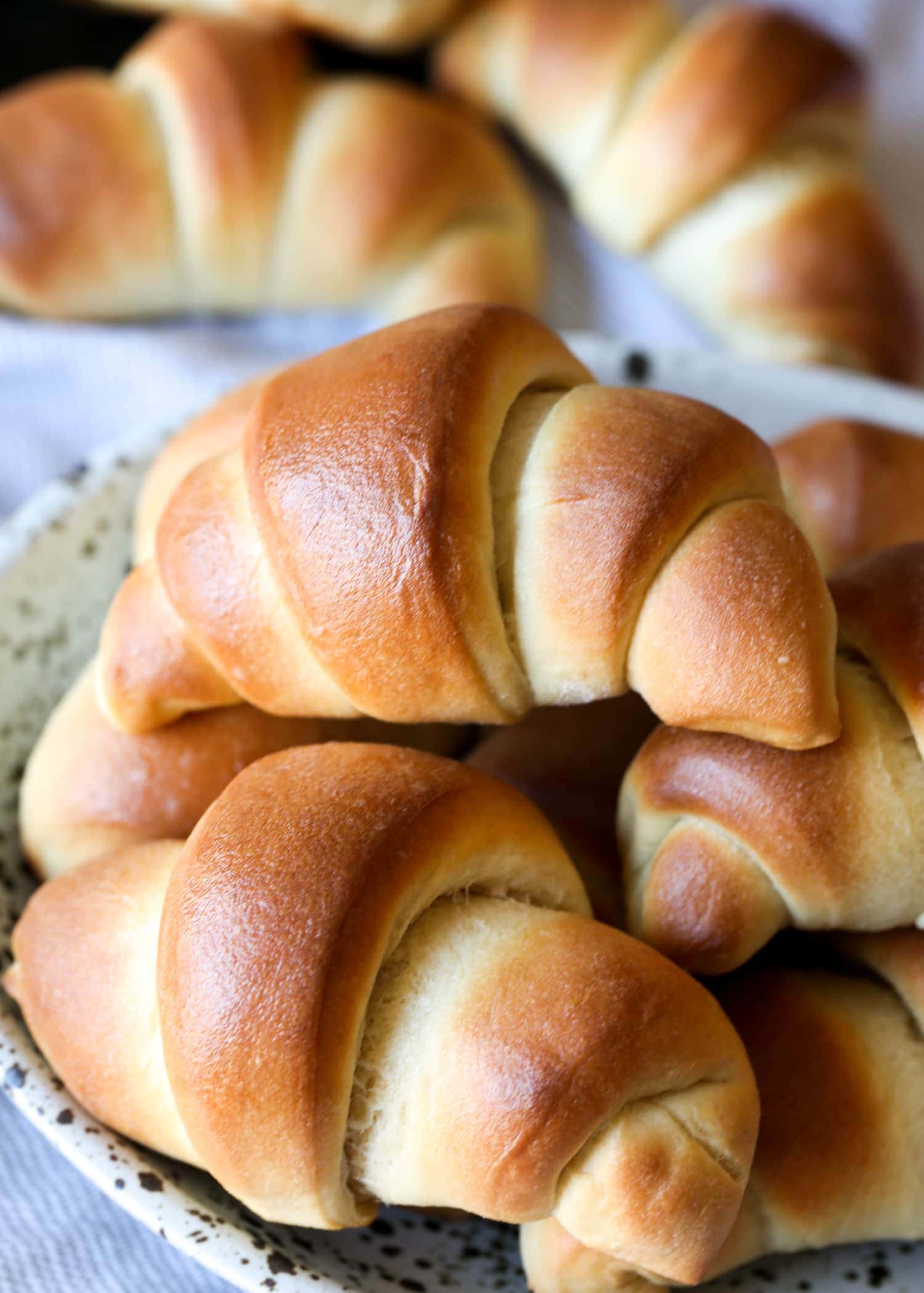 Fluffy Homemade Crescent Rolls
I just love a fresh and buttery, light and flaky, perfect dinner roll made from scratch. Like my Fluffy Homemade Hawaiian Rolls, this recipe for easy homemade crescent rolls is fast becoming a family favorite. 
These soft and sweet, slightly crusty crescent rolls are easy enough to make for everyday dinners and fancy enough to dress up any meal when entertaining. The ingredients are simple and the results are so delicious! We love serving these golden baked rolls next to soups and roasts since they're perfect for soaking up broths and sauces.
Why Make Dinner Rolls From Scratch?
Sure, anyone can pop into the local refrigerator aisle and pick up a tube of crescent roll dough. But we all know that everything tastes better from scratch, and these homemade crescent rolls are no exception! These rolls are supremely easy to make, and so worth it. This recipe is fresh and fluffy, quick to bake, and nothing compares to a tender and buttery, pull-apart crescent roll that's warm from the oven. Nothing!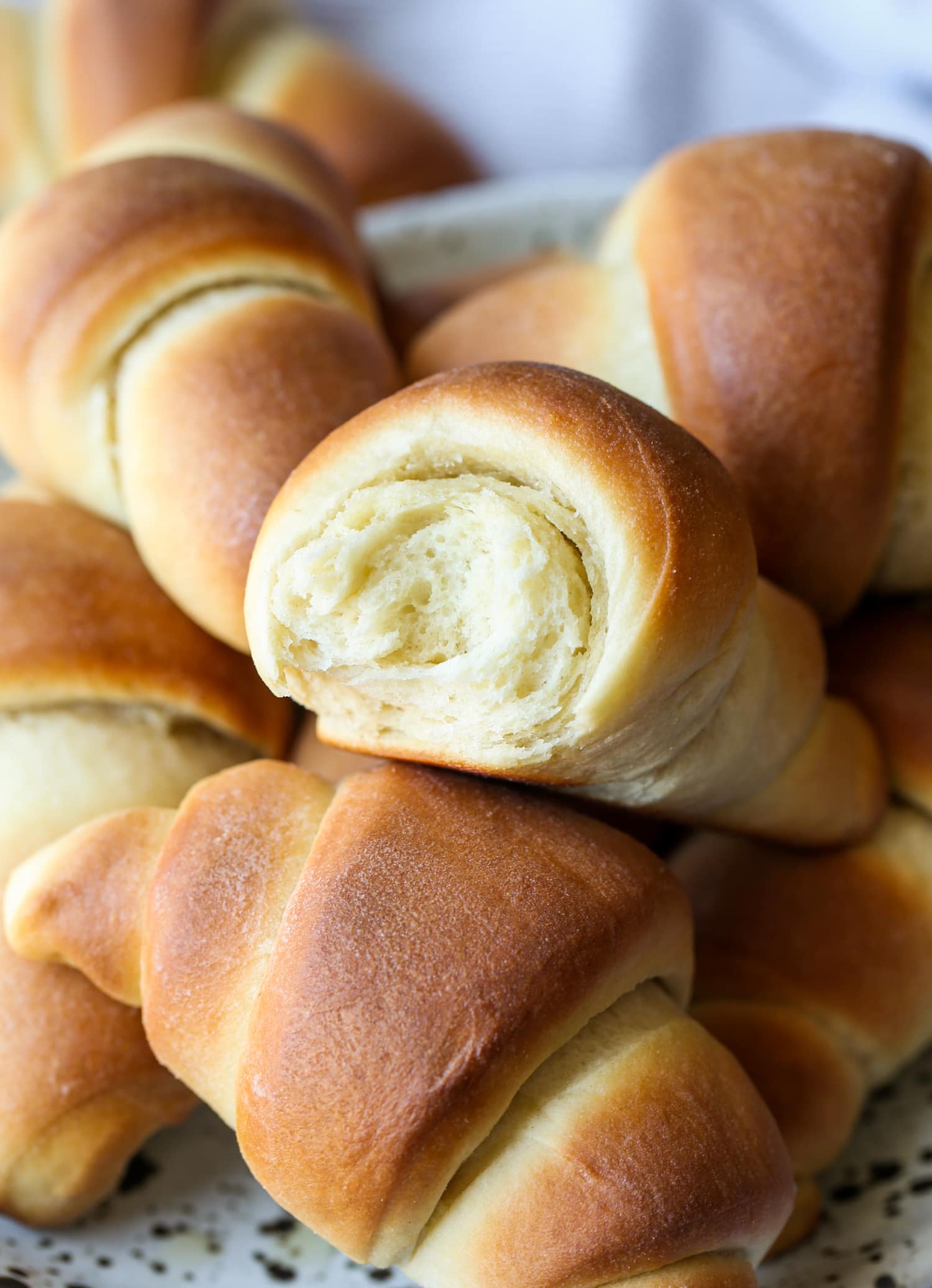 What You'll Need
Instant Yeast: You can also use regular dry active yeast if you prefer, and adjust the rising time accordingly. See my tips section below for more details!
Warm Water: You'll need warm water (between 110°F and 115°F) to dissolve and activate the yeast.
Butter: At room temperature. Taking your ingredients out of the fridge ahead of time lets them combine more easily into the dough and also bake more evenly.
Eggs: Also brought to room temperature. 
Sugar: Regular granulated sugar is best. This is needed to feed the yeast and also lend a bit of sweetness to the crescent roll dough.
All-Purpose Flour
Salt