May 25, 2018
Angela (Oh She Glows)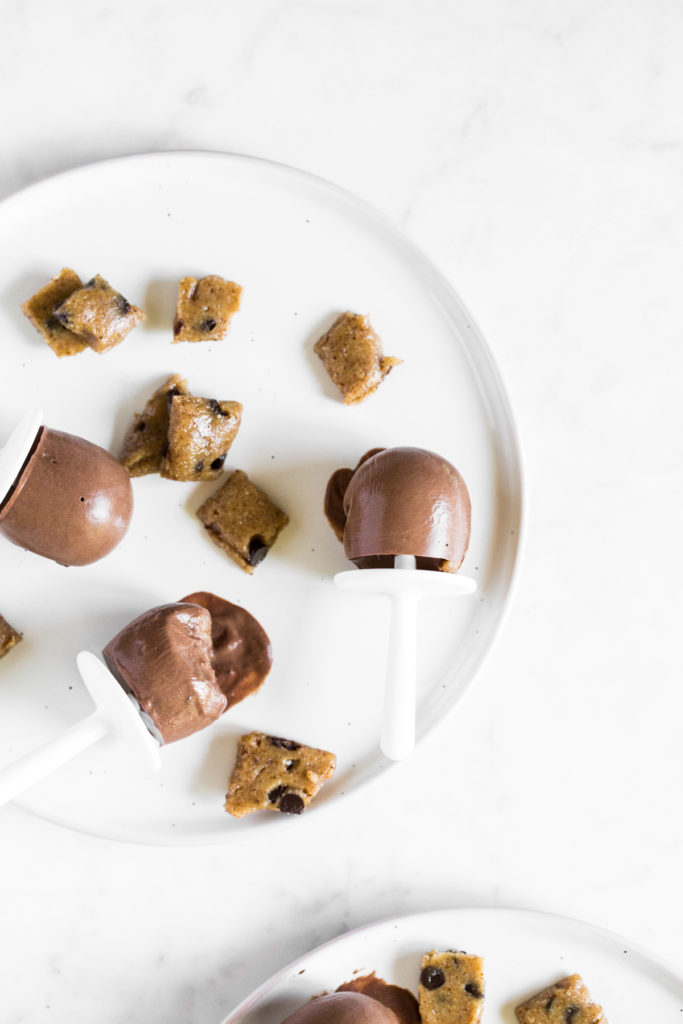 Oh boy did I spend a lot of time getting this popsicle recipe just right. I'm picky about my popsicles (okay, really, I'm super picky about every recipe I share), and I'm SO happy with how these finally turned out—I have to say, eating dozens of fudge pops has really paid off…hah!
As much as I love making my kids healthy popsicles, for this recipe I set out to create a decadent fudge pop for adults and older kids. The other day I said to Nicole (OSG's incredible recipe tester), "Why should little kids have all the fun?!" She wholeheartedly agreed that us grown-ups need an indulgent popsicle recipe for ourselves, too! After testing these pops, Nicole wrote back and said, "Oh my, these are Amazing AF (As Fudge, ha!). Thank you a million times…I will be eating these all summer." She cracks me up!
I started by creating a super-easy vegan cookie dough…let me tell you, this stuff is dangerously easy to whip up. Even if for some crazy reason you don't make the fudge pops, these cookie dough chunks can be used a million different ways (like for topping banana soft serve or throwing into homemade blizzards).
I rolled the cookie dough between two pieces of parchment paper and cut the dough into chunks after freezing it. After that, I made a rich and creamy fudge base starring melted dark chocolate and coconut cream. DREAMY!! Then I simply alternated layering the base and cookie dough chunks in my popsicle molds (these are my all-time favourite mini molds!) and stuck them in the freezer. Just a few hours later, we were diving into decadent fudge pops studded with chunks of the most heavenly cookie dough. You won't believe these delicious pops are dairy-free, I can promise you that!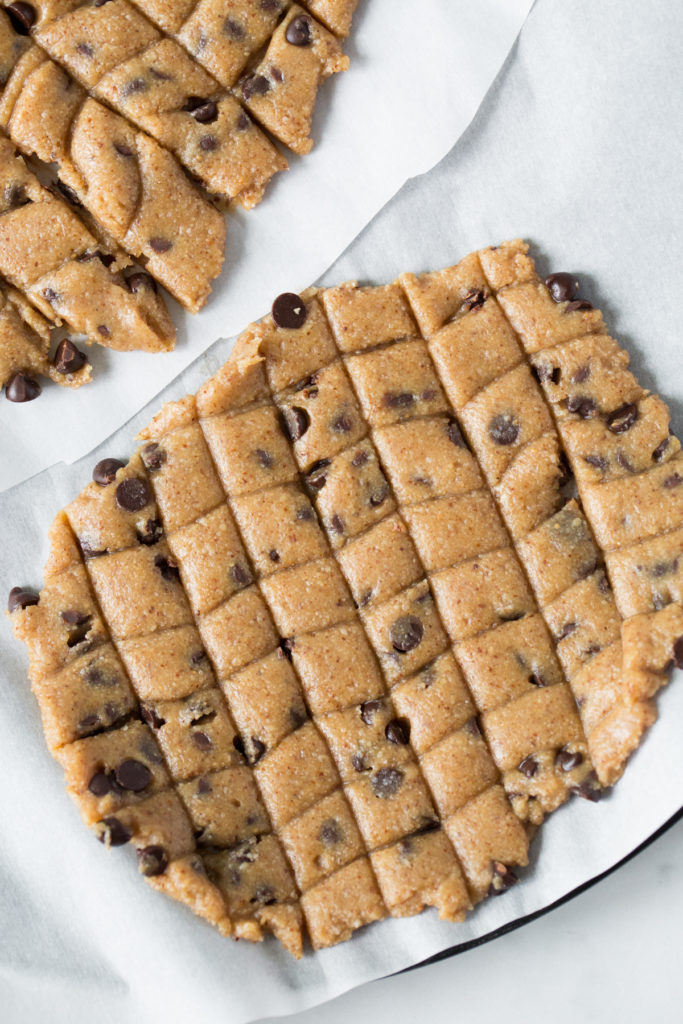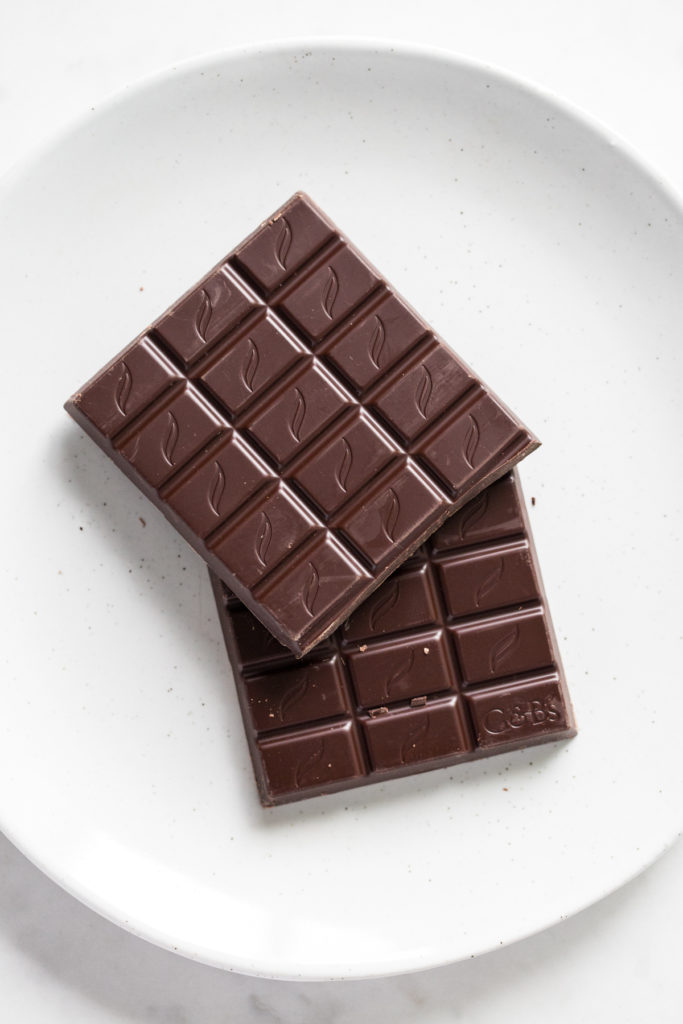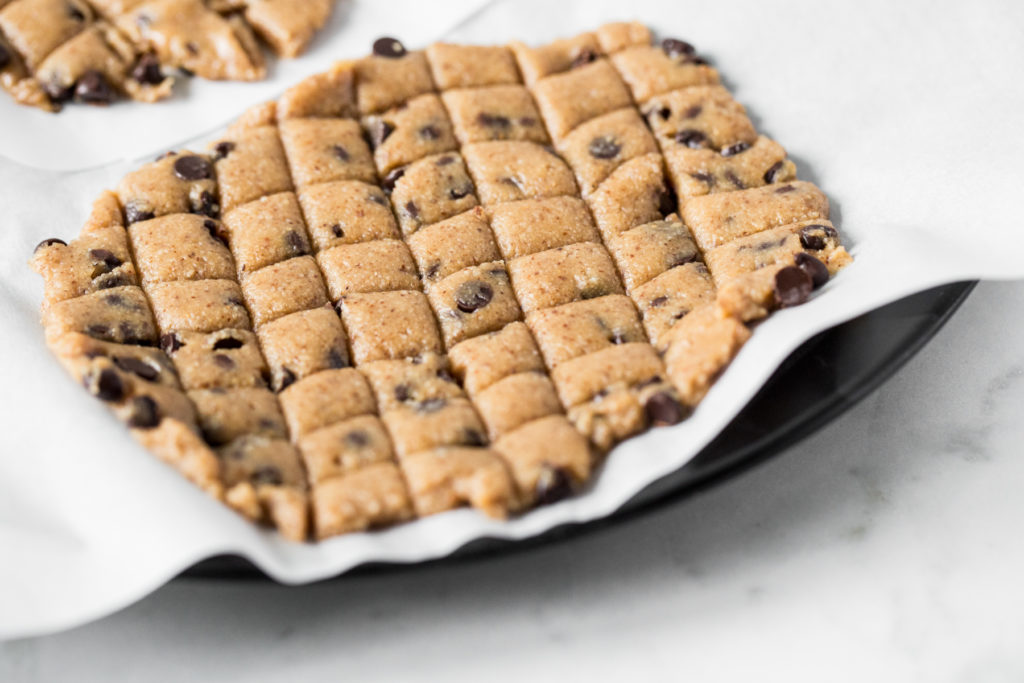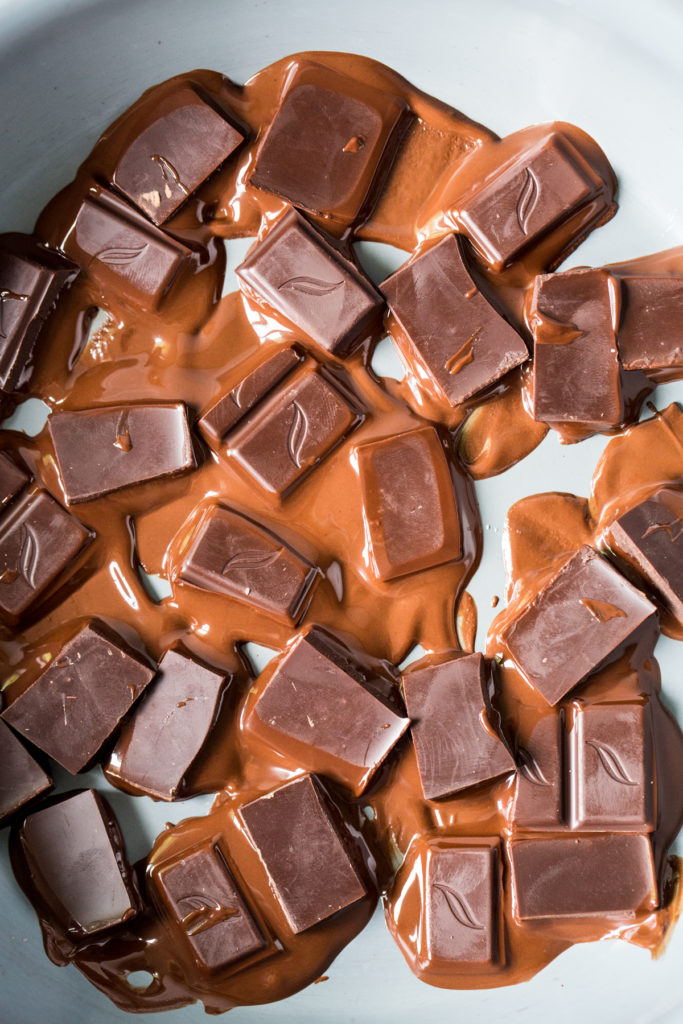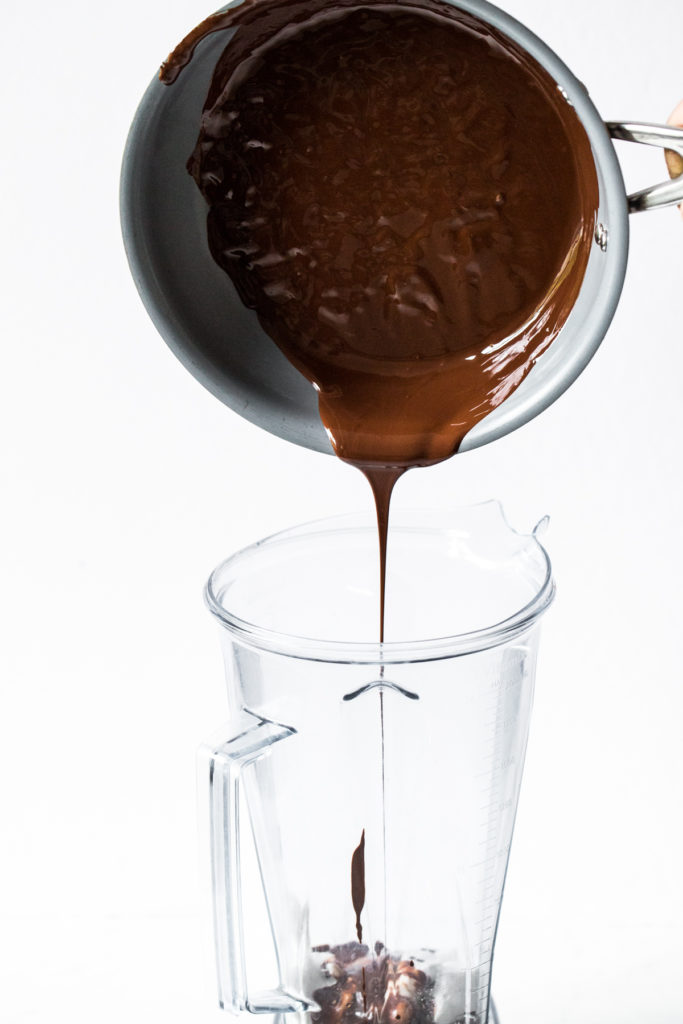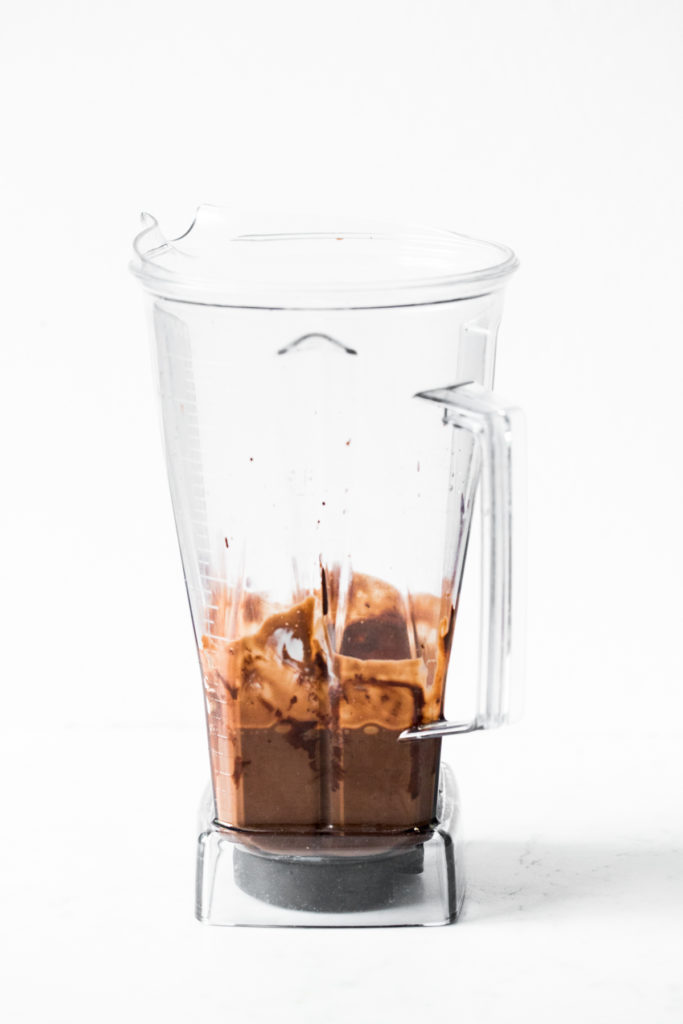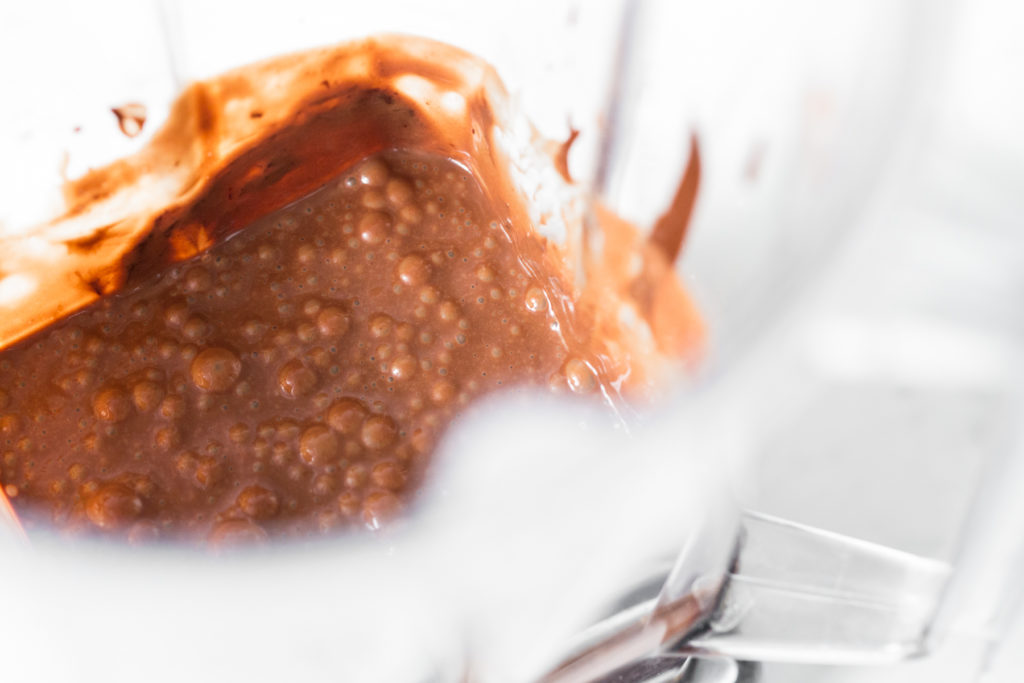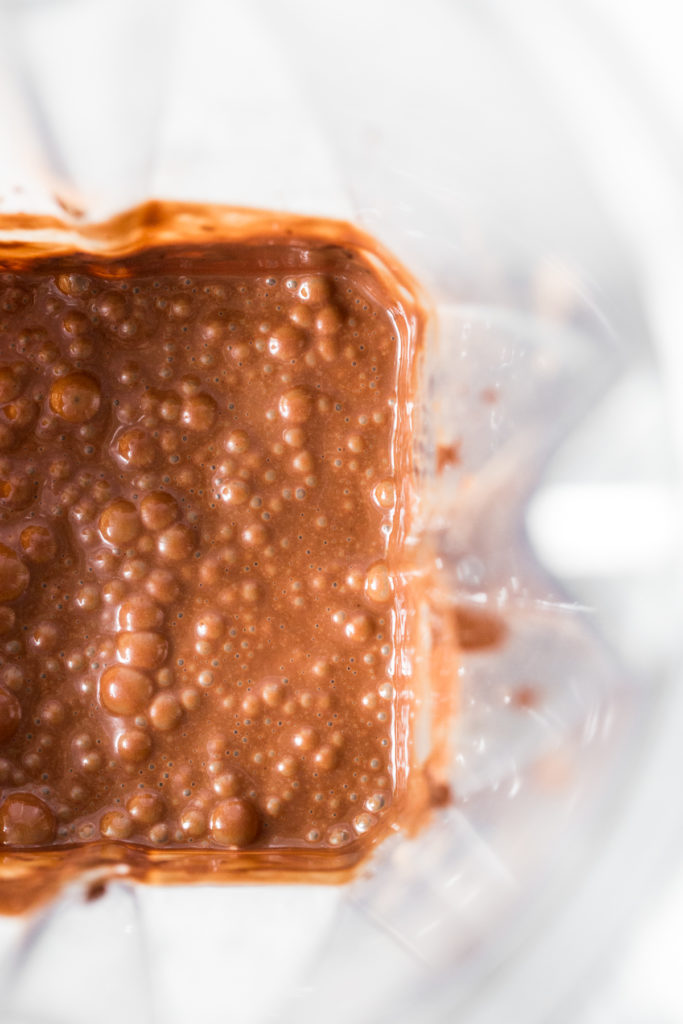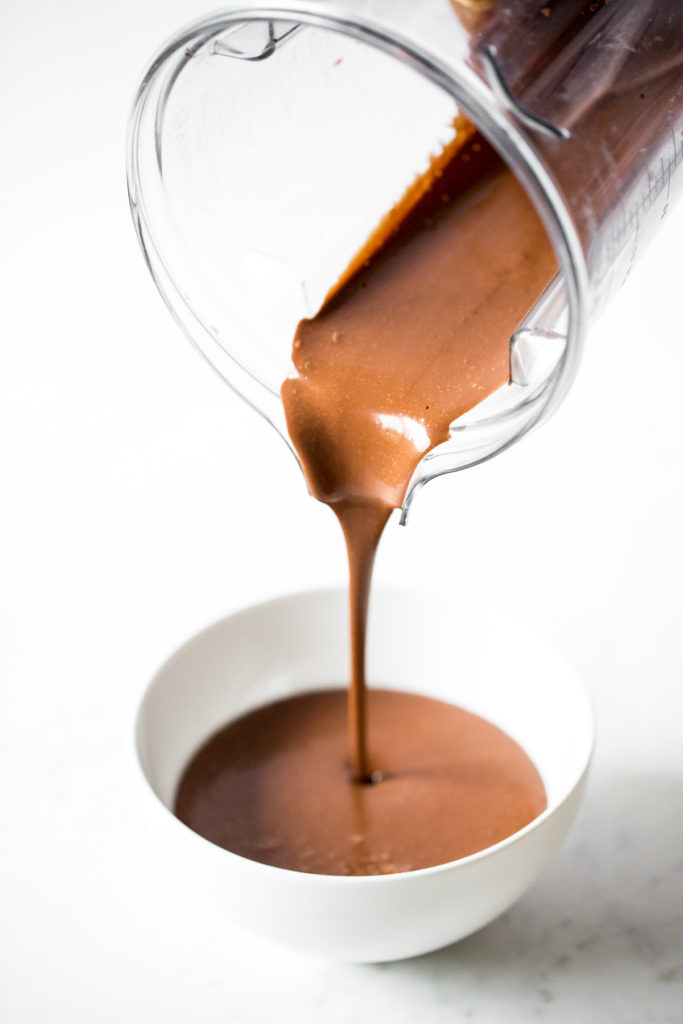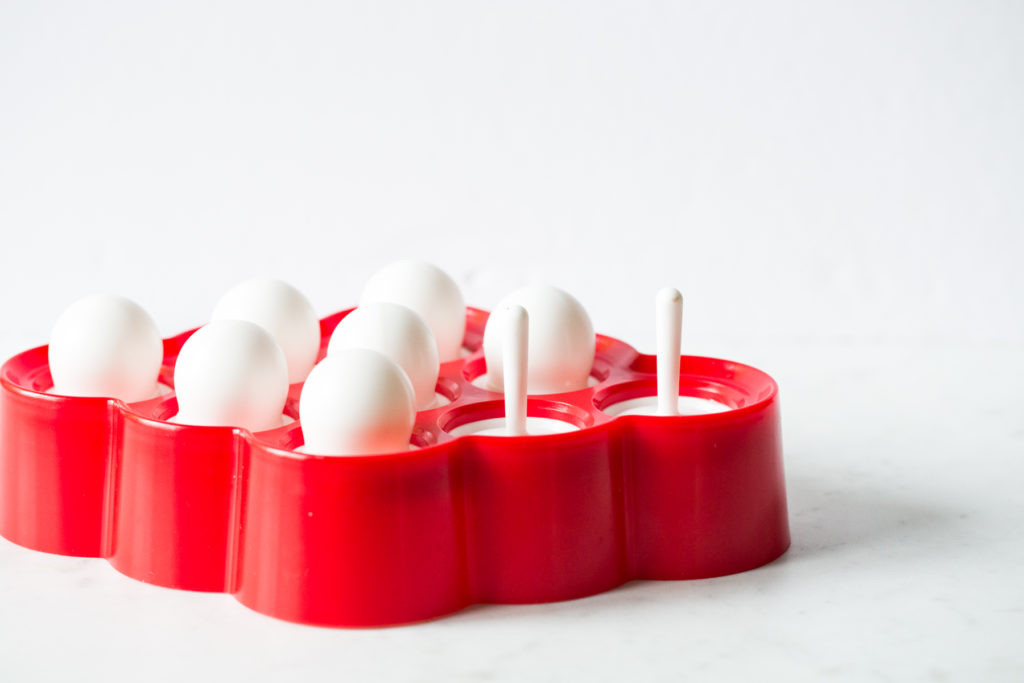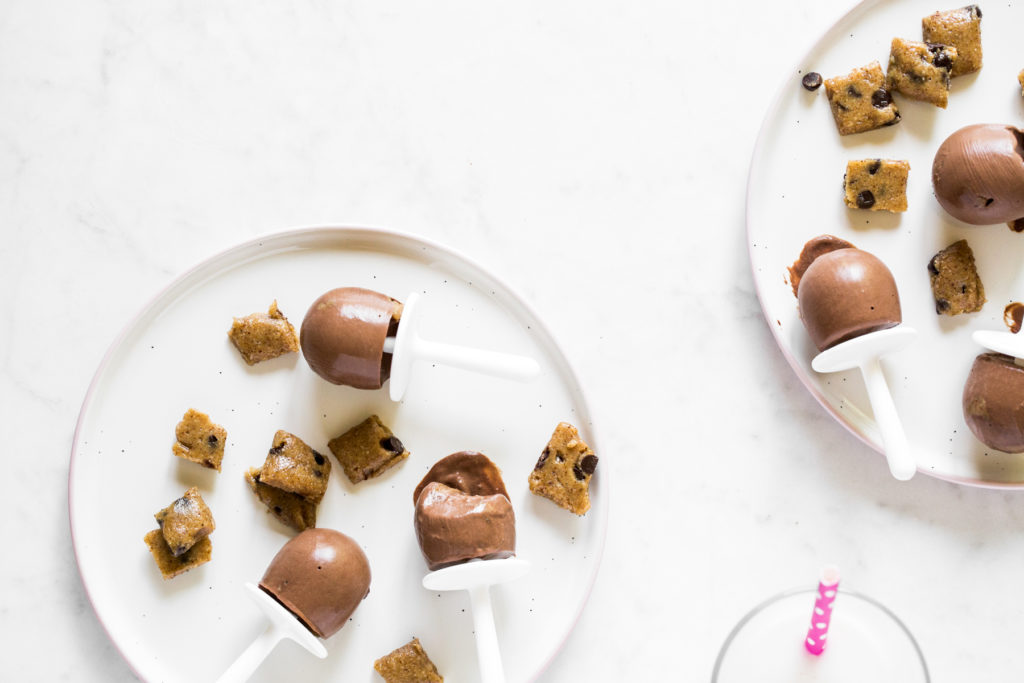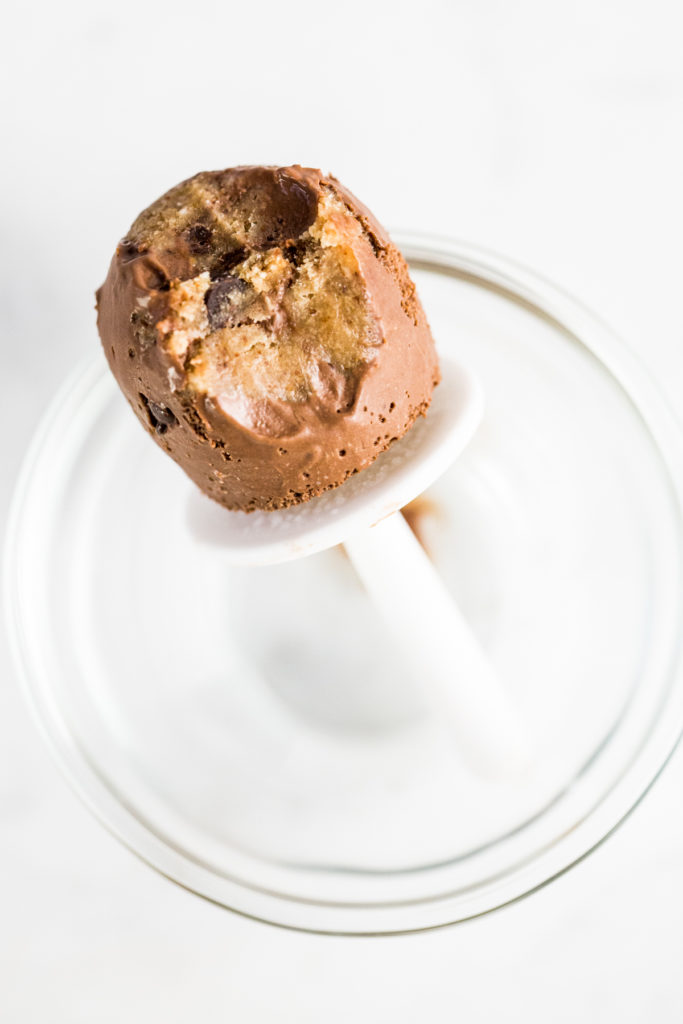 Let's get social! Follow Angela on Instagram @ohsheglows, Facebook, Twitter, Pinterest, Snapchat, and Google+