We tried out HelloFresh and here's what we thought! Get $30 off your order with code TCR30 and try it out for your family as well!
I have a special and out of the ordinary post for you today that I'm SO excited about! As you all know (or I hope you know and are following along with the cuteness on Instagram), Pat and I are new parents. Last March (HOW IS HE ALREADY A YEAR OLD?!) we welcomed Henry Liam into the world and he has been rocking our days and nights ever since. I'm back to blogging full time, but the world we live in is a much busier one that just a short time ago.
We decided it was time to try a subscription meal box service for the busy nights that we just can't fully get our act together, and I'm so thrilled to share the results! We finally got to cooking with HelloFresh and I'm here with a coupon code for all my readers so you can try as well!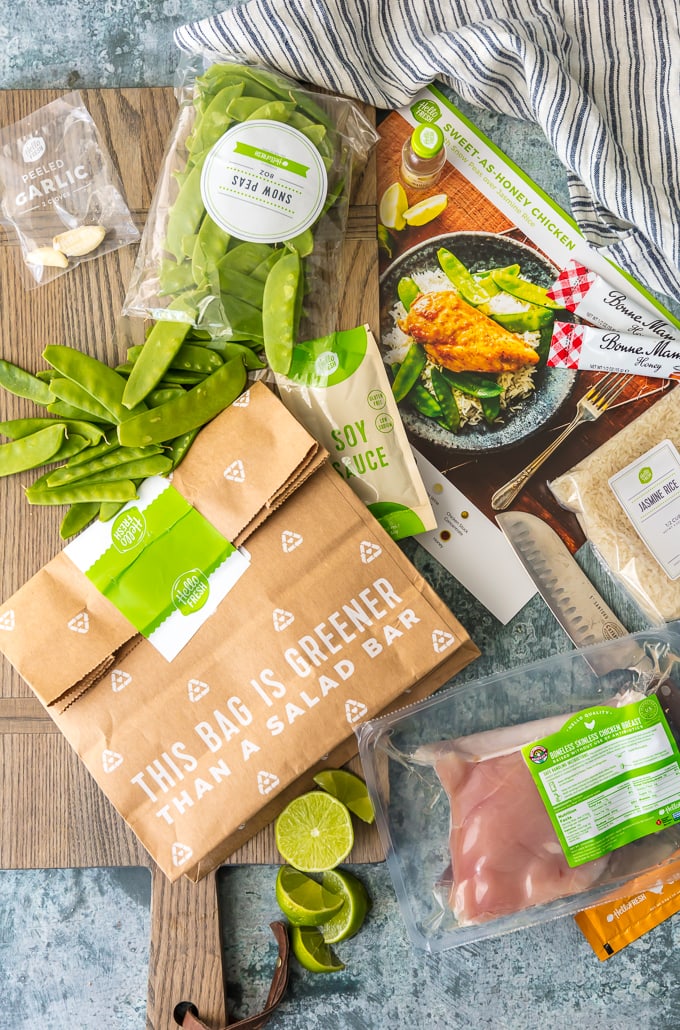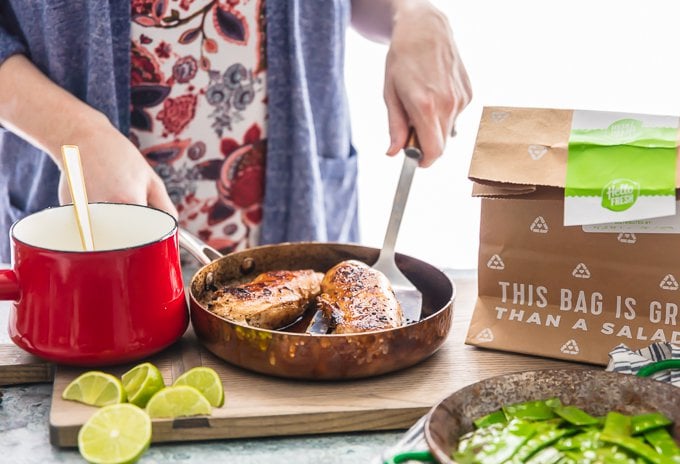 I LOVE the idea of HelloFresh. I know I cook for a living…but sometimes that means making a dessert and photographing it at 10am…or heating up cold pasta at 9pm after a long day of styling it each and every way possible. Sometimes it's not feasible to have a healthy and delicious dinner ready for the family when Pat gets home from work. We quickly found ourselves in a rut of ordering in food or stopping by fast food way too ofter after Henry was born, and our waist lines were larger and our pocketbooks smaller.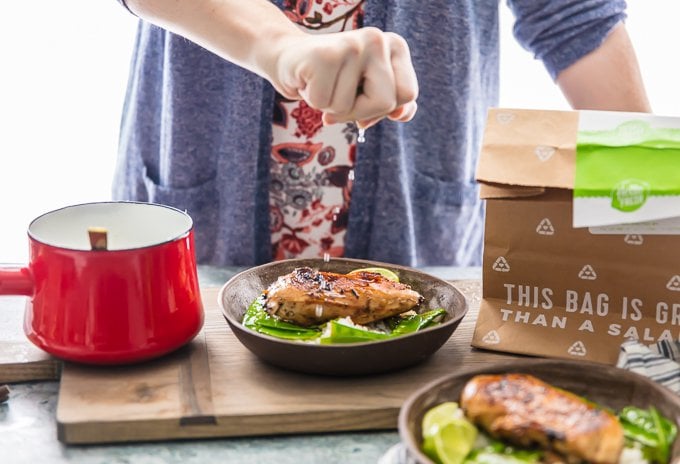 We have long talked about trying something like HelloFresh and I'm SO glad we did. It's delivered in easy to use bags, pre-portioned FRESH ingredients, and simple prep and instructions. Most recipes have very little cleanup; the Sweet as Honey Chicken pictured here (SO DELICIOUS) only used two pots/pans and was a total breeze. I know the ingredients will be simple and fresh and the flavors will soar. The meals are under $10 a serving and it's something fun Pat and I can explore together and we can eat as a family. Its such an easy way to enrich our lives as new parents.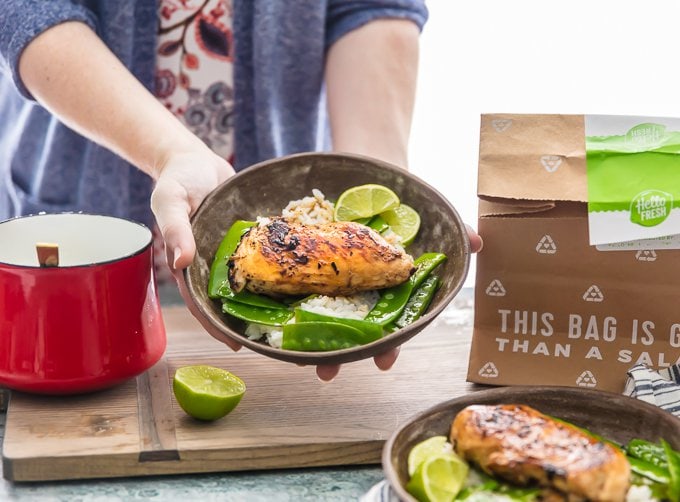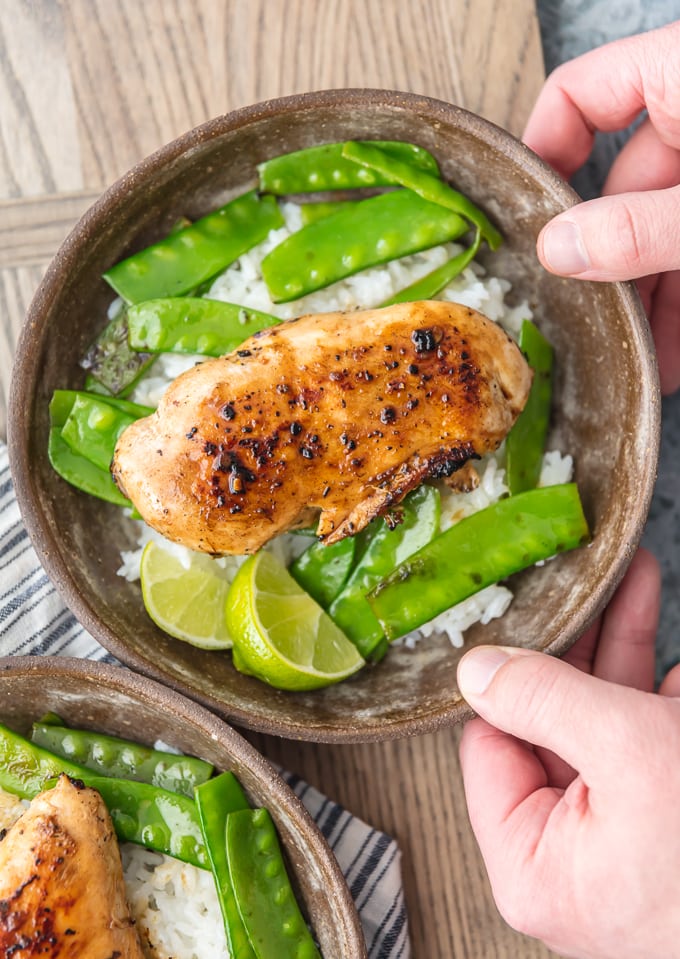 If you're on the fence about trying HelloFresh, now is the time! It's such a great way to gain confidence in the kitchen…for newer cooks like us or even for experienced chefs that want to take the guess work out from time to time. It's nice not to stress about the most annoying question of the day a few times a week "MOMMMM, WHAT'S FOR DINNER?!"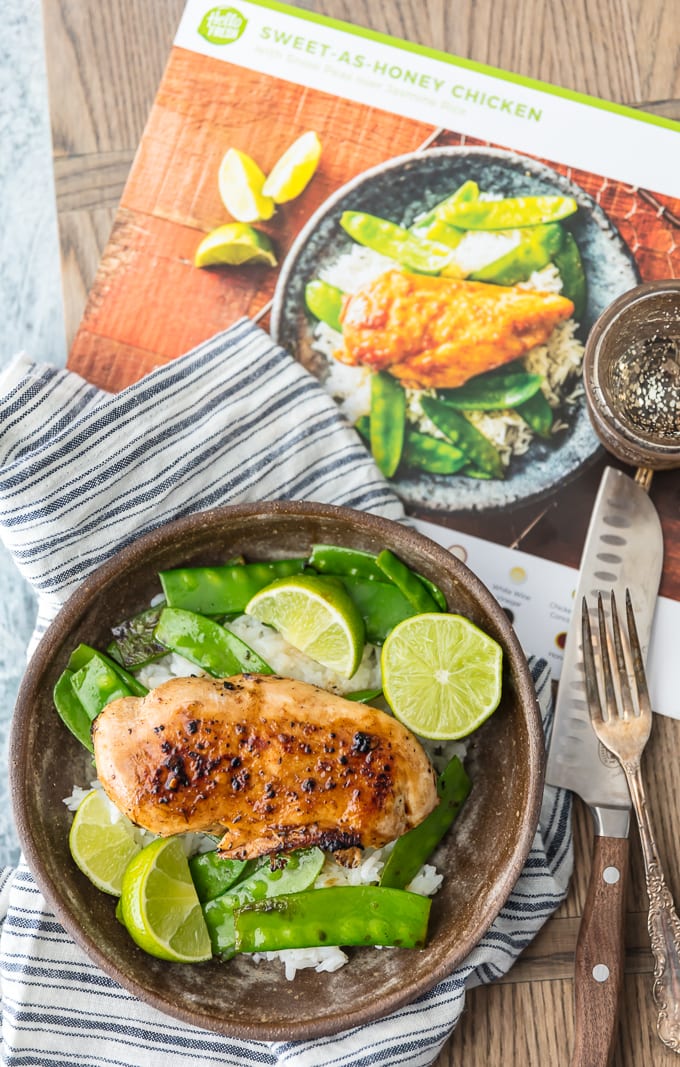 CLICK HERE and use code ROOKIE30 for $30 off (!!!!) your first order and PLEASE let me know how you like it!!
I'm so excited to hear. I have a feeling you're going to be as obsessed as we are. YOU'RE MY PEOPLE! xoxo
Did you make this recipe?