This Family-Size Skillet Cinnamon Roll is a scrumptious and shareable twist on everyone's favorite morning sweet treat!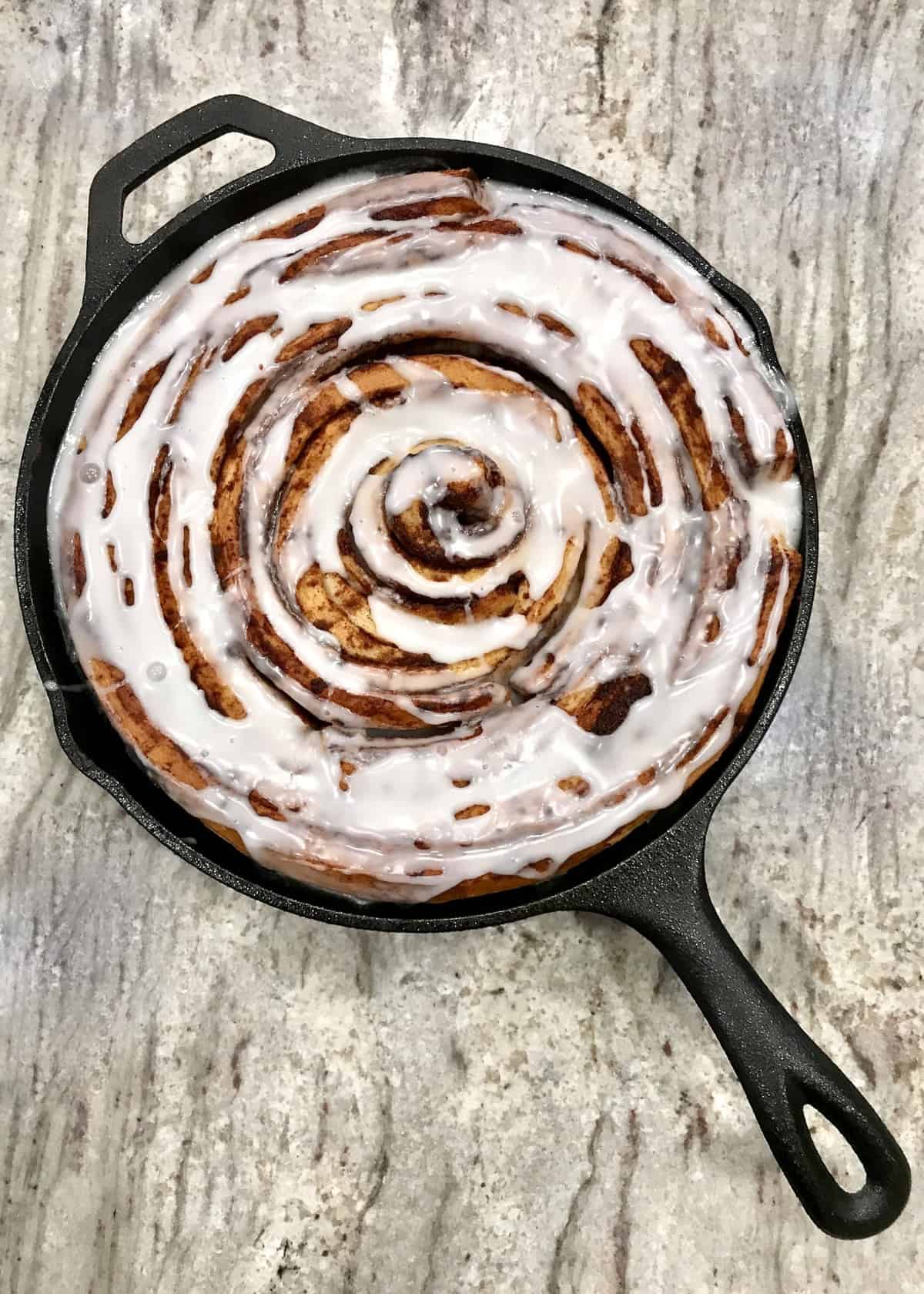 A weekend brunch spread is simply not complete without a sweet, sticky cinnamon roll for everyone to enjoy. This shareable skillet cinnamon roll is slightly crisp on the outside, soft and gooey on the inside, and topped off with the perfect amount of sweet glaze. A good morning is guaranteed when you bake this beauty!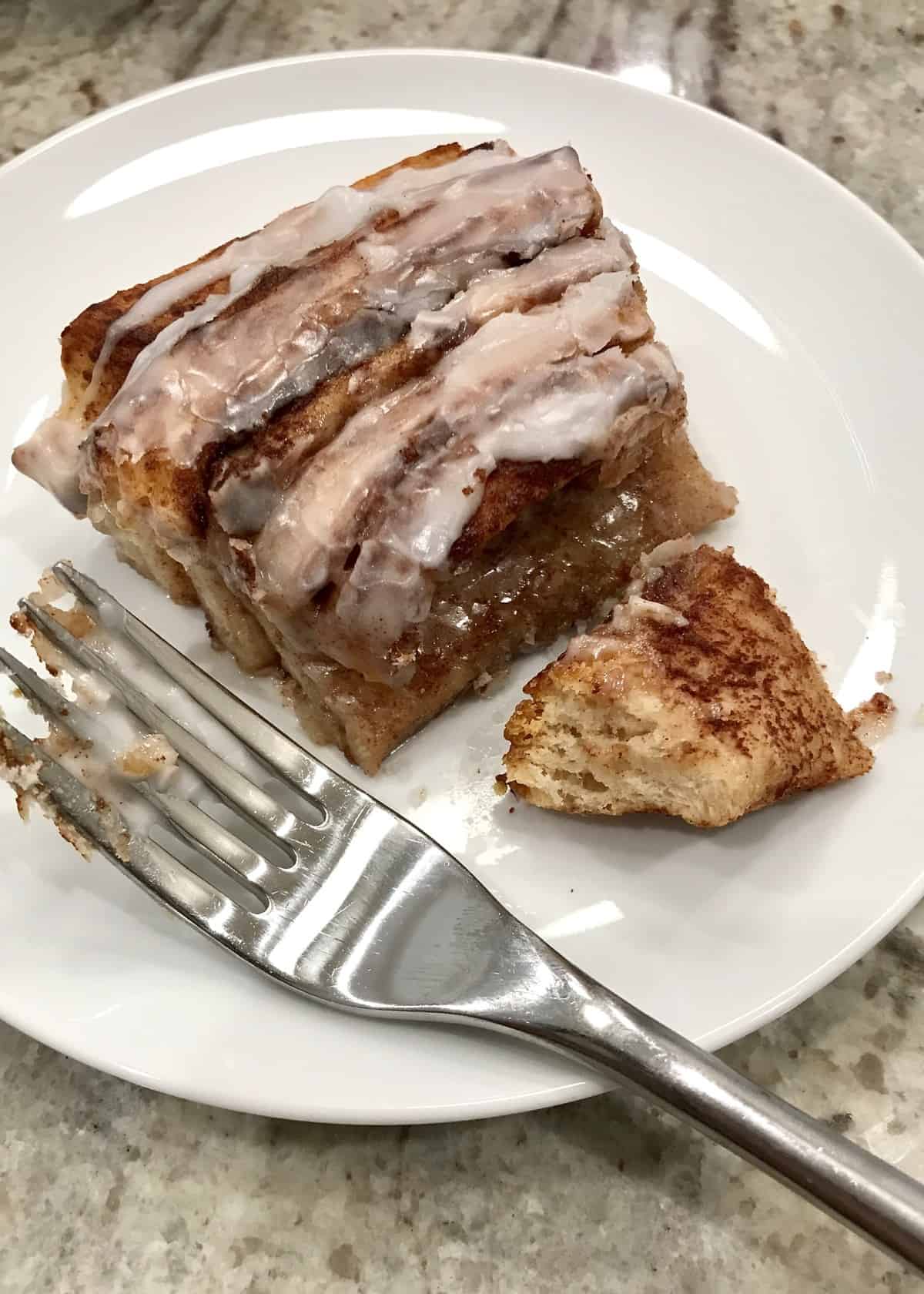 The switch from individual bake-and-serve cinnamon rolls to a super-sized one that everyone can share is easy to makes for an impressive– and delicious!– star to any breakfast spread. If you've got the time, you could even make your cinnamon roll dough and glaze from scratch. Just make sure to cut the dough into thin strips so that you can wrap it in the pretty spiral design!
Let me show you how it's made…
First, preheat the oven to 350°F. Start with two 17 ounce cans of jumbo cinnamon rolls (1o rolls total) and a greased 10-inch cast iron skillet.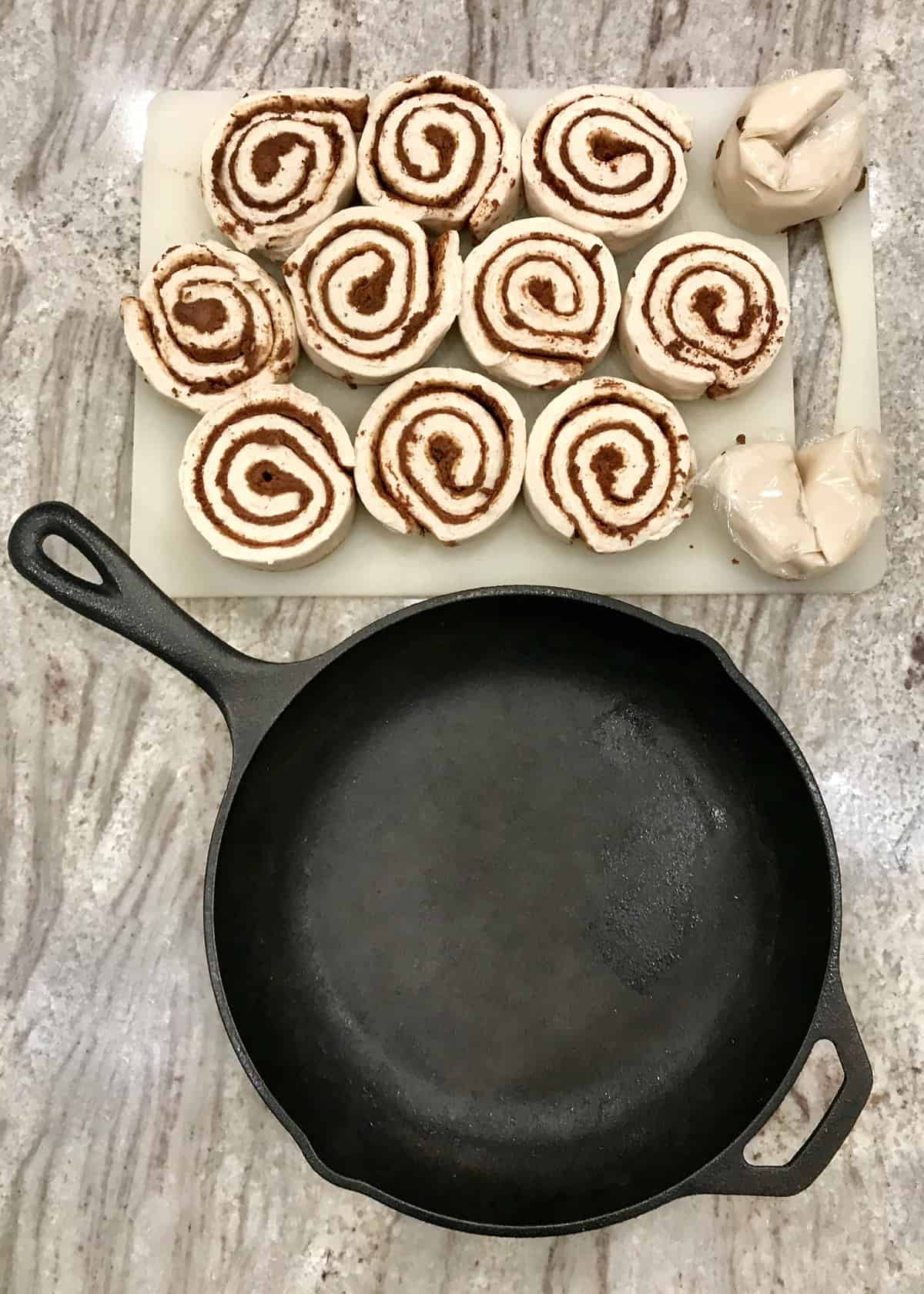 Place the first cinnamon roll in the center of the skillet. Then, working outwards, carefully unravel each next roll and wrap it tightly around the spiral. Here's a video showing how it comes together…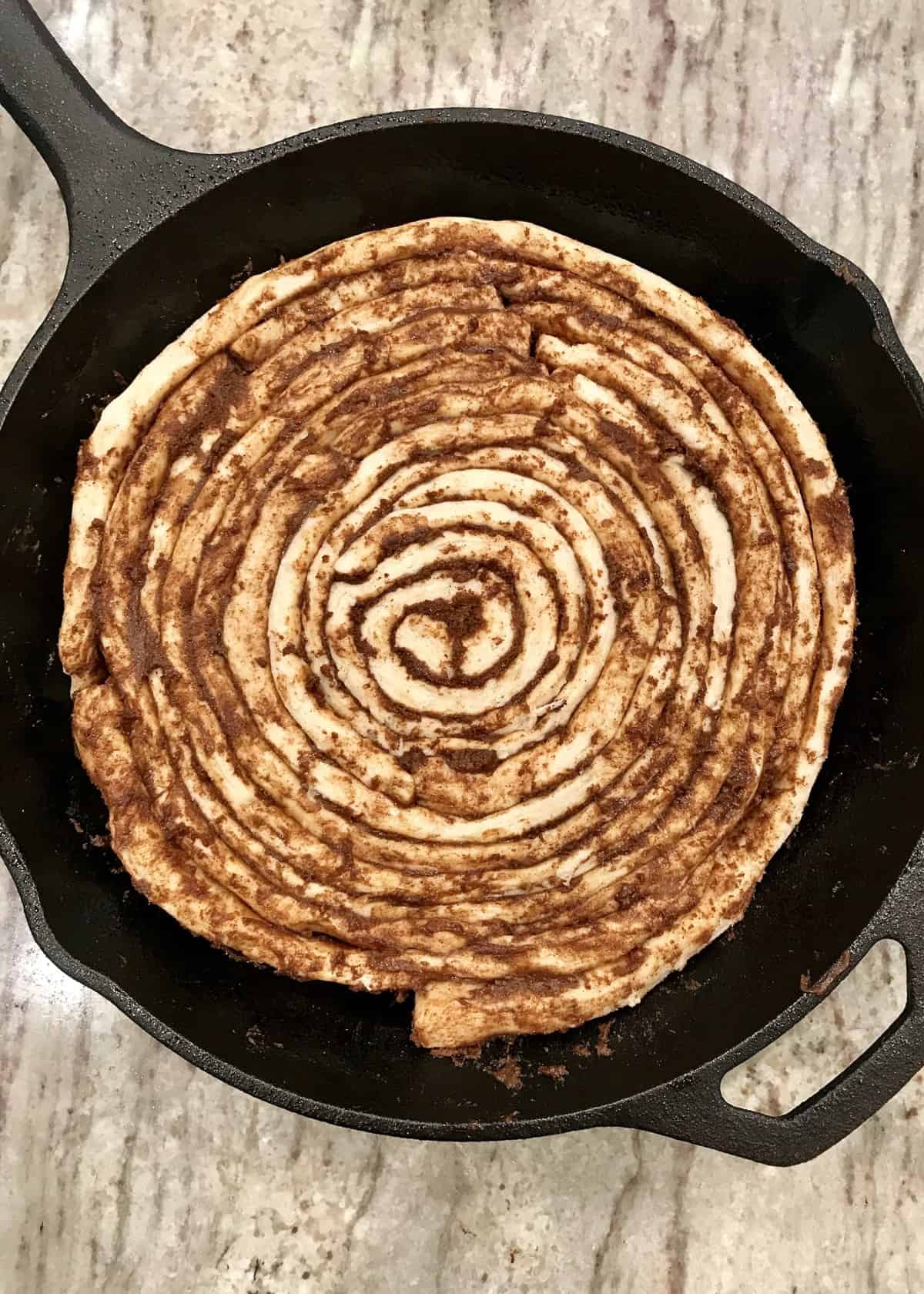 Bake in the oven for 30-35 minutes until the top is golden brown and the center is fully cooked through. If you notice the top or edges browning before the center is finished baking, tent the cinnamon roll with foil and continue to bake until cooked all the way through.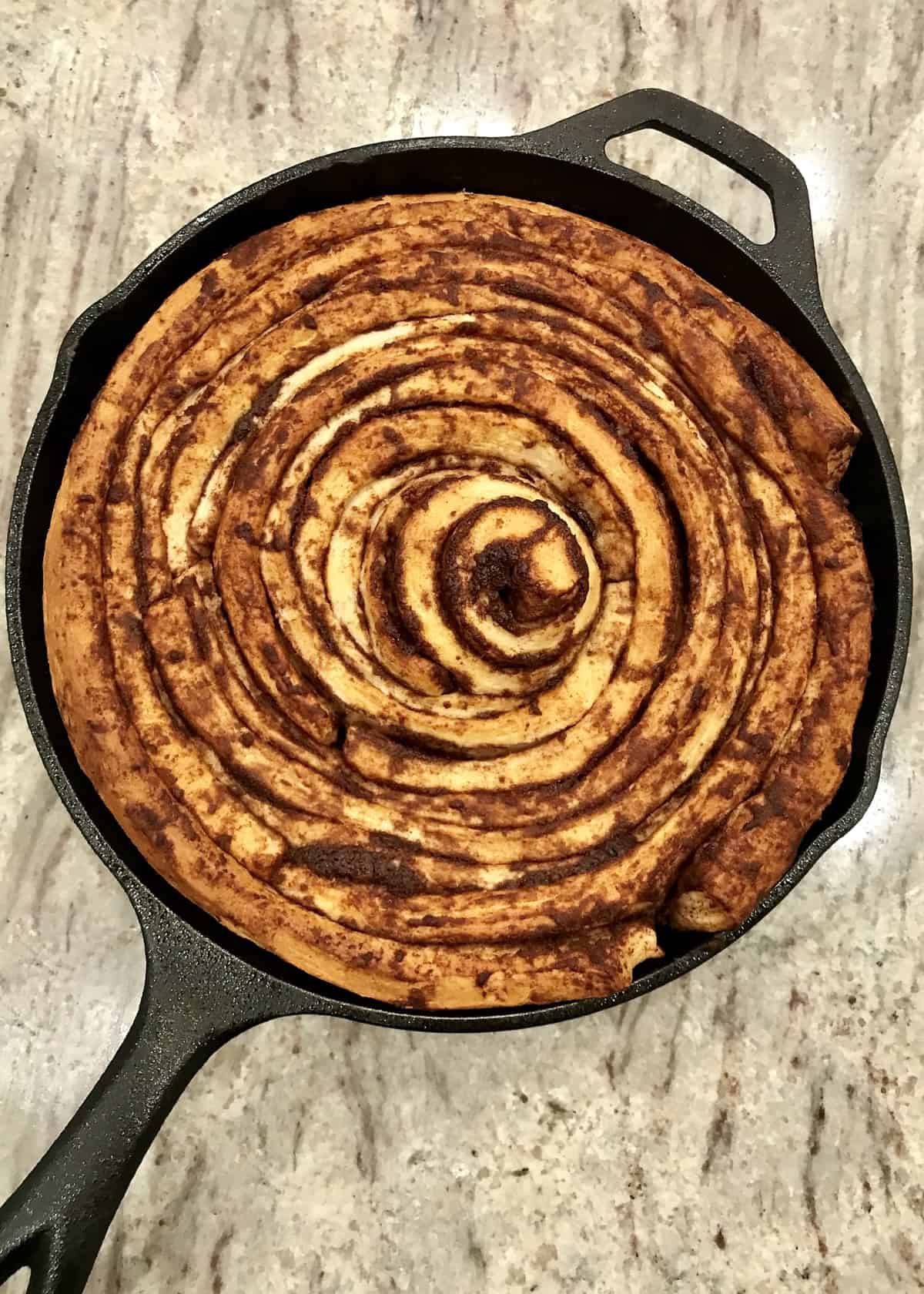 Once it's finished baking, drizzle the icing over the top of the warm cinnamon roll. I used the frosting that came with the bake-and-serve cinnamon rolls, but feel free to make yours from scratch, if you're up for it. A swirl, a drizzle, or even a heart would be fun options!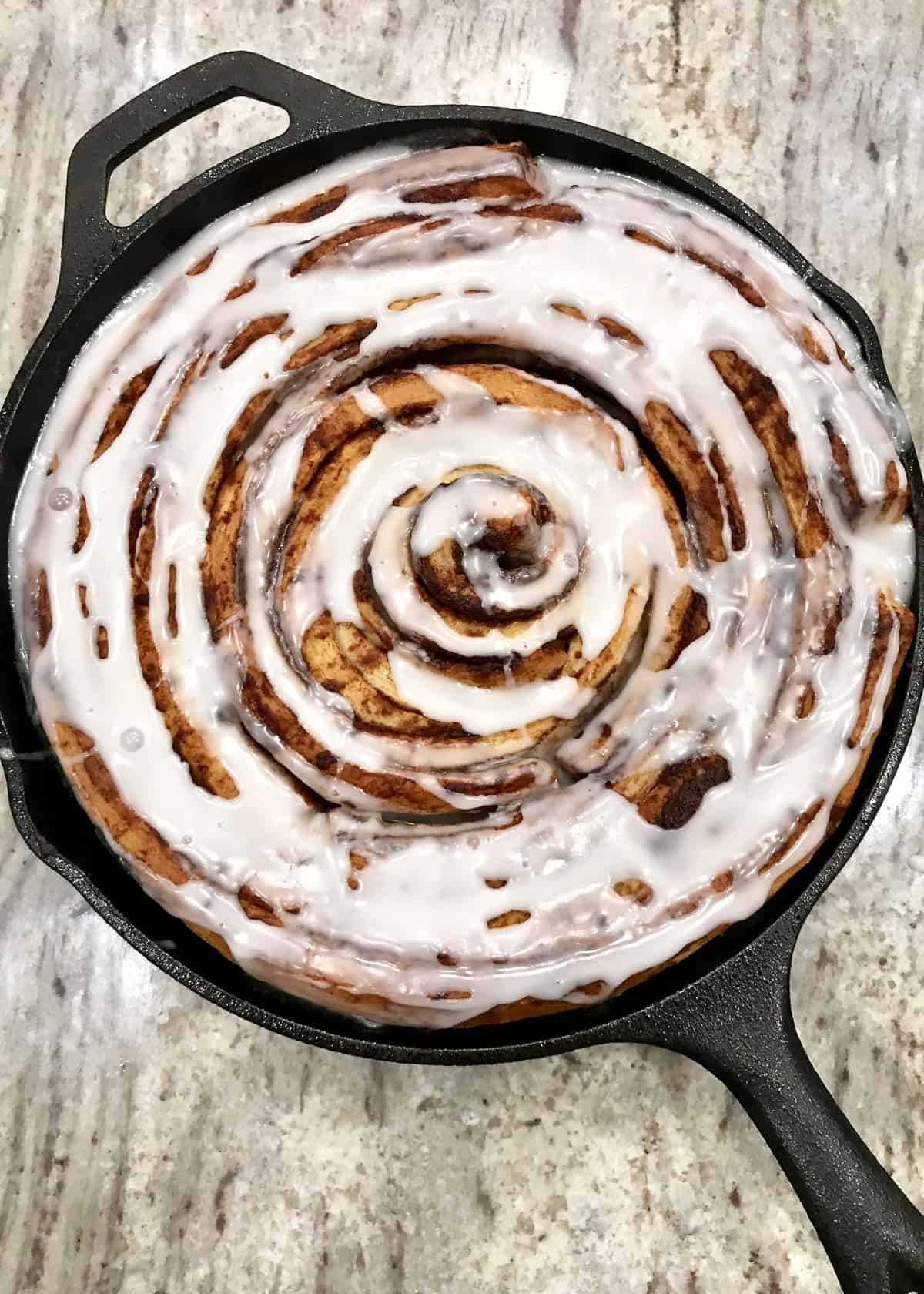 Finally, it's time to slice into wedges, serve, and enjoy!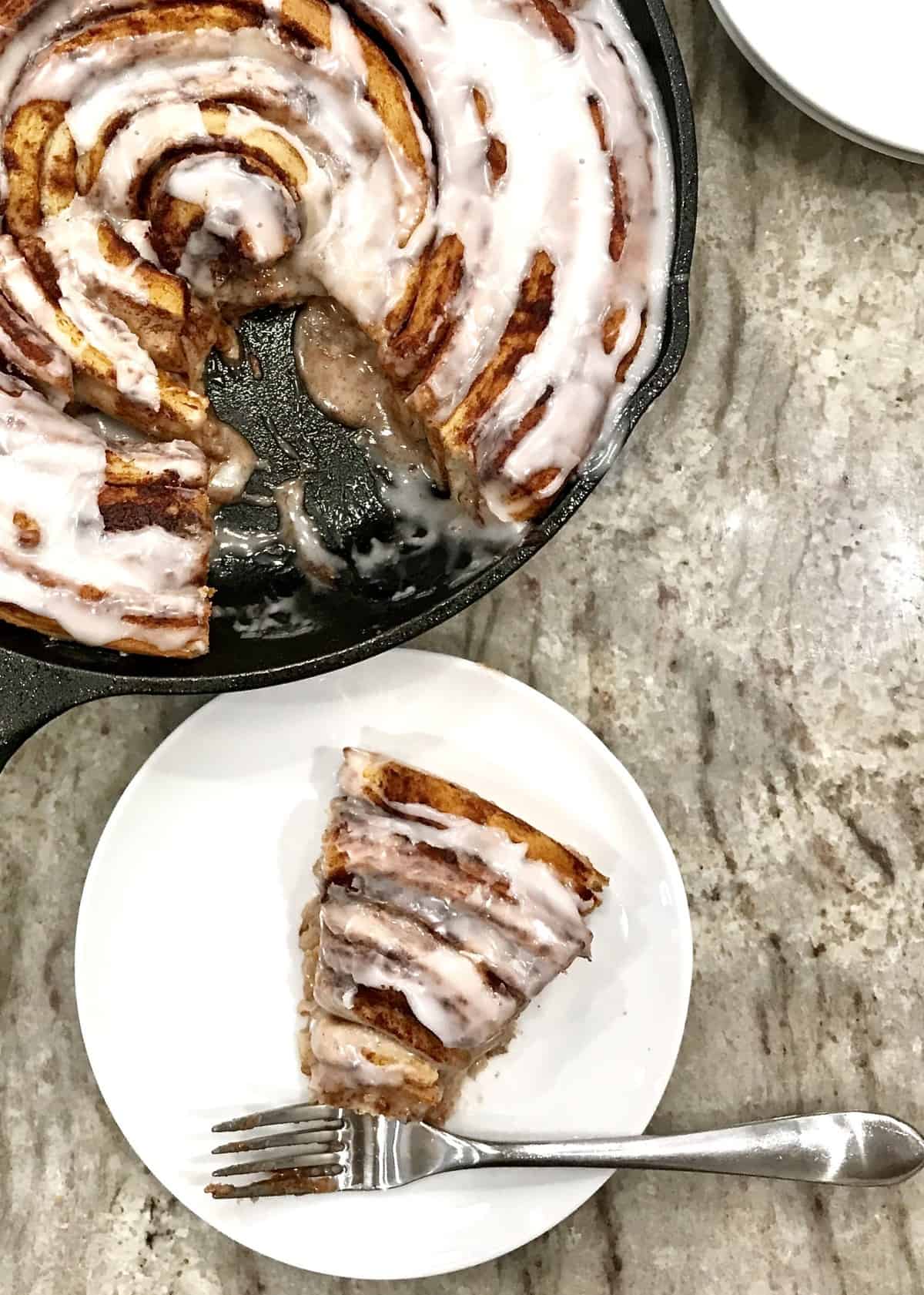 This Family-Size Skillet Cinnamon Roll is such an easy way to make breakfast extra special and sweet for the whole family!
Enjoy!
xoxo,