When it comes to salty snacks, there's nothing better than Homemade Soft Pretzels! Follow this easy tutorial to make your own chewy pretzels any time you like.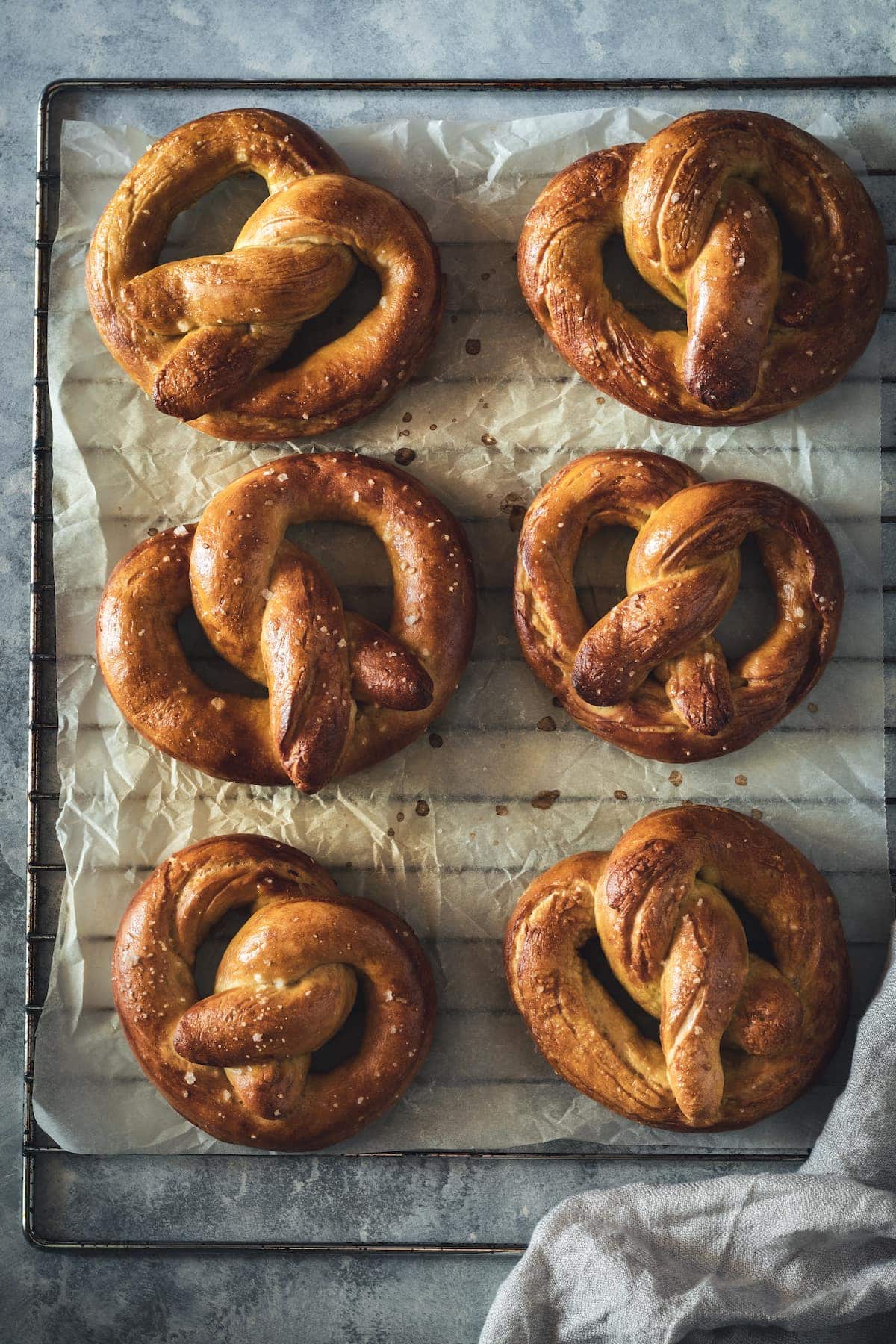 These Easy, Buttery Soft Pretzels Are AMAZING!!
Everybody needs a good Homemade Soft Pretzels recipe. The ones from your local mall's food court are delicious, sure, but you can make better ones yourself! These soft pretzels are the PERFECT amount of salty, balanced with a little bit of sweetness in each bite. The dough is delightfully chewy on the inside, but still crispy on the outside.
If you're worried about shaping the dough into classic pretzel form, don't be! I've got an easy tutorial for you to follow. No matter the season, no matter the weather, you're going to want to give these buttery pretzels a try!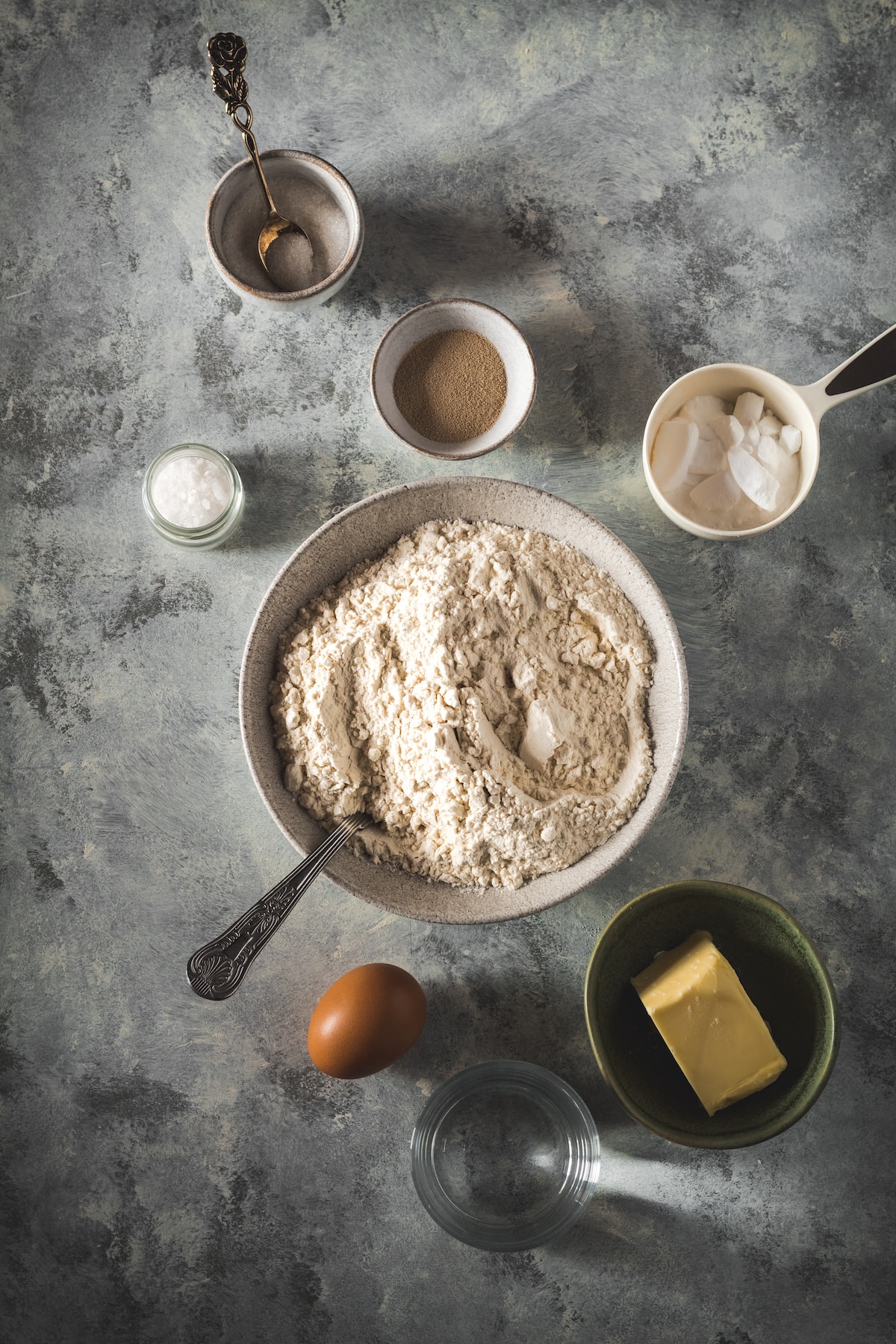 What You'll Need
Making pretzels requires similar ingredients to a homemade loaf of bread – here's what you'll need to round up:
Water: You'll need 1 1/2 cups of warm water (110 to 115 degrees F) for the dough, plus 10 extra cups for boiling later.
Salt: This recipe uses both kosher salt and pretzel salt (use Coarse sea salt if you don't have pretzel salt).
Sugar: To add a hint of sweetness to these salty pretzels!
Active Dry Yeast: To help your pretzels puff and rise up.
Flour: Use all-purpose flour, not bread flour.
Butter: Melted. I like to use unsalted butter because there is added salt in this recipe.
Vegetable Oil: For the baking pan.
Baking Soda: For boiling in the 10 cups of water.
Egg Wash: Combine 1 large egg yolk with 1 tablespoon water.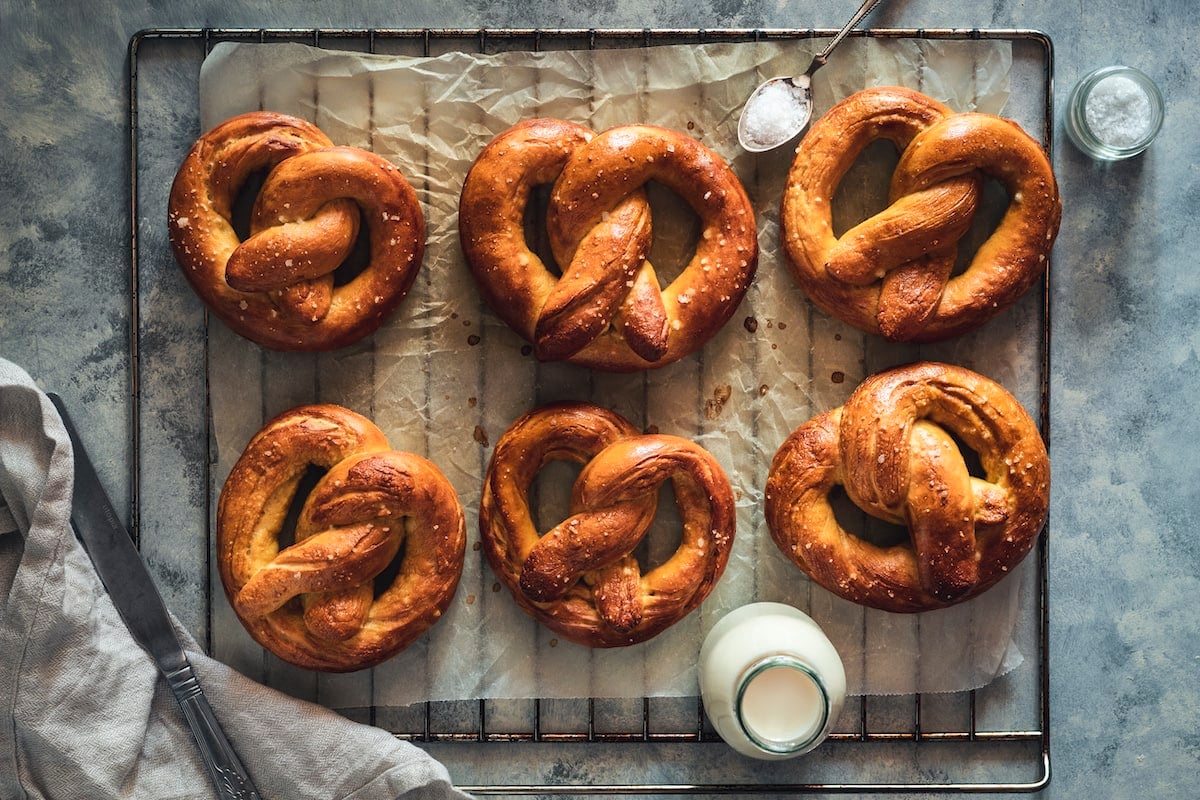 How to Make Homemade Soft Pretzels
You'll need to have a little time on your hands to do these pretzels justice. They're a great rainy day or snow day (which aren't just for the kids ;)) project!
Mix Ingredients for the Dough: Combine the water, sugar and kosher salt in the bowl of a stand mixer and sprinkle the yeast on top. Allow to sit for 5 minutes or until the mixture begins to foam.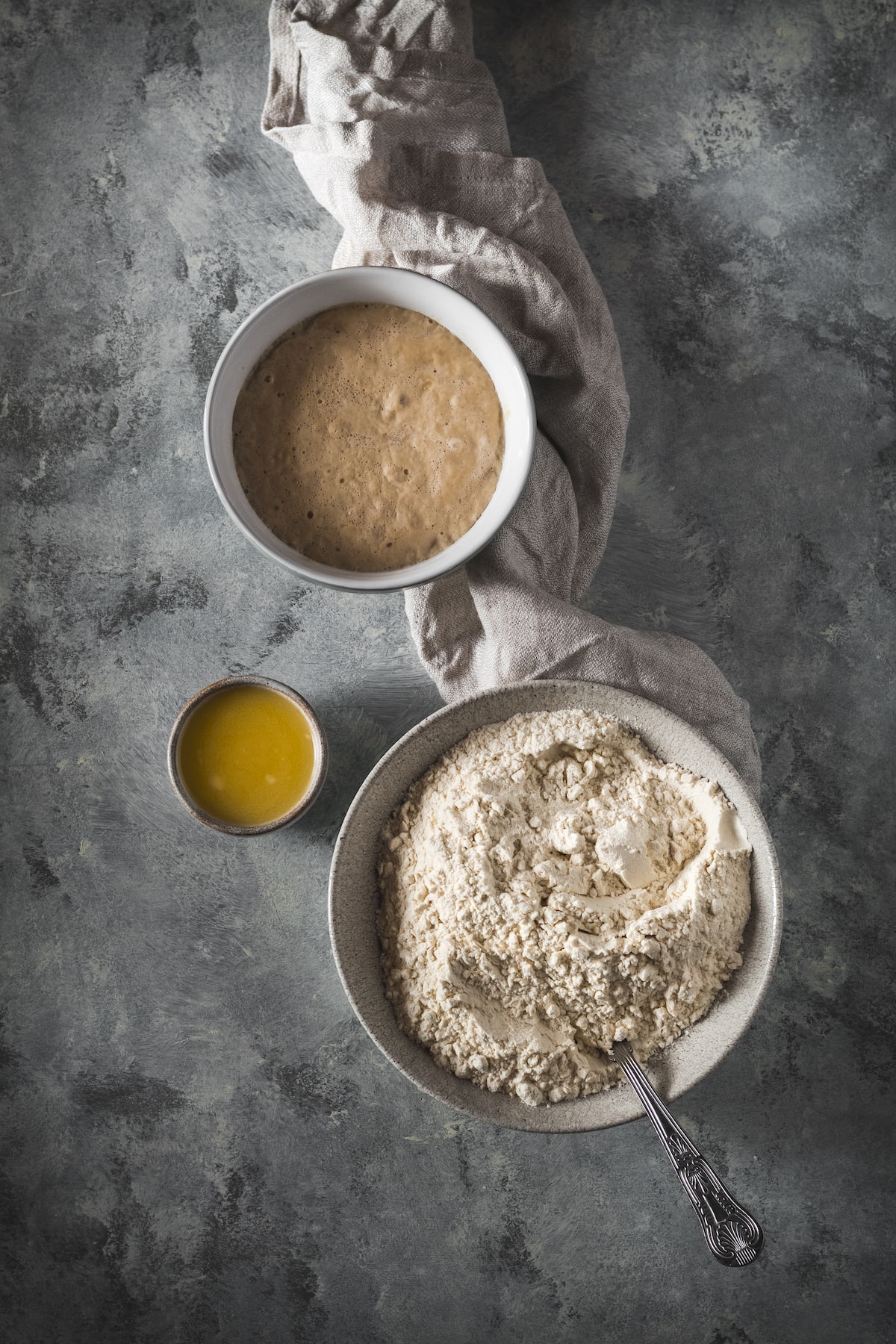 Add the Flour and Butter: And, using the dough hook attachment, mix on low speed until well combined. Change to medium speed and knead until the dough is smooth and pulls away from the side of the bowl, approximately 4 to 5 minutes.
Remove the Dough from the Bowl: Clean the bowl and then oil it well with vegetable oil. Return the dough to the bowl, cover with plastic wrap and sit in a warm place for approximately 50 to 55 minutes or until the dough has doubled in size.