Instant Pot Cilantro Lime Rice is easy to make and a great side dish for any Mexican meal.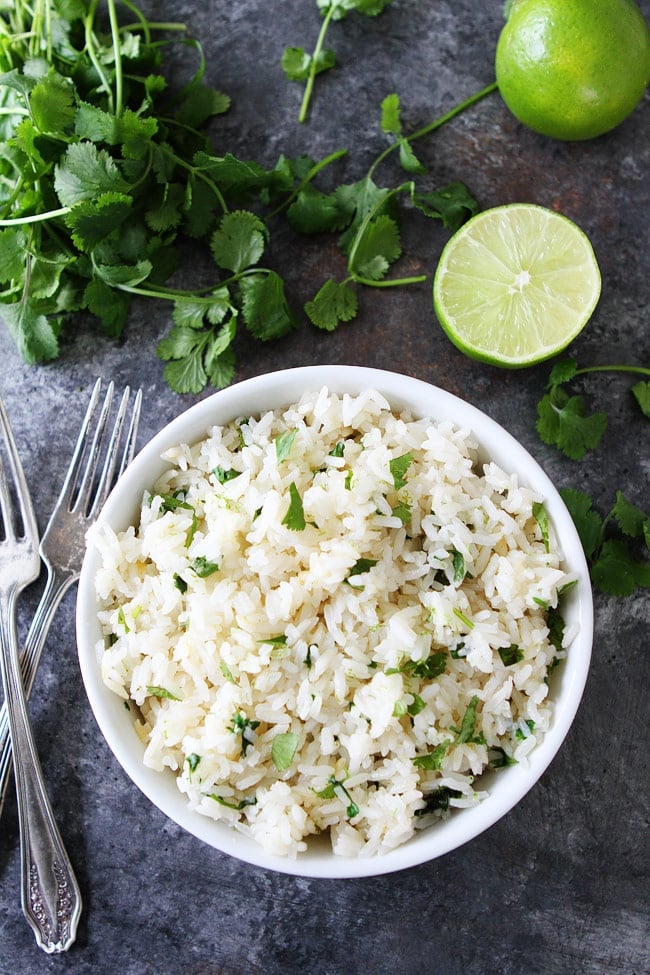 Josh loves the Instant Pot. He uses it all of the time to make hard boiled eggs, quinoa, rice, and his favorite 4-Ingredient Instant Pot Chicken Chile Verde. I still haven't touched it yet because Josh is having so much fun with it. I want to try some recipes soon, but right now, I am letting Josh have all of the fun.
Josh has been making Instant Pot Cilantro Lime Rice and it is so good! I shared a little teaser on Instagram stories and I got a ton of messages from you guys begging for the recipe. Well, today is your lucky today because we are sharing this super easy recipe for cilantro lime rice. You are going to love it.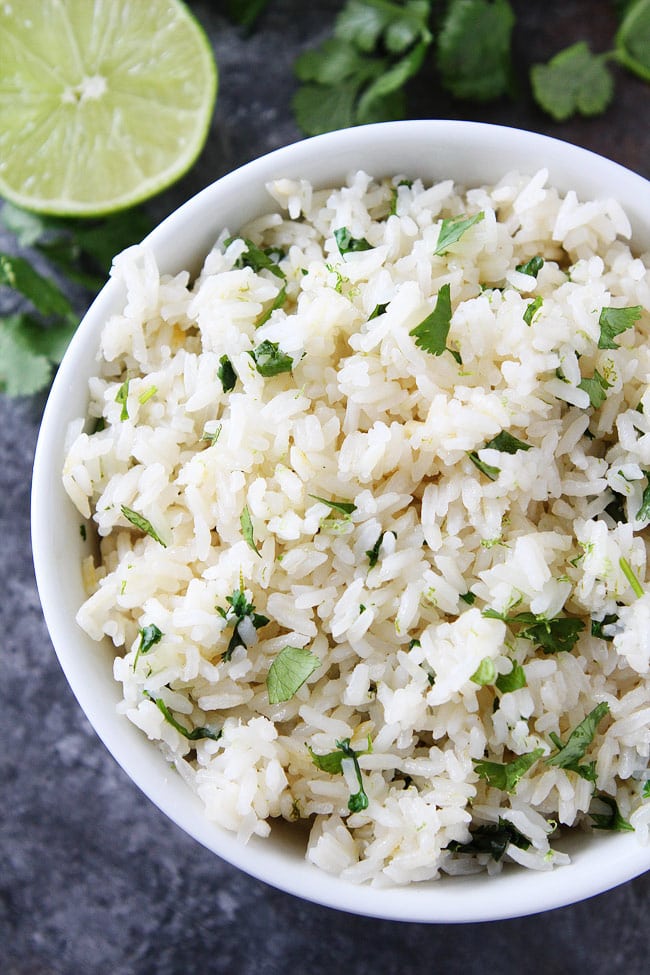 If you like Chipotle's rice, you will LOVE this easy recipe you can make at home. The Instant Pot cooks the rice in a jiffy and it turns out perfect every single time. Josh cooks the rice in water and broth, to give it extra flavor. The addition of cilantro and lime makes the rice extra flavorful and the perfect side dish to any Mexican meal.
We like to serve the cilantro lime rice with enchiladas, tacos, Slow Cooker Mexican Chicken, Instant Pot Chicken Chile Verde, quesadillas, and more! The rice is a great base for burrito bowls too! You can add your favorite toppings and create a fun meal.
Get out your Instant Pot and make this EASY Instant Pot Cilantro Lime Rice. And if you don't have an Instant Pot, you should probably think about getting one. We are really enjoying ours…well, Josh is enjoying it and I am enjoying eating what he makes:)